Before a name had even been pulled out of the bowl at FIFA's glorified Bingo hall, manager Cesare Prandelli called the World Cup draw "ridiculous," in a Gazzetta dello Sport interview. It's a sentiment many others—inside the game and out—would echo.
Italy are currently ranked seventh in the world, but thanks to a logic only understood by those in power at the sport's governing body, weren't top seeds. That's hard to justify, given that the Azzurri have been at the same ranking for almost three years now, finished third at the Confederations Cup, reached the European Championships and are the last side to win the title before Spain.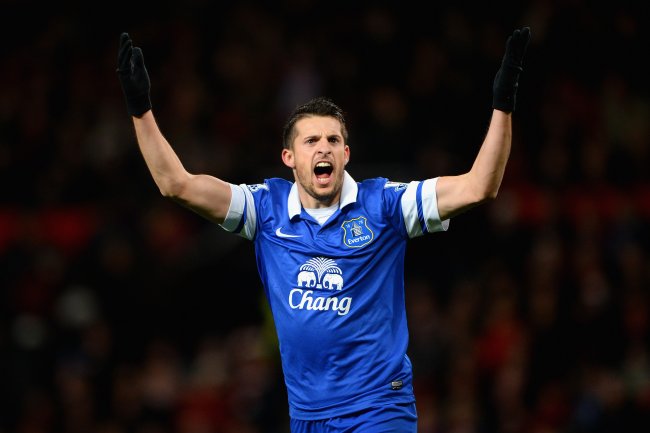 Michael Regan/Getty Images
Costa Rica
No disrespect to Costa Rica, but Prandelli won't be too concerned about the CONCACAF qualifiers.
Manchester United fans will be familiar with Everton's Bryan Oviedo, but the left-back is unlikely to be scoring any match-winning goals in Brazil. The Central Americans will be relying on Real Salt Lake's Alvaro Saborio for their goals—not least because only two other players on the current roster have managed to net double figures.
Arsenal's young Joel Campbell—currently on loan at Olympiacos FC—could also pose some threat if he sustains his current impressive form. The 21-year-old has scored five times in 12 appearances so far for the Greeks.
Costa Rica have beaten the USA and Mexico recently, but a major side like Italy should be able to overcome them without too much difficulty. In the 10 previous World Cup games they've played, they've won three, drawn one and lost six, conceding 21 goals in the process. Against the opposition in this group, that record doesn't stand much hope of improving next summer.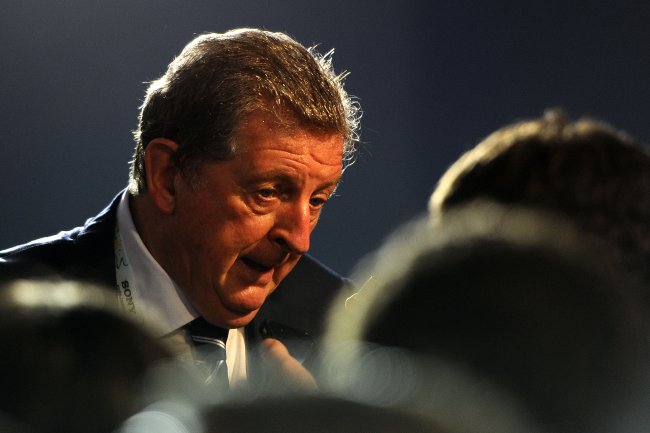 Buda Mendes/Getty Images
England
Italy face their European rivals first at the World Cup in what will be one of the most anticipated encounters of the group stages.
Some quarters of the English media insists on portraying Italian football as old-fashioned and overly cautious—ironically a charge more suited to Roy Hodgson's side—but there's little doubt that the Azzurri are the better side, and the one more capable of dominating this tie.
When the two teams met at Euro 2012, Hodgson's excellent organisation kept the tie at 0-0 for 120 minutes, but Italy were vastly superior in the game and won the penalty shootout deservedly. Since then, they've only improved. As they showed at the Confederations Cup, Italy are a team in constant development and have come on since losing to Spain in the final last year.
England, on the other hand, remain uninspiring. It's a squad full of talented players, but it remains to be seen if they can become more than the sum of their parts, like the world's very best sides.
Players like Wayne Rooney, Steven Gerrard and Daniel Sturridge will cause Italy plenty of trouble at the back if they're allowed, but assuming Joe Hart continues his downward spiral and Hodgson fails to find the kind of centre-back partnership that England are normally accustomed to, the Italians will fancy their chances at the other end.
If this group were easier, you'd fancy Hodgson to play conservatively in their game against the Azzurri, but with Uruguay in the mix as well, no one can afford to aim for draws. Can the manager change a lifetime of conservative habits? It seems unlikely, but if he lets England off the chain, they could pose a threat to Italy. Otherwise, it's Italy's to lose. And if it comes to a draw, it would suit the Italians better anyway because they're more likely to beat the Uruguayans than England are.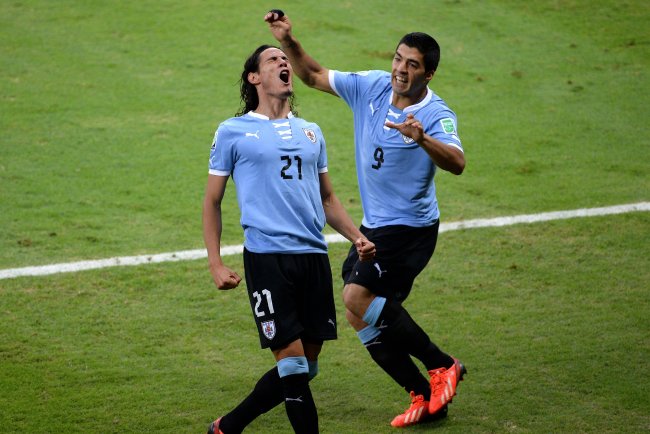 Laurence Griffiths/Getty Images
Uruguay
Undoubtedly the major threat in this group. Luis Suarez has scored more goals than he's played games this season—and if he's off the boil, there's Edinson Cavani and Diego Forlan to contend with.
The former Napoli striker knows exactly how to unlock Italian defenses, and though they eventually lost on penalties, the Paris Saint-Germain forward scored twice when Uruguay last met Italy in the Confederations Cup.
Coach Oscar Tabarez has quality throughout his squad—from Fernando Muslera in goal and Atletico Madrid's Diego Godin at the back, to Palermo's supremely talented Abel Hernandez as a striking option on the bench—and should be able to keep his best XI fresh for their final match against Prandelli's side—a game that will likely decide the final shape of Group D.
Italy's games
June 14, Manaus: England
June 20, Recife: Costa Rica
June 24, Natal: Uruguay