Erislandy Lara vs. Austin Trout: Fight Time, Date, Analysis, TV Info and More
Use your ← → (arrow) keys to browse more stories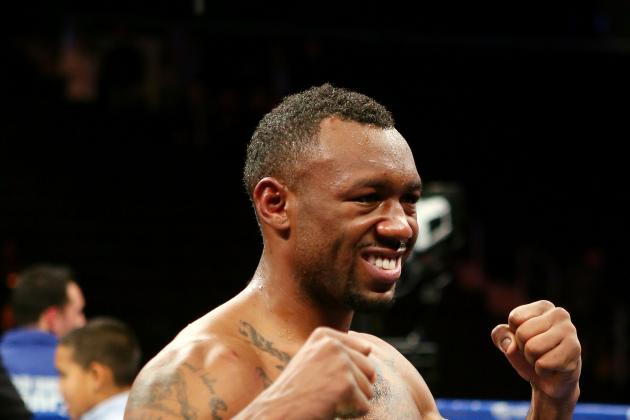 Elsa/Getty Images

When highly-skilled, but relatively dull fighters clash, who will watch the bout? Sadly, the answer to that question is probably only boxing fanatics like myself. Erislandy Lara (18-1-1, 12 KO) and Austin "No Doubt" Trout (26-1, 14 KO) will fight for the vacant WBA light middleweight title on Saturday, Dec. 7. The fight is part of the Zab Judah vs. Paulie Malignaggi undercard.
With all due respect to Judah and Malignaggi, there is no way that fight is better than Lara-Trout. I digress, but thus is the nature of the sport I love. Lara and Trout aren't flamboyant and they don't have reckless styles, but both are excellent and tactical boxers.
This one should be very good. Here's how you can watch.
When: Saturday, Dec. 7 at 8 p.m. ET
Where: Barclays Center in Brooklyn, NY
TV: Showtime
The Slick and Underrated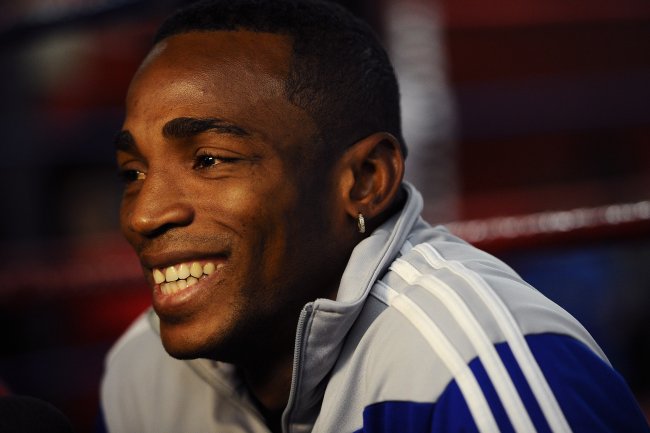 Maddie Meyer/Getty Images
The 30-year-old Cuban is a fast and precise counter-puncher who would give just about any fighter in the world a tough bout. Despite his extraordinary skill, few regard him as elite. He was robbed of a win against Paul Williams in 2011 and is generally underrated. Before this year, the win over Williams would have been Lara's biggest.
In his last fight against Alfredo Angulo, Lara thoroughly outboxed his opponent for most of the fight.
He was hurt by hard shots on two occasions, but he showed his toughness in weathering the storm. Lara ultimately stopped Angulo in the 10th round after the latter suffered a broken orbital bone.
Lara showed grit that many may have doubted he possessed. That fight has created some momentum, but he needs to beat Trout to gain the attention of those in the boxing community.
Climbing Back up the Ladder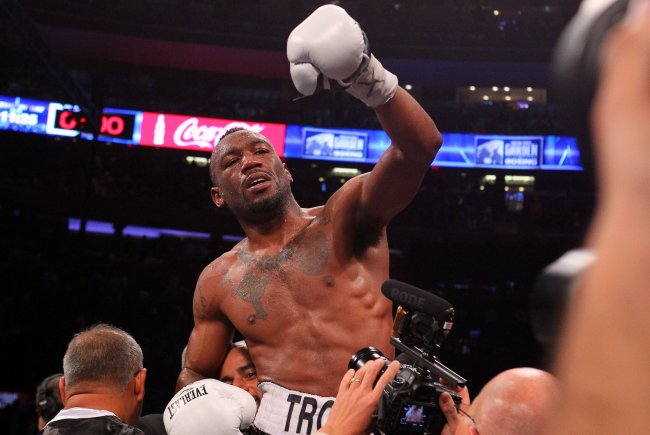 Ed Mulholland-USA TODAY Sports
After losing what should have been a closer decision to Canelo Alvarez in April, Trout returns to the ring for what will be a stiff challenge.
It would be great to see how Trout would perform in a rematch with Alvarez, but even beyond that, there are other potential fights for him at 154 pounds. Anthony Mundine is an interesting possibility. The Aussie just stopped Shane Mosley in November and could be in line for a bigger showcase.
Before any of that comes to pass, Trout must handle Lara on Saturday and that may not happen.
Who wins Trout-Lara and how?
Prediction
Both fighters are southpaws, so it creates an interesting dynamic. Usually they are the fighter who represents a different look for their opponent. Seeing how the action plays out here. Williams is a southpaw and Lara did well against him—even though he didn't get the decision.
Trout has had success against southpaws like David Alonso Lopez and Rigoberto Alvarez, but those fighters aren't as skilled as Lara.
Neither Lara nor Trout have explosive power, but the Cuban is the better puncher. He's also the faster of the two. Trout is physically stronger in the clinch and he also has a solid jab. If he can execute a jab-and-grab strategy, he could frustrate Lara and possibly grind out a decision.
I believe the more likely result is a unanimous decision victory for Lara based on cleaner, more effective counter-punching. Lara should be in line to face fighters like Canelo Alvarez, Miguel Cotto, Timothy Bradley (at 147 pounds) or even Floyd Mayweather Jr. If he proves me right and defeats Trout, we'll have to wait and see who he gets in his next bout.
Follow me for news and musings on the Sweet Science.