The Final Event of the Race to Dubai is three quarters done, as the games top players jostled for position ahead of what is set to be a marvelous final day's play. The top contenders ahead of the final round will be raring to go again after some scintillating scoring on Day 3 gave way to plenty of movement on the leader board.
On the brink of what is set to be another dramatic final day of golf, let's run the rule over some of the most likely winners ahead of the final round.
Henrik Stenson (Leader, 17-Under)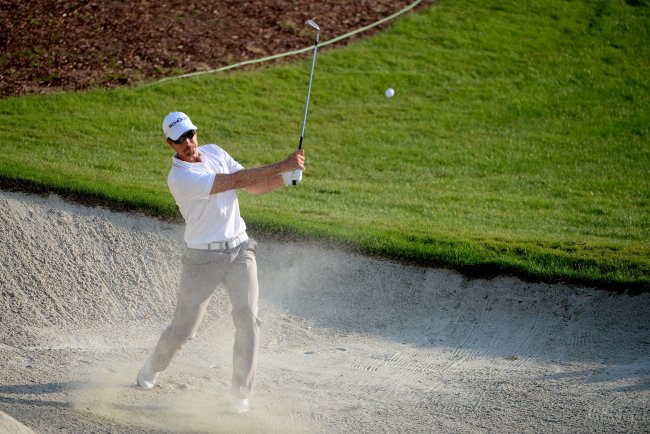 Ross Kinnaird/Getty Images
The Swede sits atop of the leader board after another excellent performance on the third day of the competition.
After a rip-roaring round of 64 on Day 2, Stenson looked to be going about his third round in a much more understated fashion. He went through the first nine holes at two under par before a bogey (just his second of the whole weekend) blemished his card at 10.
But as it became apparent players were flying up the leader board in the latter stages of the day (more on that later), Stenson responded. He birdied four of the last five holes to maintain a one-shot lead going into the final day.
Birdies on 14, 15 and 16 for @henrikstenson and he's back on top of the leaderboard (-16) by one shot from @Vdubush

— DPWTC (@DPWTC) November 16, 2013
Stenson leads the Race to Dubai and is fast looking like a class act. He is a tough customer, and with his game in such good order, he'll be tough to oust from the top of the standings come the end of Day 4.
It's worth noting that a win here would see Stenson rise above Adam Scott to second in the world rankings.
Victor Dubuisson (2nd Place, 16-Under)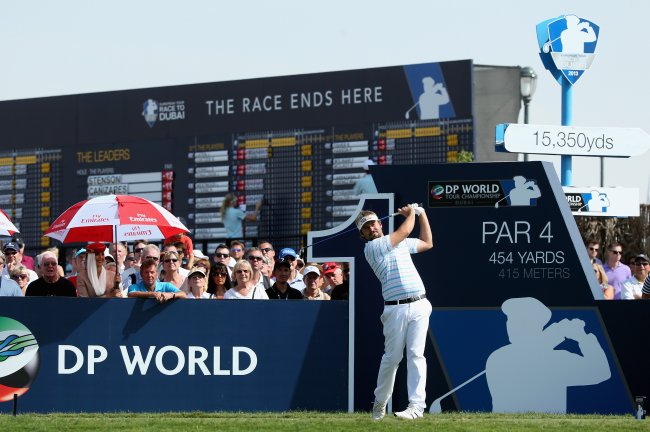 Andrew Redington/Getty Images
The Frenchman has wowed spectators with his encapsulating brand of golf over the past couple of days. On Day 2, he began his round with four straight birdies on his way to a round of six under par. But he got even better on Day 3.
Dubuisson shot a stunning round of 64 to catapult himself to the top of the leaderboard. He bogeyed the first hole, but quite remarkably, he still managed to shoot 31 through the first nine holes. A double bogey at the 10th looked to have put a halt to his momentum, but five birdies in the last eight holes were enough to see him one off the leader prior to the close of Day 3.
He is a player that has found it so easy to establish momentum over the course of the three days, and he has gotten better and better as the weekend has gone on.
Can he shoot lower again on Day 4? The way Dubuisson is playing, you certainly wouldn't bet against it.
Ian Poulter (Tied for 3rd Place, 13-Under)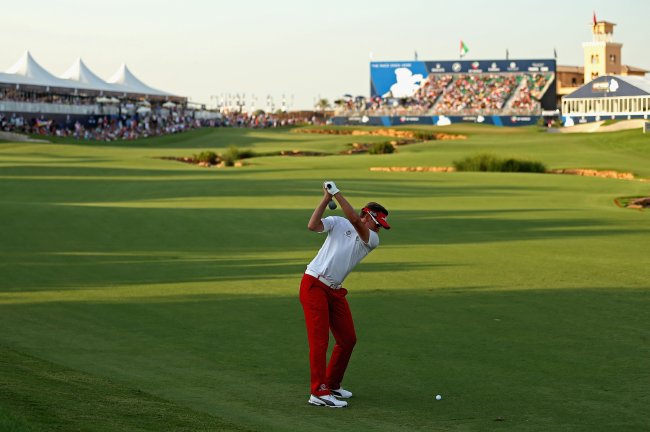 Andrew Redington/Getty Images
The Englishman is hanging in their after some devastating late shooting from the two aforementioned players. At four shots back, he still has a chance, but his hopes of winning the Race to Dubai are looking slimmer and slimmer.
Europe's Ryder Cup talisman must win here and hope that Stenson fades back to third place or worse if he wants to top the earnings list by the end of Day 4.

@IanJamesPoulter now just 1 behind leader @henrikstenson. If Poulter wins #DPWTC, Stenson has to finish 2nd to win Race to Dubai title.

— The European Tour (@European_Tour) November 16, 2013
Like Dubuisson, Poulter has got better with every round this weekend. He shot 66 on Day 3, a round containing eight birdies and two bogeys.
Does Poulter have it in him to overhaul a four-shot lead? He certainly has a very, very low round in his locker. A combination of bad luck and poor concentration conspired to send a few putts just past the edge on the third day. The Englishman will be well aware those need to drop tomorrow if he is to feature in the shakeup for this title and the overall standings.