Top 10 Third Basemen in Chicago Cubs' Franchise History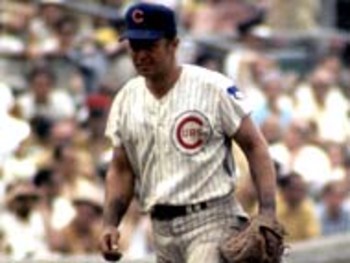 Continuing on with my Cubs series, here are my top 10 Cubs third basemen.
This position was a consistent revolving door from the time Ron Santo left until the trade for Aramis Ramirez, and because of that there are a lot of old timers on this list.
While the rankings are somewhat subjective, as they always are, I looked closely at each player's 162-game average during his tenure with the Cubs, as well as whether he was a part of any Cubs playoff teams.
I hope you enjoy this and follow the series as it continues. As always, I look forward to your input.
No. 10: Steve Buechele, 1992-1995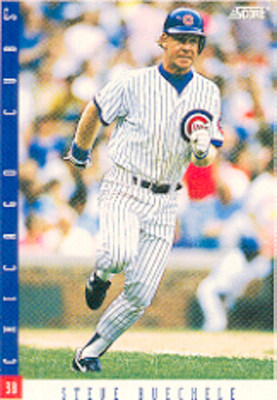 Cubs Career Totals: .256 BA, 31 HR, 147 RBI
162-Game Average: .256 BA, 15 HR, 71 RBI
Buechele was the Cubs opening day starter three consecutive seasons during the 1990s, which is a feat in itself.
While he was not as productive in Chicago as he was during his time with the Rangers, Buechele had decent power and was an average fielder.
Other third basemen Receiving Consideration:
None, I mean come on, Steve Buechele made the top 10, who else is there?
No. 9: Harry Steinfeldt, 1906-1910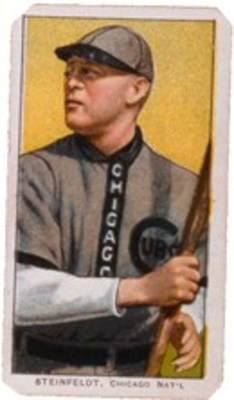 Cubs Career Totals: .268 BA, 9 HR, 332 RBI
162-Game Average: .268 BA, 2 HR, 73 RBI
The starting third basemen in 1907 and 1908, Steinfeldt was very productive in the postseason, as he went 12-for-42 with five RBI in the Cubs two World Series wins.
He had his best season in 1906 when he hit .327 and led the NL with 83 RBI and 176 hits.
No. 8: Randy Jackson, 1950-1955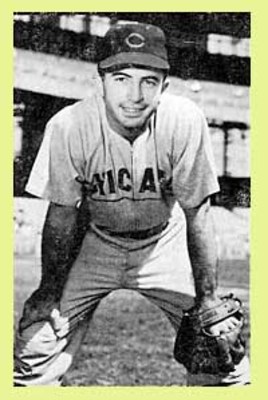 Cubs Career Totals: .265 BA, 88 HR, 329 RBI
162-Game Average: .265 BA, 19 HR, 72 RBI
All-Star Appearances: 2
Not a guy you hear a whole lot about, but Jackson had double-digit home runs in three of his four full seasons with the Cubs.
It was his stellar defense at third base, however, that earned him two straight trips to the All-Star game.
No. 7: Ron Cey, 1983-1986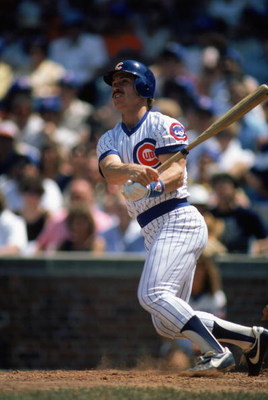 Cubs Career Totals: .254 BA, 84 HR, 286 RBI
162-Game Average: .254 BA, 25 HR, 85 RBI
While he was in his prime in the 1970's with the Dodgers, Cey still managed to make an impact late in his career with the Cubs.
The "Penguin", had a .240, 25, 97 season in 1984 at the age of 36. That helped propel the Cubs into the playoffs. He finished 17th in the NL MVP voting that season.
No. 6: Heinie Zimmerman, 1907-1916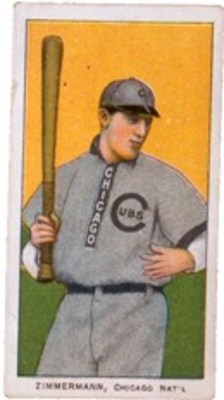 Cubs Career Totals: .304 BA, 48 HR, 561 RBI
162-Game Average: .304 BA, 8 HR, 89 RBI
While Zimmerman did not become a regular until the 1911 season, he did come off the bench as a utility player for the 1907 and 1908 teams.
He had the best year of his career in 1914 with a line of .372, 14, 99, leaving him three RBI shy of the Triple Crown. He also led the NL in hits (207) and doubles (42).
No. 5: Ned Williamson, 1879-1889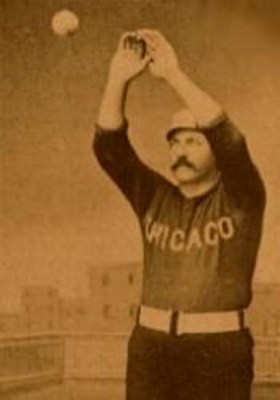 Cubs Career Totals: .260 BA, 61 HR, 622 RBI
162-Game Average: .260 BA, 9 HR, 95 RBI
For a short while from 1884-1919, Williamson held the single-season home run record.
Thanks in large part to the infamous right field at Lake Front Park, which was under 200 feet away, Williamson hit 27 home runs in '84 and was one of four Cubs to top 20.
In previous seasons, a ball hit over the right field fence was a ground rule double, which allowed Williamson to also hold the double record with 47 in 1883.
In their final season at the field, however, the Cubs decided to allow home runs to right and that led to the power outburst and the Williamson record.
No. 4: Bill Madlock, 1974-1976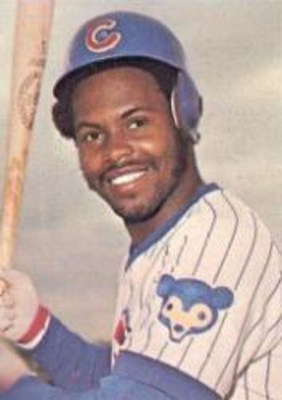 Cubs Career Totals: .336 BA, 31 HR, 202 RBI
162-Game Average: .336 BA, 13 HR, 82 RBI
All-Star Appearances: 1
Batting Titles: 2
Acquired by the Cubs in a trade that sent the legendary Fergie Jenkins to the Senators, Madlock looked like he would be Ron Santo's heir at third.
However, after winning back-to-back batting titles in 1975 and 1976, the Cubs traded the 25-year old to the Giants for an aging Bobby Murcer in one of the dumber trades the team has ever made.
Murcer had one decent year with the Cubs and was gone a year later, while Madlock went on to post great numbers with the Pirates throughout the 1980s.
No. 3: Stan Hack, 1932-1947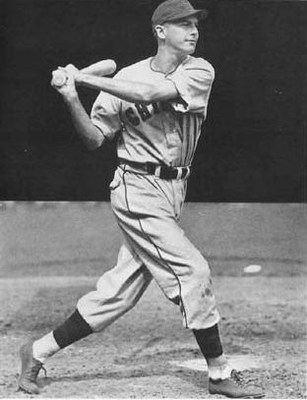 Cubs Career Totals: .301 BA, 57 HR, 642 RBI, 165 SB
162-Game Average: .301 BA, 5 HR, 54 RBI, 14 SB
All-Star Appearances: 5 (four starts)
Hack was stable at third for the Cubs throughout the 30s and 40s and while he did not put up great power numbers, he was a very good hitter.
He hit over .300 six different times, and he led the NL in hits in back-to-back seasons in 1940 and 1941.
No. 2: Aramis Ramirez, 2003-Present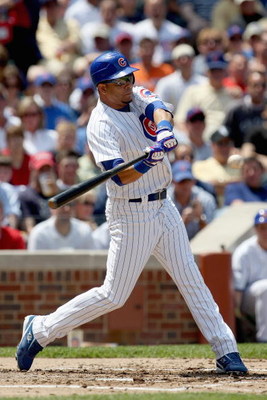 Cubs Career Totals: .300 BA, 177 HR, 581 RBI
162-Game Average: .300 BA, 36 HR, 120 RBI
All-Star Appearances: 2 (one start)
From the departure of Santo, until the trade for Ramirez, the Cubs used 97 different third basemen and had 18 different opening day starters. So the stability Ramirez brought to the position has been huge.
What a trade it was when the Cubs acquired the 25-year-old Ramirez as well as veteran Kenny Lofton in exchange for a struggling Jose Hernandez and failed top prospect Bobby Hill.
His run production and ever improving defense at the hot corner make Ramirez one of the best third basemen in the game when he is healthy.
No. 1: Ron Santo, 1960-1973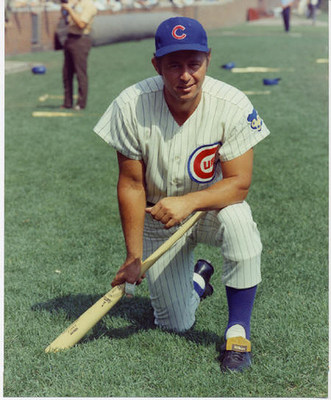 Cubs Career Totals: .279 BA, 337 HR, 1290 RBI
162-Game Average: .279 BA, 26 HR, 98 RBI
All-Star Appearances: 9 (four starts)
Gold Gloves: 5
While Ernie Banks might be Mr. Cub, Santo is the Chicago Cubs. He has poured his entire life into the team, and it is never more evident than with his animated reactions on radio broadcasts.
Santo had a fantastic career, and while his numbers are borderline Hall-of-Fame worthy, his character and his great off-the-field contributions should be enough to push him over the top. Here's hoping next Hall-of-Fame vote is the time for Mr. Santo.
The Top 20 Outfielders in Chicago Cubs Franchise History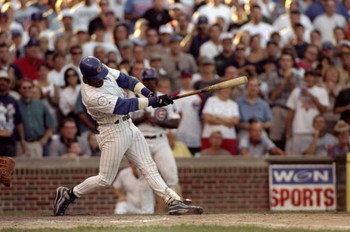 Keep Reading

Chicago Cubs: Like this team?