Could Formula 1 Have Done More for the Indian Grand Prix?
Use your ← → (arrow) keys to browse more stories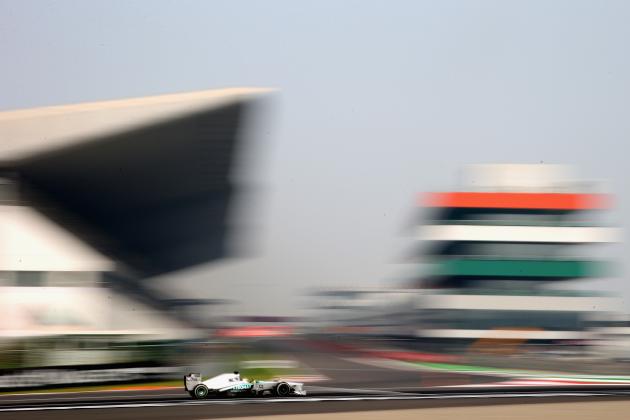 (Photo by Paul Gilham/Getty Images)

It is a shame that it has come to this.
That the 2013 Indian Grand Prix was, even on a very remote scale, threatened by a Supreme Court case is a microcosm of the event's brief time as part of the Formula One calendar.
The party line is that India is not part of the 2014 calendar because championship organisers want to shift the race to an earlier berth, and it would not make sense, the argument goes, for there to be a race now and then another race six months later.
However, it would appear the murky truth is that after three races (including this weekend's instalment) the curtain is closing on the Buddh circuit's immediate future in the sport. And as we have seen in the past, once a circuit is sent out of F1's revolving door, it is very difficult to get back in again.
There have been many examples of venues down the year that have failed to establish themselves as must-haves on the calendar. They come, they host a few races at a great expense (for expense, usually read loss) and then they leave again.
The impact these venues had on the sport differs, but is was usually minimal. The exception here is Istanbul Park, which was regularly host to entertaining races and it was genuinely to F1's loss that it was stricken from the schedule.
Indian Grand Prix given green light to go ahead by Supreme Court despite 'unpaid entertainment taxes' http://t.co/KO9s2mtK0M

— Telegraph Sport (@TelegraphSport) October 25, 2013
Myriad Problems
Bahrain has been a long-term addition, but is yet to establish itself as a particularly good race track. Korea is not long for the calendar, the general murmurs of agreement, while the Fuji circuit lasted all of two seasons. Indianapolis hosted eight Grands Prix, but failed to capture the imagination of the States.
Each of the aforementioned races has had its own storylines, and it is a genuine surprise that Bahrain remains given the ongoing unrest in the country and the political debate surrounding previous races there. Korea has developed into, well, an undeveloped mess. Indianapolis was rather dull. Turkey was superb, but suffered from minimal fan interest. Fuji suffered financial strife, and the Japanese Grand Prix returned swiftly to Suzuka. But India probably edges the lot.
Sauber boss Monisha Kaltenborn has said, according to Autosport, that F1 has "failed" the country in which she was born. Does she have a point? It could be argued that more could have been done, but in truth neither side can come out of this relationship smelling of roses.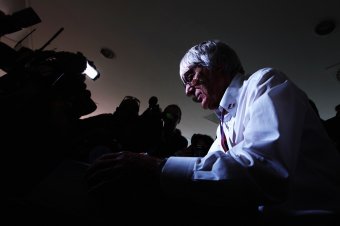 /Getty Images
There was a great deal of fanfare surround the new Grand Prix, and rightly so. It is a country of impressive development and has shown great commitment to sport in general. The circuit is a rather attractive design; it's just unfortunate that both previous runnings of the race have occurred at a time when Sebastian Vettel and Red Bull have had the legs on the rest of the field.
Since its inception, things have not gone to plan. The Indian government does not seem opposed to the running of the race, but its ruling that F1 qualifies as entertainment rather than sport (something a number of fans would take disagreement with) led to an activist taking a case to the Supreme Court claiming the organisers (Jaypee Sports International) had not paid entertainment taxes for last year's race.
In the current economic climate, and given F1's somewhat astronomic hosting fees, that extra cost is a huge problem. Given the expense of building the facility, the cost of hosting the races and the cost of paying to host the races, too, many circuits make a loss on Grand Prix weekends. It's a very expensive game, one that has reportedly cost India over $400m.
One key problem here is fan attendance. Because of these hefty figures, gate turnover is key to the event making a profit. The initial race was promising, with around 90,000 fans, but that was slashed by a third last year. Reports are that this year's attendance is even worse.
Worse still, the aforementioned entertainment tax case is not the only tax problem the race has faced. Teams get charged by the visit, with the logic, according to Force India boss Vijay Mallya, talking the Times of India, being that as India provides 1/19th of F1's revenue, so 1/19th of F1's revenue is subject to Indian tax.
If you play with fire, you must expect a few burns...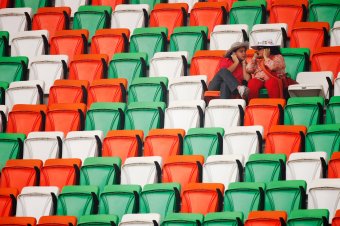 /Getty Images
A Lack of Action
India had, still has, great potential to be a huge part of F1's ever-growing, ever-diversifying future. There are boundless possibilities for a race in a country the population of which exceeds one billion.
So why do the grandstands seem a bit smaller? Why was there talk of slashed ticket prices because they just were not selling? Why were there reports of publicity being somewhat lacking in the weeks and months approaching the race?
That, combined with concern over the tax issue, has led to a great deal of negative coverage of the event. You might even construe this article not to be beneficial, but this is simply stating the facts surrounding the future of a race I believe can be of great value to Formula One. I have even argued that point on this very website.
Kaltenborn says it feels like F1 has "given up" trying. The bad press, not to mentioned the issues of the teams having to pay taxes in the country, means those involved have failed to galvanise themselves or one another into action. Could they pursued commercial options better? Could everything have been marketed a little bit more proactively?
That's the issue at hand. The gripes with tax, with F1's entertainment status rather than sporting, they are battles to be fought by the race's organisers and by the Budd International Circuit.
Would you miss the Indian Grand Prix?
I will finish how I started. It is a shame it has come to this. F1 has its own battles to fight, but that should not mean that the races that require help end up as collateral damage.
By paying the hosting fee, surely every venue reserves the right to receive the maximum assistance from Formula One Management, and from the teams?
It is difficult to argue entirely that the latter should do more—unless there is a tangible commercial benefit. That might seem shallow, but ultimately the teams are businesses. But the sport as a whole, particularly the championship's organisers, might rue the lost months between the first Grand Prix and the third (and potentially last).
F1 has lost circuits and races in the past because disappointing facilities or events have been allowed to slip through the cracks. It would be a great shame in India was to go the same way.