The Hottest Storylines Heading into the Camping World RV Sales 500 at Talladega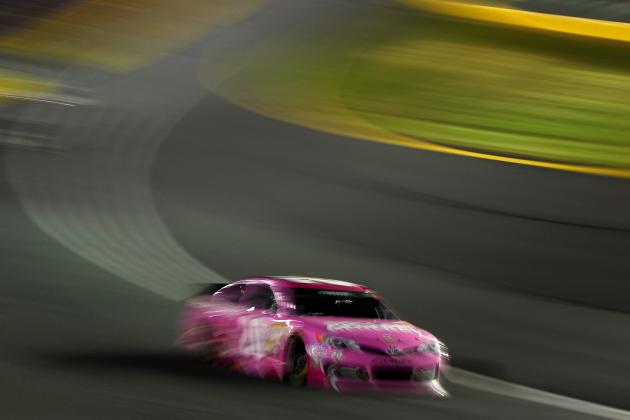 Jonathan Ferrey/Getty Images
Matt Kenseth's lead over Jimmie Johnson has now shrunk to four points.
The Chase for the Sprint Cup has reached the halfway point, and it is still anyone's title to grab. Matt Kenseth still leads the points, and while the upcoming tracks have been good to Kenseth, his lead still shrinks. Meanwhile, Charlotte proved to be an eventful night with chasers falling up and down and a non-chaser going to Victory Lane for the first time in a long time.
We'll go into all that and more as we look at the hottest Sprint Cup storylines heading into race No. 6 of the Chase at Talladega.
Begin Slideshow

»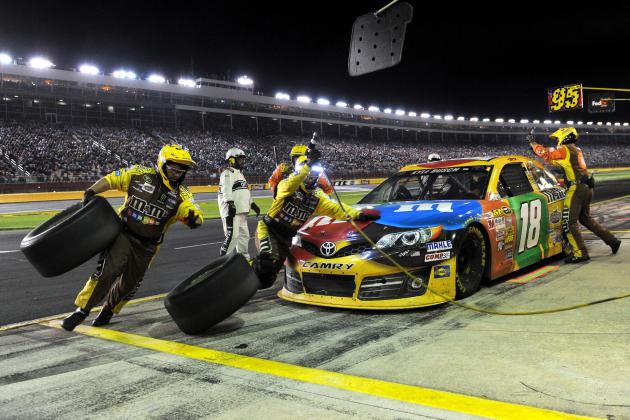 John Harrelson/Getty Images
After starting the Chase with back-to-back second-place finishes, Busch has fallen to fifth in the points.
Kyle Busch began the Chase with consecutive runner-up finishes that put him in the thick of the Chase run behind his teammate Matt Kenseth. Yet strangely enough, he sits fifth in points with five races left. Are his Chase hopes slowly fading away?
Granted, he's only had one mulligan in the Chase, and that was when he totaled his Toyota at Kansas. But although he had one of the fastest cars at Charlotte, he didn't make up a lot of ground to the leaders despite finishing fifth. It hurts him because his team isn't starting to click like Kevin Harvick's or Jimmie Johnson's.
He really needs to get lucky at Talladega, and that looks to be a possibility. He won there in 2008 and is one of the best restrictor plate drivers we have. But Talladega is a notorious wild card, and Busch has three top-fives and four top-10s in 17 starts there. He'll need to keep his nose clean there and for those ahead of him in points to slip up a bit.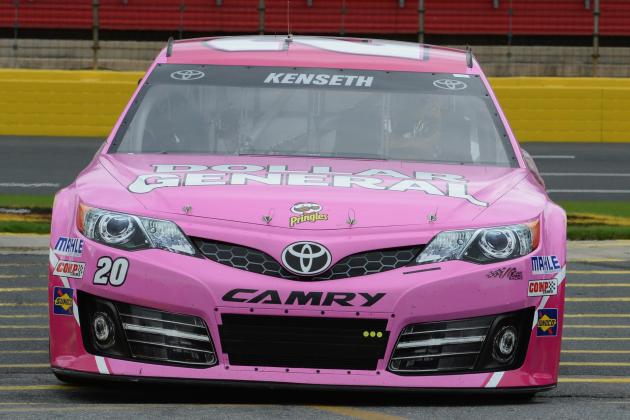 John Harrelson/Getty Images
Kenseth's lead has slipped to four points with five races remaining.
After beginning the Chase with back-to-back wins, Kenseth and the No. 20 Joe Gibbs Racing Toyota emerged as the team to beat in the Chase. They were matched only by JGR teammate Kyle Busch, but even then it looked like the No. 18 would have trouble keeping up with Kenseth's crew.
However, the title hunt looks like it is beginning to fade for the Jason Ratcliff team, and what looks worse is that second-place Jimmie Johnson looks to be closing in. After posting his two Chase-opening wins, Kenseth's finishes have been a seventh, 11th and a third. Johnson's have been much better. After posting a fifth and a fourth, he has a win, a sixth and a fourth.
Kenseth has been fortunate enough to maintain his lead, and if there was ever a race where he could expand his lead on Johnson, Talladega would be it. He dominated there in the spring, leading 142 of 192 laps. He also won there last fall, so if he's able to stay out of trouble, he should be okay.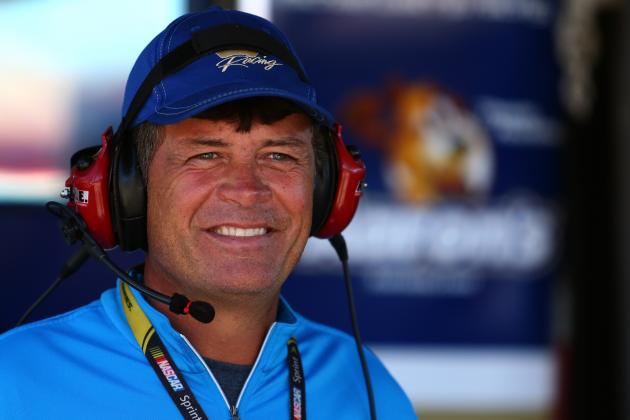 Todd Warshaw/Getty Images
MWR will be running two Sprint Cup entries in 2014.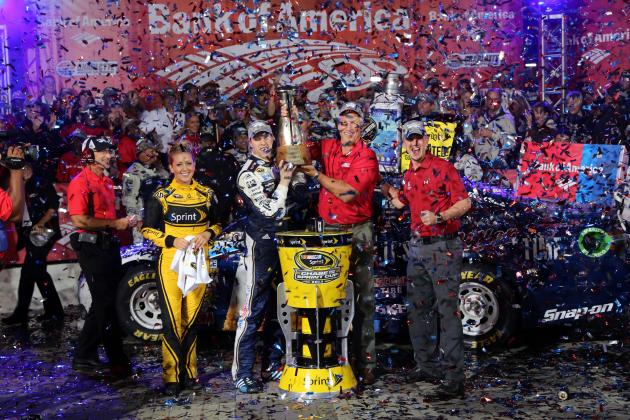 Jerry Markland/Getty Images
Brad Keselowski snapped a 37-race losing streak at Charlotte.
In a typical performance for Brad Keselowski, he went from being an afterthought to hoisting the trophy in Victory Lane when he ousted Kasey Kahne for the win at Charlotte.
Leading only 11 laps, the 2012 Sprint Cup champion snapped a 37-race winless streak dating back to September 2012 at Dover. 2013 hasn't been kind to Keselowski, as he has struggled mightily in his No. 2 Ford and missed the Chase for the first time since 2010.
Keselowski's win marked the first time since 2011 that a non-chaser won a Chase race when Kahne won at Phoenix in the penultimate race of the season. Now the Sprint Cup Series will make the trip to Talladega, where Keselowski has two wins in the spring event and looks to build some momentum going into the 2014 season.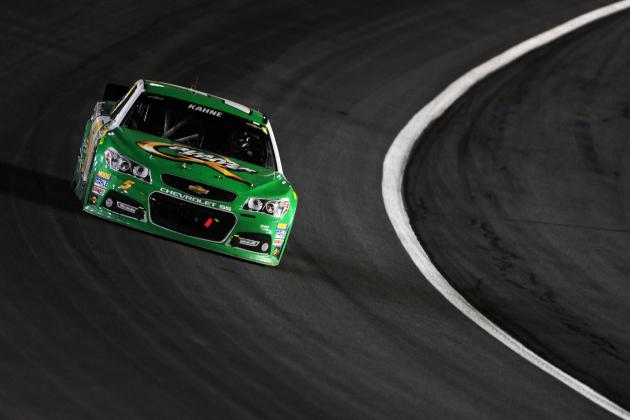 Jennifer Stewart/Getty Images
Saturday's runner-up Kasey Kahne sits 81 points out of contention.
With five races to go, seven drivers are still in the hunt for the Sprint Cup championship, leaving six drivers out of the hunt for 2013. Eighth-place Clint Bowyer is out 63 points, while from ninth on down you have Dale Earnhardt Jr. (66 points), Carl Edwards (67 points), Joey Logano (75 points), Ryan Newman (78 points) and Kasey Kahne (81 points).
Kahne, who finished runner-up on Saturday, had one of the strongest cars but only made up two points on points leader Matt Kenseth. Earnhardt, who also had a strong car and looked to stay in contention in the Chase, finished 15th.
After Talladega, the list of drivers eliminated from contention is bound to grow. Who will it be? How hard will things shake up in the standings? Keep an eye on Talladega on Sunday.
Follow me on Twitter: @ThatSheltonGuy