Cristiano Ronaldo's Poor Performance Against Israel Magnifies Portugal's Issues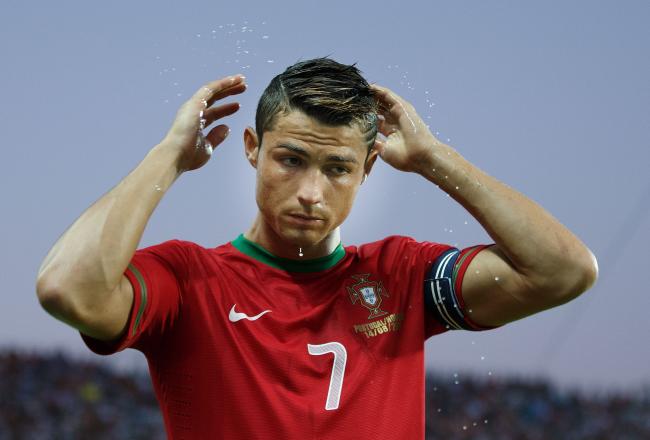 Gonzalo Arroyo Moreno/Getty Images
Portugal are doing their best to prove that you can still fail to qualify for the World Cup despite having one of the best players in the world.
With a 1-1 draw against Israel on Friday in Lisbon, Portugal put themselves in a rather precarious position. They're second in Group F and look sure to once again rely on the playoff in order to book their place in the World Cup.
That's what it took for Portugal to qualify back in 2010 for the World Cup and then in 2012 for the European Championship. While they were able to make it to the knockout stages in both tournaments, you have to wonder if lightning will strike three times.
Friday's draw illustrated a few of the major problems for Portugal going forward.
The first is the most obvious: an overreliance on Cristiano Ronaldo.
It's fair enough to expect Portugal would have a player of his caliber to be the driving force going forward. The problem is that far too often, Ronaldo is asked to do way too much. He can't be the finisher/creator/playmaker/No. 9/No. 10/No. 7 and whatever else.
Ronaldo will have those matches when he scores two or three goals and almost single-handedly gets the win, much as he did against Northern Ireland in early September.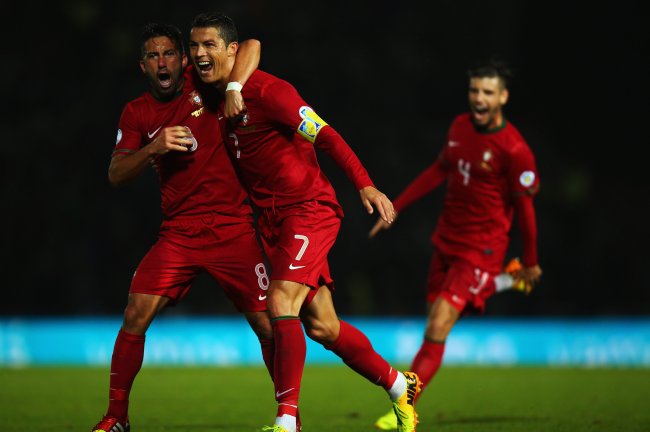 Bryn Lennon/Getty Images
But there's also the other end of the spectrum.
When Ronaldo is off his game, he can single-handedly drag his entire team down because of his place as the focal point. You saw that against Israel. Ronaldo wasn't at his best, so Portugal weren't able to break down an organized Israeli defense.
Because Portugal are so reliant on their star player, their fortunes are tied directly to his performance on the pitch, and when he's playing poorly, there isn't that support that will help to lift the entire team.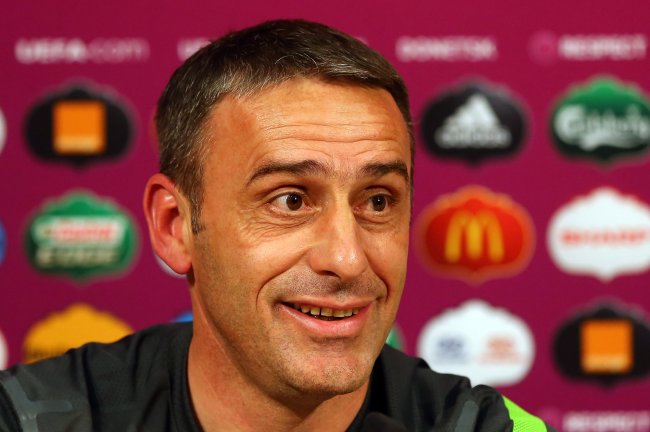 Handout/Getty Images
The second problem is Paulo Bento's tactics. In a home match against Israel, you would have expected Portugal to have attacked the match with much more verve. Once Ricardo Costa scored in the 28th minute, it's as if he thought the job was done and told his players to just kill off the rest of the match.
Sure, Israel's goal came late because of an error from Rui Patricio. It never should have come to that, though, as Portugal should have scored two or three goals to erase the chance of one mistake changing this match.
Will Portugal qualify for the 2014 World Cup?
Bento is also relying too heavily on players like Ruben Micael and Hugo Almeida, while relegating Nelson Oliveira and Danny to the bench. Micael and Almeida have had enough caps that everybody knows what they can and can't do. The younger, less experienced players aren't able to demonstrate their worth, and on the off chance they actually have a good performance, Bento rewards them with a spot on the bench.
It will be interesting to watch Portugal's next match, as Ronaldo picked up a late yellow card against Israel that will keep him out against Luxembourg. At first you'd think it's three points in the bag. Looking at the body of evidence, though, it's far from a guarantee.
This Israel match was an entire microcosm of Portugal's qualifying campaign. Ronaldo can't do it alone, and Bento is setting his goals way too low and playing not to lose, rather than taking more chances in order to finish first in the group.
This article is
What is the duplicate article?
Why is this article offensive?
Where is this article plagiarized from?
Why is this article poorly edited?