The Voluntary Anti-Doping Agency (VADA) launched in late 2011 to offer and promote effective anti-doping programs in boxing and MMA. VADA's founder and president, Dr. Margaret Goodman, told Bleacher Report she believes the non-profit organization has been successful in their mission so far, but that there is still plenty of work to be done.
"Hopefully, one day, commissions will expand their testing programs. I think the conversation has moved forward, albeit incrementally. So yes, I think if you look at how unannounced random testing in boxing and MMA was discussed two years ago compared to now, we have been successful."
Goodman considers education one of VADA's primary focuses. From its website:
Perhaps VADA's most significant role will be to educate both amateur and professional boxers and mixed martial artists, commissions, trainers and public on the hazards of PED use. We will advise athletes regarding safe and PED-free supplements that can be utilized during training through our web site educational materials, pod casts, YouTube videos and periodic chats with nutritional and conditioning experts. VADA will maintain a hotline for athletes to contact experts regarding legal and illegal substances and training regimens. Experts and athlete volunteers can participate in on-line forums and host educational seminars regarding safe training methods, weight loss and hydration. Our experts will also be available to speak at conferences, seminars and with the press regarding our anti-doping efforts and setting up anti-doping programs.
In short, Goodman and company believe all parties (including fighters, promoters, fans, athletic commissions and media members) need to learn more about the dangers of PEDs. The result, Goodman believes, is something boxing and MMA desperately need: an open and honest discussion about PEDs and how best to regulate them in sports that are already dangerous enough without them.
"Opening up the discussion is the first step," said Goodman. "Sadly, no commission has tried to develop a thorough PED testing program. Experts have said it may take a death or serious injury. I hope that will never be the case."
While it's true no commission has updated its drug testing program to anything of VADA's level, it's also important to note recent developments in regards to testing overseen by the Nevada State Athletic Commission (NSAC).
As first reported by TheSweetScience.com, Juan Manuel Marquez and Timothy Bradley began something NSAC executive director Keith Kizer refers to as "advanced PED testing" in early August ahead of their October 12 battle in Las Vegas. The drug tests are being performed by a World Anti-Doping Agency (WADA) accredited lab in Utah.
According to the report:
We are utilizing The Sports Medicine Research and Testing Laboratory (SMRTL) in Salt Lake City, Utah, to collect the samples and perform the testing. The administration is solely being done by the Commission.
Still, this isn't the norm for boxing and MMA events regulated by the NSAC. In fact, this will be the very first time such a program is used, and Kizer won't give any more details on the promoter-financed testing program until after the bout is complete.
"Any and all testing is on the table," Kizer told Bleacher Report. "Obviously, I'm not going to give out any details while the testing is ongoing."
Kizer said he'll be happy to go over the program "in detail" after the fight. Moreover, similar testing was offered by the commission to Georges St-Pierre and Johny Hendricks ahead of their UFC 167 bout. The fighters declined.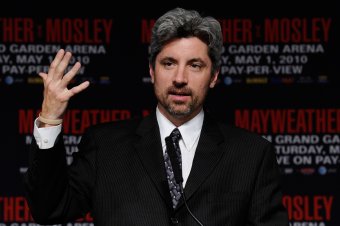 Ethan Miller/Getty Images
Still, Goodman believes regulators might someday be forced into broader and more meaningful action across the board, perhaps the way the NFL was made to finally face its concussion epidemic after a lawsuit was filed on behalf of former players. It may not happen willingly, she says, but it will happen eventually.
And Goodman believes education will be the spark.
"I think there is considerable education that still needs to happen. Sadly, much of the media still doesn't understand the process and prints misinformation. This only perpetuates the problem."
If anyone knows what's involved, it's Goodman. A practicing neurologist in Las Vegas, Goodman spent 13 years as a physician with the NSAC, including six as chairman of the medical advisory board.
"I know how commissions work. And I went through sufficient battles to see how promotional companies work when it comes to expanding regulations. Commission administrative changes to better protect the fighters have always been a challenge. I faced countless battles as NSAC Med Advisory Board Chair and their chief physician."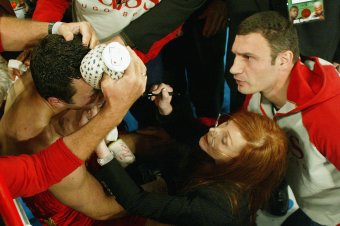 Doug Benc/Getty Images
Goodman says she knows exactly what keeps state athletic commissions from implementing more rigorous PED testing programs, and it might not be what you think.
"It isn't the costs," said Goodman. "It's what happens with abnormal results."
Goodman said it's been difficult for VADA to gain traction with athletic commissions, but that the years she spent with the NSAC got her used to the hard work of reform. Moreover, despite a 12 percent budget deficit in its first full year of operations, Goodman said VADA would continue to strive for meaningful reform. This includes the sponsorship of fighters in both sports as well as a standing offer to UFC to oversee its drug testing program year round.
"Years ago, the NSAC fought Dr. Flip Homansky when he finally convinced them to start steroid testing. Dr. Homansky and I met with NSAC chairman Brady regarding expanding PED testing long after I left the commission. For various reasons, we've had limited success."
Still, Goodman believes VADA is building momentum.
"Before establishing VADA, I knew that third-party testing would be very unpopular with many people. But outside pressure produces change. Since VADA's inception, I've been approached by over 50 boxing and MMA fighters who want to join VADA."
The list keeps growing. Current program participants include MMA fighter Georges St-Pierre as well as boxers Manny Pacquiao, Brandon Rios and Timothy Bradley.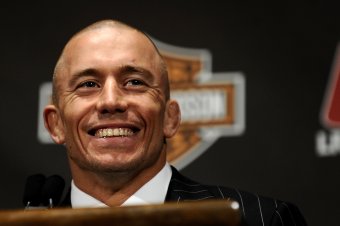 Jeff Zelevansky/Getty Images
So, is Goodman's proposed solution to boxing and MMA's PED problem having fighters essentially police themselves by volunteering for PED testing programs like VADA? Not quite.
"In the end, I believe that government intervention to create a federal or national commission will be the only way to institute proper protection for fighters. I don't think that will happen in my lifetime, but I hope I'm wrong."
Until then, Goodman said VADA will continue its mission. She also said that education will be one the top priorities.
"In combat sports, the fighters deserve more in terms of protecting their health. It can be expensive, but it's the right thing to do."
Kelsey McCarson is a boxing writer for Bleacher Report and TheSweetScience.com. Unless otherwise noted, all quotes were obtained firsthand.