Cricket's 10 Most Embarrassing Ads and PR Stunts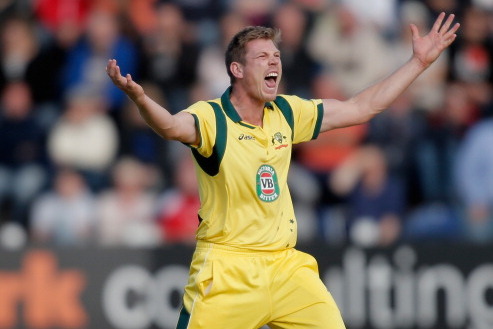 Harry Engels/Getty Images

Most cricketers aren't very good at acting—or dancing, for that matter. Yet this doesn't seem to stop brands from making them do so. Some of these players and PR types manage to get away with it, simply because the cricketers involved are so lovable.
Sometimes, though, it's hard to watch. You can't tear yourself away because you just have to see how the horror show ends. Sometimes these adverts have a point; other times, their sole point seems to be to make those watching them cringe.
Just like James Faulkner is asking "how's that?" in the photo above, these adverts and PR stunts will make you feel the same. Here are 10 of the most cringe-worthy cricket adverts. Add your suggestions in the comments.
Begin Slideshow

»
Cricketers often have good relationships with brands who sponsor them. They get free stuff and sometimes they have to do embarrassing things like this. Mike Rippon is a South African cricketer who sometimes plays for the Cobras and who is currently enjoying a stint with Sussex's 2nd XI.
It seems as if his sportswear sponsor wanted to document his photoshoot. Nobody really knows why.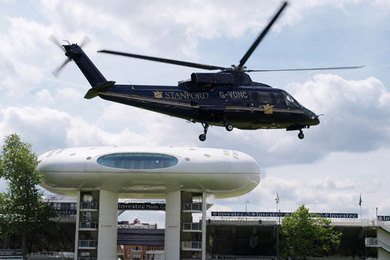 Photo credit: http://static.guim.co.uk/sys-images/Sport/Pix/pictures/2008/11/1/1225567480957/Gallery-Stanford-Super-Se-001.jpg
There once was a man named Allan Stanford. He was going to be the savoir of English cricket, but he ended up going to jail for running a ponzi scheme instead. Before all of that, though, he landed a helicopter at Lord's cricket ground to launch his own Super League. The ECB saw dollar signs and ran with the idea which turned out to be a pretty bad one in the end.
The landing of a helicopter in Lord's ruins tradition on so many levels. Terribly wrong.
Remember Jonty Rhodes? Well, he's now the face of a South African pizza chain which has opened a branch in Mumbai. Earlier this year, Rhodes opened the doors and served the first pizza of this particular chain.
Just to make sure his efforts were believable, Rhodes called the pizza chain his "second home in Mumbai." Maybe Rhodes is a Ninja Turtle and nobody knew.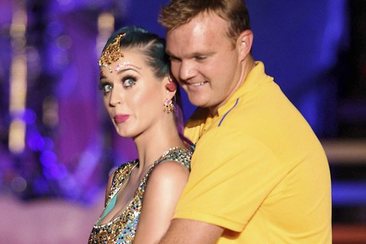 Opening ceremonies are mega fun. If they're good, they're fun because, well, it's good to watch. When they're bad, it's even better. Katy Perry made an appearance at the opening ceremony of the IPL 5. Her performance itself left much to be desired, but her snuggling up to Doug Bollinger is what got everyone talking.
Perry called Bollinger to the stage and asked him to show her how to hold a cricket bat. The result? A medley of awkwardness and feeling very happy for Dougie.
Photo credit: The Daily Telegraph.
Ian "Beefy" Botham and Alan Lamb, England cricket players and an easy opportunity to pun on their names for meat, right? No. Just no. This advert features cartoon-like figures of the two discussing, yes, you guessed it, meat.
The IPL has dished up some incredible scenes and some terrible ones for balance. Nothing has been so wonderful as some of the adverts that have come from the IPL. In this advert, Rahul Dravid leads a "Dew or Die" chant with teammates trying their best to look enthusiastic. For your perusal, the words are at the bottom of the advert, like a singalong.
Chris Gayle is a pretty cool guy. But there are certain things which even the coolest man on earth can't get away with. Pepsi have single-handedly accounted for some of the best and worst adverts in cricketing history.
This is one of the worst. It consists of Gayle jiving and mimicking some of his favourite things and then pretending to drink Pepsi. Surely they can do better than that?
Everybody likes singing, don't they? For this cellphone brand advert, a few members of the Australian team get together for a sing along. One particular participant (the one to the left on the bottom right) gets very much into the dancing and singing.
Judging by his previous appearance in this list, we thing Dug The Rug might be in the wrong career.
The essence of this advert is great. It doesn't even look like an advert to start off with. Everyone's favourite former South African pretends to bat blindfolded. Debate has raged over whether the blind fold was see-through or not, but that hardly matters.
It's all fun and games until the end where KP strokes the bottom of his bat and rubs it onto his hair. Why? Well, because grease for his hair is why.
Ad execs get pretty lazy when they land a big name. Herbalife decide to make Lionel Messi play cricket which turns to soccer (kind of) and then end off with him drinking a shake. The advert was pretty average, but it did exactly what the brand wanted to: generate publicity. How many people will remember what exactly the advert was for is another matter entirely.