Mayweather vs. Canelo: Breaking Down Why Alvarez Has No Shot Against Money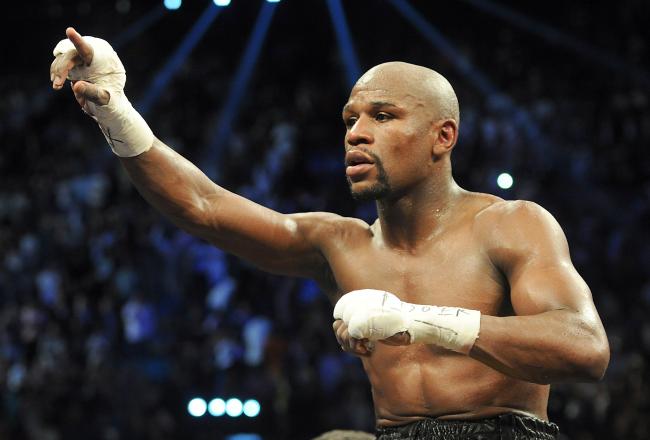 Jayne Kamin-Oncea-USA TODAY Spor
Floyd "Money" Mayweather vs. Saul "Canelo" Alvarez won't contain any surprises.
That's not to say that it won't be a good fight from the MGM Grand—quite the opposite, actually. But will Canelo shock the world and down Money?
Doubtful.
Mayweather may be the smaller man, and Alvarez may be the last true competition Money ever sees in the ring, but to expect anything other than a victory for Mayweather is preposterous.
Here are a few reasons Alvarez has little to no chance of walking out of Las Vegas a winner on Saturday.
Date: Saturday, September 14, 2013
Time: Showtime pay-per-view starts at 9 p.m. ET; main event around 11 p.m. ET
Venue: MGM Grand in Las Vegas
The Perfect Counter
Canelo is an offensive threat in the utmost sense. When he's not throwing powerful strikes that down opponents (he has 30 career knockouts to his name and was the first ever to knock down Austin Trout), Canelo is mixing a blend of that power with wicked combinations of sometimes eight or more punches in a flurry.
So what's the problem?
Mayweather is money on defense. Whether it's his famous shoulder roll or excellent footwork, Mayweather is next to impossible to hit cleanly, let alone for a series of combinations.
Canelo's best chance at taking down Mayweather is attacking the body, because against Mayweather the chin is essentially off limits.
The problem for Canelo is simple—if we know what it takes, so does Mayweather. Defensively there is no one better than Mayweather, and this alone will throw a wrench into Canelo's strategy, forcing him to be more aggressive than he'd prefer.
The Weight Factor
Canelo typically competes at 154 pounds, while Mayweather comes in smaller at 147 pounds. To make this epic matchup work, the two sides agreed to meet in the middle at 152 pounds.
The issue here is that Mayweather has spent his entire career at 147 and below, while Canelo has bounced around, starting lower and ending up higher, but Saturday's will be the lightest weight Canelo has fought at in three years.
Mayweather should not have any issues in the ring—as always, he's the king of in-ring adjustments. The longer the fight drags on, the worse the chances become for Canelo, who not only could be picked apart as Mayweather adjusts, but has looked gassed in long matches in the past.
The weight loss for Canelo will be an issue in more ways than one.
The Experience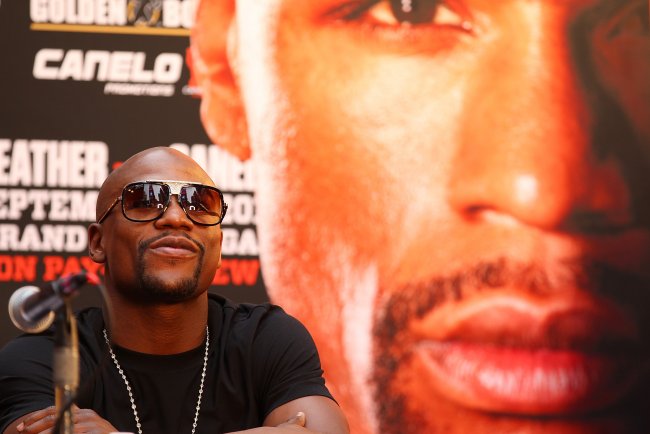 Mike Stobe/Getty Images
The rap sheet on Mayweather in the ring is long and well known. The 36-year-old has a 44-0 record with 26 knockouts and is the best of the best.
Canelo's credentials in this regard are overmatched. At just 23 years old, Canelo has run up a 42-0-1 record thanks to Mexico's lower age restrictions, but who has Canelo actually defeated?
Alvarez has three marquee victories. His walloping of Austin Trout to unify the WBC and WBA junior middleweight titles was impressive. Fine, but then there's his victory over Josesito Lopez, which was more of a size advantage than anything. Rounding out the questionable group is a victory over a Shane Mosley who is well past his prime.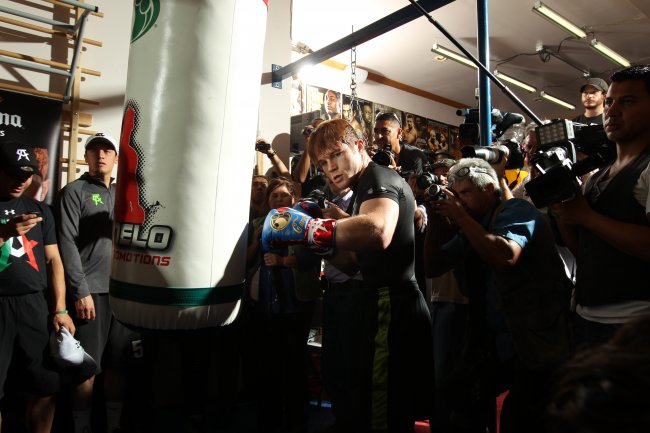 Alexis Cuarezma/Getty Images
Not only does Canelo have a disadvantage in experience, but he's also at a disadvantage in the experience. Fighting Money is like playing in the Super Bowl, and it's something the youngster has never dealt with before.
Canelo has fought in Las Vegas twice—victories over Jose Cotto and the aforementioned Lopez—but Vegas is home for Mayweather, as he's made most of his history there. Heck, Mayweather is making $41.5 million just for showing up. Call it a home-field advantage.
Few are accustomed to being under the bright lights in one of boxing's biggest spectacles, and it's something that will overwhelm Canelo.
All in all, Money cannot be defeated by brute force, and especially against a youngster ill prepared for a strategist like Mayweather on his home turf.
Follow B/R's Chris Roling on Twitter for more news and analysis @Chris_Roling.
This article is
What is the duplicate article?
Why is this article offensive?
Where is this article plagiarized from?
Why is this article poorly edited?