Rating the Top 10 Drivers of the 1970s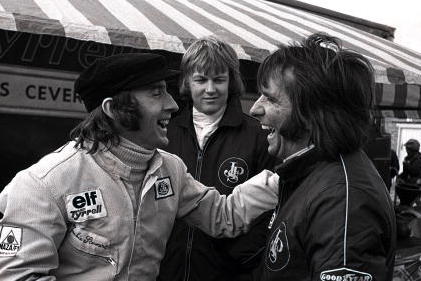 Jackie Stewart, Ronnie Peterson and Emerson Fittipaldi (Getty)
With the forthcoming release of Rush soon to hit our cinema screens, the danger, adrenaline and glamour of Formula One racing in the 1970s will be shown in all its glory to diehard fans and F1 newbies alike as never before.
It's fair to say that the decade was the last truly dangerous era of the sport where mechanical failures, poor track designs and lack of adequate medical facilities contributed to the deaths of many young drivers.
But that danger is also part of what made the 1970s so exciting for the F1 fan, and as a result drivers were seen almost as gladiators in an arena. And there were a lot of them. It was an era when there were often over 20 teams and as many as 80 drivers competing in a single season.
The job of picking a top 10 is therefore extremely difficult, but here are 10 of the finest from that decade.
Begin Slideshow

»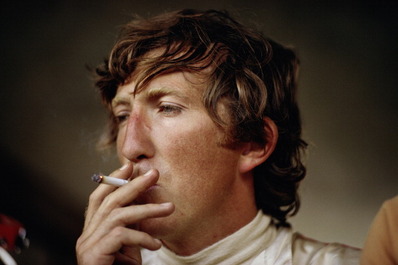 Jochen Rindt (Getty)
The 1970s were blessed with myriad super-talented drivers, but sadly not all of them can grace the top 10.
Belgium's Jacky Ickx was arguably the most complete driver of the era, winning four Le Mans and seven Formula One races from 1969 to 1972. He was runner-up in the world drivers' championship in 1969 and 1970.
Frenchman Jacques Laffite was the face of his country's Ligier team in the mid- to late '70s, winning three times and appearing on the podium on 10 further occasions.
And special mention must go to Jochen Rindt and Francois Cevert who both sadly lost their lives at the beginning of the decade whilst participating in the sport they loved. Who knows how many titles the pair may have shared between them were it not for their tragic losses?
A true racer of the 1970s, Regazzoni competed in Formula One from 1970-1980, winning five times in the process.
"Regga", as he was affectionately known, joined Jackie Ickx at Ferrari for the second half of the 1970 season and made an immediate impact with fourth place on debut in Holland and fourth in Britain.
He followed up with second in Austria and recorded his first victory in only his fifth race at Monza and two more second places in Canada and Mexico meant he finished a remarkable third in the championship, only 12 points behind posthumous champion Jochen Rindt despite missing five races.
Regazzoni would only win four more times in F1 despite a multitude of second and third place finishes. A highly consistent driver, Regazzoni was able to mix it with the best of them in one of the toughest decades the sport has known.
A true legend of the sport, Gilles Villeneuve made an early impression on none other than James Hunt when he beat him in a non-championship Formula Atlantic race at Trois-Rivieres in 1976.
It led to Hunt offering Villeneuve a deal to drive for five races in a third McLaren car for the 1977 F1 season. Although he was in an older spec M23 machine, Villeneuve split the McLarens of Hunt and Mass in the newer M26s in his qualifying debut for the British Grand Prix before finishing 11th.
Despite his impressive debut, McLaren decided not to continue with Villeneuve who was snapped up for Ferrari and he scored his maiden grand prix victory at the season ending Canadian Grand Prix after Jean-Pierre Jarier's Lotus stopped with engine problems.
Villeneuve was joined by Jody Scheckter for 1979 and enjoyed his strongest season, finishing second in the championship with three wins and four second places as his more consistent South African teammate took the title. But his aggressive driving style and daredevil approach endeared him to many and his wheel-to-wheel duel with Rene Arnoux at the 1979 French Grand Prix will forever go down in F1 folklore.
Nobody before or since has played the role of the dashing playboy to the extent of James Simon Wallis Hunt.
That he was able to enjoy many of life's vices including drink, drugs and beautiful women both away from and during grand prix meets and still come away with a world title is quite remarkable.
Hunt began his F1 career for Hesketh in 1973 and managed a third place in Holland and second in the USA. Three more podiums followed in 1974 before his breakthrough victory the following season came at the Dutch Grand Prix at Zandvoort.
But it will be for his epic 1976 title clash against Niki Lauda that Hunt will forever be remembered.
Hunt's bravery in dangerously wet conditions in the final round in Japan enabled him to finish third and overturn a three point deficit to beat Lauda who fortuitously withdrew on safety grounds.
Thus, he won the title by a single point.
Argentine Carlos Reutemann, nicknamed 'Lolo', was one of Formula One's leading drivers between 1972 and 1982, taking a total of 12 wins and six pole positions.
After two relatively quiet seasons behind the wheel of his Motor Racing Developments Brabham, Reutemann looked to have taken a dream maiden victory in the opening race of the 1974 season at his home grand prix, but his team inexplicably failed to fuel his car properly and he ground to a halt with less than two laps remaining.
Victories in South Africa, Austria and U.S.A. followed, but a more consistent 1975 season saw him finish third in the championship standings.
When Clay Regazzoni left for Ensign in 1977, Reutemann joined Niki Lauda at Ferrari and outdrove his teammate in Argentina and Brazil. Four more podiums finished, but it was Lauda who took the championship while Lolo faltered to fourth.
With Lauda departing to Brabham, Reutemann became Ferrari''s lead driver and outclassed young teammate Gilles Villeneuve to win in Brazil, Britain and the U.S.A, finishing a close third in the standings behind Mario Andretti and Ronnie Peterson.
He would come even closer to winning the world title for Williams in 1981, losing the championship by a point to Nelson Piquet after finishing eighth in the season-ending race in Las Vegas.
Having moved from South Africa to Britain in 1970, Jody Scheckter made steady progress in Formula One through the mid '70s toward his defining world championship winning year with Ferrari in 1979.
His debut for Yardley at Watkins Glen in 1972 saw him running as high as third before a spin sent him back into the pack.
But it was not until 1974 and a switch to Tyrrell that saw him complete his first full season, Scheckter scoring points in eight consecutive races including victories in Sweden and Britain en route to third in the drivers' championship.
Scheckter would finish third again in 1976 before leaving for Walter Wolf Racing where he gave the team victory in its maiden race. Two more wins in Monaco and Canada saw him second in the championship behind a dominant Niki Lauda, but Scheckter saw out the '70s by accomplishing his goal of winning the world title in his debut season for Ferrari.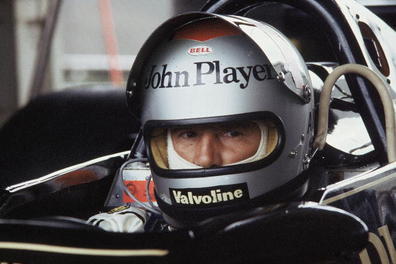 Andretti at the 1978 Dutch Grand Prix (Getty)
Before Alain Prost came along, Mario Andretti was known as the thinking man's driver and his expertise in giving the engineers precise feedback in order to develop the car was instrumental to his 1978 world title triumph.
Although Andretti dabbled in Formula One from 1968-1972 in conjunction with his U.S. racing commitments, it wasn't until 1975 that Andretti committed to F1 full-time.
He only scored five points that season for Vel's Parnelli Jones Racing, but a move to the famous black and gold JPS Lotus team followed and immediately paid dividends.
Andretti won the season-ending Japanese Grand Prix in 1976 and four victories followed in 1977, more than any other driver, although six retirements meant he finished third in the standings.
The following year, with considerable help from Andretti, the Lotus 79 propelled Andretti to six race victories and a title triumph in the memory of his teammate Ronnie Peterson.
Nicknamed "SuperSwede," the popular Ronnie Peterson competed in Formula One from 1970 to 1978 until his unfortunate accident at Monza led to complications that ended his life.
Four second place finished and one third place finish in only his first season for the STP March Racing team in 1971 led to second place in the championship, but it is for his spells for the JPS Lotus team for which he is most fondly remembered.
Peterson won four times in 1973 en route to third in the championship and was second in the standings to teammate Mario Andretti entering the 1978 Italian Grand Prix. A first corner pile-up sent Peterson's Lotus into the barriers before it came back onto the circuit ablaze. Peterson was freed from the wreckage with only minor burns but with severe leg fractures.
Although not thought to be life threatening, Peterson's condition worsened overnight and he was diagnosed with fat embolism, went into full renal failure and tragically died.
Who knows what he might have gone on to achieve?
"Emo," as he is affectionately known, burst onto the Formula One scene in his debut season in 1970 by taking a brilliant victory in the U.S. Grand Prix with Gold Leaf Team Lotus.
In doing so, he ensured the title would go to Lotus teammate Jochen Rindt who had been killed at the Italian Grand Prix.
Two years later, driving the Lotus 72 sporting the now famous black and gold JPS livery for the first time, Fittipaldi surged to the title with five race victories, becoming the youngest ever world champion at 25 years of age.
It looked as if Fittipaldi would again dominate the 1973 season after three wins, two third places and a second place finish at Monaco in the opening six races. But retirements in France, Britain, Holland and Austria allowed Jackie Stewart to seize the initiative and despite second place finishes in Italy and Canada, the Scot beat him to the title.
A move to McLaren followed and Fittipaldi made amends for the previous season with three victories helping him edge Clay Regazzoni to his second world title.
Niki Lauda was statistically one of the most dominant driver of the 1970s, taking 17 of his 25 race wins during that period and two of his three world drivers' titles.
Lauda made his F1 debut for March in 1971 and spent two seasons learning the ropes before another mediocre season with Marlboro-BRM.
But it was when the Austrian moved to Ferrari for the 1974 season that his career really began t take off. Second on his Ferrari debut in Argentina preceded two wins in Spain and Holland, but reliability issues and accidents led to eight retirements. The following year, Lauda was in a class of his own, winning five times en route to his first title.
Five wins and three podiums in the first eight races looked to have set Lauda up for title number two in 1976, but a life-threatening accident at the Nurburgring allowed Britain's James Hunt to close the gap to just three points going into the season decider in Japan.
Lauda qualified third behind Hunt, but with torrential rain on race day making competition treacherous, Lauda decided that coming close to death once in a season was enough for him and he retired after two laps. Hunt's third place finish was enough to secure him the title.
You would have been forgiven for thinking that Lauda would throw in the towel after the 1976 season, but the Austrian was hungry for more titles and a remarkably consistent 1977 saw him easily win the title despite his dislike of new teammate Carlos Reutemann.
Lauda quit Ferrari at the end of the season following their decision to run the then unknown Gilles Villeneuve in Canada, but he went on to win one further title with McLaren after in 1984.
Jackie Stewart edges out Lauda to the number one spot purely because of the wider reaching impact he has made on the sport with his tireless campaigning for improved safety measures.
Stewart was already one of Formula One's major players heading into the '70s having won his first drivers' title for Marta after totally dominating the 1969 season.
His first season for Tyrrell yielded only 25 points as the team had to borrow a chassis from March Engineering for the first 10 races, but in 1971, Stewart was unstoppable in the Tyrrell 003 winning six out of the 11 races en route to his second drivers' title.
Emerson Fittipaldi beat Stewart to the title in 1972 and entering the 1973 season the Scot had already decided to retire from the sport. But he won at South Africa, Belgium, Monaco, Holland, and Germany where he led home teammate and close friend Francois Covert.
Following Covert's fatal crash in practice for the season-ending U.S. GP, Stewart withdrew from the race and missed what would have been his 100th grand prix start. Who can blame him?
Have I missed anyone or got the order wrong? We welcome feedback on B/R, so please feel free to add your comments below or tweet me @fmasefield.