"This is way easier than trying to manufacture runs. We should just hit it out of the park every time."
I imagine that's what manager John Farrell told his team after Stephen Drew went deep in the second inning, because the Boston Red Sox seemed like they thought home runs were going out of style, crushing eight during Wednesday's 20-4 win over the AL Central-leading Detroit Tigers.
ESPN Stats & Info, CBS Sports' Danny Knobler and MLB Stat of the Day each noted a historical fact associated with the feat:
UPDATE: 8th HR tonight ties Red Sox single game record (1977)

— ESPN Stats & Info (@ESPNStatsInfo) September 5, 2013
First time in franchise history Tigers have allowed 8 HR in one game.

— Danny Knobler (@DannyKnoblerCBS) September 5, 2013
The @RedSox had 7 different players homer, their most ever in a game.

— MLB Stat of the Day (@MLBStatoftheDay) September 5, 2013
Rick Porcello was the unfortunate opposing starter on this record-breaking night. After giving up three home runs in the entire month of August, he matched that number in five-plus innings in the loss, giving up nine total runs (eight earned) at Fenway Park.
In addition to Drew, Jacoby Ellsbury and David Ortiz also went deep against Porcello. But the Sox were just getting started.
With the bases loaded and no outs for the home team, Detroit's Al Alburquerque came on in relief in the bottom of the sixth and proceeded to give up as many homers as outs he recorded. By the end of the inning, the score was 13-4 in Boston's favor and Alburquerque was no longer around, as Boston's Will Middlebrooks hit a grand slam against him and Daniel Nava added one of the two-run variety.
In the middle of those home runs in the sixth, Ortiz decided to change things up and hit a mere double for the 2,000th hit of his career:
Here's @davidortiz joining the 2,000-hit club with this double off the wall: http://t.co/XCMqYJ4Dix #RedSox

— Boston Red Sox (@RedSox) September 5, 2013
Jeremy Bonderman was up next for the Tigers, inevitably falling victim to the long ball, giving up two-run homers to Ryan Lavarnway—whose hit was turned from a double into a four-bagger (I'm running out of words for home runs) after video review—and David Ortiz (his second of the night, in case you lost track by now).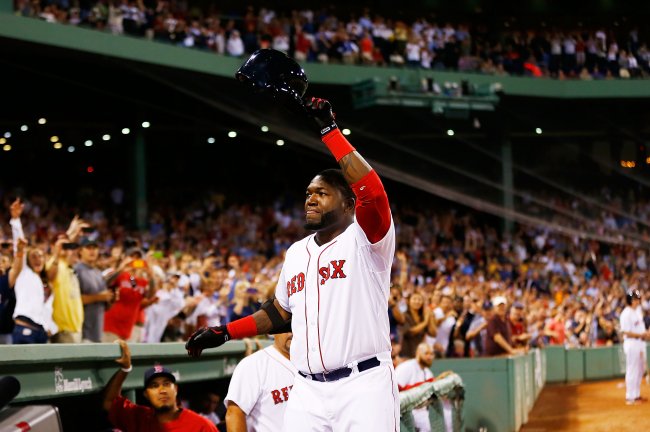 Jared Wickerham/Getty Images
Finally, Mike Napoli added one off Evan Reed in the eighth for No. 8, bringing Boston's average to a nice one per inning.
The Red Sox entered the game just 10th in the American League in home runs at 140, but in one night, they managed to pass the Los Angeles Angels, Tampa Bay Rays and Cleveland Indians.