Sports Facts That Make You Feel Old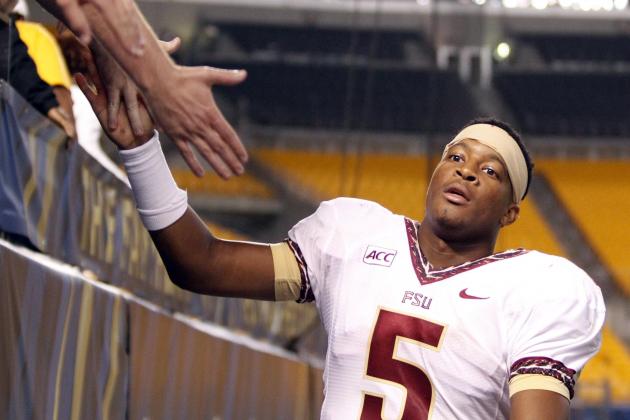 Charles LeClaire-USA TODAY Sport

Out of the pool, kiddos. It's time for Bleacher Report's adult swim.
This is the time of the day where us old farts (read: people over the age of 22) reminisce upon the good old days—back when pro athletes were older than us, the Hornets were based in Charlotte and Surge was a delicious drink, not an NBA forward (I know the spelling is different).
Put simply, the following is a collection of sports facts and observations that will make 20-somethings and 30-somethings feel like geezers.
We're not the cutting edge of the youth anymore, people—but it's okay. These 19-year-old pro athletes might have millions of dollars in contract money, but they'll never know the joy of Pogs.
Begin Slideshow

»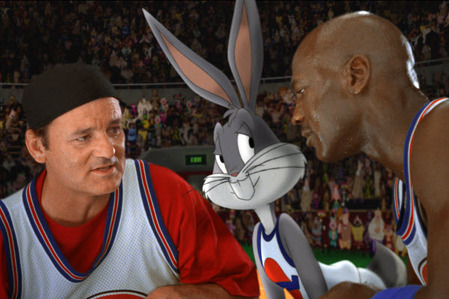 Image via htmlgiant.com
It's almost unfathomable, but Space Jam is 16 years old—and 17 is right around the corner.
For perspective, Andrew Wiggins—the top basketball recruit in the nation for the class of 2013—was a year old when the film came out.
If that doesn't make you nostalgic, check out the Space Jam web site, which seemingly hasn't been altered since the movie's release.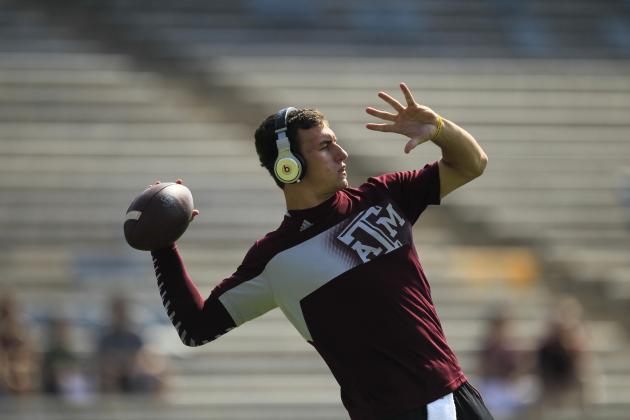 Thomas Campbell-USA TODAY Sports

Under all the fire and fierce inspection, Johnny Manziel has repeatedly reminded the public he's just a college kid.
And it's true—he's a 20-year-old sports superstar who is already on a level with LeBron James, Serena Williams and Tom Brady in terms of total sports coverage. He managed to win the greatest individual award in college football before he could legally drink alcohol (not that it stopped him).
If that doesn't make you feel old and unaccomplished, think about this: Manziel was born a month after Home Alone 2: Lost in New York came to theaters.
Image via Wikipedia.org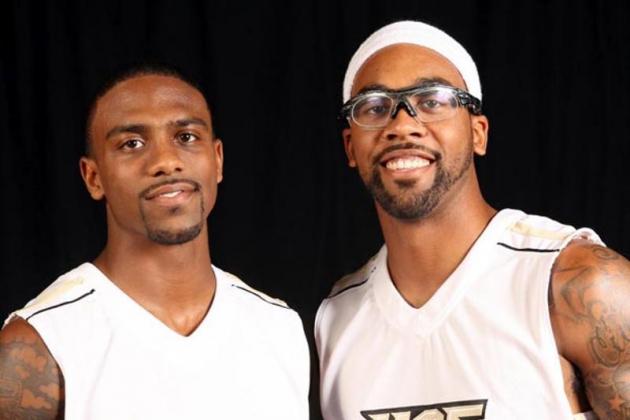 Image via news.xinhuanet.com
Good Lord, how time has flown.
It seems like yesterday we were watching Michael Jordan's sons portrayed as overly-inquisitive toddlers in Space Jam, but Marcus and Jeffrey Jordan have grown up, attended college and moved on with their lives.
Jeffrey is 24, and began his college basketball career as a walk-on at the University of Illinois before transferring to UCF. Marcus is 22, and also played at UCF before quitting the team in 2012.
His Airness' children are now almost at the age where the cost of their auto-insurance begins to drop. Think about that.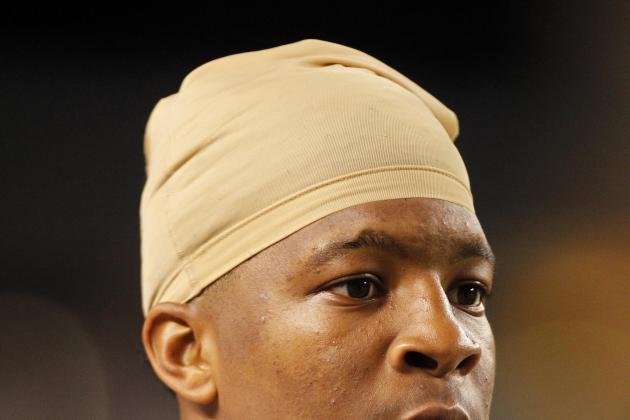 Charles LeClaire-USA TODAY Sport

He's 18 years old. He's barely a person.
Legally speaking, Jameis Winston has been an adult capable of making his own decisions for less than a year.
Physically speaking, the Florida State freshman quarterback is a machine capable of ripping apart defenses. The redshirt freshman tore up Pitt for four touchdowns in his college debut on Monday, completing 25-of-27 passes. Sure, it's Pitt, but you can't knock him for delivering big.
Also worth noting is that Winston graduated high school in 2012 as the top quarterback recruit in the nation, and was immediately drafted by the Texas Rangers (yep, he was a baseball stud, too). Not bad for a kid born eight months after the release of Outkast's Southernplayalisticadillacmusik.
Image via Rapstream.net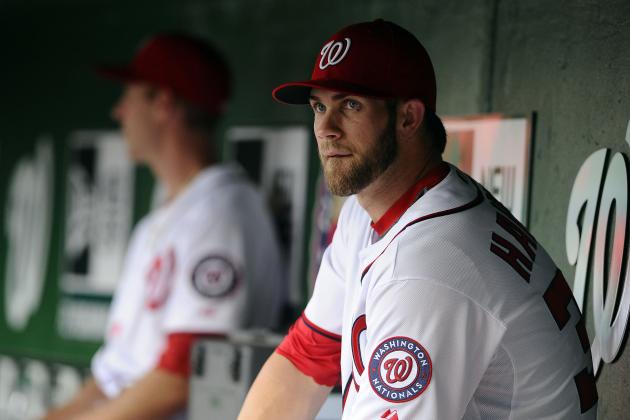 Brad Mills-USA TODAY Sports

Nerlens Noel has signed a contract making him a millionaire.
This isn't weird, until you realize he was two years old when Pokemon came out for Game Boy. Don't forget Bryce Harper, who at 20 years old is younger than Terminator 2: Judgement Day.
I can only pray that one of these two was old enough to have played Oregon Trail in their grade school computer lab.
Justin K. Aller/Getty Images

Jack Nicklaus is old—this is known.
You know what really drives that point home, though? The fact that the greatest golfer of all time has a grandson who's a junior at Florida State.
Like his grandfather, Nick O'Leary is a talented athlete, but the 6'3", 250-pound Seminole is a little bit bigger than gramps. O'Leary caught three touchdowns during FSU's season opener against Pitt on Monday, causing sports analysts wonder at the time passed since his grandfather dominated the links.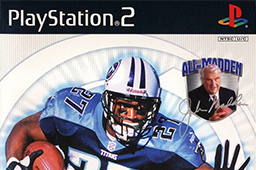 It's simple math, but every 20-something remembers the first time they walked into Target with mom and saw the wondrous graphics of Madden 2001 playing on a brand new PlayStation 2.
This was next level stuff—you could practically see the players' FACIAL EXPRESSIONS. It was beautiful, entrancing and encouraged gamers to spend inordinate amounts of time staring at Eddie George's gigantic mouth piece.
Also, Eddie George has been out of the NFL for nearly a decade. So chew on that, old man.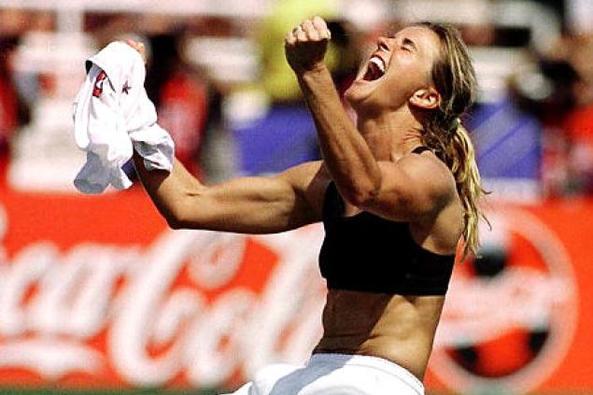 Image via Atkins/AP
Nearly a decade and a half have passed since Brandi Chastain kicked in the final penalty shot at the 1999 Women's World Cup, but the image of the American midfielder ripping off her jersey is still carved into our mind's eye.
Considering how no one today even blinks at ESPN the Magazine's "Body Issue," it's insane to think back on the media's awestruck reaction over a woman celebrating in a sport bra.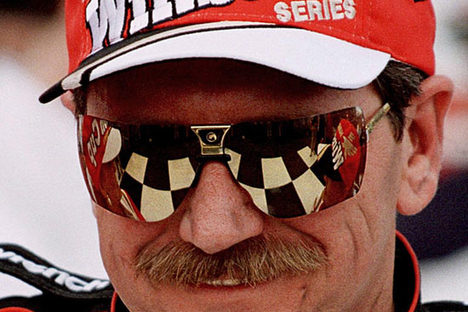 Image via Getty
Not to put a damper on things, but it's been a while since that fateful day at the 2001 Daytona 500.
Earnhardt's passing was a gut shot to the entire NASCAR community—so much so that fans across the nation adorned their vehicles with decals and spray paint in remembrance of "The Intimidator."
Every once in a long while you'll see a truck with a faded sticker on it that says "Remember 3," at which point decorum demands you pour out a little bit in honor of the fallen king.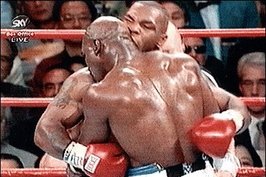 Image via squidoo.com
While most would describe it as "gruesome," the term "timeless" also comes to mind when thinking of Mike Tyson's infamous ear-bite fight with Evander Holyfield.
Like Tyson, the moment doesn't seem to age—it's just there, a crazy bit of reality frozen in time.
The years have passed, however, and the biting incident has followed Tyson ever since it occurred on June 28, 1997. Sixteen years later it lives on, a very real moment in the life of a man who has become a caricature of himself.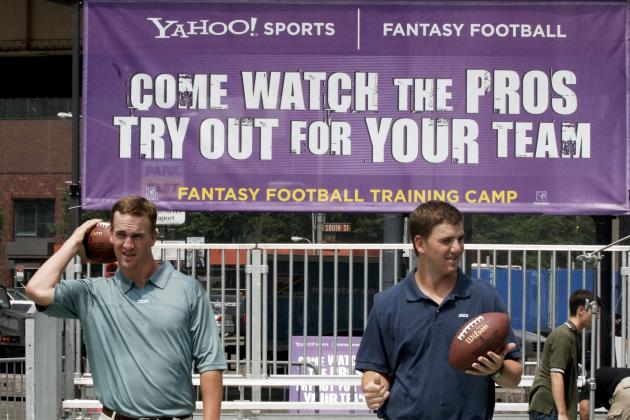 Jemal Countess/Getty Images

While its origins are rooted in the early 1960's, the online version of fantasy football as we know it today was introduced by CBS in beta in 1997.
I didn't start playing fantasy until around 2001, but thinking about the fact that I've been losing my mind over Internet-based drafts for a dozen years is still difficult to fully comprehend.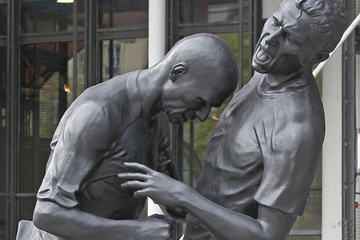 Image via Adel Abdessemed
Forever immortalized with a statue, Zinedine Zidane's headbutt at the 2006 World Cup Final is an infamous and unforgettable moment in soccer history.
It's difficult to believe so much time has passed since the French captain dome-rocked Italy's Marco Materazzi on soccer's biggest stage, but here we are seven years later in 2013—a year where self-injury has replaced cranial attacks in professional soccer.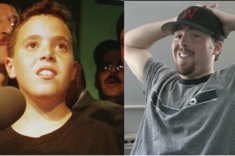 Image via Getty / NJ.com
No one wants to think about it, but this jarringly surreal fact must be recognized: Jeffrey Maier is now 28, married and has two young children.
If you need help remembering Maier, he was the 12-year-old who helped Derek Jeter's home run ball make it over the right field wall during the 1996 ALCS. Maier—then a chubby kid with a glove and a dream—reached down over the wall and robbed the ball from Baltimore Orioles outfielder Tony Tarasco, giving the Yanks a game-tying home run.
New York went on to win the series against Baltimore and eventually defeat the Atlanta Braves in the World Series. Nearly 17 years have passed since Maier's catch—an event which follows him to this day.