Predicting Australia's ODI Team to Face England in First ODI of Five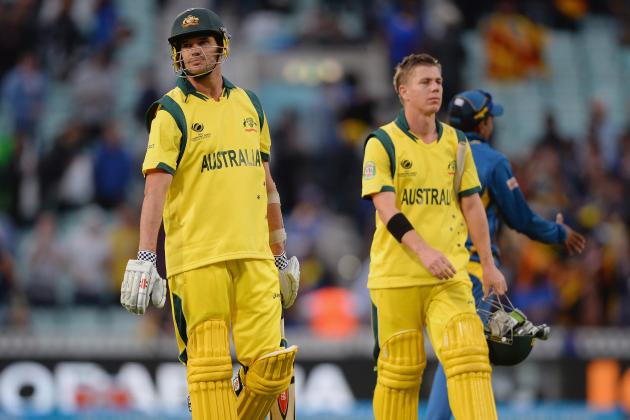 Mike Hewitt/Getty Images

Predicting an Australian team is near impossible these days. Predicting the batting order even more so. Australia will, most likely, fiddle with the team order as the series goes on. However, the first game is their chance to set the tone.
The 15-man squad includes some experienced players and a couple of youngsters. Those likely to miss out are: Adam Voges, Josh Hazlewood, Phil Hughes and Glenn Maxwell.
One would hope that this prediction is wrong and Voges doesn't miss out. He's a competent player who knows English conditions like the back of his hand. As a Middlesex regular, Voges knows England's pitches better than anyone in the side, but Australia might opt for their latest T20 star in his place instead.
Hughes is out of form, Hazlewood is inexperienced and Maxwell really isn't good enough, despite his $1 million dollar IPL price tag.
Begin Slideshow

»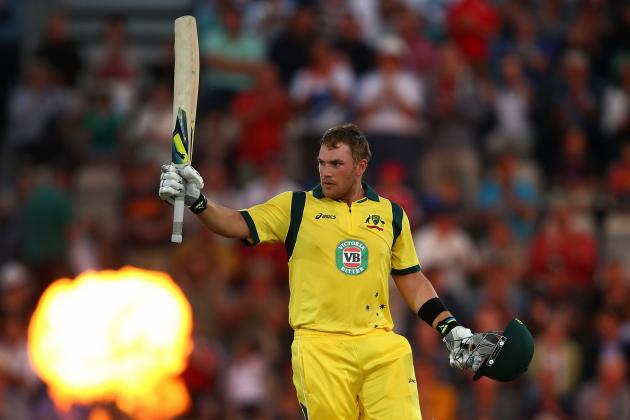 Paul Severn/Getty Images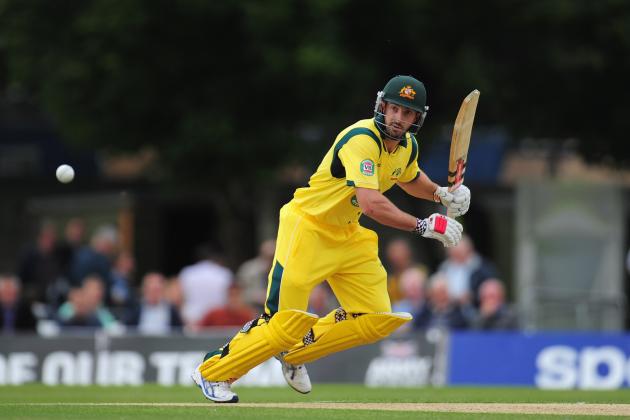 Stu Forster/Getty Images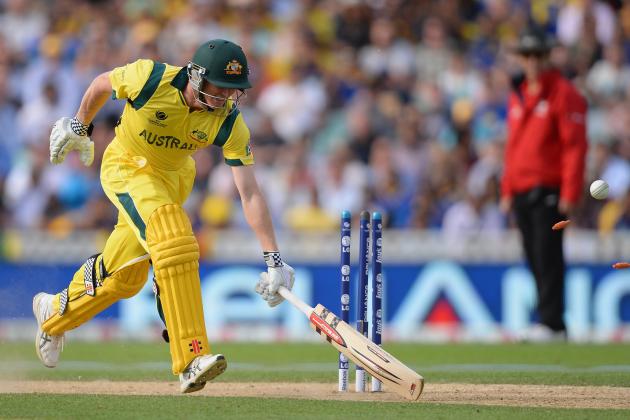 Mike Hewitt/Getty Images

George Bailey was tasked with captaining Australia during their Champions Trophy campaign and scored two 50s in the three games he played.
Although Australia went winless in the competition, Bailey looked in decent form. Despite mananaging just one and 23 in the T20 series, there's no reason why Australia won't persist with him, at least not in the first few games.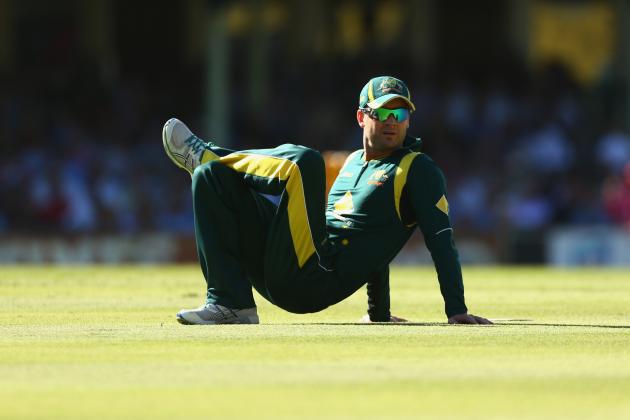 Mark Kolbe/Getty Images

Michael Clarke missed out on the Champions Trophy due to a back injury and, while management might be concerned about his workload with a home Ashes series ahead, Clarke should play.
He is Australia's best batsman and captain of the side. With an average of over 44 in the one-day format, omitting him would be foolish.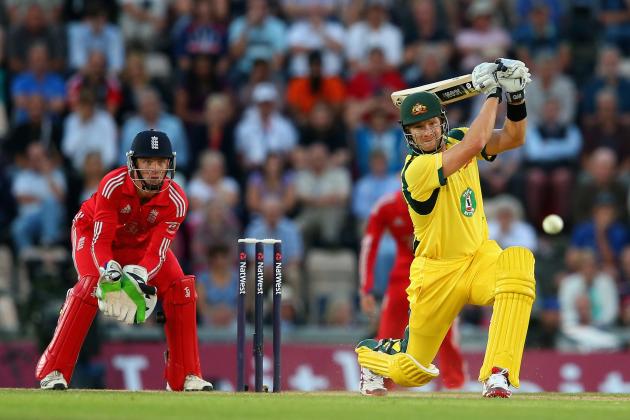 Julian Finney/Getty Images

Shane Watson showed some signs of a return to competence in the last Ashes Test with his 176, and he managed a respectable 37 in the first T20.
Watson is, of course, quite handy with the ball too. He adds a sixth bowling option to keep things tight and keep the pressure on England, something he did exceptionally well in the Test series.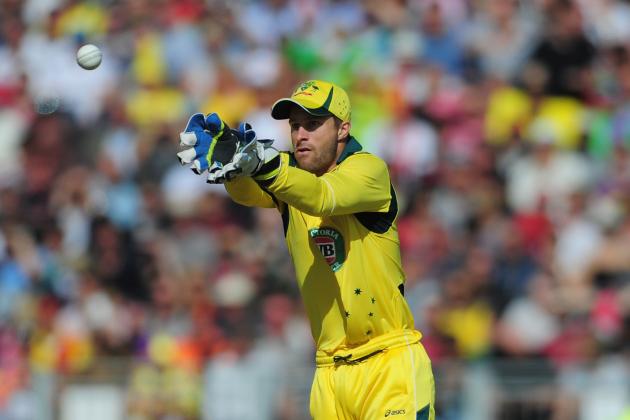 Stu Forster/Getty Images

Matthew Wade has not gone past 31 in an ODI since August 2012, and that was against Afghanistan. He is an apt wicketkeeper, though, and Australia must be hoping that he finds some sort of form in the ODIs. Wade's selection is, perhaps, somewhat by default as there is no other recognized keeper in the side.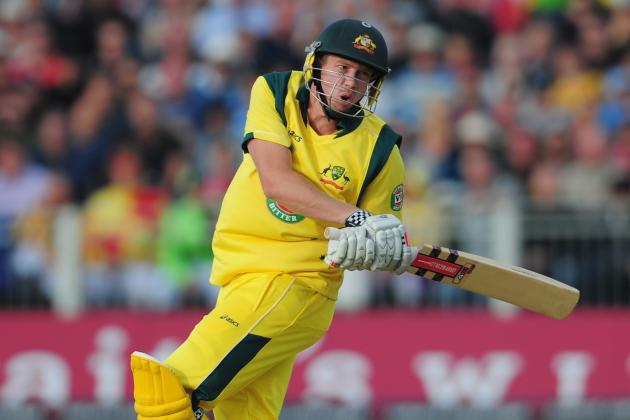 Stu Forster/Getty Images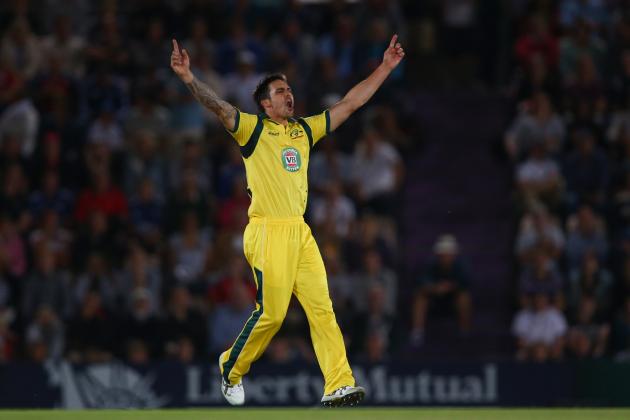 Paul Gilham/Getty Images

Nobody is ever really sure which Mitchell Johnson is going to show up on the day. When he's bowling well, he's bowling really well.
But Johnson can be so very erratic. Still, Australia will most likely persist with him for the first game, just to see where his one-day form is at.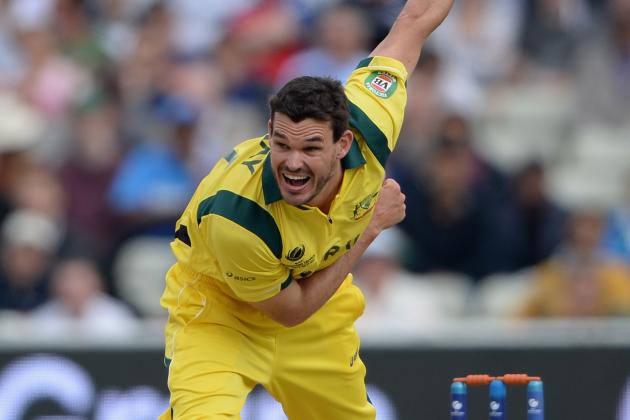 Gareth Copley/Getty Images

Clint McKay doesn't get nearly enough credit for all his efforts. He averages just 22.07 in 45 one-dayers. His five wickets in the Champions Trophy (the most of any Australian) came at an average of just 19.80. McKay is also a handy batsman lower down the order, which will come in handy just in case Australia return to their tendency to collapse.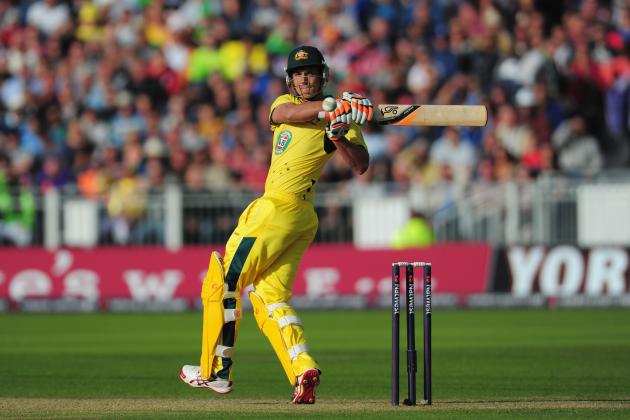 Stu Forster/Getty Images

Nathan Coulter-Nile hasn't played an ODI for Australia yet despite being in the Champions Trophy squad earlier this. He's a very good fielder and bowls on a good length and can really trouble batsmen when he's on fire.
It was his performances in the Ryobi cup in 2012-13 which caught the eye of selectors. He finished second on the wicket-taking list with 16 victims at an average of 23.18.
Stu Forster/Getty Images

Fawad Ahmed is the only front-line spinner in the squad, and with Australia unlikely to play without a a tweaker, he should be a certainty. Although he went wicket-less in his international debut, he picked up three for 25 in the second T20 he played.
Ahmed has played just 11 List A games—taking 12 wickets at an average of 39.16. Those figures aren't inspiring, but Australia might be willing to experiment.