Ranking Formula 1's Biggest Playboys, Characters and Jokers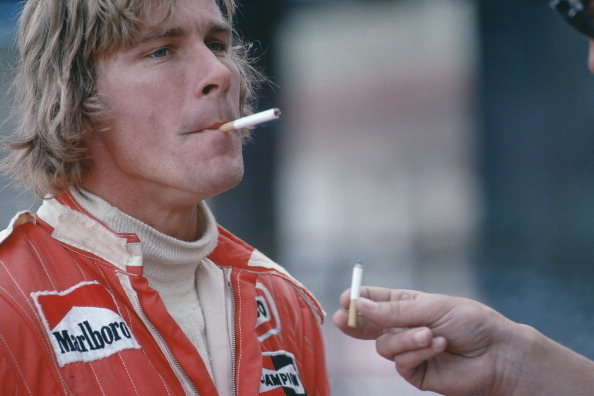 Very soon, one of Formula One's greatest characters will be immortalised in international cinema.
Rush, the Hollywood depiction of the 1976 title battle between James Hunt, a man who barely followed his own rules, and Niki Lauda, then a two-time world champion, will hit cinema screens before the year's end.
And with yesterday being Hunt the Shunt's birthday (he'd have been 66), and the day he won the '76 Dutch Grand Prix, there are more than enough reasons to take a look back at F1's most colourful characters.
Hunt features, naturally, but his epic title rival misses out. Lauda was a sensational driver and phenomenal world champion. But did he light up F1 off-track like Hunt? Not exactly.
Along with the Brit, we take a look at nine other jokers, charmers and playboys who graced (for want of a better word?) the sport.
Begin Slideshow

»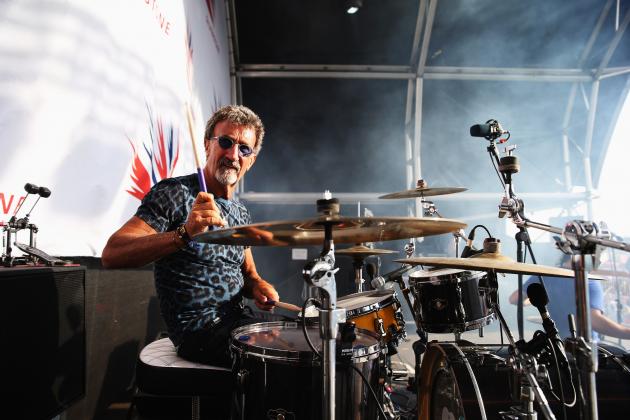 Mark Thompson/Getty Images

Formula One's Marmite character? Very possibly.
One thing I know for certain is it's difficult to work out exactly what my opinion is of Eddie Jordan.
Is he smug, or just self-assured? Arrogant, or wizened through years of experience? A maverick, or just bloody annoying?
He's probably a mould of all the above and a bit more besides.
But he's responsible for bringing Michael Schumacher into the sport via his own fledgling team, which went on to win several races and punch well above its weight, particularly in the close of the 1990s.
He's also in his own band, which plays regularly in the Grand Prix circus, which is very cool. F1's second-greatest team principal.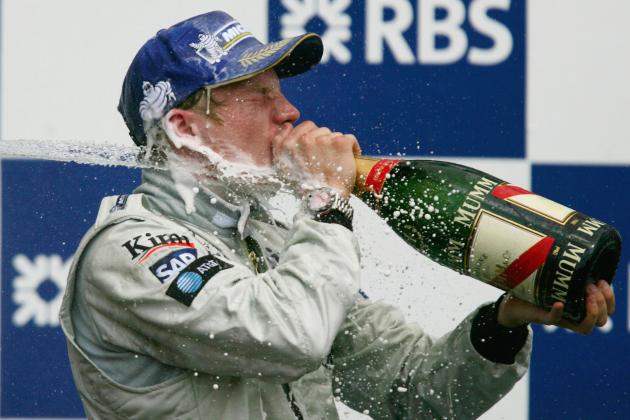 Clive Rose/Getty Images

Kimi Raikkonen may not be the best guy to give you a soundbite, and he's not a particularly outspoken character, but he's built a remarkable reputation by doing very little.
A man who loves his vodka (any drink, really), the Finn is the kind of bloke you think you'd want to go out with one night but would almost certainly regret it the next day.
There's a quiet resolution about him; he's lightning fast on the track but so low-key off it you wouldn't expect him to be such a strong force.
He's almost the kid at school who doesn't care, the kid everyone wants to be friends with because he's just very, very cool.
That's what Raikkonen has going for him. They don't call him The Iceman for nothing.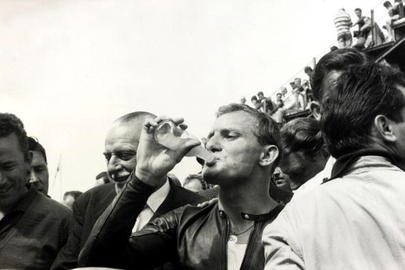 One of a very select few who competed in motorcycle racing and Formula One, Mike Hailwood was a rare breed.
A multiple world motorcycle champion, he was a podium finisher in F1 before making a legendary 1978 Isle of Man TT comeback after 11 years out of bike racing.
ESPN reckons James Hunt learned about becoming a playboy from Hailwood, "who loved to enjoy parties, alcohol and beautiful women."
He had a reputation as a lover of women and was a practical joker who didn't believe that sex before a race was bad, and while everybody at the start was concentrating on the race, he was walking around the grid, leathers undone, kicking tyres and staring out the other riders.
But he was more cerebral than just a rich man who liked to live it up. Mike was musically gifted and could play clarinet, guitar and piano. He loved jazz music.
Of course, this story from ESPN (if true) suggests he was not always the brightest. Allegedly, "Hailwood once arrived at Brands Hatch late for a race and still hung over from a party the night before.
"His excuse was that none of his companions could remember exactly where he had parked his car."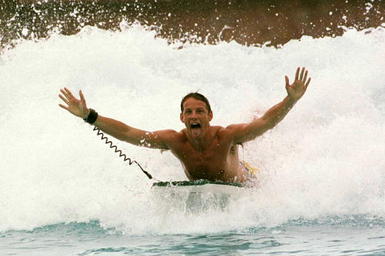 Jenson Button's reputation as a playboy after his arrival in Formula One was definitely over-amped by then-Benetton/Renault team boss Flavio Briatore.
Briatore was not a fan of the Brit, who had a troubled two years with the Benetton squad as a young man barely into his 20s.
Button's much more well-rounded now but is still one heck of a role model. When he won the world title in 2009, he became of the sport's best possible ambassadors.
Aside from the model girlfriend, Monaco home and glamorous lifestyle, Button is charismatic, attractive and knows how to enjoy himself.
He's featured in a variety of magazine shoots and television adverts. Yet there is no "Brand Button," so to speak. He's just a very good racing driver who is making the most of the lifestyle he's earned himself.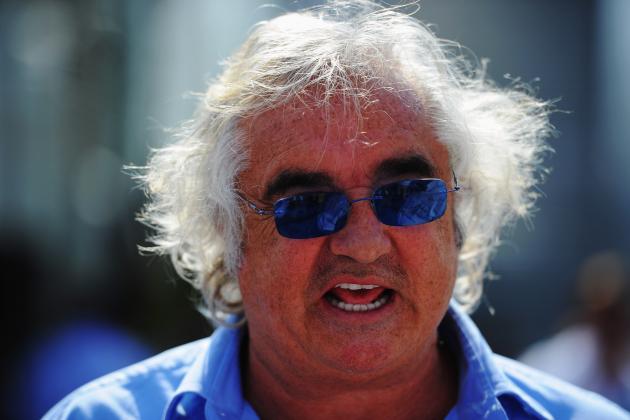 Clive Mason/Getty Images
Ex-Renault F1 boss Briatore was a colourful character
Few people have packed as much into their time in Formula One as Flavio Briatore has.
He was a rogue in his home country of Italy, but, having worked his way into the good books of Luciano Benetton, Briatore was in prime position when the clothing mogul bought the Toleman team it had sponsored previously.
He spent almost 10 years involved at the forefront of the team's activities, in commercial and team management roles, yielding world titles in '94 and '95 with Michael Schumacher.
Having been unceremoniously dumped from the team by Benetton's son towards the end of the '90s, Briatore supplied engines to several teams before being recruited by Renault after they bought out the Benetton team in the early noughties.
As a driver manager and team boss, Briatore has been incredibly influential in recent F1 history, for better or worse. For every world championship-winning driver he finds, there's a scandal there too—getting the sack from Benetton, or (most high profile) the Singapore Crash-gate scandal of 2009.
Heidi Klum and Naomi Campbell are just two of the celebrity names that appear among his dating CV, and at 58 he married a model 30 years his junior.
As this website wrote upon his '09 ban:
Having guided two drivers to four world championships, he is now a very familiar face to us. Soccer tycoon, nightclub owner, and babe-magnet, Flavio Briatore is an improbable character who could have stepped from the pages of a steamy novel.
Clive Mason/Getty Images

He owns his own private jet, dated one of the world's most well-known female singers and got a passport for his dog so he could be trackside with him at all times.
He's a multi-millionaire and is signed to Simon Fuller's XIX agency, usually reserved for the entertainment industry's top dogs.
Lewis Hamilton may claim he does not live a playboy lifestyle, but he's certainly living one of F1's most lavish.
The young lad from Stevenage has done well for himself. He's now a Formula One world champion and globe-trotting superstar as well as being probably one of the fastest drivers the sport's ever seen.
He's also reportedly partied at the Playboy mansion and got cozy with pop star Rihanna. So, all in all, he's hardly living the quiet life.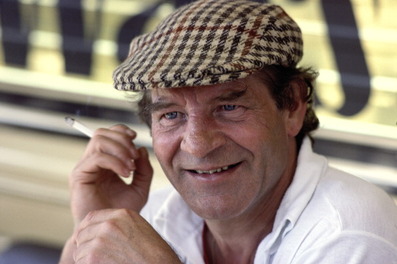 Given that he was a member of the group of drivers making names for themselves during the "Swinging Sixties," it is impressive that Innes Ireland is considered one of the decade's biggest party lovers.
Known for being as prodigious behind the wheel as he was keen on drinking, Ireland sadly is also a driver who never fulfilled his potential.
This was, in all likelihood, down in no small part to the hard drinking. There are a number of stories about his off-track behaviour; how true they are is anyone's guess.
According to then-BRM boss Louis Stanley: "He lived without sense, without an analyst and provoked astonishment and affection from everyone."
Here here.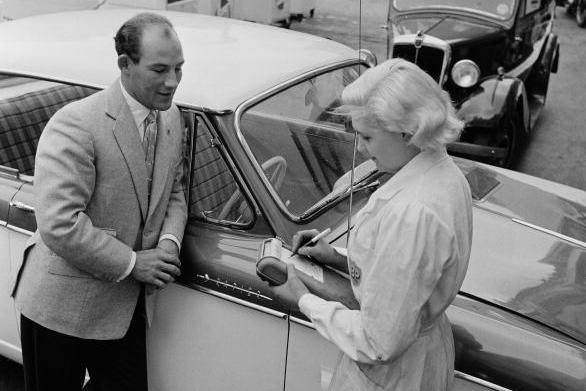 You might assume that, heralding from the late '50s and early '60s, Sir Stirling was a gentleman racer. But far from it.
By his own admission, he lived life to the full as he fast earned a reputation as one of the world's greatest racing drivers.
And the best driver never to win the world championship enjoyed celebrating race wins no less than when he was chasing women.
On the track he was a consummate professional.
His own website states: "Out of hours, he was your original 1950s playboy, ever ready to 'meet the crumpet and have fun,' he recalls. The life of a racing driver then was, he reckons, 'as good a life as anyone could ask for.'"
He's since proven rather outspoken in retirement, not least his comments about homosexuals. As the Daily Mail reported him as saying: "I personally am very grateful to homosexuals because the more of them there are around, the more women are free for me."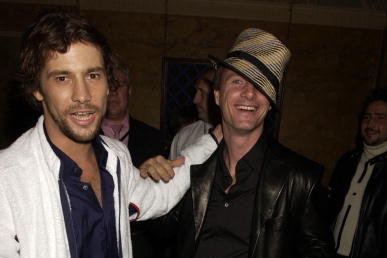 Despite his own statements to the contrary, Eddie Irvine was F1's first real playboy since James Hunt.
He was charistmatic, outspoken, dated models and owned houses in Miami and Milan. He was well known for being a fantastic host of parties.
Signing for Ferrari reined him in somewhat, but nothing really tamed him properly.
He made a fortune in stocks prior to F1, and his shrewd eye for business earned him £21m over three years with Jaguar post-Ferrari.
His retirement led to mixed emotions from the sport. Some say his lifestyle got in the way of his job, others say he was a rare, colourful character than F1 would miss dearly.
He was a good driver, not great. Had he won the '99 title, he'd have joined an exclusive club. But that's no matter to Irvine, who has plenty of clubs he'd be welcome to join.
In fact, he probably owns them.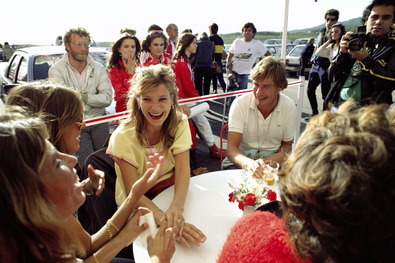 Who else would it be?
James Hunt may not have been Formula One's first womaniser, lover of drink or cigarette connoisseur, but he certainly knew how to do it better than anyone else.
He earned legendary status while racing alongside the likes of Niki Lauda, Emerson Fittipaldi and Jody Scheckter.
He was as charismatic off the track as he was fast on it, a real charmer whose personality, ability and good looks made him a mighty attractive package—and the ladies loved it.
The English public schoolboy-turned-F1 legend, who wore the "Sex. Breakfast of Champions" badge like it was a way of life, not just a humorous overall addition.
He often shunned "black-tie" event etiquette by turning up in a t-shirt and jeans, once even without shoes or socks. An aggressive temperament showed when he was not afraid to get phsyical with people he felt had wronged him.
All this added up to Hunt being F1's definitive playboy. And this guy definitely had the talent to go with it.
Get involved in the comments section below, or join the debate on Twitter by contacting our dedicated F1 account @br_f1 or this writer personally.