A-Rod and MLB's 10 Most Villainized PED Users Ever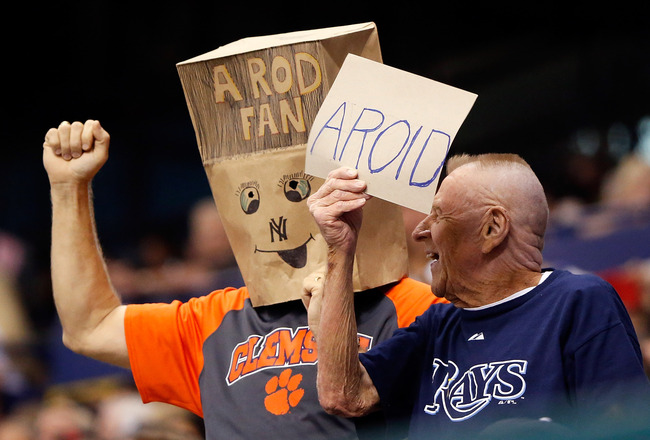 J. Meric/Getty Images
Major League Baseball has taken a no-nonsense approach to performance-enhancing drugs. MLB officials, the sport's fans and even its players now villify the rotten individuals who attempt to cheat their way to on-field success and monetary gain.
Keep in mind, several of the following PED users never actually tested positive for an illegal substance. Some admitted to injecting themselves or cannot disprove overwhelming circumstantial evidence.
Nonetheless, they're all despised by a significant portion of the population because of their actions and intentions.
10. Mark McGwire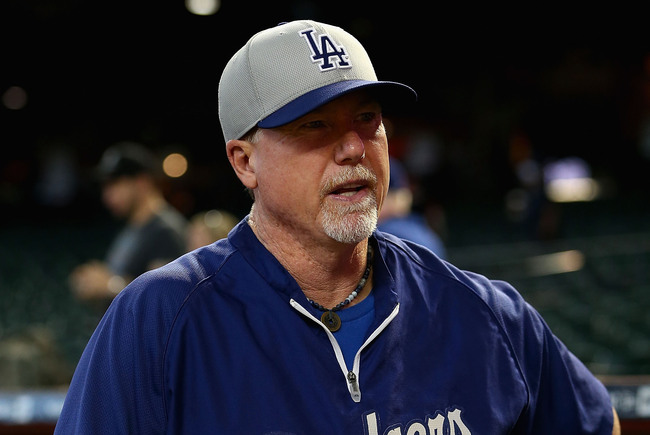 Christian Petersen/Getty Images
Mark McGwire was walking on water when he challenged and surpassed Roger Maris' single-season home run record in 1998, admired even by fans of rival teams.
That was when the baseball world was collectively too naive to figure out that the slugger juiced his way to greatness.
McGwire retired in 2001, then testified at the infamous 2005 congressional hearing about the proliferation of steroids in the sport. Declining to answer questions about his personal habits put him under serious suspicion, and he essentially disappeared from the public eye for the next half-decade.
Finally, in January 2010, McGwire gave the Associated Press a heartfelt apology in which he admitted to enhancing his performance following several major injuries.
However, his motives for come cleaning were obvious: He had been hired as hitting coach of the St. Louis Cardinals earlier that offseason and didn't want to serve as a distraction. That contributed to a perception that McGwire would have stayed silent if not for this employment opportunity.
9. Rafael Palmeiro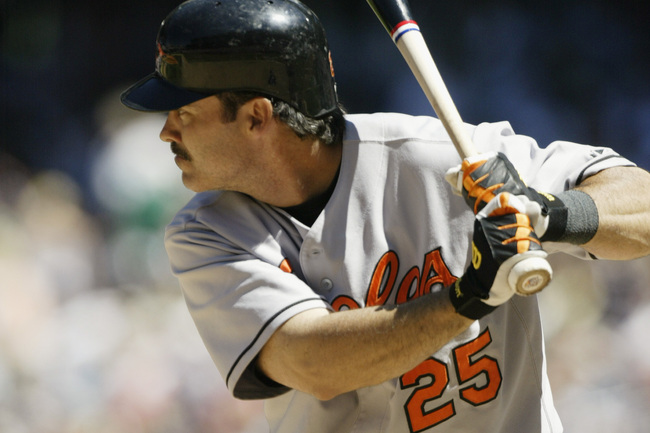 Otto Greule Jr/Getty Images
Just like Mark McGwire, Rafael Palmeiro was subpoenaed to speak under oath in front of the House Government Reform Committee.
He decided on a different tactic, however, adamantly denying any claims that he put foreign substances into his body. Period.
It was more than a little embarrassing when, later that year, Palmeiro became the first star-caliber player suspended under Major League Baseball's new drug policy. He only received a 10-game slap on the wrist, but the flunked drug test and acceptance of punishment irreparably damaged his reputation.
Despite 569 career home runs and 3,000-plus hits, the superstar first baseman has received less than 13 percent BBWAA support on the Hall of Fame ballot (75 percent is necessary for induction). Meanwhile, players with comparable lifetime totals like Reggie Jackson and Frank Robinson sauntered into Cooperstown immediately when eligible.
8. Melky Cabrera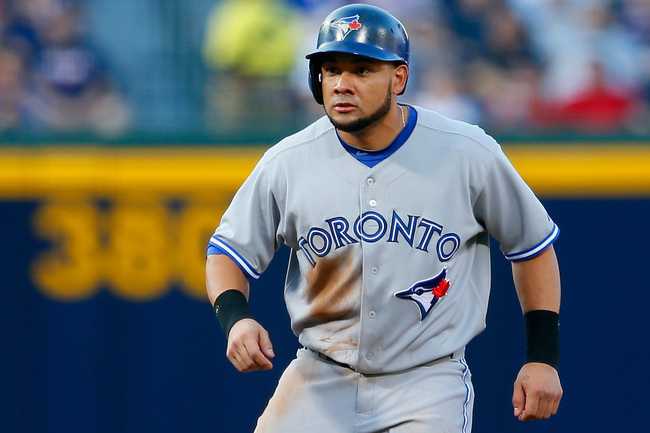 Kevin C. Cox/Getty Images
While many PED users made poor decisions to expedite their recoveries from injury, Melky Cabrera's doping was clearly motivated by greed.
He tested positive for illegal substances amid a dominant contract year in which he posted an elite .906 OPS through 113 games. If the system hadn't caught him, the Dominican outfielder was poised to receive a long-term contract in the high eight figures.
Cabrera altered the course of baseball history during the four-plus months he played in 2012. He carried the San Francisco Giants atop the NL West standings, and his heroics during the July All-Star Game ensured that the National League would get home-field advantage in the World Series.
7. Sammy Sosa
Jonathan Daniel/Getty Images
Granted, it was an unorthodox approach, but in 2002, Rick Reilly of Sports Illustrated made a reasonable suggestion to Sammy Sosa about proving his purity. The league hadn't yet decided to test players for performance-enhancing drugs, so Reilly insisted that Sosa get ahead of his peers and participate in an independent blood or urine test.
Slammin' Sammy didn't owe Reilly anything, of course. He could've calmly declined the proposition for various reasons, or certainly not comment.
Instead, 'roid rage got the better of him. Sosa showered the acclaimed columnist with profanity and "You're not my father!" assertions.
The longtime face of the Chicago Cubs eclipsed Roger Maris' record three separate times, further reducing value of a number that used to carry so much prestige.
6. Manny Ramirez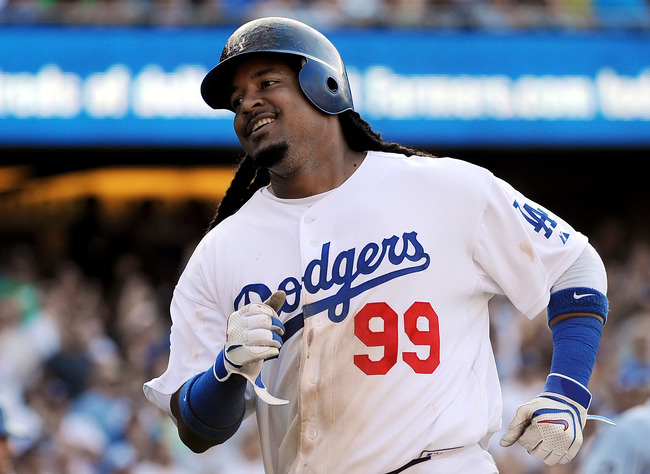 Lisa Blumenfeld/Getty Images
Manny Ramirez turned out to be one heck of a rental player for the Los Angeles Dodgers in 2008, batting .396/.489/.743 during the season's final couple months to elevate the team into October.
Those turned out to be fraudulent stats. The Dodgers didn't know that at the time, of course, and despite his age (Ramirez would turn 37 in May 2009), they re-signed him for two years and $45 million.
The perennial All-Star had already been villainized by many for his lazy attitude and peculiar conduct on the field. For example, broadcaster Tim McCarver described Ramirez's final days with the Boston Red Sox as "despicable" in an interview with the New York Daily News.
Testing positive for a female fertility drug early in the 2009 campaign gave us something tangible to blame him for. Ramirez evidently didn't learn his lesson, violating the drug agreement again in 2011 with the Tampa Bay Rays and abruptly retiring.
Perhaps he spent his prime years with a chemical edge too. The New York Times reported that his name appeared on a 2003 list of players caught with illegal substances.
5. Roger Clemens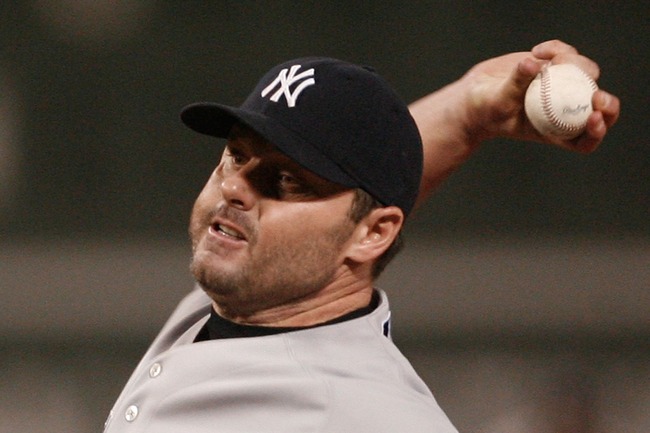 Jim Rogash/Getty Images
Thanks to expensive and reputable legal assistance, Roger Clemens avoided any sort of formal punishment for the injections he allegedly received while with the New York Yankees (if not several other franchises too).
The writers haven't bought into the idea of his innocence, however. They largely neglected Clemens' seven Cy Young Awards and numerous other feats when giving him only 37.6 percent support in Hall of Fame voting last winter.
In fighting to cover his behind, Clemens has thrown others under the bus, including former teammate Andy Pettitte. The veteran left-hander, who admittedly experimented with HGH, said that Clemens had confidential conversations with him detailing his illegal drug use.
Meanwhile, according to Clemens, Pettitte "misremembers" what was said between them.
Although he'll probably never spend a day of his life behind bars, the Rocket is forever guilty in the court of public opinion.
4. Jose Canseco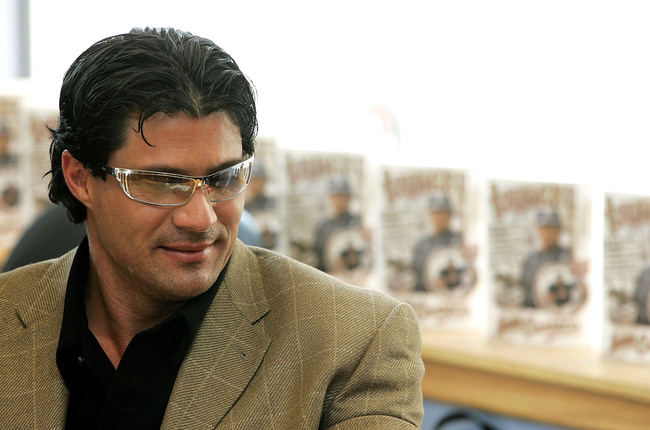 Tim Boyle/Getty Images
A vast majority of the baseball-loving population wants steroids out of the sport, so you would think Jose Canseco's tell-all book would actually endear him to fans and MLB officials, right?
That's not what happened. Although many of Canseco's claims pertaining to individual players turned out to be accurate, his commentary in between reeks of arrogance and self-promotion.
In this excerpt, for example, via NBC, he claims to have "single-handedly changed the game of baseball by introducing them into the game," dubbing himself "the godfather of steroids."
Since the national fascination with Juiced faded, Canseco has gone to desperate lengths to keep himself relevant.
He certainly has the right to bounce around from one independent team to another—regardless of his age—if he genuinely enjoys competition. It's quite another story, however, when he's turning himself into a professional fighter or awkwardly bringing his private legal problems to social media.
Then in 2010, Canseco sat down with ESPN.com's Mike Fish and completely backtracked about the impact of performance-enhancing drugs:
These kids don't need steroids to become players. We overemphasize the steroids and not the athletic ability and skills of these people. We're taking away the hard work the athlete puts in and saying he became great just because of steroids.
He proceeds to call out his twin brother for failing in pro baseball despite his cheating attempts, and he rambles about his post-retirement life difficulties, as if he expects us to sympathize with his situation.
Too little, too late.
3. Ryan Braun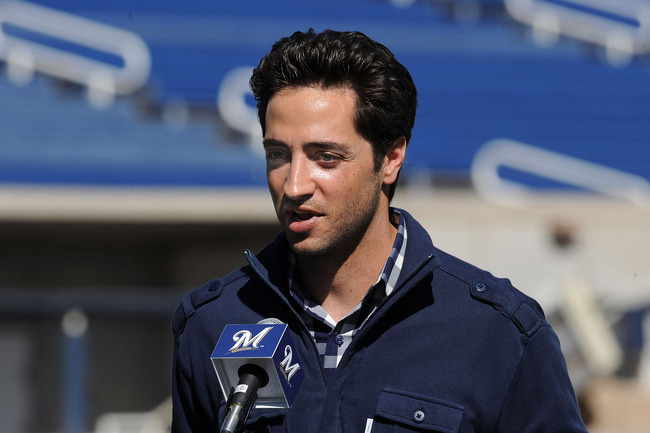 Norm Hall/Getty Images
Ryan Braun juiced his way to National League MVP honors in 2011, and he squirmed his way off the hook even though his use was obvious.
The outfielder argued that his urine sample must have been "tampered with" during the two days it spent in the home of tester Dino Laurenzi Jr. An arbitration panel couldn't rule out that possibility and overturned Braun's pending 50-game suspension.
Braun attacked his legal opposition just as ruthlessly as Roger Clemens. Forcing Laurenzi Jr. out of a job, only to reluctantly admit that he cheated and accept a 65-game ban for ties to Biogenesis, earns him higher placement on this list.
He went all in to keep his reputation intact—lying to fans and even close friends—and ultimately struck out.
2. Alex Rodriguez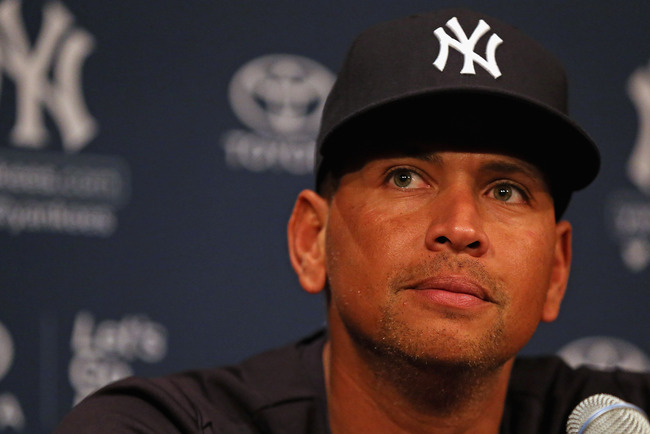 Jonathan Daniel/Getty Images
Alex Rodriguez is the flavor of the month, far and away the vilest PED user taking the field regularly as we progress toward the end of the 2013 regular season. Thanks to the clout of the MLB Players' Association, he's still active while appealing a 211-game suspension, the most substantial non-lifetime punishment in league history.
A-Rod himself admitted to abusing steroids from 2001-2003, then pleaded with us to "judge me from this day forward."
So much for that declaration to change. All indications are that the same "tremendous amount of pressure" that led him down the wrong path with the Texas Rangers also persuaded him to purchase illegal substances from Biogenesis in recent years.
Fans generally detest Rodriguez, and according to Bob Wolfley of the Milwuakee Journal Sentinel, so do his peers.
1. Barry Bonds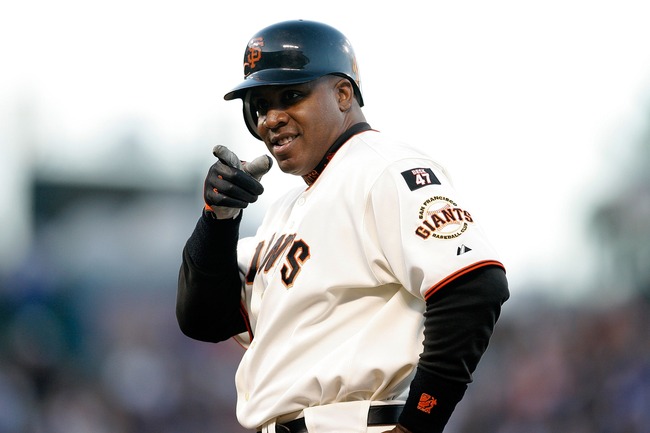 Greg Trott/Getty Images
This nauseating excerpt from Game of Shadows sums up precisely who Barry Bonds used to be.
A dozen years into his major league career, he was already on a Hall of Fame track, consistently ranking as one of the sport's most productive, all-around players. However, Bonds couldn't bear being overshadowed by Mark McGwire, Sammy Sosa and their superior power numbers.
In his late 30s, he enjoyed some of the best individual seasons ever. Changes in his physique were clearly unnatural, but the league couldn't point to any flunked drug tests, and there wasn't any punishment in place for steroid users at the time, anyway.
As McGwire retired and Sosa declined, Bonds closed in on Hank Aaron's record of 755 home runs. He slugged 28 bombs in 2007 to become the all-time king and reached free agency as a 43-year-old with a vocal desire to continue his career.
However, nobody touched him. Bonds was remarkably arrogant, selfish and antisocial. Signing him would mean inviting a media circus to chronicle every second of it.
Anybody to ever come into contact with him could vouch for this cancerous perception.
Keep Reading