Power Ranking Stars of F1 by Their Worst Hair Days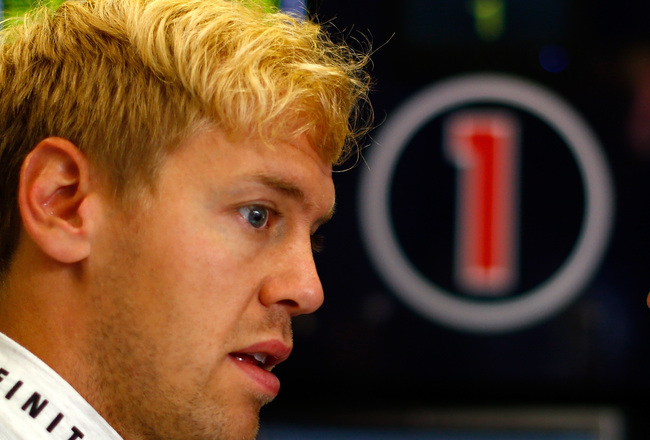 Vladimir Rys/Getty Images
Sebastian Vettel appears to have it all.
The youngest triple world champion in history, the best car on the grid and the championship lead going into the second half of the 2013 season.
So what do you get the man who has everything?
Well, apparently some hair dye, because the German has returned to the public eye at this week's Belgian Grand Prix with a blonder than blond new hair colour.
It's certainly been a talking point in the paddock:
But—in the context of bold hair statements in Formula 1—it's not the worst. No, it's not even close...
10. Jackie Stewart's Straggly 1970s Look
When triple world champion Jackie Stewart wasn't busy winning Grands Prix, he'd spend his free time not getting his hair cut, and occasionally taking the family out for a ride on toy race cars.
In a nutshell: A product of his time.
In his defence: It was the 1970s.
9. Bernie Ecclestone 2013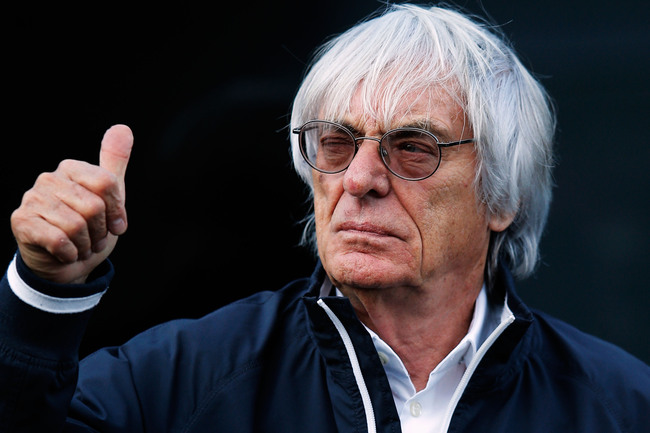 Dean Mouhtaropoulos/Getty Images
Billionaire Formula 1 supremo has been far too busy building a sporting empire to worry about a new hairstyle. Now in his 80s, is he seriously going to consider an extended visit to Toni and Guy?
In a nutshell: Hasn't changed his look since 1975, probably longer.
In his defence: Who's going to tell Bernie Ecclestone he's wrong?
8. Lewis Hamilton with an Afro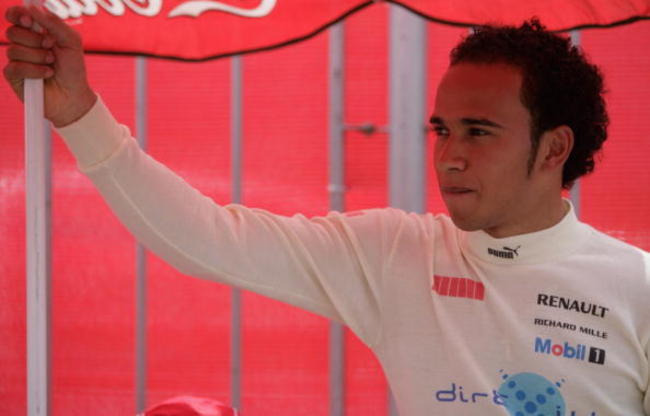 Getty

Lewis Hamilton has been clean-cut and short-haired ever since he burst on to the scene, but a quick skim through his GP2 days suggest that he wasn't always quite so stylish.
In a nutshell: Voluminous.
In his defence: It has not seen the light of day since his F1 arrival, despite even a campaign forming for him to regrow it.
7. Alain Prost with the Full Perm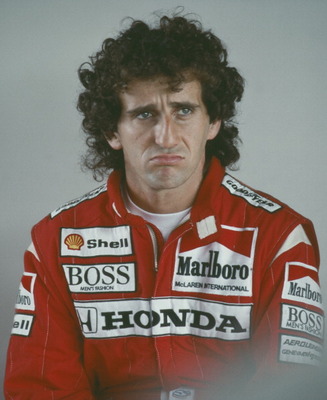 Alain Prost won four world titles and is one of the sport's most decorated stars. In some ways history now remembers him more as the arch-rival of Ayrton Senna, and even if their hair wasn't the cause of that, it certainly didn't help.
In a nutshell: The Frenchman's head is approximately 50% face, 50% perm.
In his defence: He doesn't look happy about it.
6. Blond Jacques Villeneuve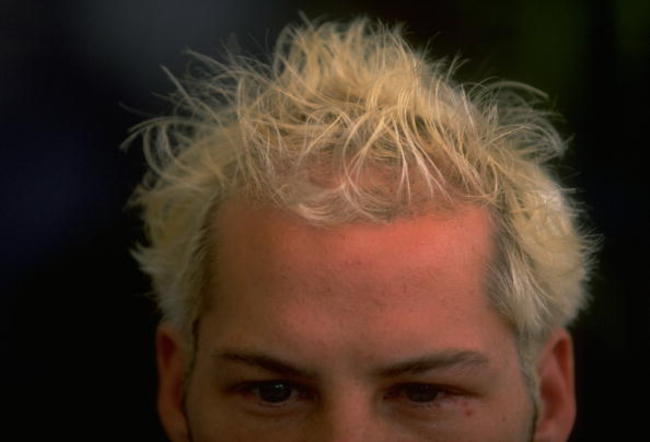 Getty

Jacques Villeneuve, the 1997 world champion, was losing his hair by the latter days of his Formula 1 career. He made sure that before he had to start shaving it down, he got as creative as he could with it. Remarkably, this is not his only appearance in the list.
In a nutshell: And you thought that Seb Vettel had gone blond...
In his defence: Peroxide can be very tricky to apply in the correct volumes.
5. Brendon Hartley, Surfer Chic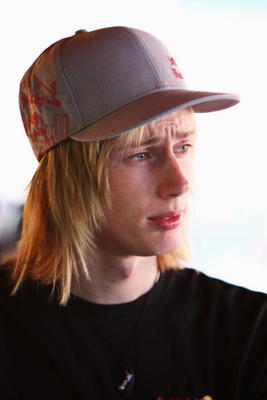 Getty
Test driver Brendon Hartley of New Zealand sported a remarkable fusion of styles. His hair made him look like he'd wandered off after surfing on a beach somewhere on the hand—then again he might easily have stayed at home playing video games. Whatever the intention, the end result was quite something.
In a nutshell: This hair is too big for a nutshell.
In his defence: By never driving in a GP, we were spared seeing what it looked like after two hours under the helmet. Also, a (we believe) natural blond.
4. Heinz-Harald Frentzen and the Mullet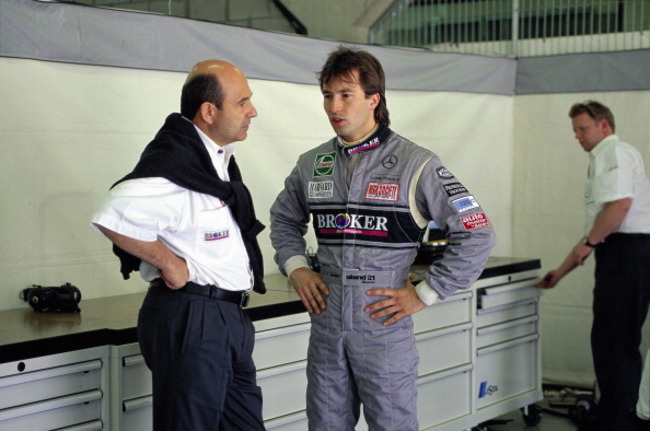 Getty

Heinz-Harald Frentzen was a Grand Prix fixture for the 1990s, winning three GPs and ending up at Williams. Those achievements are not easily forgotten—and nor is his short top, long flourish look from the start of the decade.
In a nutshell: The Formula 1 mullet par excellence.
In his defence: Not the worst mullet in all of sports.
3. Purple-Haired Jacques Villeneuve
Getty

He's back, and this time it's with a colour that hair has never traditionally gone before. It didn't make him any faster, though—this picture was taken just before the 1998 British Grand Prix, in which he finished 7th and out of the points.
In a nutshell: Purple.
In his defence: Erm...
2. Jarno Trulli: Italian Stallion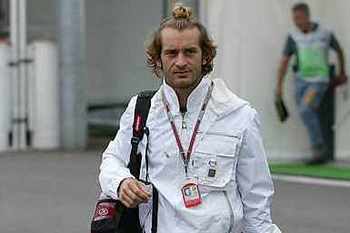 F1Total.com
Jarno Trulli may not have been the most successful driver in the sport's history, but he was an enduring and popular presence, with 256 Grands Prix for six different teams to his name. And while he changed his look many a time, this was perhaps the most memorable.
In a nutshell: Fusing two less-than-excellent F1 looks—the long hair and the ponytail.
In his defence: Italian.
1. Damon Hill Lets It Grow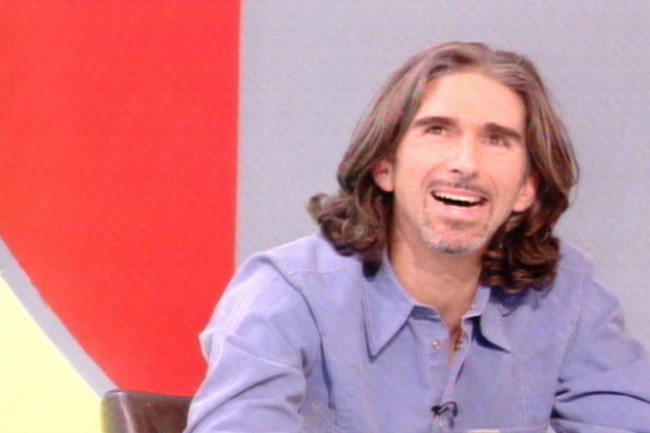 Image - http://tjbellingham.freeservers.com/

It's hard to put your finger on why this one is quite so awful. Perhaps it's because Damon's normally such a clean-cut kind of guy? Perhaps it's the combination of the hair with the goatee? Perhaps it's the fact that it's reached the point where it's started to curl? Whatever it is, it puts Hill on top of this list.
In a nutshell: Less F1, more Marti Pellow, lead singer of Wet Wet Wet.
In his defence: Was quite good on a guitar.
Keep Reading