Manchester United Boss David Moyes Wrong to Question Premier League Fixture List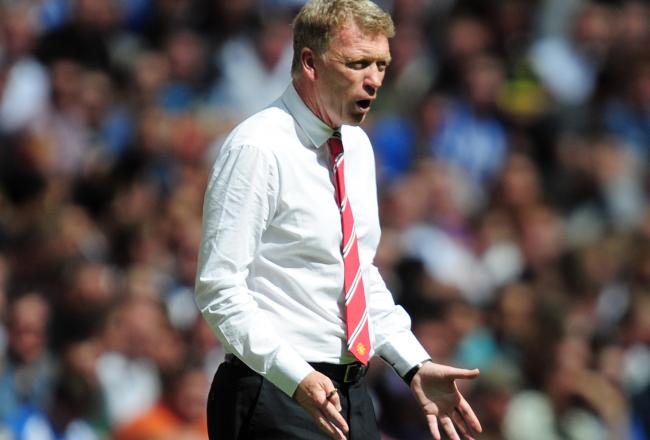 Jamie McDonald/Getty Images
David Moyes has endured a somewhat difficult start to his life as Manchester United manager, with the Scottish manager so far unable to land any of his prime transfer targets, and his team suffering a number of unexpected defeats in preseason.
While neither of these troubles are exactly season-disrupting, given he has inherited a title-winning side and preseason results ultimately count for little, he would have hoped for a smoother transition into his new role, filled as it is with pressure and expectancy.
What he wouldn't have wanted, then, was a doubly difficult start to the Premier League season, whereby his ability to guide his new club to beating big rivals would be severely tested.
As per his comments to talkSPORT though, as reported by Ian Cruise, that's exactly what the new season's fixture list has given him, and Moyes is none too happy about it:
I find it hard to believe that's the way the balls came out of the bag, that's for sure. I think it's the hardest start Manchester United have had for 20 years and I hope it's not because Man United won the league quite comfortably last season that the fixtures have been made much more difficult. It is certainly something I would question.
United start the season with an away trip to last season's ninth-place team Swansea City, before they take on Chelsea at home and Liverpool and Manchester City, both away, before the end of September.
While they are undoubtedly tough games against big rivals, United won both corresponding fixtures at Anfield and the Etihad Stadium last season and also won 16 of their 19 home league matches, so does Moyes really have a case to plead?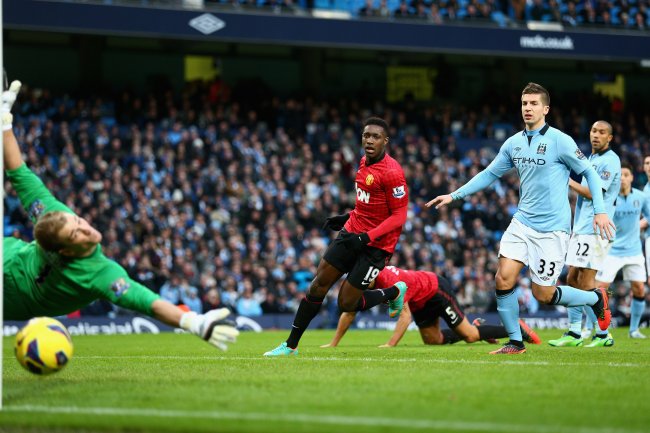 Clive Mason/Getty Images
Of course, the expected official response was a short, blunt, 'no' from the Premier League, with Sky Sports reporting a statement saying:
David [Moyes] has put those concerns to us. We have absolutely assured him the process is random and above board. He has accepted those assurances.
Moyes is, in part, in a lose-lose situation this year. If he does well, it will be Alex Ferguson's team—especially if the new boss fails to convince any new signings to join—while if he struggles, he'll be failing to live up to expectations.
On the other hand, he knows that despite a tough start on paper, each team plays everybody else twice and the fixtures pan out the same over the course of the season.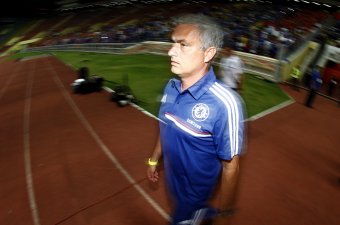 Stanley Chou/Getty Images
Getting underway against rivals isn't optimal, perhaps, but if he can inspire his team to hit the ground running then he has a chance of pulling away from potential title challengers even before the season reaches its third month of action.
What are the chances of Moyes complaining about the fixture list in October if United are already six points clear of Chelsea and Manchester City?
Probably not that high.
This time last year, as Moyes was preparing his then-Everton team for his final campaign in charge, neighbouring rivals Liverpool were handed a fixture list which saw them play reigning champions Manchester City, top-four regulars Arsenal and league runners-up Manchester United before the end of September.
They also faced Moyes' own Everton in October.
Was he speaking up on the Reds' behalf then? Were there dissenting words from Moyes to suggest a fix was in place, hindering new manager Brendan Rodgers' plans to get Liverpool back up the table? Of course not. There was never a suggestion of it, and it would have been ludicrous to have thought there might have been.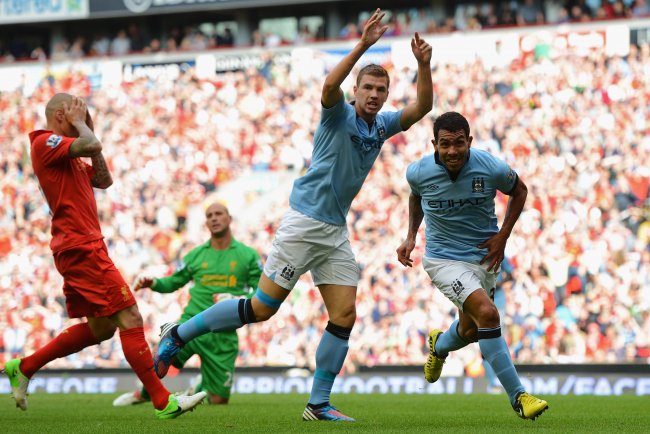 Michael Regan/Getty Images
What Moyes was trying to achieve with his comments about the fixture list is unclear. Was it a pre-emptive strike to protect himself in case of early defeats, or to warn his players about the perils of not starting the season at full capacity?
Who knows.
Jose Mourinho isn't exactly regarded as the shy and retiring type, but he hasn't had any complaints to make about a start which sees Chelsea play against United, Bayern Munich, Everton and Tottenham in the first six weeks of the season.
Are the Premier League fixtures random? Supposedly, but that's not to say that certain factors aren't taken into account in the fixture algorithm when it suits the organisers, the sponsors or travel arrangements.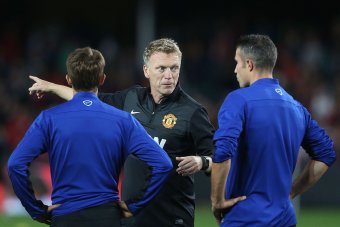 Mark Metcalfe/Getty Images
But does that give Moyes the leeway to suggest that the beginning of the 2013-14 season has been fixed to make it more difficult for Manchester United?
Absolutely not.
His new job this year comes with a bigger squad to manage more tough games, more funds to invest in the team as appropriate and a better level of ability in his players to achieve his set objectives. That's part of what a bigger job is all about, and Moyes needs to quickly start to deal with it.
And forget about the Manchester derby, he needs to get to grips with it before playing an impressive-looking Swansea City on August 17.
This article is
What is the duplicate article?
Why is this article offensive?
Where is this article plagiarized from?
Why is this article poorly edited?

Manchester United: Like this team?