WBC and The Ring flyweight champion Akira Yaegashi (18-3) successfully defended his titles against Oscar Blanquet (32-6-1) via unanimous decision on Monday night in Tokyo, Japan.
Boxing insider Ryan Songalia broke down the fight:
And that's the bell. Akira Yaegashi will now move to 18-3 (9KOs)

— Ryan Songalia (@ryansongalia) August 12, 2013
Akira Yaegashi's hands-down, free-swinging style will get him knocked into Tuesday some day. Just not today #boxing

— Ryan Songalia (@ryansongalia) August 12, 2013
Yaegashi passed the biggest test of his career against Blanquet.
While he was unable to stop the fight early with a knockout, the raw speed and precision of the Japanese star proves he will continue to be a serious force in the division.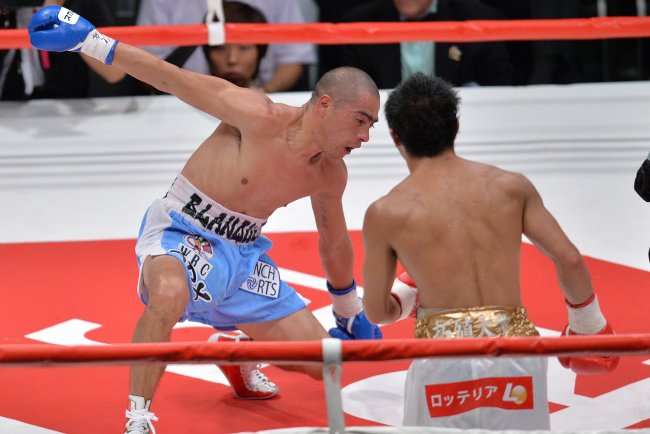 Atsushi Tomura/Getty Images
This was the third straight victory for the champion after losing his minimumweight titles to Kazuto Ioka in 2012. The change has been great for Yaegashi after making the jump up in weight class, as he has found his stride at flyweight.
While this was a huge win for Yaegashi, it is equally devastating to Blanquet.
The Mexican star was coming off a controversial split-decision loss to Wilbert Uicab and needed this victory. With another defeat—three in his last six fights—the end of his reign as a title contender will be over unless he can reshape his fighting style.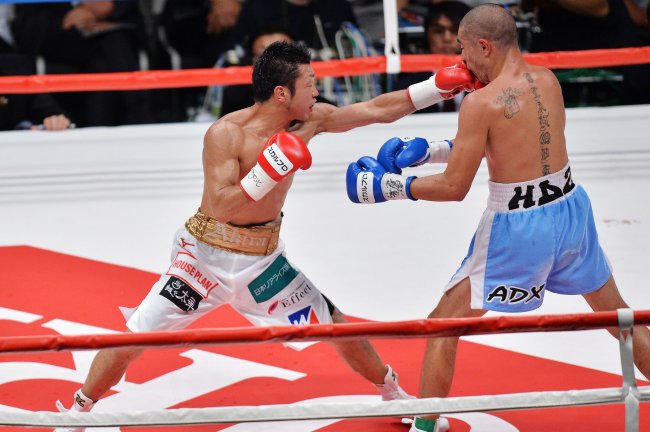 Atsushi Tomura/Getty Images
As for who's next for Yaegashi, the answer must be Mexican superstar Juan Francisco Estrada.
The WBA and WBO flyweight champion is one of the most decorated fighters in the world, and a battle between Yaegashi and Estrada is exactly what both the former and the division need to make their mark on the sport.
Each fighter is looking for the definitive win that launches them into the upper echelon of boxing. With fans across the world investing in a champion versus champion bout of this magnitude, the Yaegashi vs. Estrada fight must come to fruition.