Creating the Best Ever Real Madrid XI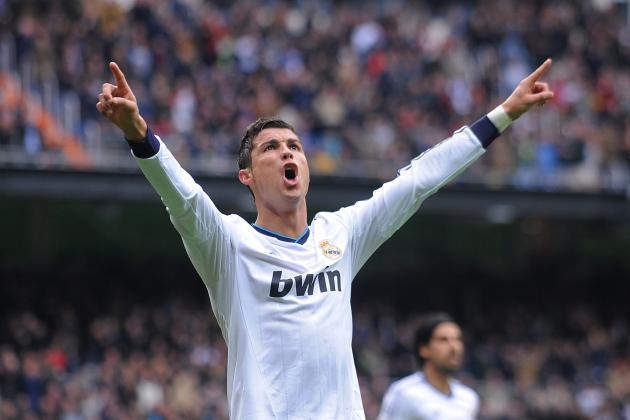 Denis Doyle/Getty Images

Real Madrid are, without doubt, one of the biggest clubs in football.
Ever since their establishment in 1902 as the Madrid Football Club, Los Blancos have been a power to behold in world football—winning 32 La Liga titles, 18 Copa del Rey titles, 12 European titles (nine Champions League, two UEFA Cups, one UEFA Super Cup) and three Intercontinental Cups. And it's little surprise that throughout those years, there have been plenty of legends in world football who have made their names as Real Madrid players.
From Santiago Bernabeu Yeste in 1911 to Cristiano Ronaldo today, Real Madrid have had a number of world-class players. But who have been the greatest of them all?
Read on as we create the best ever Real Madrid starting XI.
Begin Slideshow

»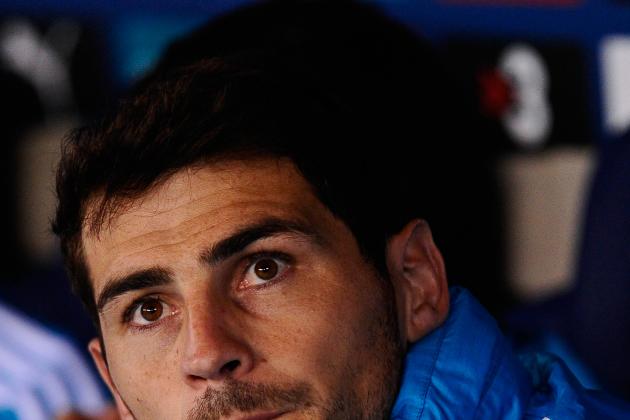 David Ramos/Getty Images

Iker Casillas might have had a tumultuous final season under then-manager Jose Mourinho, but there is little doubting his selection as one of the greatest Real Madrid players of all time.
The man they call "Saint Iker" has been a stalwart at the back for several decades of football now, and he has been fundamental to the successes of Los Blancos as a result. His leadership and captaincy have been vital in allowing Madrid to thrive in the post-Raul era with the Spanish powerhouse winning five league titles and two European Cups in the time that Casillas has been in goal.
Under Carlo Ancelotti, it's hard to see Casillas not winning back his starting position, which will no doubt be a huge mental boost for both the shot-stopper and Madrid as a whole.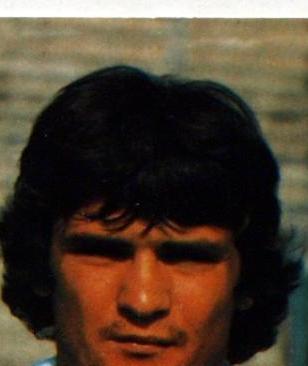 Photo via www.todocoleccion.net
Jose Antonio Camacho might not have offered the same attacking threat that other left defenders might have provided in world football, but there is little doubting his claim to be one of the best. He occasionally roamed down the left flank looking for attacking work, but his primary responsibilities were defensive ones, and with a strong tackling technique, Camacho executed them perfectly.
In his 15 years at Madrid, Camacho won a staggering nine La Liga titles and played over 550 games for the club. Which—regardless of what the likes of Roberto Carlos might have offered—make him the deserved entry at left-back in Madrid's greatest ever starting XI.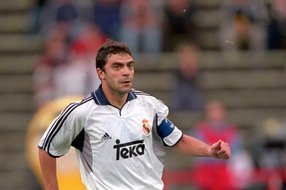 To play 18 seasons with Real Madrid, you've got to be a pretty good player—and Sanchis was just that.
A product of the club's youth system, Sanchis was a prolific defender and inspirational leader from the back—letting his football do the talking. He was a fantastic mentor for the younger players and achieved remarkable success with Los Blancos throughout his impressive career.
Sanchis was not only part of an incredible five straight titles from 1985 to 1990, but he also won the league three more times (eight in total) as well as four European Cups.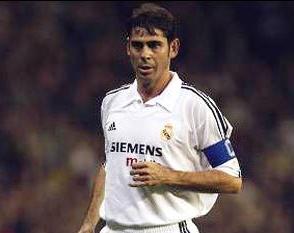 Photo via www.nastytackle.com
Fernando Hierro is one of the best attacking central defenders of all time, with his incredible ability to get forward and score goals making him one of the most difficult players to play against. His strong leadership at the back saw him play as Los Blancos' CB for most of his 601 games at the club, but his attacking skills meant that he was often pushed forward into a more DCM role—with great success.
Hierro scored over 125 goals for the club and won three European Cups as well as five La Liga titles. He has become an icon at the Bernabeu, with his passion and functional technique an example that many young players in world football would do well to emulate.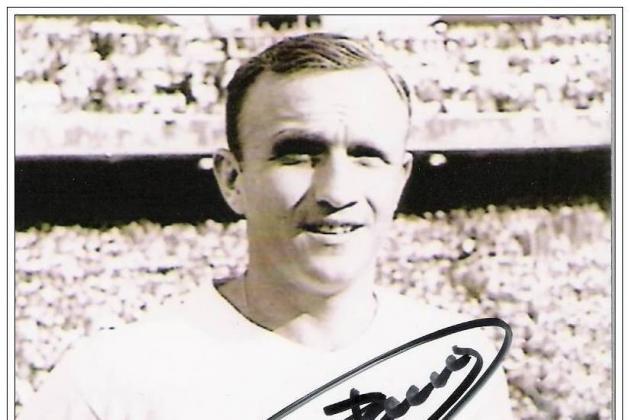 Photo via collections.delcampe.net
Jose Santamaria certainly wasn't the attacking force of Fernando Hierro, but that doesn't make him any less of a world-class defender. Played as a central defender from time to time, Santamaria was a physically strong and complete defender who rarely allowed opposing players to get past—something that was truly remarkable given that Madrid often played with a 3-2-5 formation throughout the 1950s.
Madrid's golden era was known for their attack, but it was their defense that made it possible—led on many occasions by the inspirational wall known as Santamaria.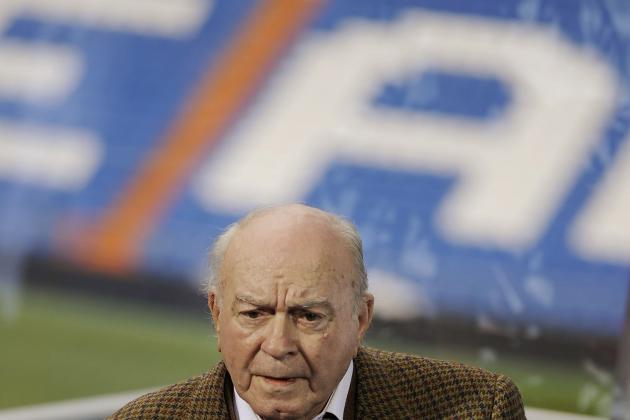 Denis Doyle/Getty Images

Alfredo Di Stefano's name is synonymous with Real Madrid and their successful legacy.
Played as a more attacking midfielder than what this formation suggests, the "Godfather" of Real Madrid was unstoppable in creating attacks (and often finishing them as well) throughout Madrid's golden era, with his success leading many to herald him as one of the greatest players of all time.
In his incredible career, Di Stefano saw Madrid win eight domestic league titles and five European titles—scoring in every final. Personally, he also won the Ballon d'Or twice.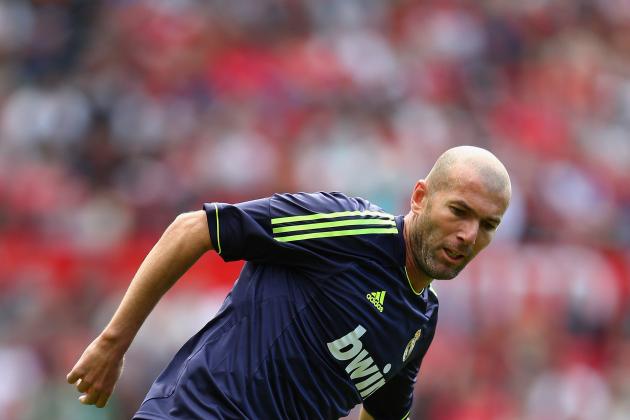 Clive Mason/Getty Images

Scorer of this incredible volley, Zinedine Zidane is another midfielder whose presence was integral to Real Madrid's success both on and off the pitch at the time.
The French international was a technically beautiful player to watch and was phenomenal at creating attacks from seemingly nothing situations. Zidane only scored 49 goals in his 227 appearances for Los Blancos, and he didn't have the rich history of success that many of the players in this list did, but his presence on this list is simply non-negotiable given his exceptional playmaking ability.
Zidane arrived at the Bernabeu as the highest paid player in the world, and yet he managed to leave the club with an even greater reputation than when he arrived.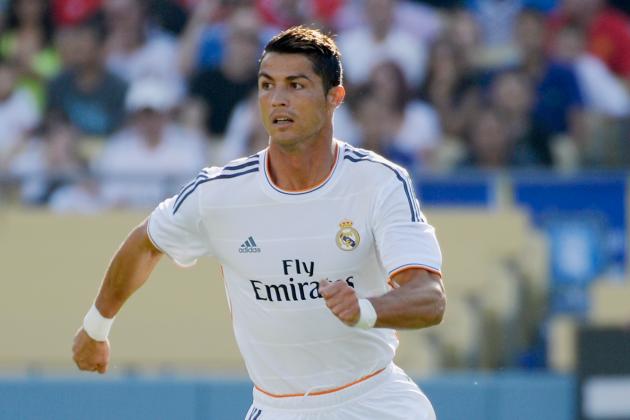 Kevork Djansezian/Getty Images

Cristiano Ronaldo might still be relatively young in his time at Real Madrid, but there is simply no way that he can be left off this list. The Portuguese international is central to whatever attack Los Blancos create at the moment, with his rich goal-scoring pedigree (146 goals in 135 appearances) leading to the Spanish heavyweights maintaining their reputation as one of the greatest clubs in world football today.
Ronaldo continues to defy statistics and has become an icon at the Bernabeu as a result of his remarkable achievements—something that will never get the true recognition that he deserves.
Few players can attest to being ranked as one of the top three players in the world for five consecutive seasons; Ronaldo (along with a small Argentinian forward) is one of them.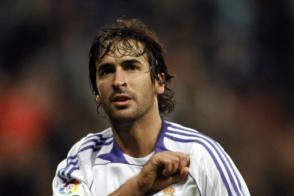 Photo via www.fm-base.co.uk/
Some may want to see Ronaldo make an appearance in Real Madrid's greatest XI, but the reality is that the Brazilian international is still of secondary importance and significance to that of Raul Gonzalez.
Winning nearly every award imaginable, Raul broke Madrid records set by the legendary Di Stefano and Co. and was the father of Florentino Perez's Madrid revolution in the early 2000s. He breathed life into the Santiago Bernabeu once more, and in scoring over 300 goals for the club, helped Los Blancos to six separate league titles and three European trophies as well.
It was little surprise that in his time at Madrid, Raul was named La Liga's best player on five occasions.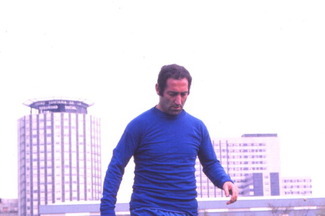 Our attacking team just gets better with the addition of Francisco Gento on the right-wing—a man whose 18 seasons with Los Blancos yielded an incredible amount of success for the Spanish club.
Gento was an integral part of one of the most spectacular attacking sides in history, with his speed down the wing and excellent dribbling skills making him almost impossible to defend against one-on-one. He provided leadership and stability as well and continued to make his mark in the goal-scoring column as he chalked up over 600 appearances in the all-white strip.
In his 18 years at Madrid, Gento won—and started—in all of Madrid's six European Cup victories from 1956 to 1966 and also won a staggering 12 La Liga titles.
Few players will ever have the type of success that Gento did, let alone at Real Madrid.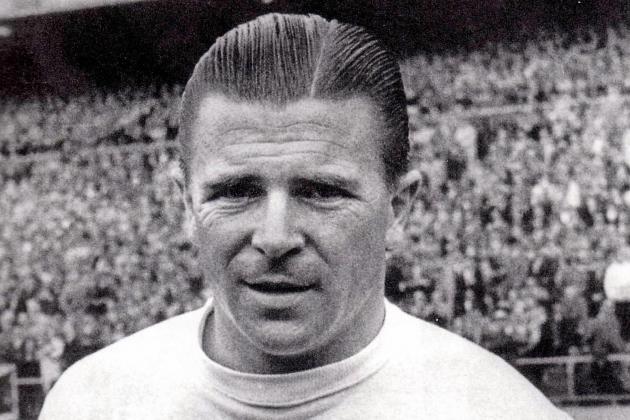 Photo via views.betfair.com
Topping out our attack is none other than Ferenc Puskas, who is a legend both at Real Madrid and abroad.
Puskas achieved legendary status at the club as he formed a deadly combination with Alfredo Di Stefano—famously scoring a hat-trick on his debut to make himself a favorite at the Santiago Bernabeu. He would only go on to play a few seasons at Madrid—just 262 appearances in total—but in that short amount of time, the striker still managed to net an incredible 242 goals.
Puskas still holds several goal-scoring records today in both Spanish and European football alike, with his name now given to the award provided to the most "beautiful" goal of the year. Which, watching old footage of the star striker, seems a more than fitting award name indeed.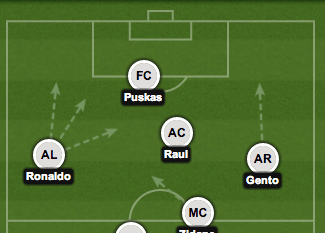 Obviously, there's going to be a number of players whom many would want on this list—all of whom most likely deserve a place in the starting XI. However, there simply isn't room.
The substitutes bench would obviously be filled with several high-profile names in defense, midfield and attack—many of which are simply inseparable. As a result, I've just listed some of the more notable omissions from this Real Madrid All-Time XI, though there are still many high-profile names missing.
— DEFENSE: Manuel Sanches, Antonio Camacho, Roberto Carlos, Fernando Redondo

— MIDFIELD: Michel, Giti, Jose Zarraga, Vicente Del Bosque

— ATTACK: Hugo Sanchez, Butragueno, Ronaldo, Santillana, Santiago Bernabeu
Agree? Disagree? Who would be in your all-time starting XI?
Hit me up on Twitter for more sports goodness: Follow @dantalintyre