Roster Projections, Predictions for 2014 Sochi Winter Olympic Hockey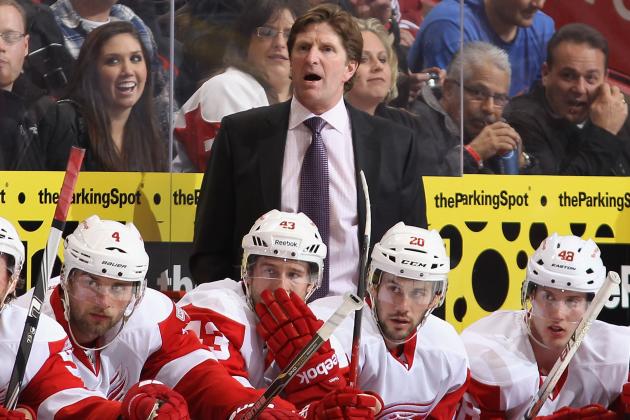 Christian Petersen/Getty Images
Mike Babcock was once again given the task of coaching Team Canada in the 2014 Sochi Winter Olympics.
Last week, several nations announced their invitations to their various hockey camps for the 2014 Sochi Winter Olympics.
Since then, odds came out for each showing host Russia as the team the highest number of fans want to bet on. (Remember, odds are based on getting an even number of bets on both sides, not their prediction.)
Bovada opened with them paying out 11:5. Canada was next at 9:4, then Sweden at 4:1 and the United States at 6:1. That would make the Team USA the one that does best without a medal.
In reality, it shows how people are predictable. Gamblers often try to ride the team that is hot, and casual fans get swayed by mere buzz.
A more measured examination of the teams shows not just the eight expected to be the last standing, but the order of their finish. The final line and pair combinations are also projected for the teams playing past the first game of that round.
Begin Slideshow

»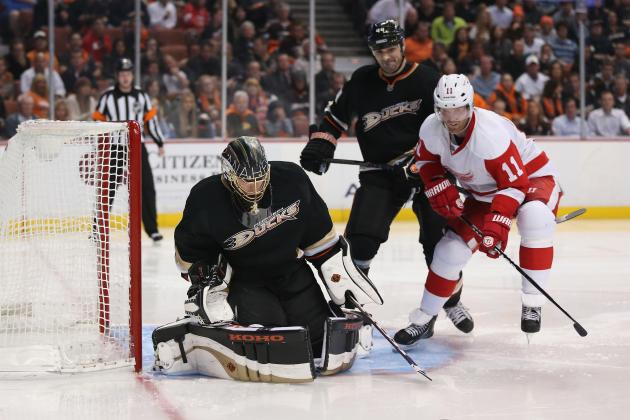 Jeff Gross/Getty Images

Team Switzerland will play a strong enough defensive game to squeak into the medal round. If they are going to win even a game in the medal round, it will need to be on the strength of their netminding, with a world's top-20 goalie (when healthy) in Jonas Hiller and former NHL backstop Martin Gerber.
They also have a passable blue line anchored by Mark Streit, possibly still a top-two defenseman with experience and leadership. Their are four other NHL players in the unit, including two that belong on an NHL second pair.
Their problem is only having four NHL forwards, three of whom would not play every day for deep teams. Only one can handle a scoring-line role, and that does not create enough of a danger on special teams to get those key underdog goals.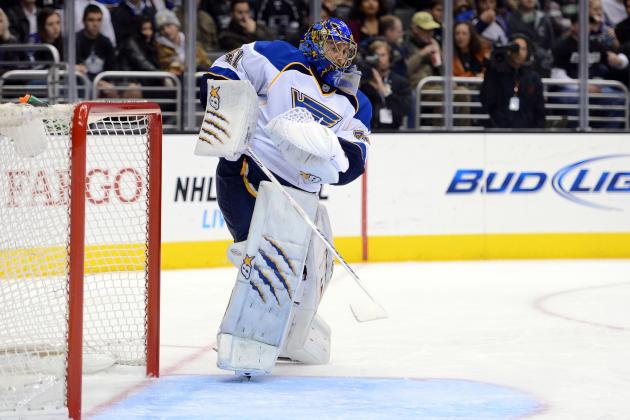 Harry How/Getty Images

Slovakia had its best finish in 2010, pushing Finland in the bronze medal game. They should also contend for a medal in 2014.
Jaroslav Halak is a bona fide NHL starting goalie and is backed up by some capable talent. But they are aging and their skating talent is insufficient to win in that league, much less beat teams of All-Stars from it.
The Slovaks have legitimate top-line talent and can boast a what would be a very good top two pairs in the NHL. Their second line is okay, their third would be a bad fourth line and their fourth line and third pair are non-NHL players.
Nevertheless, one upset and they could have a second and final bite at the apple in a medal game. Those teams are always dangerous.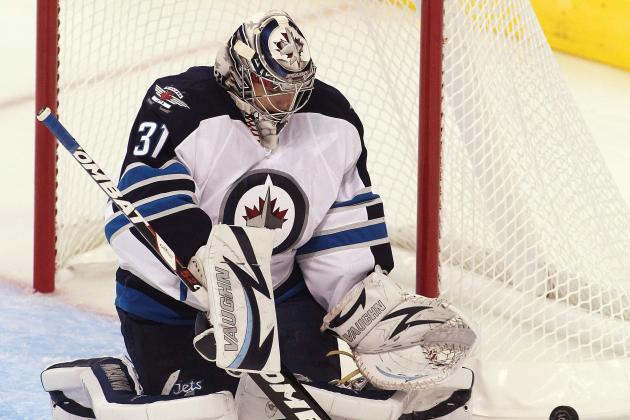 Marianne Helm/Getty Images

The Czech Republic camp invitations have not been announced, but that team should be deeper than Slovakia and thus more likely to advance far enough to play in a medal game.
If Finland or the United States do not get the goaltending they are counting on, the Czechs can beat them. They have a puck-moving blue line made up of third and fourth defensemen in the NHL, giving them in depth what they lack in elite talent.
The forwards are similar. They have several second-line players and enough third-liners to have one scratched every night.
What will keep them from getting past their first medal-round game is their play in net. They have three solid NHL goalies, but none of the skill level of the United States, Finland, Sweden, Canada or Russia.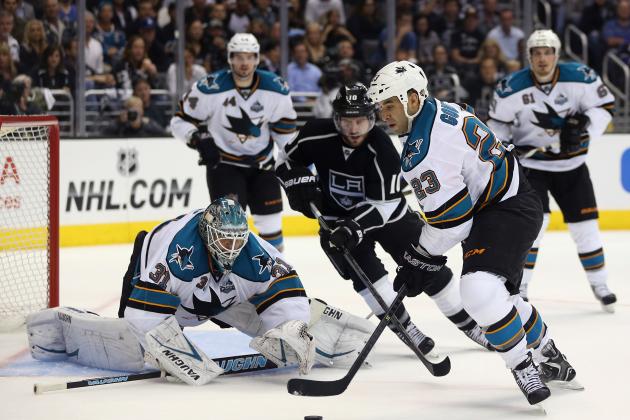 Jeff Gross/Getty Images

One way teams win Olympic medals is superior goaltending. It is one of the reasons no team has earned more medals since NHL players started playing in the Winter Games than the Finns.
Teams often ride hot goalies to great results, as Team USA did with Ryan Miller in 2010. They and Team Finland lay claim to the best goalies in the 2014 Winter Olympics.
Opponents looking to beat them or Sweden just need their goalies to hold their own against their counterparts in net. Their teammates should be able to get enough additional opportunities to come out on top.
Unfortunately, the margin for goaltending is too thin. Russia, Canada, Sweden and the United States all will field netminders capable of doing that and have the horses to overwhelm a team that will likely have three skaters that are not NHL-level players.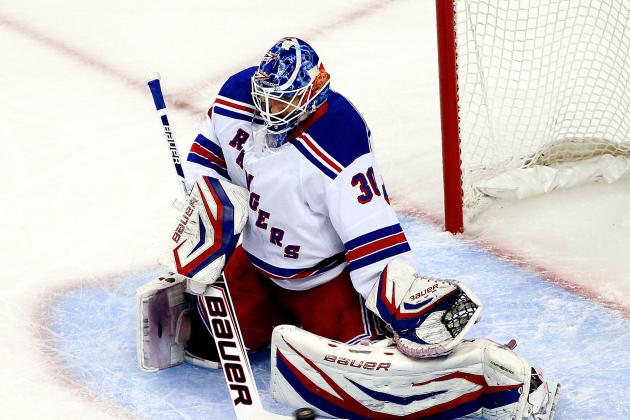 Alex Trautwig/Getty Images

The idea of riding the hot goalie appeals to Team Sweden. Henrik Lundqvist led them to a gold medal in 2006 and is the only goalie to finish first or second for the Vezina Trophy as the best goalie in the NHL two years in a row.
However, they are picked to get through the first game of the medal round not because of net play that might not be better than the other good teams they will face, but because they have the talent to win a game without King Henrik stealing it.
They will field lines and pairs that any NHL team would envy. Their skating personnel compares well with any team but Canada.
1. Henrik Zetterberg-Nicklas Backstrom-Johan Franzen, Erik Karlsson-Niklas Kronwall
2. Daniel and Henrik Sedin and Daniel Alfredsson, Alex Edler-Adam Larsson
3. Gabriel Landeskog-Patrik Berglund-Loui Eriksson, Tobias Enstrom-Niklas Hjalmarsson (Victor Hedman reserve)
4. Patric Hornqvist-Alex Steen-Marcus Kruger (Carl Hagelin reserve) with Henrik Lundqvist, Viktor Fasth and Jacob Markstrom in net
But they will have to play their backup goalie for at least one game for Lundqvist to be ready for winning games in the medal round, and they lack the goalie depth of the teams projected ahead of them.
Depth in net is unlikely to come into play for any team good enough to win a medal, as their top goalie would play the final three games. However, the lack of it might be enough to give them a tougher seed in the first two rounds. That is just enough to project them falling short with such a fine line between contenders.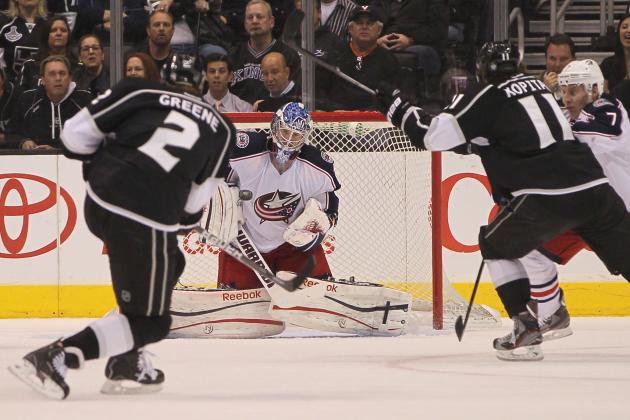 Victor Decolongon/Getty Images

First, hosting the Olympics can be a lot more difficult than playing in another nation. There are more distractions and pressure, plus hosts do not earn the tangible home-ice advantage of last line change or last stick down on faceoffs. Higher-performing teams may technically be home teams for games.
Additionally, everyone knows the casual fan overvalues scoring. Team Russia will score like probably no other team, having elite offensive skaters at forward and on the blue line. Their first line will almost certainly be the most dangerous one in the world on the attack.
Finally, the casual fan puts too much emphasis on is the top line. Anyone can see Team Russia's first line is extraordinary—even better than Team Canada's. But what gets one through an entire Olympics—six to seven games in two weeks—is depth.
1. Alex Ovechkin-Evgeni Malkin-Alexander Semin, Andrei Markov- Fedor Tyutin
2. Alexei Kovalev-Pavel Datsyuk-Ilya Kovalchuk, Sergei Gonchar-Anton Volchenkov
3. Nikolai Kulemin-Artem Anisimov-Nail Yakupov, Nikita Nikitin-Slava Voynov (Ilya Nikulin)
4. Alexander Radulov-Andrei Loktionov-Vladimir Tarasenko (Viktor Tikhonov), with Sergei Bobrovsky, Evgeni Nabokov and Semyon Varlamov in net.
Team Russia will likely have players not quite good enough to be in the NHL picked for the team, and fourth-line/third-pair players in those roles for them. That being said, they have too much scoring ability to beat without winning the battle in net. Only they have elite talent there, too.
They can go with their top goalie of the last two Olympics who just brought the New York Islanders back to the playoffs for the first time in five years. They also could choose the 2013 Vezina Trophy winner who brought his Columbus Blue Jackets to the playoffs for the second time ever. Or they go with a guy who beats them both.
Still, over the two weeks they will have to shorten their benches enough times to make those key players a little less effective in the medal games. That, coupled with the pressure, results in a tough loss to the United States in the semifinal game.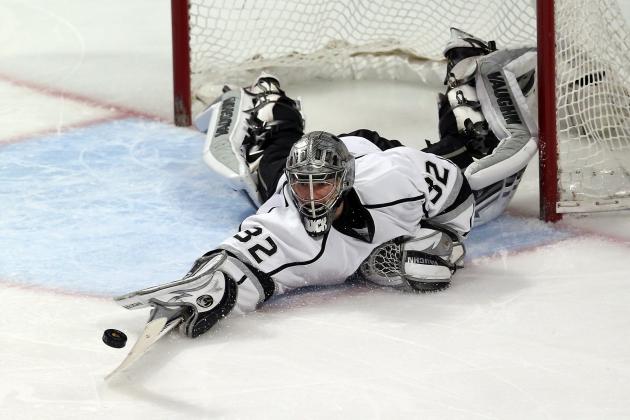 Jonathan Daniel/Getty Images

Team USA's lines, pairs and goalie depth chart were projected for Examiner.com, where additional notes were included about the defensive and offensive prowess of each player.
With the deepest goaltending talent in the game, they are most likely to steal games in net. They will also be able to keep all three both rested and sharp plus absorb potential injuries, giving them a good chance at higher seeds with little drop-off from one goalie to the next.
They have good top skaters and good depth. Neither jumps out from their projected lines, but being best in net and solid otherwise bodes well over the long haul.
1. Patrick Kane-David Backes-Phil Kessel, Ryan Suter-John Carlson
2. Zach Parise-Ryan Kesler-Ryan Callahan, Ryan McDonagh-Paul Martin
3. Max Pacioretty-Joe Pavelski-Dustin Brown, Jack Johnson-Kevin Shattenkirk (Dustin Byfuglien)
4. Jason Pominville-Derek Stepan-Blake Wheeler (Paul Stastny), with Jonathan Quick-Ryan Miller-Jimmy Howard in net.
(Note: An error was made in placing Erik Johnson on the team instead of Jack Johnson as the link in the first paragraph had outlined. Sorry for any confusion to those who read it with the original error.)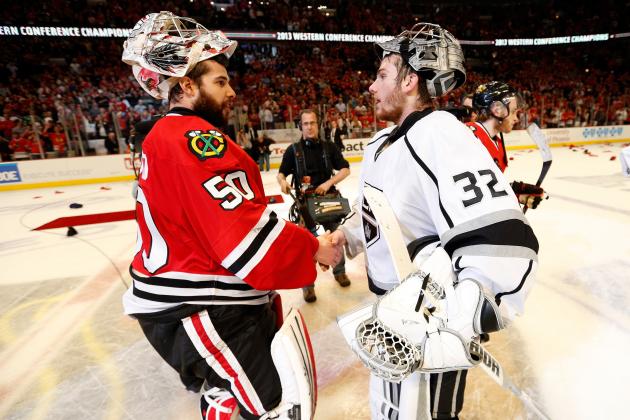 Gregory Shamus/Getty Images

Corey Crawford will get another chance to beat Jonathan Quick when Team Canada plays for its second consecutive gold medal over their southern neighbors. Much like when he backstopped the Chicago Blackhawks to a Western Conference victory, he will not have to be the better goalie to succeed.
Team Canada's fourth line will be better than any NHL team's fourth line, and their third pair will be better than any NHL third pair. Players they will leave off their roster could be playing on a scoring line for any other Olympic team.
1. Chris Kunitz-Sidney Crosby-James Neal, Duncan Keith-Brent Seabrook
2. Steven Stamkos-Jonathan Toews-Claude Giroux, Kris Letang-Shea Weber
3. Logan Couture-Joe Thornton-Patrice Bergeron, Alex Pietrangelo-Drew Doughty (Dan Boyle)
4. Corey Perry-Ryan Getzlaf-Mike Richards (John Tavares), with Corey Crawford, Carey Price and Roberto Luongo in net.
(NOTE: The editor added their first names and mistakenly thought I meant Brad Richards when I meant Mike. It has now been corrected.)
Why anyone wants to pick against that is beyond me. The only way I do not bet on Canada is if I get the field. A top line will not beat four lines, especially when it has a lesser blue line to support it.
Better net play is also unlikely to be enough. Team Canada has three bona fide starting NHL goalies.
They can go with a former Vezina Trophy finalist who was between the pipes for their gold-medal win in 2010. They can go with the one who just won the 2013 Stanley Cup and should have won the Conn Smythe Trophy for playoff MVP. Or they might go with one of several able to outplay him for the job.