St. Louis Cardinals: 5 Questions with ESPN.com's Anna McDonald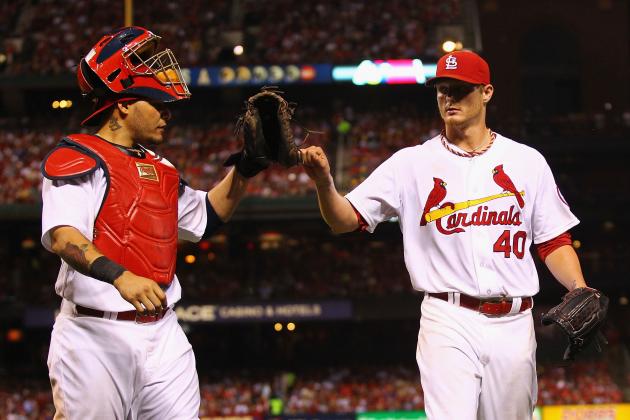 Dilip Vishwanat/Getty Images

The trade deadline is approaching. Innings are racking up. The postseason is within sight. This is the state of the St. Louis Cardinals and Major League Baseball right now.
Fans of all teams are asking the tough questions, and I was lucky enough to have an expert on hand!
I recently had the opportunity to talk to ESPN.com writer Anna McDonald before this weekend's series with the Atlanta Braves. Read on to find out what she thinks about potential trades, the Cardinals' success thus far and what they can do to improve.
Note: All quotes were obtained firsthand, unless otherwise indicated.
Begin Slideshow

»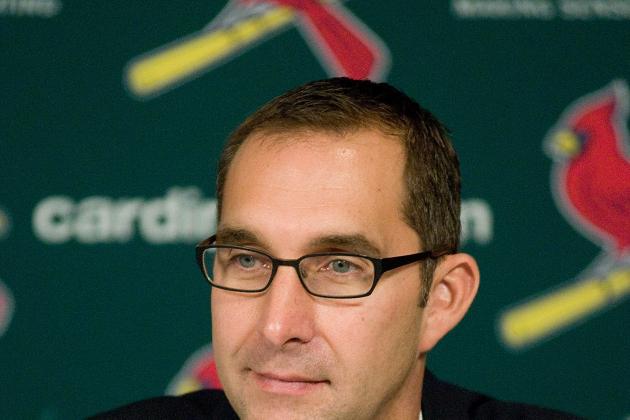 Jeff Curry/Getty Images

As the trade deadline approaches, do you think the Cardinals will make a move? And what do you think would be more beneficial: getting a starter or a reliever, and why?
It's always hard to know this time of year what will happen at the trade deadline, because so many reports are just not accurate. I think if the right deal comes along, the Cardinals could make something happen, but I don't think GM John Mozeliak will be so willing to give up coveted young talent as others are reporting.
The Cardinals have a very successful formula, which we will never see, for evaluating and projecting players. So, because of this, I think they are a more difficult organization when it comes to trying to make trade deadline predictions. That being said, I'm confident the starting pitching can get the Cardinals to the postseason (it might be close, but I think they can maintain until the end of the year), but I'd worry about their ability to hold up through the playoffs. So, obviously, a solid starting pitcher would be nice.
And there's always the question of what Mozeliak has decided to do about the Cardinals' questions regarding shortstop at the beginning of the season. Is he satisfied or still looking? I do know the Cardinals identify players of interest to them (which is what happened with Matt Holliday long before they made a deal for him) and they keep watch on how things develop.
This is just a guess, but a good example might be a guy like the Rockies' Troy Tulowitzki. I've talked to Tulowitzki about his approach to baseball, and it really matched many of the things the Cardinals value. I would bet at some point in time—however unavailable Tulowitzki is—he was on a list in Mozeliak's office.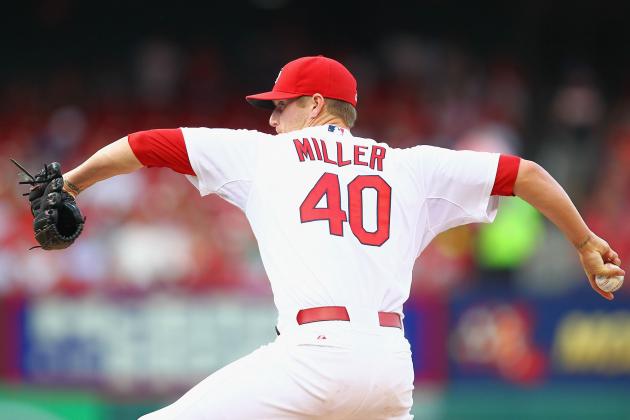 Dilip Vishwanat/Getty Images

How do you think our young arms (such as Shelby Miller) will be able to hold up as the season continues into the latter half?
That's a great question and probably one of the more important issues for the Cardinals' success down the stretch.
Obviously, everyone knows there's so much debate as to how to best handle young pitchers in a way to keep them productive and healthy. In the NL Central, the Pirates will have the same issue with their young arms too.
The good thing for the Cardinals is that, with the veteran leaders on the team like Adam Wainwright and with manager Mike Matheny (and I'll assume Chris Carpenter will be around to add some veteran input, even if he can't pitch), pitchers like Miller, Trevor Rosenthal and Joe Kelly will receive some of the best input and help available.
The Cardinals team works so well together on helping the young pitchers with the mental aspect of pitching (which will become more challenging as the season goes on), scouting and just working well together as a team. In this area, I think they have an upper hand in all of baseball.
But the other aspect is how to stay healthy. Adam Wainwright told me last year that if teams were to monitor pitching arms throughout the season with things like ultrasound, there's not one pitcher in MLB who wouldn't look exactly as they should. And this is where—if you think in terms of winning the NL Central—the Pirates might have the upper hand because their medical team is one of the best in the majors. They really handle their pitching staff well.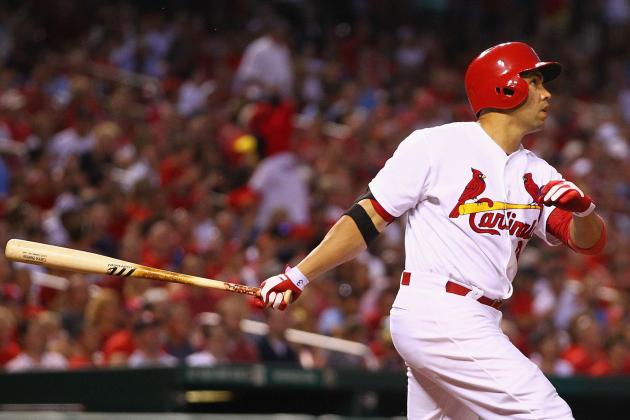 Dilip Vishwanat/Getty Images

We all know Beltran becomes a free agent at the end of the year. How important do you think it is to extend his contract?
Obviously, while he's always been a great player, one of the top in all of baseball, Beltran has seen a rejuvenation of sorts to his career in St. Louis. Is this sustainable past the 2013 season? That's what will be key for him and the Cardinals.
When talking to Beltran about his future, he always says if he stays healthy his production will be where it should be, and, for the most part, he's been more healthy during his time in St. Louis than many anticipated.
I can see the Cardinals offering him a one-year contract around 13 million, and if he takes it, great, and if not, I think they'll find ways to replace his contributions in run support to the team.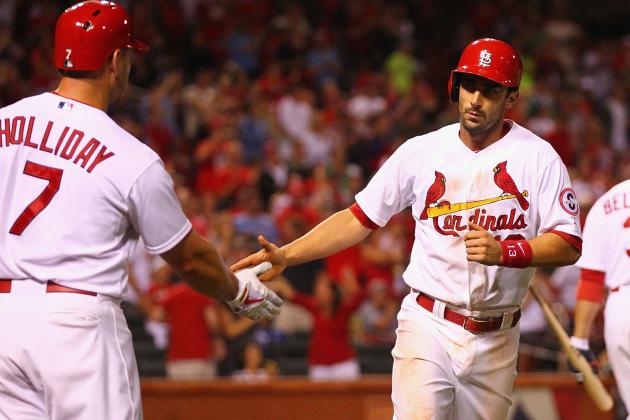 Dilip Vishwanat/Getty Images

The Cardinals have had an extremely successful year so far. What would you say has been the key to that success?
Looking past their success in very simple terms of what Cardinal fans know—Matt Carpenter is having a great year, Wainwright is indeed his pre-Tommy John surgery self, the bullpen has held it together—I think there's a more important aspect to it as to why this has happened. I honestly believe in the next few years the type of star player a team has (like Albert Pujols or Josh Hamilton) will not matter as much as it has in the past. But what will matter is an organization's ability to use in-game video and pregame scouting and preparation for facing the opponent.
When it comes to this, there's no team better than the Cardinals. Their behind-the-scenes preparation gives power to their players, and I think you'll start to see a huge gulf in wins between MLB teams who have good game preparation and those who do not.
Dilip Vishwanat/Getty Images

Entering this crucial stretch of games against the division rival Reds and Pirates, what can the Cardinals do even better in order to ensure that they come out on top?
Well, players always say this, but it starts with today. So a win on Sunday Night Baseball against Atlanta is important. The Braves are a really good team, and the Cardinals are going to have to just take each game on a game-by-game basis and be prepared.
This will sound very nontraditional, but it will be an important component: The Pirates are going to get energy from all the national attention and media coverage they will receive if they keep winning.
Again, players say this all the time, but if the Cardinals start to look too far ahead, they'll become distracted. They need to concentrate on each at-bat, each pitch and the wins will be there.
My prediction, sure to go wrong, is that the NL Central will be a close race. The Reds and Pirates really have not played the Cardinals enough this season to say who is truly the better team. This will show in the next few weeks. It could all come down to (as it always seems to with St. Louis) their ability to beat the Cubs in the last series of the year.