5 Reasons NASCAR Must Add Dirt Track to Sprint Cup Schedule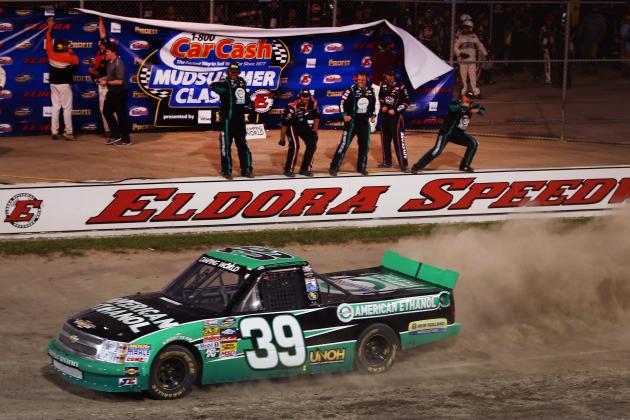 Tom Pennington/Getty Images
Austin Dillon won the first dirt race in Camping World Truck Series history. NASCAR now must find a way to get the Sprint Cup Series back on dirt.
NASCAR returned to the dirt for the first time in more than 40 years with the inaugural Mudsummer Classic for the Camping World Truck Series at Eldora Speedway. The race, which saw Austin Dillon beat out Kyle Larson for the victory, was an unquestioned success.
After the reaction to the race last night, there is no doubt that NASCAR will work to bring the trucks back to Eldora next year, but a truck race is not enough.
NASCAR needs to capitalize on the buzz surrounding the Mudsummer Classic. Now is the time to bring Sprint Cup cars back to the dirt.
Begin Slideshow

»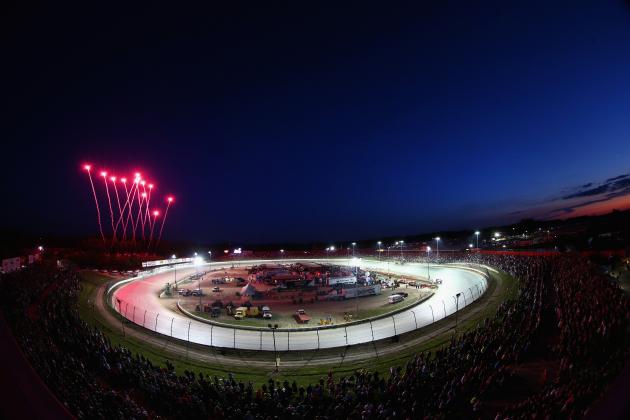 Tom Pennington/Getty Images
The grandstands at Eldora Speedway were filled to capacity for the inaugural Mudsummer Classic.
The Sprint Cup Series has been racing in front of half-empty grandstands for several seasons. International Speedway Corporation announced earlier this year that it was removing seats from all of its properties, including 46,000 seats from Daytona International Speedway, according to Bob Pockrass of the Sporting News.
Because of the embarrassing totals, NASCAR no longer provides attendance figures for its events, but according to Jeff Gluck of USA Today, there were about 20,000 people in attendance for the Mudsummer Classic.
That's not a big number by any means, but Eldora Speedway was sold out, something no Sprint Cup Series track has been able to say this decade.
The grandstands were full, and the crowd was enthusiastic. It was exactly the kind of atmosphere the Sprint Cup Series had 10 years ago, and a dirt race would be sure to bring that feeling back.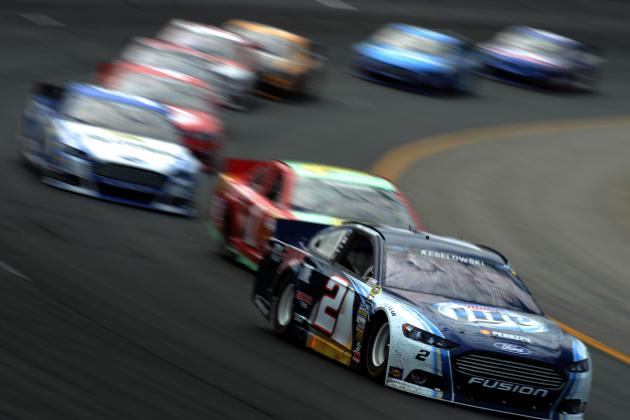 Jared C. Tilton/Getty Images
The last Sprint Cup race on dirt was held in 1970, long before today's top Sprint Cup drivers were born.
Very few sports are as steeped in tradition as auto racing, especially NASCAR. The sport clings to its heritage of moonshine runners and outlaws. Names like Petty, Pearson and Earnhardt are to NASCAR what Ruth, Gehrig and DiMaggio are to baseball.
For the first 11 seasons of what is now the Sprint Cup series, more than half of the races on the schedule were run on dirt ovals. And for 11 years after that, dirt tracks remained to challenge the sport's best drivers.
Forty-three years later, the Truck Series race proved that dirt racing is still viable at the sport's highest level.
It only makes sense for a sport so dedicated to preserving its traditions to return to its roots and race on dirt.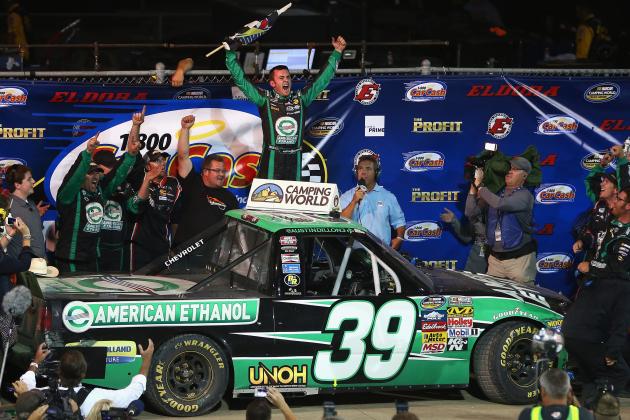 Tom Pennington/Getty Images
Austin Dillon's victory in the Mudsummer Classic had nothing to do with fuel mileage or tire choice, it was about out-driving the competition.
The Mudsummer Classic was not decided by who saved the most fuel or who made the right call on the pit road. It was decided by who was the best driver.
By breaking the race into three segments, NASCAR took pit strategy out of the equation for the teams. Everyone was on the same fuel strategy and the same tire strategy for the entire 150-lap race, leaving the results in the hands of the drivers.
And that is exactly what fans want to see.
Above all else, racing should be about the driver. No paved track, not even the road courses at Sonoma and Watkins Glen. Put more emphasis on the driver than a dirt track.
In an interview with USA Today's Jeff Gluck, Dillon explained what makes dirt racing so different for a driver, saying, "You have to change your driving style throughout a race in a dirt track probably 10, 11 times...The track is changing. You're having to change with it."
Having a dirt track not only on the series schedule, but in the Chase for the Sprint Cup would ensure the championship driver earned his title.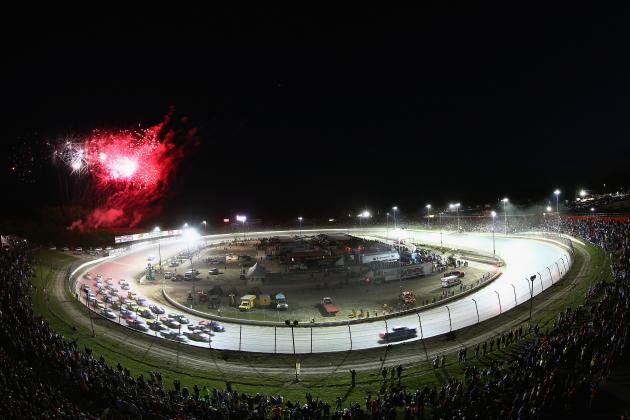 Tom Pennington/Getty Images
The four-wide parade lap with fireworks exploding overhead is part of the spectacle that is dirt track racing.
In an article for USA Today, Jeff Gluck said "NASCAR's first national series dirt race since 1970 is the equivalent to the NHL playing a regular-season game on rollerblades and pavement."
But the Mudsummer Classic was more like the NHL's Winter Classic, a stand-alone event that takes the sport and its competitors back to its roots.
Dirt racing is to NASCAR what pond hockey is to the NHL. And like the Winter Classic, a Sprint Cup Series dirt race would appeal to the casual fan specifically because it's a spectacle.
No one does spectacle like NASCAR. With its military flyovers, post-race concerts and party-like atmosphere, every NASCAR race is treated like a special event.
But a dirt track race is a completely different kind of spectacle. Last night's race featured a four-wide parade lap with fireworks exploding overhead. It's the kind of sensory overload that NASCAR fans love, one that goes beyond a typical Sunday show.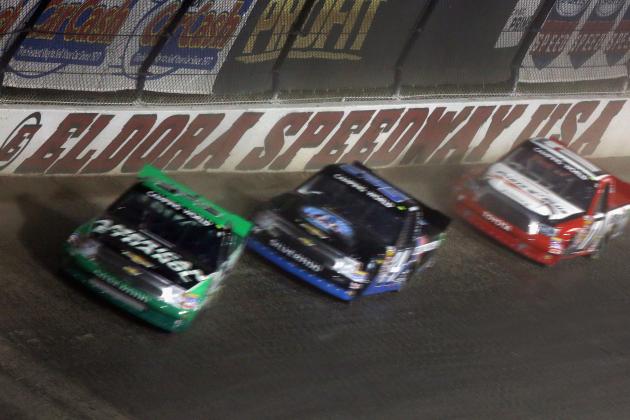 Tom Pennington/Getty Images
Fans loved the action at the Mudsummer Classic at Eldora, but a Sprint Cup race on the dirt would be an even bigger draw
The Sprint Cup schedule needs a dirt race if for no other reason than fans are asking for it, and eventually NASCAR has to give the fans what they want.
The Mudsummer Classic was one the most talked about events on Twitter, with fans gushing over the racing they had seen at Eldora:
@NASCAR_Wonka tell Barnum & bailey it's over. Eldora "greatest show on earth"

— chuck houck (@chuckhouck) July 25, 2013
Pretty depressed today... Knowing that now were going to Indy... After that freaking amazing Eldora race...

— Paige Williams (@HamlinGrubbs11) July 25, 2013
Was there an amazing Truck race at Eldora last night, or was I just dreaming?;)

— Evan Wheeler (@WheelerRacing16) July 25, 2013
The fans want more dirt track racing in NASCAR. Bringing the Truck Series back to Eldora next year would be a great start, but it would only serve to make fans want more.
NASCAR has to capitalize on the success of Eldora and find a way to put Sprint Cup Series cars back on dirt. 43 years without it is too long.