Which USMNT Gold Cup Players Have Helped Their World Cup Roster Hopes?
Jeff Gross/Getty Images

With the United States men's national team fielding largely a "B" squad in this summer's CONCACAF Gold Cup, U.S. head coach Jurgen Klinsmann is getting a good look at many players on the fringe of the U.S. roster.
So, after a warm-up friendly, three group-stage games and the tournament quarterfinals, who on the U.S. roster has done the most to help or hurt their hopes of making the cut for the 2014 World Cup roster in Brazil?
Begin Slideshow

»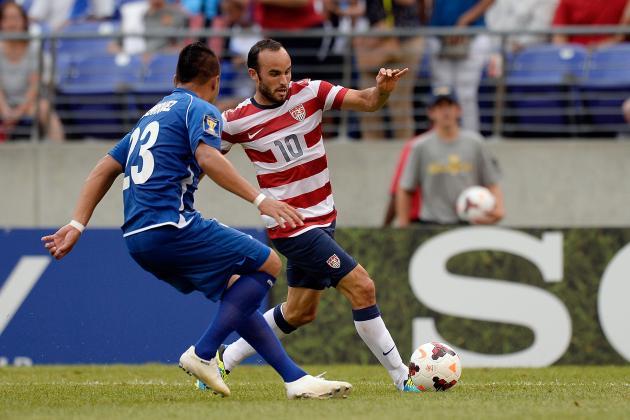 Patrick McDermott/Getty Images

Although it is obvious his goal-scoring form hasn't completely returned after a number of missed chances against El Salvador in the quarterfinals, it is also obvious that Landon Donovan's playmaking ability is as sharp as ever.
So far in the tournament, Donovan has assisted on six of the United States' 16 goals and has helped create a number of others. His movement off the ball has been terrific, and even though he has missed a fair number of chances, he has three goals in the tournament. Most importantly, it is also obvious that Donovan's passion for the game is back. He is playing well and having fun doing it.
Even though the full U.S. squad cruised through its June World Cup qualifiers, the team was missing a playmaker. Once Donovan is back with the full squad, the U.S. should have its most dangerous team since 2002.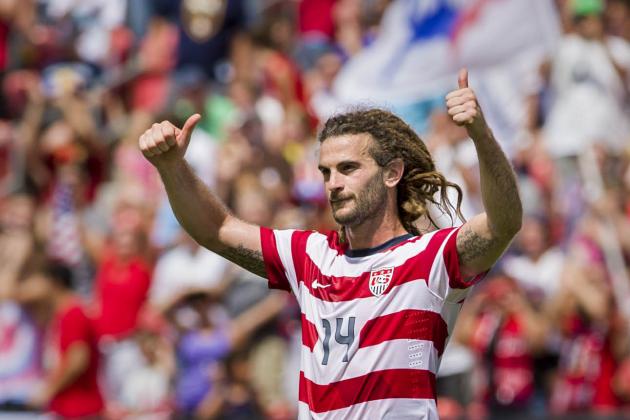 Douglas C. Pizac

Love him or hate him, Kyle Beckerman has been having the tournament of his life. He has been an effective deep-lying playmaker and has even gotten into the attacking third, putting good service into the area and a few decent strikes on goal.
The U.S. struggled the most in the tournament against Costa Rica—the only match Beckerman didn't play in. Without Beckerman in the lineup, the U.S. center midfielders were drawn deep and the U.S. attack stagnated. With Beckerman back in the lineup against El Salvador, Mix Diskerud was freed to go forward with abandon, and the U.S. attack was prolific.
While it can certainly be questioned whether Beckerman can succeed against higher-caliber international sides, he is proving that he can be a dominant player against CONCACAF-level competition.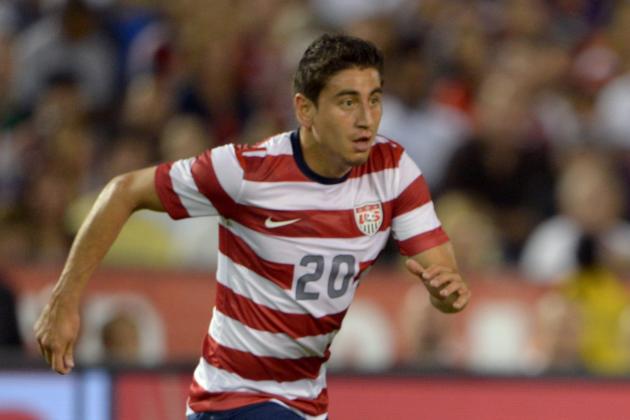 Kirby Lee-USA TODAY Sports

Alejandro Bedoya came into the Gold Cup on a roll with his club, Helsingborg, in Sweden. Many fans were excited to see Bedoya after his strong form in the 2011 Gold Cup. He got off to a strong start with a goal against Guatemala in the Gold Cup warm-up match, but he's stagnated since then.
Klinsmann gave Bedoya the start against Cuba, but in 80 minutes, Bedoya struggled to impact the game before being withdrawn. He didn't get into the match against El Salvador, and with Joe Corona stepping up big time in the tournament so far, Bedoya's World Cup hopes are becoming dimmer by the day.
Evan Habeeb-USA TODAY Sports

While Joe Corona is frequently included on the U.S. roster when Klinsmann calls up the "A" team, Corona rarely gets any minutes with the full squad.
His Gold Cup performances, however, have made many think that he should start to get some of that playing time.
In the Gold Cup, Corona has been a creative force for the U.S. out wide, putting consistently good crosses into the box, scoring goals and even doing his duty defensively. His goal against El Salvador showed a tremendous amount of patience and skill, and his "hockey-assist" led to the United States' late game-winning goal against Costa Rica.
Corona certainly looks like a more dynamic option than Herculez Gomez or Brad Davis out wide and may even challenge Graham Zusi for minutes over the next year.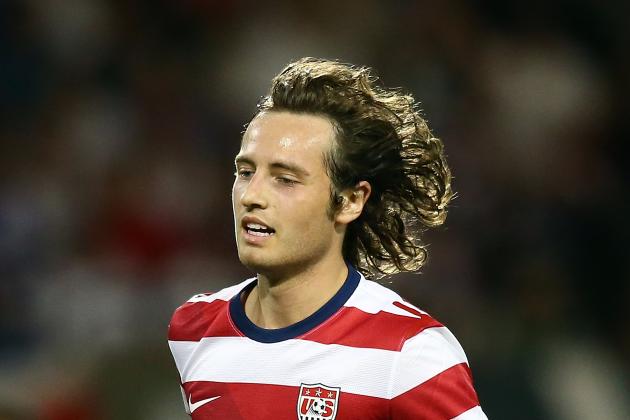 Jonathan Ferrey/Getty Images

Perhaps no one on the U.S. roster has done more to improve his World Cup roster chances than Mix Diskerud. After being called up for this year's January camp, Diskerud failed to impress Klinsmann and did not even get named to the gameday roster for the January camp friendly against Canada.
That move by Klinsmann led some to speculate that Diskerud may have looked into switching his international affiliation to Norway. Thankfully for the U.S., that didn't happen, and Diskerud's contributions in the Gold Cup have been spectacular.
In the center of the United States' midfield, Diskerud has looked as composed and fluid on the ball as any U.S. midfielder ever has, and both his short possession game and his ability to hit 60-yard cross-field passes have been key to the United States' dominance.
The only issue for Diskerud is going to be finding a spot in the crowded U.S. center midfield pool that also includes Michael Bradley, Jermaine Jones, Geoff Cameron as well as fringe players Kyle Beckerman, Danny Williams, Maurice Edu, Sacha Kljestan, Jose Torres and Stuart Holden.
The U.S. is only likely to bring four center midfielders to Brazil, and Diskerud has plenty of competition.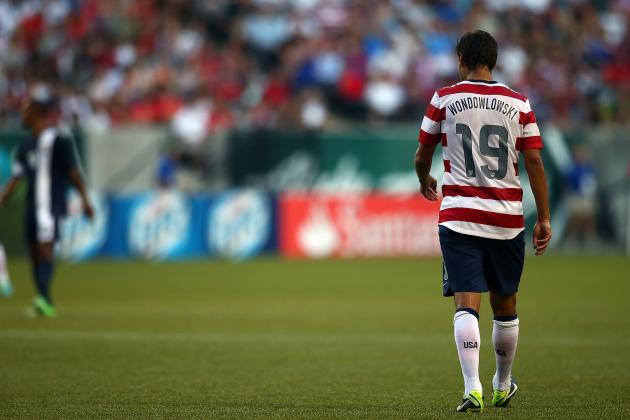 Jonathan Ferrey/Getty Images

While Chris Wondolowski was brilliant against Belize and Cuba, scoring five times against those two squads, he looked far less potent against Costa Rica and El Salvador. The knock on Wondolowski has always been that, although he is dominant against Major League Soccer competition, he can't hack it on the international level.
On the other hand, Eddie Johnson, who entered the game for Wondolowski in the 60th minute against El Salvador, made an immediate impact scoring only 14 seconds after coming on. Johnson also assisted on Landon Donovan's goal when his flick put Donovan in behind the El Salvadorian backline.
The impact Johnson made on the game made Wondolowski look pedestrian by comparison and only reinforced the belief among many fans that Wondo isn't a viable forward for the USMNT.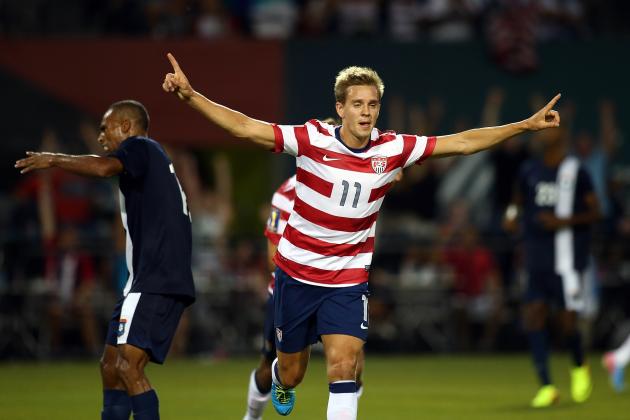 Jonathan Ferrey/Getty Images

Stuart Holden's return to full fitness in this year's Gold Cup has given U.S. fans a glimpse into what the last four years could have been like for the USMNT had it not been for the gruesome injuries Holden suffered at the hands of Nigel de Jong and Jonny Evans.
Holden's play thus far for the U.S. in the Gold Cup has been prolific. If Holden can put together a strong year in England, he should battle for one of the United States' center-midfield positions heading into 2014.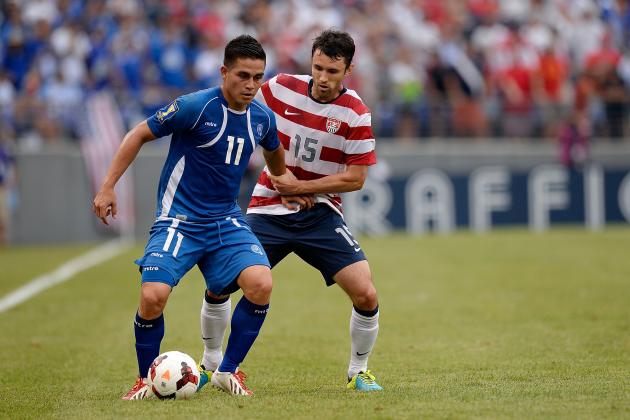 Patrick McDermott/Getty Images

Michael Parkhurst's play in the Gold Cup has not been terrific, particularly in the first few games when he was shaking off the rust of five months on the bench for his club. But, considering the United States' muddled depth chart at right-back, it has been enough for him to work his way back into the conversation.
With Steve Cherundolo battling recurring knee injuries and Timmy Chandler's dedication to the squad still in question, Brad Evans filled in admirably for the U.S. in June. Geoff Cameron looked poor on the right against Belgium in May, despite playing there fairly regularly for his club. Cameron may still be needed at center-back or as a defensive midfielder.
Right now there is no clear-cut consensus on who is the United States' No. 1 at right-back, or the No. 2 at right-back for that matter. Parkhurst had an outstanding fall campaign with FC Nordsjaelland and even played in the UEFA Champions League. His move to Augsburg in the January transfer window, however, saw him fall to the bench.
His early performances with the U.S. in the Gold Cup were not great, but he has not had the shocking mistakes often characteristic of U.S. outside backs in the past. Parkhurst also looked solid against El Salvador getting forward to help the U.S. attack and doing his work defensively. Klinsmann's continued trust in Parkhurst is also a strong indicator of where Parkhurst fits in.
If he continues to play well for the U.S. in the semifinals and finals and has a strong club season, Parkhurst could definitely be on the plane heading to Brazil.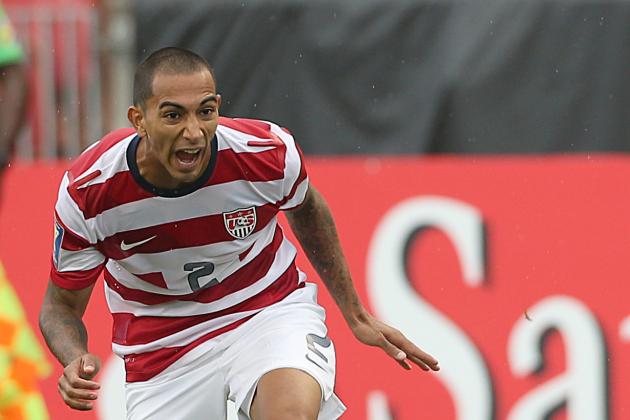 George Frey/Getty Images

After some less-than-impressive performances with the United States' full squad in June, Edgar Castillo was given another chance to prove himself in July's Gold Cup. Castillo's form with his club, Tijuana, in Liga MX had convinced many U.S. fans that he was finally ready to contribute at the international level.
He may be completely off the "A" team after his performances in the Gold Cup. He was shaky on defense against Cuba, and with Fabian Johnson and DaMarcus Beasley playing much better, Castillo will struggle to crack the roster as a left-back. And, although Castillo did fairly well going forward on the attack, he has not been anywhere near as dynamic as Donovan, Corona or even Jose Torres and will struggle to compete for a spot as a wide midfielder.
Also telling is the fact that Castillo has not played a single minute of the United States' last two games after his debacle against Cuba.
Miguel Tovar/Getty Images

While Nick Rimando has little chance of unseating Brad Guzan or Tim Howard as the United States' No. 1 or No. 2, he proved with a strong performance against El Salvador that he is still the No. 3.
That may not seem like much, but even with Sean Johnson's great performance against Costa Rica, Rimando may well still be in a battle to come with the squad to Brazil. It wouldn't be completely unreasonable for Klinsmann to want to take Johnson to Brazil simply for the experience.
However, Rimando's strong play on Sunday was a good reminder that he should be on the squad in case something happened to Guzan and Howard.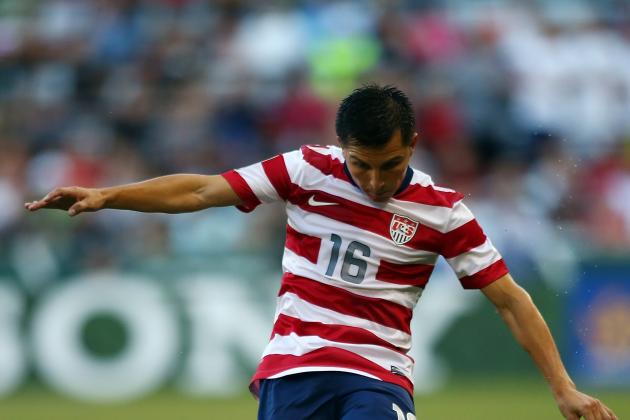 Jonathan Ferrey/Getty Images

Of the players who have started regularly for the U.S. in the Gold Cup, Jose Torres is probably one of the longest shots to make the U.S. roster. However, his play has been good enough to keep himself in the conversation should one of the U.S. regulars take a hit to their form or fitness.
Torres provides the U.S. with a naturally left-footed option on the flank, and his tendency to drift centrally opens up plenty of space on the flank for Beasley or Fabian Johnson out of the back.
Torres certainly faces plenty of competition as both a center and left midfielder, but he has done enough to stay in the back of Klinsmann's mind.
Follow me on Twitter @JohnDHalloran
Follow me on Facebook www.facebook.com/AmericanTouchline