Lee Westwood (-3) enters the final round of the 2013 Open Championship with a two-stroke lead as he seeks his first career major triumph. If he can carry over his form from Day 3 into Sunday, he should raise the Claret Jug at Muirfield.
Should he falter, however, there's a talented group of golfers waiting for the chance to steal the spotlight. Tiger Woods (-1), Hunter Mahan (-1), Adam Scott (E) and Angel Cabrera (+1) are among the big names still in the hunt.
Knowing that, let's rank the top contenders heading into the final 18 holes at the season's third major. For a complete look at the updated leaderboard, visit the Open Championship's official site.
1. Lee Westwood (-3)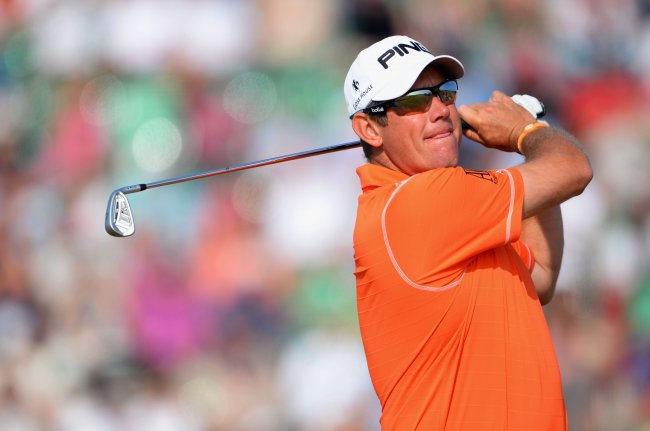 Stuart Franklin/Getty Images
A 20-minute stretch near the end of Round 3 could very well end up defining the championship. Westwood converted a crucial bogey putt at No. 16 to keep Woods from taking the outright lead and then birdied for a two-stroke swing at the 17th.
Several times throughout the round, with that sequence being the most prominent, he was on the verge of fading back into the pack and recovered. With scoring conditions remaining difficult, bouncing back from bad holes is crucial. He's done it the best so far.
Westwood has never won a major, which means closing out the tournament likely won't happen without some jitters. But he stood tall against Woods throughout the third round and is in perfect position to end the drought. He's the favorite with 18 holes to go.
2. Adam Scott (E)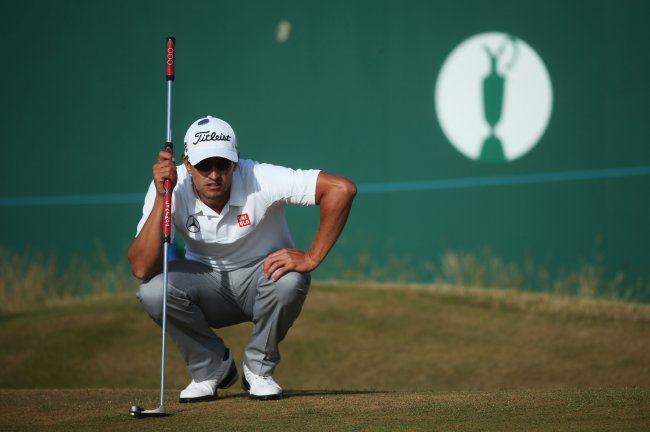 Andrew Redington/Getty Images
Scott is one of those players who always seems to find his best form at major championships. He hasn't cracked the top 10 since winning the Masters in April. Yet, he's just three strokes off the pace in a tie for fourth place heading into Sunday.
Who will win the 2013 Open Championship?
His play late in rounds is the most promising thing about his chances. He had just one dropped shot over the final seven holes during the first three rounds (No. 18 on Thursday). Otherwise, he's made a bunch of pars and four birdies on those closing holes.
So if the pressure starts getting to the other players, there's little doubt Scott is capable of rising to the occasion and winning his second major of the season. And if his putter is hot early in the round and he drains a birdie or two, watch out.
3. Tiger Woods (-1)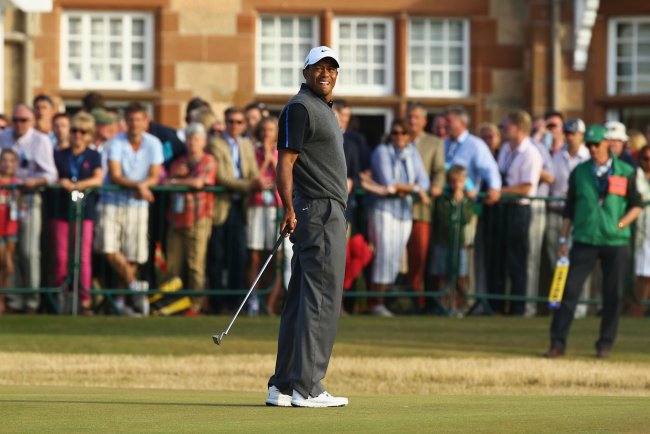 Matthew Lewis/Getty Images
Woods is getting closer to winning major No. 15, but there are two things working against him heading into the final round. Most notably, he's never won a major tournament without holding at least a share of the lead after 54 holes.
Here's the scene Lee Westwood 3 under, Tiger Woods 1 under, Hunter Mahan 1 under. TW has never won a major when not leading after 54 holes.

— GC Tiger Tracker (@GCTigerTracker) July 20, 2013
The other issue is his style of play throughout the week. It's been very conservative. When he attempted to ramp things up on No. 17 in Round 3, it led to a bogey that cost him a spot in the final group. If he needs to make up ground late on Sunday, it's unclear if he's got the extra gear necessary to do it.
That said, he's still Tiger Woods. It's impossible to rule out a masterful round like he's delivered so many times in the past. He must keep finding the fairway off the tee, and he must come up with much better approach shots. But he remains a serious threat.