Nebraska Football: Bo Pelini's 5 Biggest Cornhusker Losses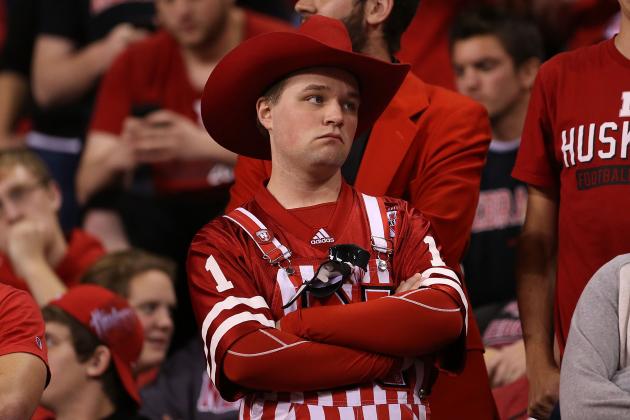 Leon Halip/Getty Images

Previously, we took a look at Nebraska football's five biggest wins under head coach Bo Pelini. That list generated a little controversy, including a call-out on KOZN-1620 AM's "Unsportsmanlike Conduct" and attendant Twitter spat with the hosts of the show.
So it is with a mixture of excitement and trepidation that I move to the flip side of that coin and discuss Pelini's five biggest losses as head Husker. Again, for purposes of this discussion, there are two criteria I am considering to determine a "big" loss. An ugly loss against a poor team certainly factors in to the consideration, but the effect of the loss on the team for that season (and perhaps beyond) is also a factor being considered. Keep that in mind as you peruse this list.
Begin Slideshow

»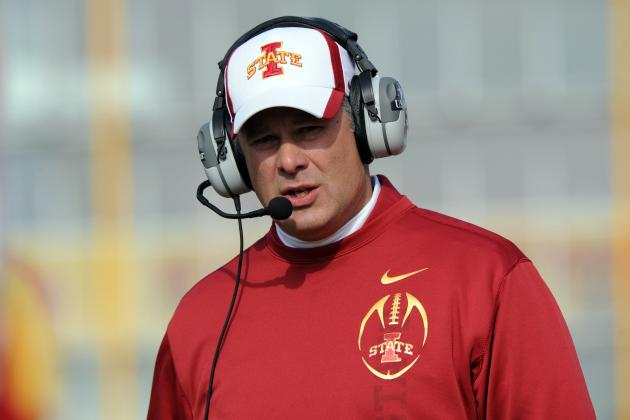 Peter G. Aiken-USA TODAY Sports

In Bo Pelini's second year at the helm, Nebraska fans could see progress. After Missouri humiliated Nebraska a year earlier in Lincoln, NU went to Columbia and knocked off the Tigers 27-12, giving fans a real sense of progress.
Earlier in the season, Nebraska dropped a heartbreaker to Virginia Tech on the road, and the week before this game, they lost a sloppy game to Texas Tech. But what happened against Iowa State almost defied belief.
Nebraska turned the ball over eight (!) times against the Cyclones. And even though Nebraska outgained Iowa State 362-239, NU was only able to score one touchdown and ended up suffering its worst home loss in years.
But even more than the ugly loss, the 2009 Iowa State game crystallized and accentuated one of the biggest hobgoblins for Pelini's Nebraska teams—turnovers—for seasons to come.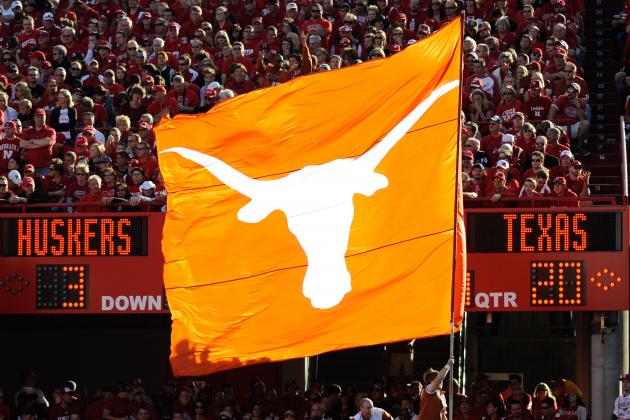 Eric Francis/Getty Images

Wear red. Be loud. Beat Texas.
At least for a few moments, that was the motto of the game billed as Nebraska's chance for redemption after a loss in the Big 12 title game the previous season that many (including, it seemed, Bo Pelini) thought was stolen from Nebraska. Couple that revenge factor with 2010 being Nebraska's last year in the Big 12 after an ugly summer of realignment, and Nebraska fans wanted so badly to knock the Longhorns off their perch.
But, sadly for Nebraska fans, NU came out flat and lost at home to a Texas squad that ended the 2010 season at 5-7, missing their last chance for revenge over the Longhorns. But even with the loss, Nebraska was able to win the Big 12 North and get a chance at redemption in the conference title game, thus mitigating the size of this loss a bit.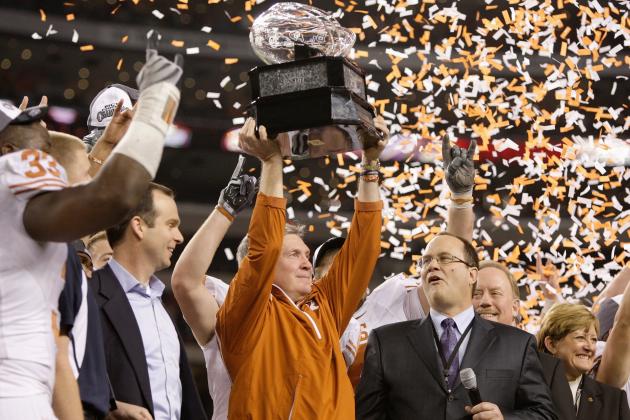 Jamie Squire/Getty Images

"The BCS! That's why they made that call!"
Nebraska had made the Big 12 title game in Bo Pelini's second year in charge and seemed to be on its way to ending NU's drought of conference titles. With a 12-10 lead, Ndamukong Suh chased Colt McCoy long enough for the clock to read 0:00 and preserve the upset victory for the Cornhuskers.
Until the replay. Until the officials decided to make that call, putting one second back on the clock and giving Texas the chance to kick a field goal to win the game and send the Longhorns from the Big 12 title game in Dallas to the national title game.
So, yes, the loss was gut-wrenching and a huge missed opportunity. But if there ever were a moral victory in a game, Nebraska got one in defeat given how close they played the heavily favored Longhorns. And that moral victory, however hollow it may seem in retrospect, does knock the size of this loss down a peg.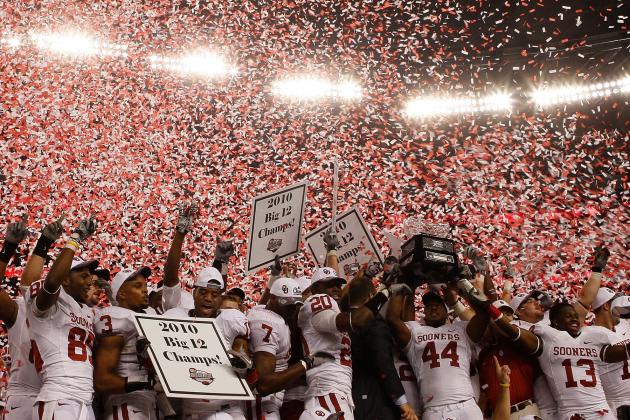 Ronald Martinez/Getty Images

The table was set. Nebraska had endured a rocky swan song season in the Big 12, answering ugly charges of treason for NU's bolt to the B1G with allegations of conference conspiracies to keep NU out of the title game. But even with Nebraska's disappointing loss to Texas early in the season, NU made its way back to Dallas to face its old nemesis Oklahoma as a conference foe one last time.
Nebraska held a 20-17 lead at halftime and had every opportunity to seal the deal and walk out of the Big 12 carrying that elusive conference title. But the Sooners came out and shut Nebraska down in the second half and generated just enough offense to edge the contest and send NU out of the Big 12 empty-handed.
Nebraska's loss to Texas the year before felt like a missed opportunity to win a title a year early. But Nebraska's loss to Oklahoma felt more like a missed opportunity to jump through a window that was quickly closing.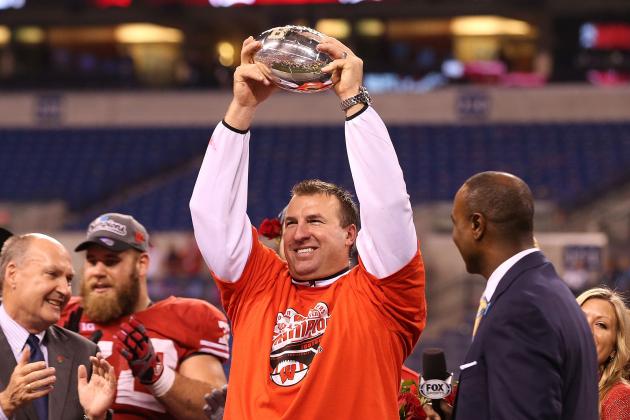 Leon Halip/Getty Images

It was a sight Nebraska fans never thought they would see again. During Bill Callahan's tenure, Texas Tech shocked Nebraska by notching 70 points against the Blackshirts in 2004. And in 2007, Kansas hung 76 points on the Blackshirts, driving the final nail into the coffin of Callahan's tenure in Lincoln.
In came defensive mastermind. Bo Pelini. He shepherded Nebraska into a B1G title game in NU's second conference season and appeared to get a fortunate draw. Nebraska faced Wisconsin, a 7-5 team that finished third in the Leaders Division (behind ineligible Ohio State and Penn State) and a team that Nebraska had already beaten earlier in the season.
Nebraska fans, then, had every reason to think that the conference title drought might finally come to an end. At the very least, they had every reason to think the game should be competitive with Nebraska having a chance to win at the end.
What they got, instead, was an evisceration. Wisconsin moved the ball and scored at will against a hapless Nebraska defense. The Badgers rushed for 539 yards and averaged a staggering 10.8 yards per carry against the Blackshirts.
If Nebraska fans were certain of anything, it was that the dark days of Callahan and defensive coordinator Kevin Cosgrove were over and that they would never have to endure humiliations like Texas Tech and Kansas again. Wisconsin demonstrated that, even in year five of Pelini's tenure, Nebraska was still quite vulnerable to ugly and embarrassing losses.
If you'd like to contact Patrick, send an email to patrickrunge@gmail.com.
Or you could always...Follow @patrickrunge.