Bubble Watch for Tennessee Titans Training Camp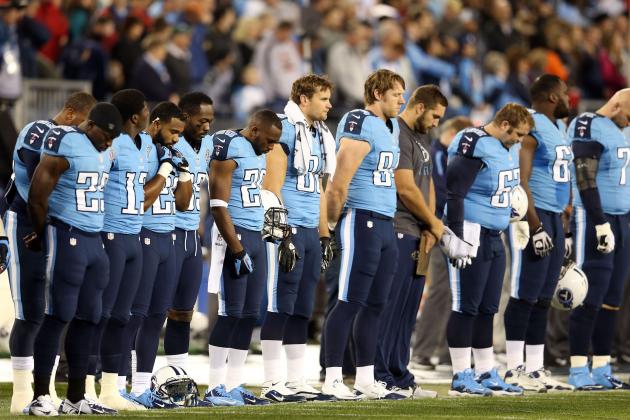 Andy Lyons/Getty Images

The stakes are always high heading into training camp, even if you're coming off a very successful season. For Mike Munchak and the Tennessee Titans, the stakes are even higher.
Munchak's job is on the line this season, so picking the right players will help determine if he can make it past three seasons as the head coach.
Undrafted free agents are always on the bubble entering training camp, but there are also plenty of veterans that will have their work cut out for them to make the 53-man roster.
This current Titans team is very young, and that means plenty of competition in training camp.
Here are the six most intriguing players that are currently on the bubble but could easily end up earning a coveted roster spot.
Begin Slideshow

»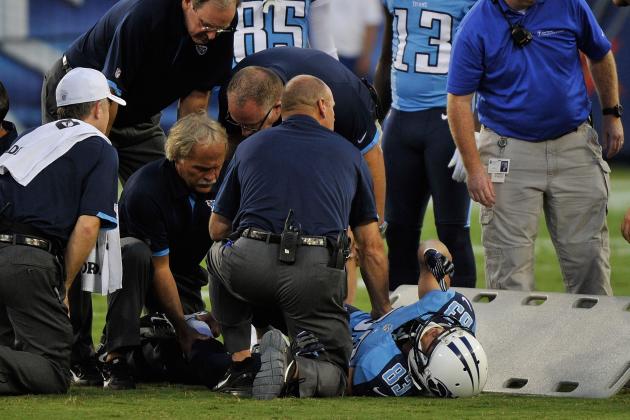 Frederick Breedon/Getty Images

Experience: Four years
Depth Chart Position: Fifth- or Sixth-string wide receiver
Analysis: Whether it's fair or not, Marc Mariani is going to have to really prove himself as a wide receiver if he has any chance of making the 53-man roster.
The Titans have never really gotten to see what value Mariani can bring as a receiver, so he's basically coming into it like a rookie. He obviously has return man skills, and that helps a little.
However, Darius Reynaud had a great season in Mariani's place in 2012, so that negates Mariani's value as a return man to some degree.
For Mariani to make the roster, he's going to have to make drastic improvements as a route runner. If he does make the team, it will be a great comeback story for a guy that made the Pro Bowl his rookie season.
Jim Brown-USA TODAY Sports

Experience: One year
Depth Chart Position: Fifth- to Sixth-string wide receiver
Analysis: Michael Preston is a former undrafted free agent that got some valuable game experience towards the end of last season. He finished with five receptions for 59 yards, including a string of three straight games where he had at least one reception.
That modest, but promising, production won't be enough to cement himself into the 53-man roster.
Preston brings all of the physical traits you love to see in a wide receiver. He's the tallest receiver on the team and brings a big-play quality that will be hard for the Titans to cut.
Unfortunately for Preston, the Titans are deeper at receiver than they've probably ever been since moving to Tennessee. He'll have to really dig deep in training camp to earn that wide receiver spot on the roster.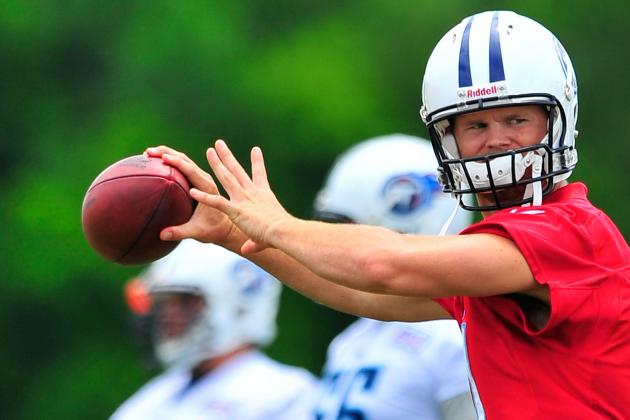 Jim Brown-USA TODAY Sports

Experience: Four years
Depth Chart Position: Third-string quarterback
Anaylsis: Through no fault of his own, Rusty Smith has had a hard time seeing any playing time on the practice, much less in an actual game.
Now Smith will have some personal competition with Nathan Enderle for the third-string quarterback role, a spot on the depth chart that gets hardly any attention.
The Titans hope it stays that way, but Smith isn't a lock to beat out Enderle for a final roster spot.
Enderle had a very productive college career at Idaho before getting drafted by the Bears in 2011. When Mike Martz was the offensive coordinator for the Bears, he personally chose for the Bears to draft Enderle.
That must count for something when it comes to Enderle's value, and it could mean Smith's time is done with the Titans after training camp.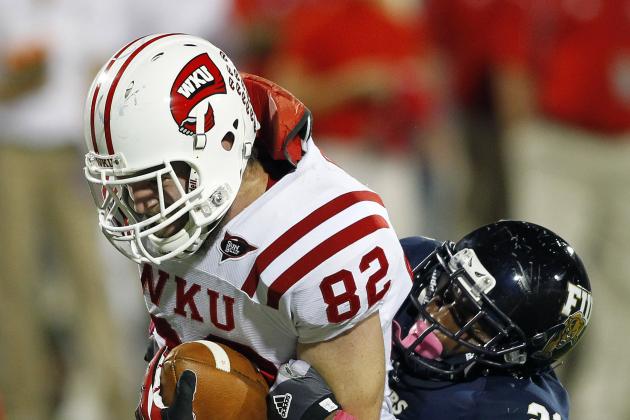 Robert Mayer-USA TODAY Sports

Experience: Rookie
Depth Chart Position: Fourth-string tight end
Analysis: Jack Doyle is one of the more interesting undrafted free agents for the Titans this offseason, and he brings some great receiver skills to the table.
The problem for Doyle is that Delanie Walker and Craig Stevens are locks for the roster. That means he's going to have to overtake Taylor Thompson for third-string tight end, and that's a long shot.
It's highly unlikely that the Titans will take four tight ends for the final roster, but they might consider it if Doyle impresses them enough in training camp. The Titans do need a pass-catching tight end, and the jury is still out on if Thompson transitioning from defensive end will ever pan out.
Doyle is firmly on the bubble right now, as are all of the undrafted free agents. With that said, he's got the best opportunity to make the team out of all of them at this point.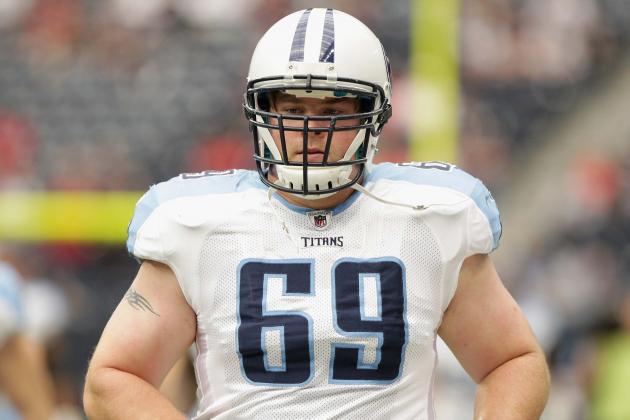 Troy Taormina-USA TODAY Sports

Experience: Two years
Depth Chart Position: Third-string defensive tackle
Analysis: Zach Clayton has played in very limited action during his first two seasons with the Titans, who took him in the seventh round of the 2011 NFL draft. His spot on the roster is in jeopardy heading into training camp. He's going to have to battle with guys like Stefan Charles, Nigel Nicholas and DaJohn Harris to be essentially an emergency defensive tackle.
Showing to coaches that he has special teams value will be key to earning this spot way down at the bottom of the depth chart.
Clayton could very well end up beating these guys out for a roster spot, but he has to prove himself just as much as the new guys do.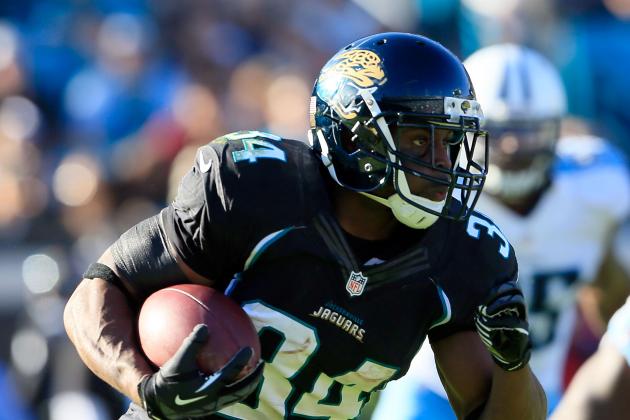 Sam Greenwood/Getty Images

Experience: Four years
Depth Chart Position: Fourth-string running back
Analysis: Brought in from the Jaguars, Jalen Parmele could be a basic upgrade from Jamie Harper. He's considered a better receiver and will be able to contribute more on special teams.
With running backs Chris Johnson, Shonn Greene and Darius Reynaud all locks for the roster, Parmele has to show he's valuable enough for the Titans to take four running backs to the regular season.
Parmele had very average numbers in a limited role for the Jaguars last season, but he did rush for 45 yards on eight carries in the season finale against the Titans.
Since Reynaud is considered more of a return specialist, Parmele has a good chance of making the team as the backup to Johnson and Greene. He's still on the bubble entering camp until he shows coaches that he could be valuable in a modest role on the team.