WWE SummerSlam 2013 is just about a month away, and even without any matches made official for the show, it's already shaping up to be yet another great 2013 pay-per-view.
The WWE has done a fantastic job of putting on some tremendous PPVs this year, and as a result, there are plenty of superstars who are making a bigger impact on the company than they have in quite some time.
With quality PPVs coinciding with quality angles, the WWE is on quite the roll these days, and not coincidentally, so are its superstars.
Daniel Bryan is on fire. Cody Rhodes has more momentum than ever. Damien Sandow is Mr. Money in the Bank. Plenty of other stars are making big splashes as well.
At SummerSlam, more stars will join that list if they can deliver a memorable performance at one of the WWE's biggest PPVs of the year.
Just who will manage to do so?
Let's take a look at which superstars will make the biggest impact at the upcoming SummerSlam pay-per-view.
Brock Lesnar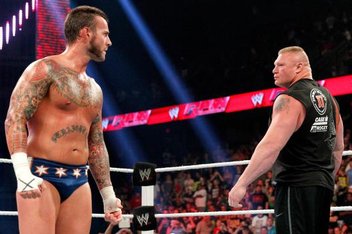 One of the main events of SummerSlam is going to pit Brock Lesnar against CM Punk in a battle of "Paul Heyman guys."
Heyman turned on Punk at Money in the Bank, so he'll be in Lesnar's corner as two of the biggest stars in the industry battle it out on the big stage of SummerSlam.
Quite frankly, it wouldn't even matter if Heyman wasn't involved in this feud. Lesnar is bound to make a huge impact at the pay-per-view anyway because, well, because he's Lesnar.
It hasn't mattered much that Lesnar is a mediocre 2-2 since his return. It hasn't mattered that his feud with Triple H wasn't very good. The WWE fans react to him like a major star every time they seem anyway.
Because Lesnar isn't around very often, it's seen as a big deal every time he's simply around and an even bigger deal when he wrestles. That will remain true at SummerSlam.
Lesnar's presence alone will create an incredible atmosphere at SummerSlam, but perhaps more importantly, no other superstar on the card will spike the PPV's buyrate as much he does.
He's one of the biggest PPV draws around, and beyond just the impact he'll have inside the ring, he is bound to send the SummerSlam buyrate through the roof.
Daniel Bryan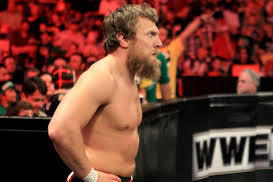 As we found out on this week's Raw, Daniel Bryan is going to face John Cena for the WWE Championship at SummerSlam in a match that will be the biggest of his career.
Bryan has been the WWE's hottest superstar for more than a year now, and he's finally getting a chance to compete against the company's top star for its most prestigious title on one of its biggest PPVs.
This is undoubtedly a major moment in the career of Bryan, who has gotten so over that you could argue he's more popular than anyone in wrestling right now, even Cena.
If ever there was going to be a time that the WWE should have Cena lose cleanly and put someone over, this is it. It's a golden opportunity to make Bryan into an even bigger superstar than he already is, and the WWE needs to take advantage of it.
The importance of this match for Bryan can't be overstated. Win or lose, his involvement in this bout is something that's going to make a huge impact on the WWE.
But if he does the unthinkable and actually beats Cena, then Bryan could do what no one thought was possible: Replace Cena as the No. 1 star in the WWE.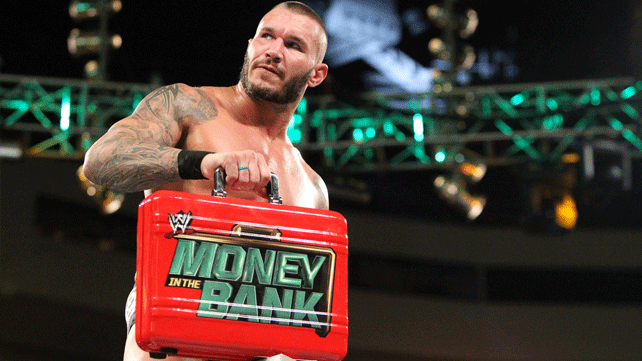 Randy Orton emerged as the winner of arguably the most star-studded Money in the Bank matches in history on Sunday, and that was the first step in a career resurgence for "The Viper."
Orton has had a rough go-round over the course of the last year-and-a-half, but his MITB victory is undoubtedly a sign that he's on his way back to the top of the WWE.
He now holds so much power thanks to his possession of that briefcase, which could serve as the catalyst to turn him heel, make him WWE champion again or perhaps both.
While it's unclear exactly whom Orton will be facing at SummerSlam, he's got momentum on his side after winning his first "big" match in what seems like forever. The fact that it resulted in him winning that coveted briefcase gives him the potential to turn every PPV into one of the biggest nights of his career.
As long as Orton's holding that briefcase, he figures to remain one of the focal points of WWE programming. But perhaps more importantly, he's merely three seconds away from becoming the WWE champion.
Although Orton may not cash in at SummerSlam, his stock is rising, and he's clearly a top priority of the creative team again for the first time in a couple of years.
Drake Oz is a WWE Featured Columnist for Bleacher Report. Follow him on Twitter!