Bubble Watch for Chicago Bears Training Camp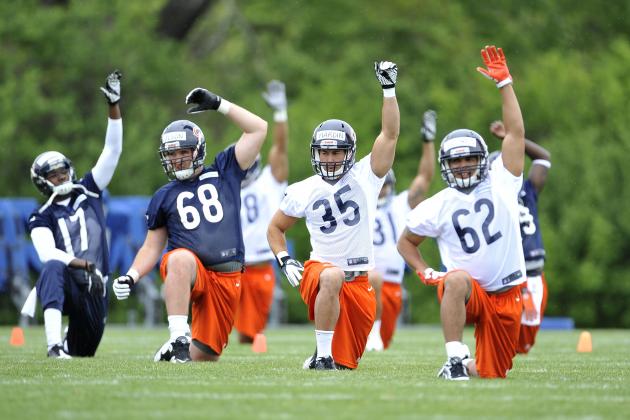 Brian Kersey/Getty Images

As the Chicago Bears enter training camp, quite a few players are just hoping to have jobs when the regular season opens.
While some interesting starting jobs are on the line, this is going to focus on the players who are fighting for any job. These guys are just trying to make the squad anyway they can.
Perhaps the most interesting battles will be within the Bears offense. Chicago enters training camp with 25 running backs, tight ends and wide receivers. It's possible that more than half of the players at those positions won't make the team.
While the offensive line seems mostly set, a few players could go one way or the other there as well.
Defensively, we know most of the starters and the players who will make the roster.
The Bears have 16 defensive linemen, and eight seem to be locks to make the roster. There might be one linebacker spot up for grabs and a couple of spots in the secondary, which are likely going to come down to who can play special teams.
Three weeks ago, I did a story specifying the veterans who may be in trouble. This will focus more on the fringe players—guys who may have never played in the NFL before or may never play again.
Here are some of the players who need to make a good impression to make the team.
Begin Slideshow

»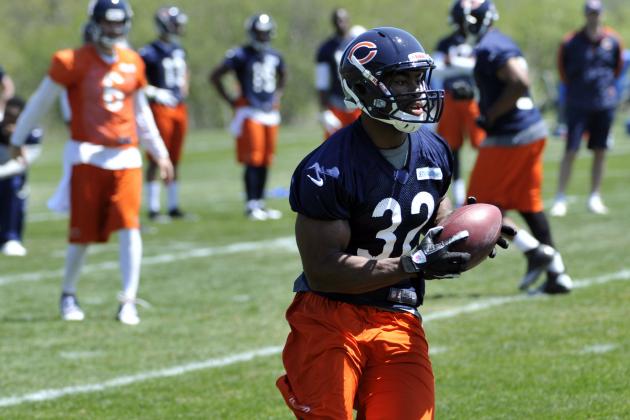 David Banks-USA TODAY Sports

Of the Bears' undrafted free agents, Ford might be the most exciting for fans, but he has a lot to prove to stay on the Bears and in the NFL.
Ford figures to be competing with Armando Allen for the third-string running back job, which will include a lot of time on special teams. Ford has experience returning kicks in college, but he probably won't be doing that in the NFL, at least not with the Bears. As of now, no one knows how well he can cover kicks or block for other returners. He'll almost certainly have to do both to make the team.
It's also hard to project how he'll be in the NFL. He has good size and speed, but most of his collegiate success came outside the tackles, on option plays and pitches. That doesn't necessarily translate to the NFL.
The Bears will also ask their running backs to catch passes out of the backfield. Allen has shown that skill, but Ford has not, catching just eight passes in college.
All that said, Ford might be able to do all of those things, and we just haven't seen them from him yet.
If he shows the ability to cover kicks and block for returners while developing as a running back, he'll have a good chance to make the team.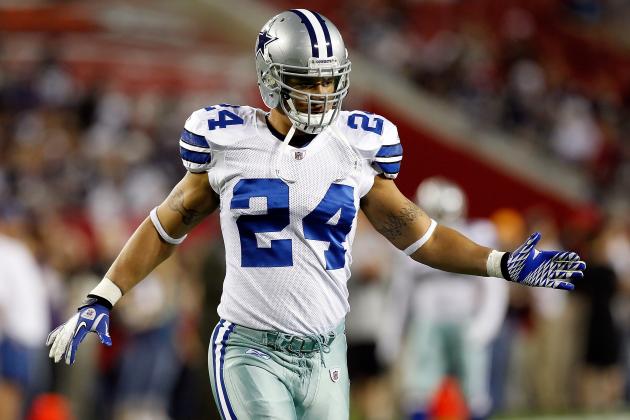 J. Meric/Getty Images

Tony Fiammetta is the only fullback on the roster, but it's possible that he won't make the team.
He was a fourth-round pick of the Carolina Panthers in 2009 and has done little in the NFL since. He has proved to be mostly a workout warrior as he's struggled when he has played.
In an interview with ESPN Chicago, head coach Marc Trestman indicated that Fiammetta was signed for his ability to play special teams.
If Fiammetta isn't able to contribute as a lead blocker and isn't one of the better special teams players, why use up a roster spot?
The Bears could likely find a veteran fullback or just go without a player at the position. Instead, they can use a tight end as an H-Back and a reserve lineman as a short-yardage blocker.
The Bears have options with this position, and Fiammetta is going to have to impress to be one of them.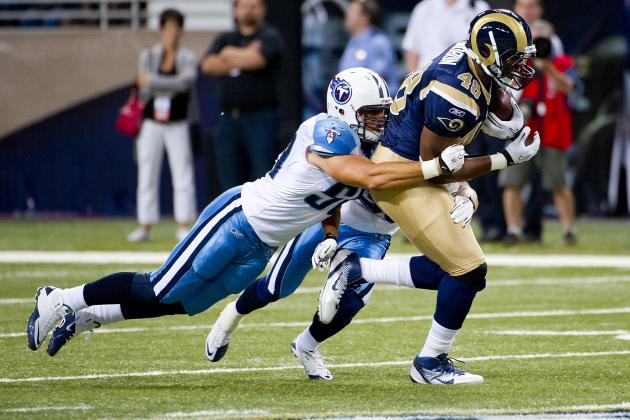 Scott Rovak-USA TODAY Sports

By now, most Bears fans know who Fendi Onobun is or have at least heard the name. He's a former college basketball player and a freak athlete who has struggled to catch on in the NFL.
Onobun looked good in shorts and a T-shirt for the Bears this offseason, but we won't really know what he can do until the pads go on.
Maybe it was a matter of finding the right fit. Or maybe he just isn't a football player.
He has bounced around the league quite a bit now, and the Bears will be the latest to see if he can play.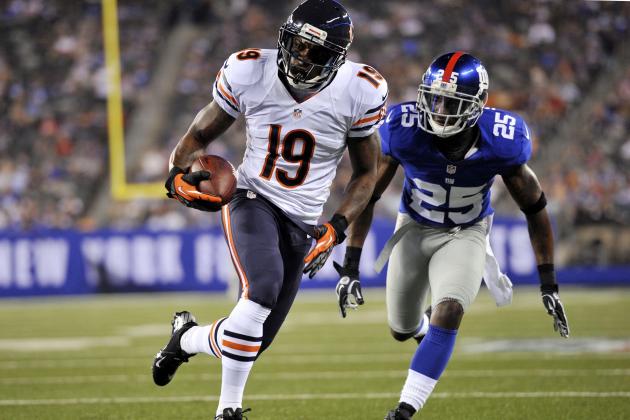 Joe Camporeale-USA TODAY Sports

Anderson was an undrafted rookie in 2012 but eventually worked his way onto the active roster as a special teams player.
Physically, he might be behind the other receivers battling for a roster spot, but he is a hard worker and was borderline dominant at Texas Southern.
He worked with the Bears starters when Brandon Marshall and Alshon Jeffery were held out of minicamp with injuries, but that doesn't guarantee a roster spot. Veteran Devin Aromashodu hadn't been with the team for even a week yet, and Marquess Wilson is a rookie with a lot of potential and a lot to learn.
If Anderson doesn't beat out Aromashodu in camp, he likely won't make the team. By all accounts, Wilson is talented but might need time to develop strength, both mentally and physically.
The Bears might try to keep Wilson on the active roster and store Anderson on the practice squad. It could come down to who has more upside.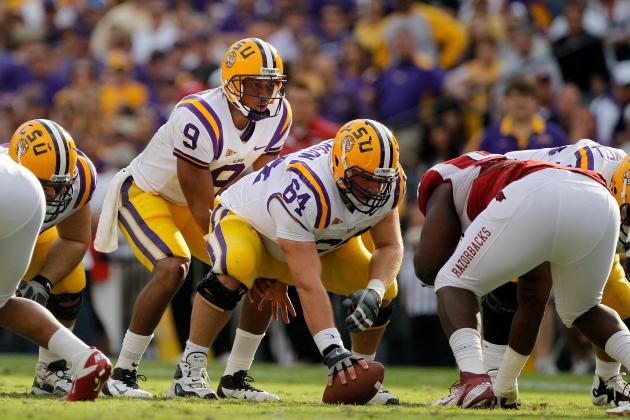 Chris Graythen/Getty Images

Another undrafted rookie from LSU has Bears fans excited about his potential.
Unlike Ford, Lonergan doesn't have impressive workout numbers. However—also unlike Ford—he was a three-year starter at LSU, seeing NFL-caliber players nearly every week and every day in practice.
Playing center in the NFL isn't easy, and Lonergan likely isn't going to be ready this year. However, Roberto Garza is in the last year of his contract and likely his last year with the team.
The backup over the last two years, Edwin Williams, brings position versatility that Lonergan has not shown. Williams can play guard and center, making him almost a sure lock to stay on the team.
It's hard to say how many linemen the Bears will keep. Last year, the Saints—with current Bears offensive coordinator/line coach Aaron Kromer as the interim head coach—kept eight linemen.
The Bears could have four tackles as near locks with starters Jermon Bushrod and J'Marcus Webb, reserve Jonathan Scott and fifth-round pick Jordan Mills. They also have three guards as locks—Matt Slauson, James Brown and Kyle Long. With Garza at center and Williams being able to back up both positions, Lonergan is going to have a hard time making the team.
When the Bears signed Minter as an undrafted free agent, many fans started whispering of his John Randle-like potential. That might be a bit of a long shot.
Famously, Randle went undrafted, as he played at a small college and scouts questioned his size. Their predraft bios read similarly, but my guess is there's at least one player like that every year.
Still, Minter is interesting. He might be as physically talented as any defensive tackle who got drafted and looks like an ideal 3-technique defensive tackle.
The Bears have eight defensive linemen who seem to be locks, four defensive ends and four defensive tackles. Hurting Minter's case is that some of their defensive ends could also move inside to rush the passer.
Minter will have to show that he can hold up defending the run. However, if he's capable of rushing the passer as a defensive tackle, the Bears will have a hard time letting him go.
Last year, the Jacksonville Jaguars—with current Bears defensive coordinator Mel Tucker calling the defense—kept 10 defensive linemen. If the Bears have eight locks, Minter should be battling for the final two spots.
Of course, the Bears might choose not to keep that many linemen.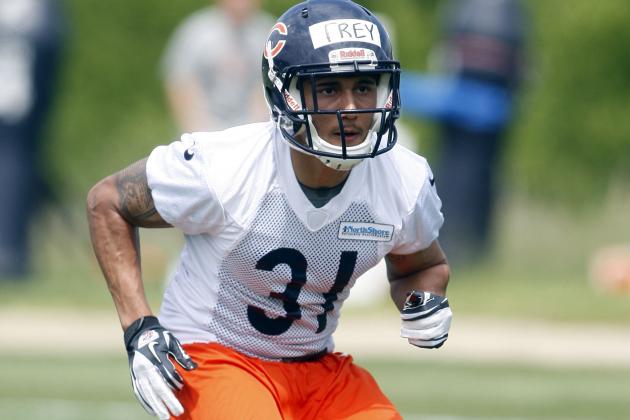 Jerry Lai-USA TODAY Sports

The 2012 sixth-round pick might have to beat out Kelvin Hayden as a nickelback to earn a roster spot.
The Bears have Charles Tillman and Tim Jennings locked in as starters, while Sherrick McManis and Zack Bowman are good special teams players.
As of now, I'm giving Frey the edge over undrafted rookies C.J. Wilson and Demontre Hurst.
Frey didn't contribute at all last year, which leads me to believe he might have a hard time on special teams. They traded for McManis near the end of preseason and brought in Bowman after the season started. They probably wouldn't have made those moves if they thought Frey could play special teams.
Maybe another year will help him in that role, or maybe the extra year will help him battle Hayden.
Last year, Tucker's Jaguars only kept eight defensive backs. I don't see any way the Bears will keep so few this year. However, if Tillman, Jennings and Hayden are locks as the top three and McManis and Bowman are far superior special teams players, that's already five cornerbacks. They'll probably keep at least four safeties, so where does that leave Frey?
It's easy to see how he could make the team, but it's also easy to see how he could get bounced. He'll be an interesting player to watch in camp.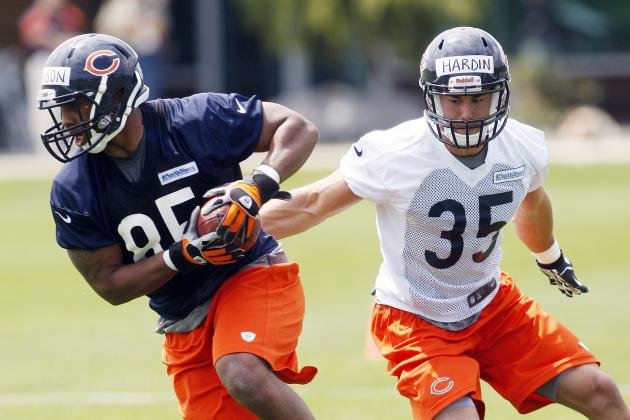 Jerry Lai-USA TODAY Sports

I believe that the 2012 third-round pick will be given every chance to earn a roster spot, but if he isn't the best player, general manager Phil Emery will cut him.
Assuming the Bears keep five cornerbacks, that would probably leave them with at most four safeties. The two starters—Major Wright and Chris Conte—are locks, and I expect Craig Steltz and Tom Zbikowski to fight it out for one roster spot. That leaves Hardin fighting with Tom Nelson, Cyhl Quarles and Anthony Walters for one spot.
Hardin seems to have talent, but he hasn't played in two years and has little experience at safety, being a college cornerback. Can he hold up to the physical demands of the NFL?
I wouldn't be surprised to see him get a crack at being the starting slot corner, but the job has competition as well.
Emery already cut his 2012 fourth-round pick, so I don't think he wants to cut Hardin too. That might be the best thing the safety has going for him. However, he has to show he can stay on the field and play well, or he'll be looking for a new job again.