Rookie, Undrafted Free Agent Watch in Philadelphia Eagles' Training Camp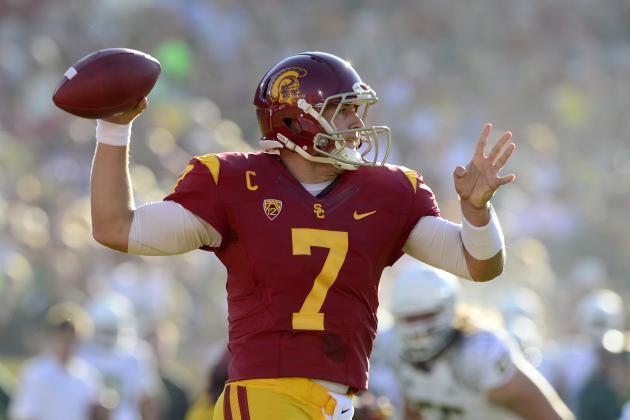 Robert Laberge/Getty Images

The Philadelphia Eagles will need production out of their 2013 draft picks to turn the franchise around. Chip Kelly grabbed a potential stud tackle, a playmaking tight end, a key cog in his new 3-4 defensive line, and maybe even his quarterback of the future.
He also added a slew of players as undrafted free agents, expanding the roster to the maximum 90 players in the process.
If any of them can make the roster and provide an impact, the Eagles will have gotten steals.
Begin Slideshow

»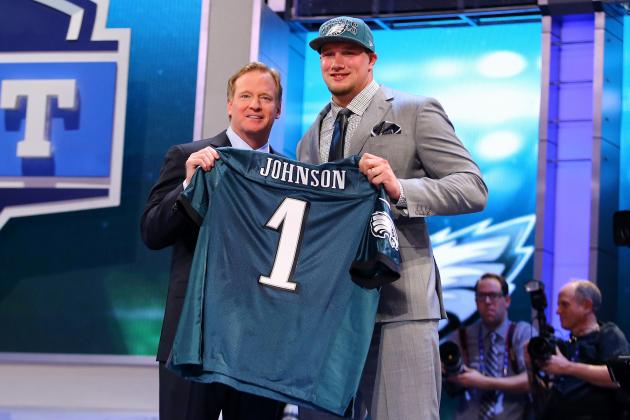 Al Bello/Getty Images

College: Oklahoma
Draft Status: Round 1
Height: 6'6"
Weight: 303
College Production: Two-year starter at offensive tackle, blocked for QB Landry Jones, 2012 All Second-Team Big-12 selection, former collegiate quarterback/tight end/defensive end
Analysis: Lane Johnson was one of the more risky picks in the NFL draft, and it's likely he amounts to a boom or bust player for the Philadelphia Eagles. The team will expect Johnson to hold down the right tackle spot from day one, with last year's starter Todd Herremans reallocating to right guard, his more natural position.
Johnson is a raw prospect who enters a system made for his skills. He will have the athleticism to execute Chip Kelly's hurry-up offense, one expected to lead the NFL in plays per game. Johnson is incredibly mobile for an offensive tackle and capable of getting to the second level in the running game. If he can master protecting his quarterback from the most adept defensive ends, he will become a bonafide star. Otherwise, he will really struggle.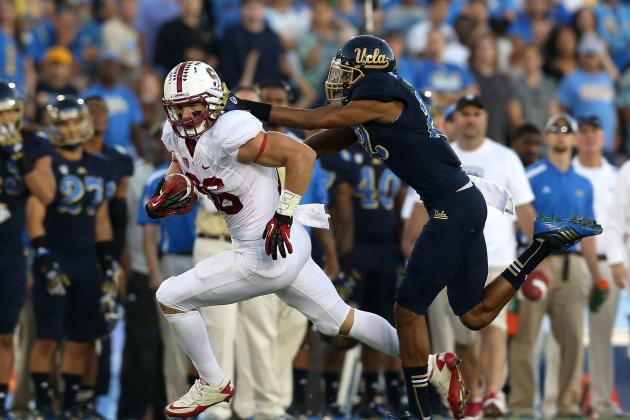 Stephen Dunn/Getty Images

College: Stanford
Draft Status: Round 2
Height: 6'5"
Weight: 249 lbs
College Production: 112 receptions for 1,434 yards and 15 touchdowns in three seasons; 2012 consensus All-American; 2012 All-Pac 12 First-Team selection
Zach Ertz will be a tremendous addition to the Philadelphia Eagles' offense. He has great size and speed, and can line up at multiple spots on the field. Chip Kelly will love the versatility Ertz provides, with his ability to play traditional tight end, H-back, slot receiver and even wide receiver. Ertz will push Brent Celek for playing time immediately, and he will force Kelly to use multiple two-tight end sets.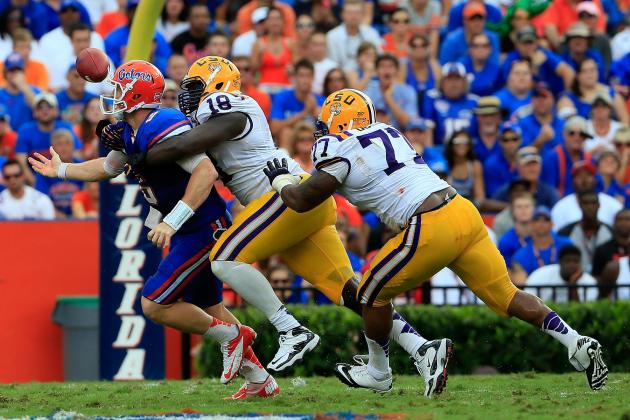 Sam Greenwood/Getty Images

College: LSU
Draft Status: Round 3
Height: 6'2"
Weight: 309 lbs
College Production: 107 total tackles, 12.5 tackles for loss, five sacks, four passes defensed, two forced fumbles, 2012 First-Team All-American selection
Bennie Logan was one of the more underappreciated players on the LSU defense during his collegiate career. Logan was a solid pass-rusher, a great run defender and he made his impact by taking up blockers and allowing his teammates to make plays.
He'll need to play a similar role for the Philadelphia Eagles, as the team will likely try to utilize him as the 3-4 nose tackle. Logan's size makes him big enough to play the 0-technique role, although he could afford to put on more weight. Logan will also be shuffled around to see action at 3-4 end and 4-3 tackle when the Eagles use a 4-3 Under.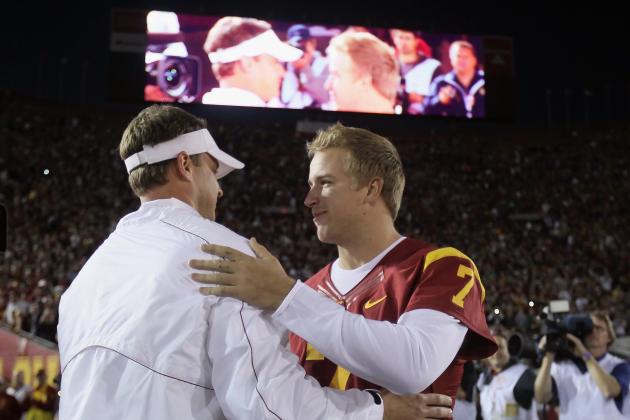 Jeff Gross/Getty Images

College: USC
Draft Status: Round 4
Height: 6'2"
Weight: 227 lbs
College Production: Four-year starter, 64.1 completion percentage, 12,327 passing yards, 116 touchdown passes, 48 interceptions, 2011 Second-Team All-Pac 12 selection, 2011 sixth in Heisman Trophy award
Matt Barkley was on track to be one of the top-overall draft picks in the 2012 NFL draft before he elected to return for his senior season. Barkley's numbers tailed off and he eventually fell to the fourth round amid questions concerning his arm strength.
Barkley was likely a steal given where the Philadelphia Eagles grabbed him. He has the intelligence and football IQ to execute Chip Kelly's hurry-up, no-huddle offense. Barkley should enter the 2013 season as the third-string quarterback, but he could be starting as early as 2014.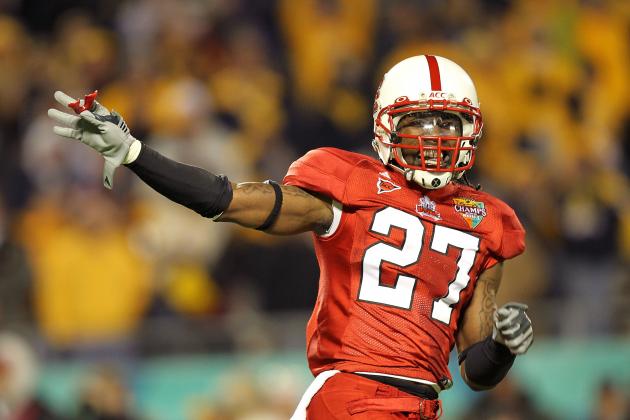 Mike Ehrmann/Getty Images

College: North Carolina State
Draft Status: Round 5
Height: 5'11"
Weight: 209 lbs
College Production: 211 tackles, 12 tackles for loss, two sacks, six interceptions, 20 passes defensed, seven forced fumbles, 2012 First-Team All-ACC selection, 2011 All-ACC honorable mention selection
Earl Wolff will be competing for a starting spot on the Philadelphia Eagles' defense as early as this training camp. Wolff will be up against free-agent signees in Kenny Phillips and Patrick Chung, as well as last year's starters Nate Allen and Kurt Coleman.
Wolff was a big-time playmaker in college, racking up sacks, tackles, interceptions and forced fumbles. If any of that success can carry over to the NFL level, the Eagles have themselves a steal in Wolff.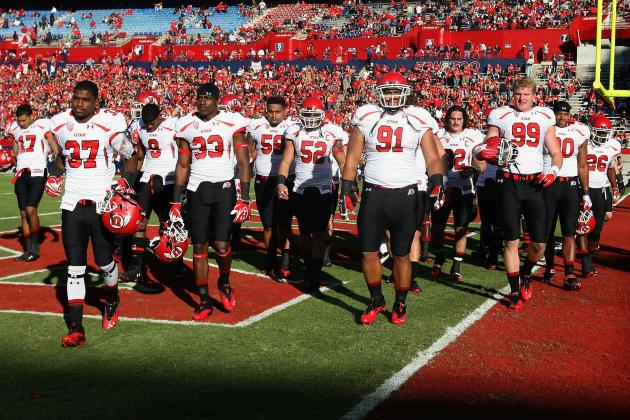 Christian Petersen/Getty Images

College: Utah
Draft Status: Round 7
Height: 6'6"
Weight: 269
College Production: 69 tackles, 14 tackles for loss, nine sacks, one interception, four passes defensed, three forced fumbles, one defensive touchdown
Analysis: Joe Kruger was a quality seventh-round pick for the Philadelphia Eagles, and he will compete for depth on the defensive line. Kruger can play 5-technique end, although he may need to bulk up 10-15 pounds.
Kruger is the younger brother of Cleveland Browns' star pass-rushing linebacker, Paul, so Joe may find his calling as a 3-4 outside linebacker as well. Kruger will see his toughest competition in teammates Clifton Geathers and Dave King, each of whom is also competing for one of the final end spots.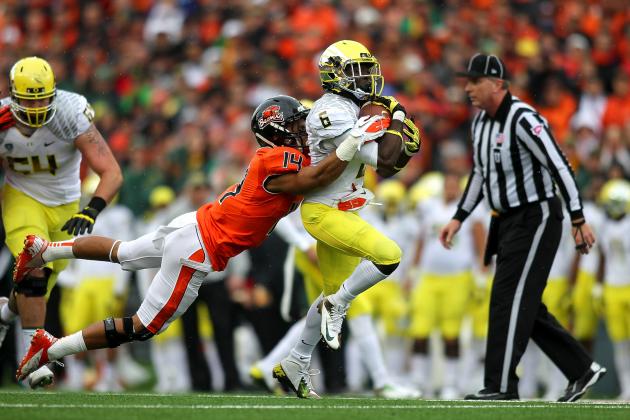 Jonathan Ferrey/Getty Images

College: Oregon State
Draft Status: Round 7
Height: 6'0"
Weight: 191 lbs
College Production: 13 career interceptions for 243 yards and three touchdowns, 153 tackles, seven tackles for loss, 36 passes defensed, two forced fumbles
Jordan Poyer represents another terrific seventh-round addition for the Philadelphia Eagles. He was a ballhawk as a corner in college, finishing tied for second in the nation with seven picks a year ago.
Poyer will enter training camp as the dime cornerback behind Cary Williams, Bradley Fletcher and Brandon Boykin, but he's got a shot to unseat at least one of them. Training camp and preseason contests will be huge for Poyer to show he can stick with the NFL's best receivers.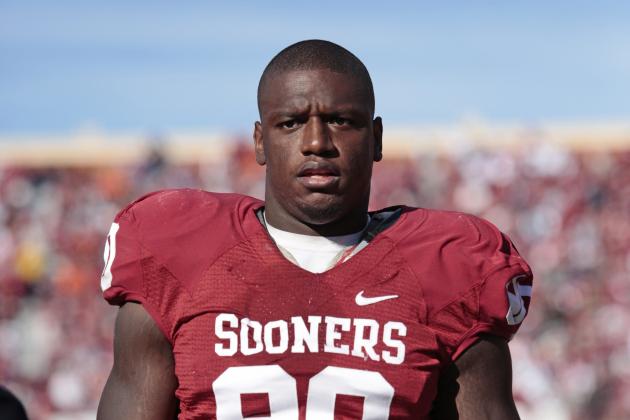 Brett Deering/Getty Images

College: Oklahoma
Draft Status: Round 7
Height: 6'5"
Weight: 286 lbs
College Production: 70 tackles, seven tackles for loss, 4.5 sacks, three passes defensed, one fumble recovery, one forced fumble, one defensive touchdown
David King is likely the only draft pick who could find himself on the outside looking in when the official 53-man rosters are announced. He is buried on the depth chart as a 3-4 end, currently behind Fletcher Cox, Cedric Thornton, Vinny Curry, Clifton Geathers and Joe Kruger.
King will need a fine training camp to prove himself worthy of a spot, and it's likely he may be reallocated to the practice squad in 2013.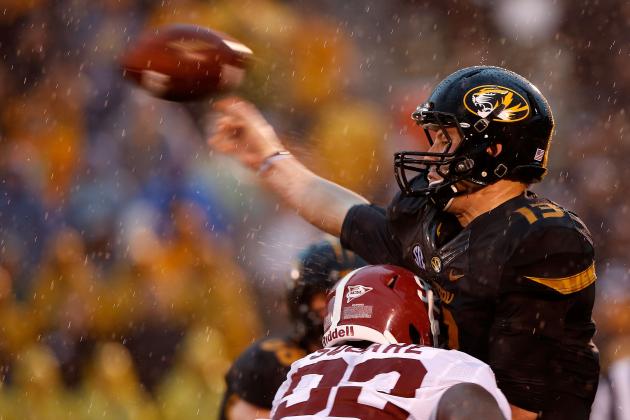 Jamie Squire/Getty Images

The Philadelphia Eagles signed a number of undrafted free agents, reaching agreements with Matthew Tucker, Ifeanyi Momah, Russell Shepard, Will Murphy, Will Shaw, Nic Purcell, Kyle Quinn, Matt Tobin, Isaac Remington, Damion Square, Daryell Walker, Jake Knott, Michael Bamiro and Brad Wing.
Momah and Shepard have a chance to win a spot as receivers, although they could benefit from one of the players ahead suffering an injury or being a veteran release. Momah has terrific size, while Shepard is more of a jack-of-all-trades player.
Square could be a surprise addition as a 3-4 defensive end, but he faces an uphill climb given the number of potential 5-technique ends on the roster. Wing is another player fighting for a job, but he only faces competition with one other player (Donnie Jones).