WWE Week in Review, July 6: Snakes and Ladders, CM Punk Prevails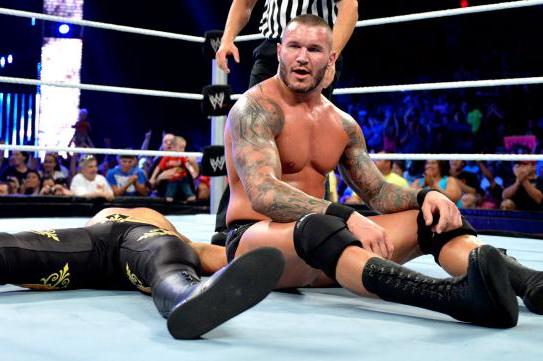 Randy Orton soundly defeats Christian on SmackDown. (Courtesy of WWE.com)
From a monumental champion vs. champion match on Raw to CM Punk's SmackDown return, there were a number of things that made this week in wrestling extremely enjoyable. Some may say that WWE programming wasn't as exciting as it's been the last two weeks, but it wasn't bad enough to ruin this viewer's high hopes for Money in the Bank.
Speaking of the July event, there was plenty of hype for the pay-per-view on all three of WWE's televised shows this week. Three more matches were added to the card that were effectively built over the course of the week.
I found the first full week of July to be a successful one, but only time will tell if WWE can keep up the strong momentum in the coming weeks.
Here, I will break down the week in wrestling by analyzing the Monday Night Raw, Friday Night SmackDown and WWE Main Event broadcasts, including each show's highlights, low points and other noteworthy monumental moments. Also, an award will be given to the show and Superstar that shined the brightest over the course of the week.
Begin Slideshow

»
Let's be honest for a second: Champion vs. champion matches in WWE haven't meant anything for years. They are usually given away on free television without any real hype and aren't made out to feel prestigious whatsoever.
However, that all changed on this week's episode of Monday Night Raw. Shortly before the show began, it was announced that WWE champion John Cena would be going one-on-one with World Heavyweight champion Alberto Del Rio in the main event.
While it might have seemed like any ordinary match, the video packages that aired throughout the night showing the history of each title helped make the match much more meaningful. Not only that, but the bout itself was very enjoyable and was enhanced by the awesome chemistry that Cena and Del Rio have together.
The outside inference from Dolph Ziggler and Mark Henry at the end helped further each individual's respective feud going into the Money in the Bank pay-per-view.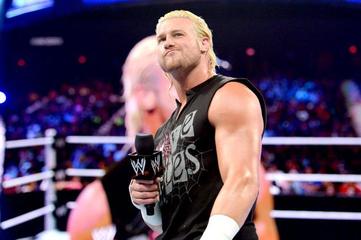 Dolph Ziggler speaks on his Money in the Bank opponent Alberto Del Rio. (Courtesy of WWE.com)
Everything seemed to come crashing down for Dolph Ziggler after winning the World Heavyweight Championship the night after WrestleMania 29. First, he suffered a severe concussion in May and then lost his golden prize to Alberto Del Rio at WWE Payback.
However, since turning a new leaf and embracing the WWE Universe, Ziggler has been riding a wave of momentum. On Raw, Ziggler soundly defeated Jinder Mahal before outsmarting 3MB.
He did the same on SmackDown after scoring an impressive victory over Drew McIntyre. Prior to the bout, the bleached-blonde Superstar cut a great promo discussing his recent change of heart.
I have a strong feeling we'll see a refreshed and rejuvenated Dolph Ziggler challenge Del Rio come Money in the Bank.
After two weeks of entertaining editions of Monday Night Raw, the flagship show wasn't as great as usual this past week. While it wasn't a horrendous show by any means, it simply didn't have the same feel as it did the previous two weeks.
Nonetheless, the main event, CM Punk saga and hype for the Money in the Bank pay-per-view were good enough to make the show feel worth watching. WWE Main Event was just as enjoyable as it was last week, featuring a great match between Christian and Damien Sandow along with two squash matches highlighting Jack Swagger and Big E Langston.
However, it's hard to argue that Raw or Main Event were better than Friday Night SmackDown this week. There was hardly anything to complain about this week on the blue brand, as it featured two strong matches and effective progression of many of the Money in the Bank feuds.
Throw in a rare appearance from CM Punk, and you've got yourself the best show on WWE programming in the last seven days.
CM Punk vs. Alberto Del Rio: These two always work well together, and their SmackDown match was no different. They provided an entertaining back-and-forth match that ultimately ended in a double count-out. Punk saving Paul Heyman from an attack from Del Rio was particularly intriguing and has me looking forward to what comes next in the suspenseful storyline.
Randy Orton vs. Christian: This match was reminiscent of their ruthless rivalry from 2011 and proved why Christian and Orton never fail to have a great match. The false finishes kept this viewer extremely entertained from start to finish, all while providing excellent hype for the All-Stars Money in the Bank Ladder match.
CM Punk and Curtis Axel vs. Prime Time Players: The match itself wasn't much to write home about, but the apparent tension between Punk and Axel was what the primary focus was in this contest. The Prime Time Players had an impressive outing against the duo and looked good in defeat. I, for one, can't wait for what comes next in the CM Punk saga involving Paul Heyman and company.
Mark Henry promo: Despite being bothered by the obnoxious "What?!" chants from the live crowd, Mark Henry cut a good promo on Monday's Raw. He touched upon why he deserves to be WWE champion and why John Cena should be intimidated by him at Money in the Bank. It leaves me wondering if Henry will be competing in his first match since returning before the event or not. If not, at least he has his strong promos to fall back on.
Christian vs. Damien Sandow: WWE Main Event always features underrated matches, and this was one of them. Christian and Sandow put forth a nice effort in their bout on the Wednesday night program while Cody Rhodes provided good commentary. The slow-burning breakup of Team Rhodes Scholars continues.
Daniel Bryan heel turn: I realize he didn't execute a full heel turn this week, but it was definitely teased on Raw. As entertaining as his encounters with Randy Orton and Kane are, I can't help but think WWE is setting up a heel turn for Bryan at some point in the foreseeable future. That would be a stupendously stupid move given how over he is with the live crowds right now.
Sheamus vs. Fandango: After spending a month on the sidelines due to a concussion, Fandango returned to action this week...only to lose to Sheamus via count-out. Wait, what? Fandango was able to regain lost momentum in his win over Justin Gabriel on SmackDown, but I fail to see why his return was poorly treated on Raw.
The Miz vs. Ryback: At this point in time, I'm still on the fence on Ryback's new complaining gimmick. On one hand, it's something new for him that could help him garner the heat he desperately needs. On the other hand, it makes him look weak and a loss to Miz via forfeit does him no favors. Nonetheless, I fully expect him to defeat Chris Jericho at the Money in the Bank event.
Antonio Cesaro vs. Cody Rhodes: The match wasn't even all that bad. If anything, it felt fresh given the fact these two have never clashed in singles action before. However, I placed in the "Low Lights" section due to the fact that it was too short. Heel vs. heel matches are always awkward and the live crowd didn't have any incentive to cheer for either guy. I understand it was done to hype the World Heavyweight Championship Contract Money in the Bank Ladder match, but there are other ways of accomplishing that.
Kaitlyn vs. Alicia Fox: Was it really necessary to have the same mediocre match twice in one week? The furthering of the feud between AJ Lee and Kaitlyn was weak on Raw (I think we were all expecting different modeling photos), but at least it was kept simple and effective on SmackDown.
Read the original version of this article here.
Visit my website at Next Era Wrestling and listen to my wrestling radio talk show SAVE US GSM every Wednesday night at 10 p.m. ET.