5 Athletes or Celebrities Who Could Actually Compete on the PGA Tour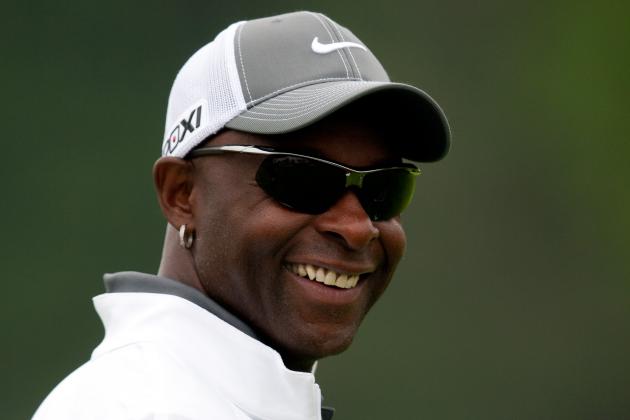 Michael Hickey/Getty Images

This headline is something of a teaser.
No celebrity golfer could even make the cut in Web.com Tour events. Remember the recent example of Jerry Rice, whose handicap was plus-.07 in 2009, according to Golf Digest?
Rice shot 83, 76 to miss the cut at the Fresh Express Classic in 2010. In other words, one of the cream of the celebrity golfing crop wasn't anywhere close to making the cut at a minor Web.com Tour event.
And as a PSA to all of you out there who think you have a shot at the PGA Tour: Unless you're able to play to a plus-five handicap in a tournament, don't quit your day jobs.
On to the list of celebrity golfers who (if they quit their jobs and spent 60 hours a week playing and practicing for several years) are at least able to approach the fringe of playing on the PGA Tour.
Begin Slideshow

»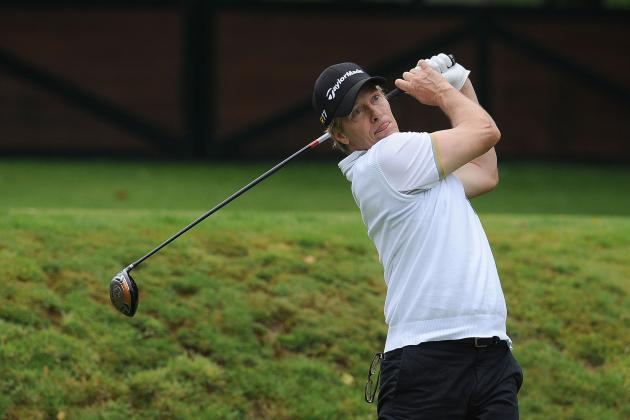 Christopher Lee/Getty Images

The former General Hospital mainstay, who recently appeared on Dancing with the Stars, maintains a plus handicap.
A frequent participant in the AT&T Pebble Beach National Pro-Am, Wagner also hosts a charity golf tournament to benefit leukemia research.
Wagner, according to Golf Digest, "plays for pay on celeb tour, for fun with Heather Locklear."
Michael Hickey/Getty Images

Jerry Rice, who plays out of Sharon Heights Golf and Country Club in Menlo Park, Calif., has made several ill-fated attempts to play in Web.com Tour events.
In 2012, at the Nationwide Tour's rain-delayed TPC Stonebrae Championship, Rice was 23 over through 27 holes before withdrawing.
The former San Francisco 49ers star is a great example of a golfer who can break par at his club course from the tips, but in tournament conditions on courses rated at 77 or 78, he can't break 85. Also in this class are club professionals and scratch golfers.
As the 2012 PGA Tour's advertising campaign stated, these guys are good.
Doug Benc/Getty Images

Former Philadelphia Phillies great Mike Schmidt is also a great golfer. Maintaining a plus-1.1. handicap as of 2009, Schmidt is also an avid fisherman.
Unlike Jack Wagner, however, Schmidt doesn't hold a golf tournament to benefit charity. Rather, he hosts a fishing event, the Mike Schmidt Winner's Circle Invitational. The Hall of Fame third baseman has also released a wine, the proceeds of which benefit the Cystic Fibrosis Foundation.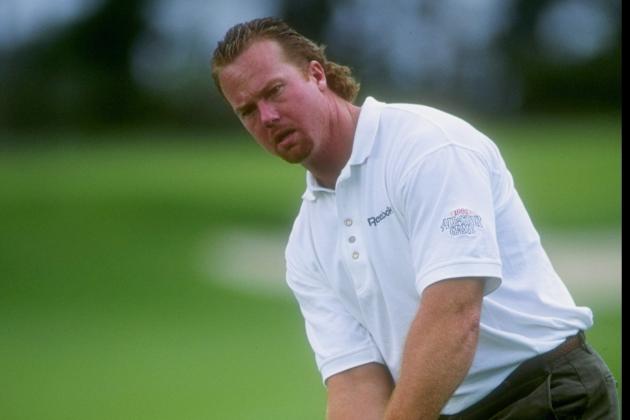 Gary Newkirk/Getty Images

Who says there's no steroids in golf? But really, Mark McGwire is an avid golfer who has a pretty good game, sporting a plus-2 handicap in 2009.
In 2005, McGwire attempted to qualify for the U.S. Open and shot a 77, eight strokes outside the qualifying score. It further illustrates just how great tour professionals are when a plus-two handicap (and a seasoned competitor) can't make it past the first stage of qualifying for a tournament.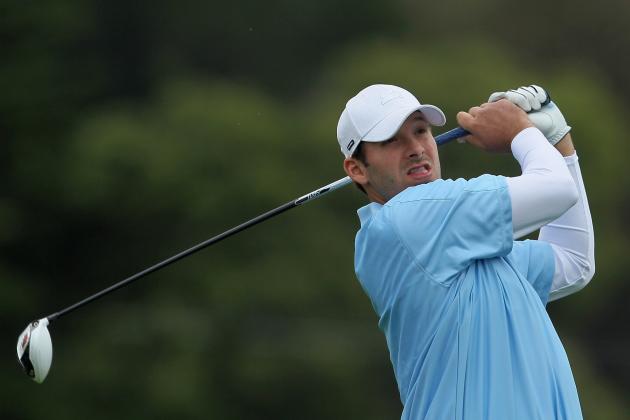 Jeff Gross/Getty Images

Easily the best celebrity/athlete golfer, Tony Romo is another fine illustration of the chasm between the talented golfer and tour professionals. Romo, who maintains a plus-3.3 handicap, shot an 84 in the Golf Digest U.S. Open Challenge at Torrey Pines in 2008.
Unfortunately, Romo's handicap seems likely to increase, as Cowboys owner Jerry Jones has stipulated that his star quarterback play less offseason golf so he can focus on football, according to Jay Busbee of Yahoo! Sports.