Ohio State Basketball Recruiting: Breaking Down Buckeyes' Top Targets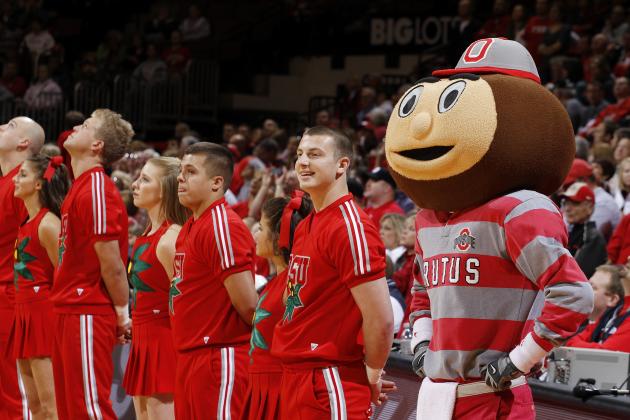 Joe Robbins/Getty Images

The college basketball offseason is often filled with season previews and way-too-early predictions, but much of the discussion surrounding Ohio State's time off has been about Thad Matta's impressive 2014 recruiting haul.
The Buckeyes already have four commits and are on the short list for a handful of the nation's top remaining players. Look for Matta to add at least one more player and possibly two before the class is finished.
Read on to get a breakdown of some of the Buckeyes' top targets.
*A bit of methodology is in order here: The player was considered a target if Ohio State is still listed as a school of interest per Scout.com (ratings and biography information in this article are also courtesy of Scout). Remember, these are only some of the top potential targets and shouldn't be looked at as a be-all and end-all list.
Begin Slideshow

»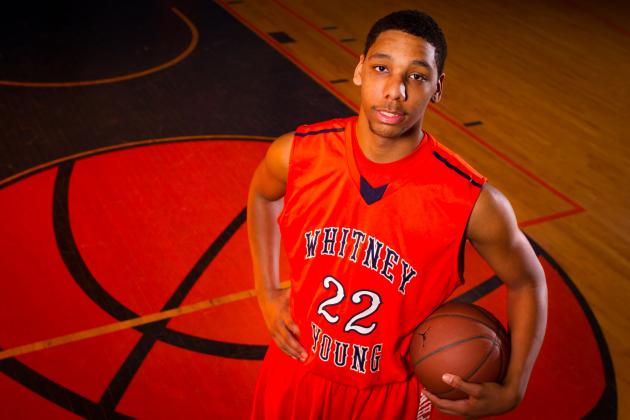 USA TODAY Sports

Jahlil Okafor is the top player in the nation for the class of 2014 and for good reason.
The Chicago native is listed at 6'10" and 260 pounds and effectively uses that size to clear space on the block. He is clearly the best post player in this class and shouldn't have much of an issue scoring down there at the next level.
He is an impressive rebounder, has soft hands down low (which should make Buckeye fans smile after two years and counting of Amir Williams) and can even hit a mid-range shot if asked.
His game is very similar to that of Jared Sullinger, who happens to be working with Okafor and perhaps chirping in his ear about how great Ohio State would be as a potential destination.
If Thad Matta can land Okafor, it will continue his Chicago/Illinois pipeline that includes Sam Thompson, Lenzelle Smith Jr. and Evan Turner.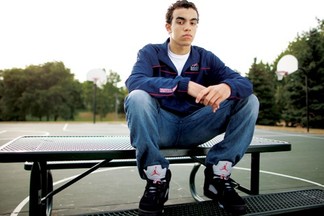 photo courtesy of espn.com
Much of the speculation surrounding Tyus Jones and his recruitment has centered on whether he will attend the same school as Jahlil Okafor or not, which is almost unfair considering how talented of a player Jones is on his own.
However, both players have stated in the past they would like to play together. If Thad Matta convinces the two of them to join the fold, it would be reminiscent of when center Greg Oden and point guard Mike Conley Jr. elected to do the same thing in 2006.
Jones is an incredible floor general who consistently sets up his teammates and controls the flow of the game on offense. He has the ability to score as well and continues to improve his shooting.
Jones' athleticism will allow him to blend into the up-tempo style of play that Ohio State implemented late last year. Even the possibility of Jones lobbing fast-break passes to Sam Thompson or feeding Okafor in the post should make Buckeye Nation excited.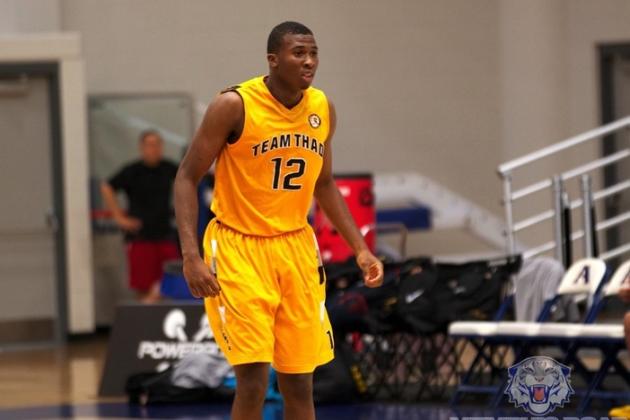 photo courtesy of memphisroar.com
Today's college basketball game puts a premium on stretch-forwards in the power forward slot, and that is exactly what Leron Black would offer Ohio State if Thad Matta were to convince him to come to Columbus.
Black is listed at 6'7" and just less than 200 pounds. He is a formidable athlete with the ability to jump out of the gym, finish at the rim and rebound against larger opponents. He can drive around slower defenders and has the touch to hit from mid-range.
His ball-handling is impressive for his position, and he can pass from the block. His game is an unpolished version of what Deshaun Thomas brought Ohio State last year in terms of rebounding, shooting and ball-handling, although Black isn't as effective from three-point range as Thomas.
Matta already landed Keita Bates-Diop, D'Angelo Russell and Jae'sean Tate, so there may not be room for Black. However, he is the type of player that you simply don't turn down if he is interested in joining your program.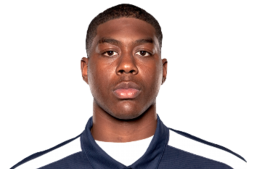 photo courtesy of espn.com
Thad Matta wants another center in this class, and Elbert Robinson may be the answer if Jahlil Okafor chooses to take his talents to a different program.
Cliff Alexander was thought to be the backup plan to Okafor (not that the uber-talented Alexander should be considered a backup plan to anyone), but he recently trimmed his list to 10 finalists, and Ohio State was not on there. Look for Robinson to fill Alexander's spot as option 1A for the Buckeyes down low in this class.
Much like Alexander though, Robinson is talented in his own right and shouldn't be seen as a mere backup option. He is bigger than Okafor (by an inch) and has soft hands and a nose for the basket on the block.
Robinson is an excellent passer, rebounder and decision-maker and would likely thrive in a pick-and-roll scenario with Shannon Scott or even Tyus Jones.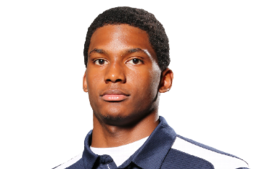 photo courtesy of espn.com
In terms of wing players, it doesn't get much better than Justise Winslow in the class of 2014.
He has all the traits a coach would ask for from an elite small forward. He is versatile, athletic, quick, can handle the ball and has the passing ability and high-level basketball IQ to handle the point guard or shooting guard positions in a pinch.
Offensively, Winslow uses his burst off the first step and lengthy frame to get to the rim with ease. However, he can also hit from behind the three-point line or kick out to open teammates if he draws too much attention.
If there is any part of the offensive arsenal that Winslow needs to improve upon, it is his mid-range game, but that will likely come with collegiate experience for someone who can already hit from three-point range.
The Buckeyes' 2014 class would shape up very nicely if Winslow was a late addition.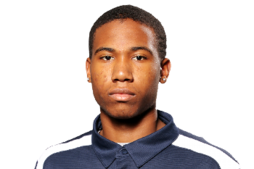 photo courtesy of espn.com
While players like Leron Black and Justise Winslow serve as athletic forwards who can play a variety of positions, Craig Victor offers formidable production down low as a traditional banger in the block.
Anyone who regularly watches Big Ten basketball knows there is always room for one of those in the Midwest.
Victor is listed at 6'8" and 220 pounds and uses that solid frame to score with relative ease in the lane. He has an impressive offensive arsenal with his back to the basket (an art form that is slowly fading away in today's SportsCenter-driven game among young players) and can face up from mid-range.
On defense he uses his wingspan and size to rebound, block shots and get in the passing lanes. Victor would pair well with someone like Jahlil Okafor down low, especially when it comes to hitting the glass.
Follow and interact with Ohio State basketball writer Scott Polacek on Twitter @ScottPolacek.