Argentina vs. Brazil: Which Team Is Stronger Right Now and Why?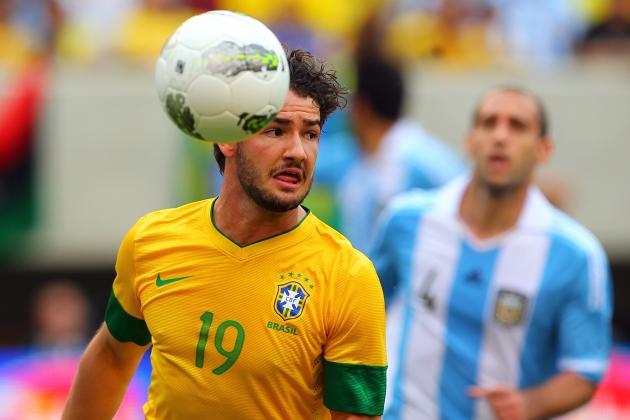 Rich Schultz/Getty Images

It's official: Brazil are back as a football power. After three years of meaningless friendlies, disappointment in their few competitive games and instability on the bench, the South American nation are showing their best form at just the right time.
Three wins out of three so far in the Confederations Cup, including an impressive 4-2 defeat of Italy, has brought confidence back to Felipe Scolari's charges. The 2002 World Cup winner can now prepare for a continental battle against 2011 Copa America winners Uruguay, with the victor guaranteed a place in the final for the World Cup warm-up tournament.
Watching with interest, however, are the Seleccion's traditional archrivals. Argentina are not present at this year's Confederations Cup, but a stunning run of form in qualifying has given them a legitimate right to claim they, and not the World Cup 2014 hosts, are the best in South America.
But which squad is truly worthy of that title? And, more importantly, which side will go into the competition in 12 months' time believing they can bring home glory? We take a closer look at Argentina and Brazil, and decide whether Felipao's or Alejandro Sabella's men are the real continental powerhouse.
Begin Slideshow

»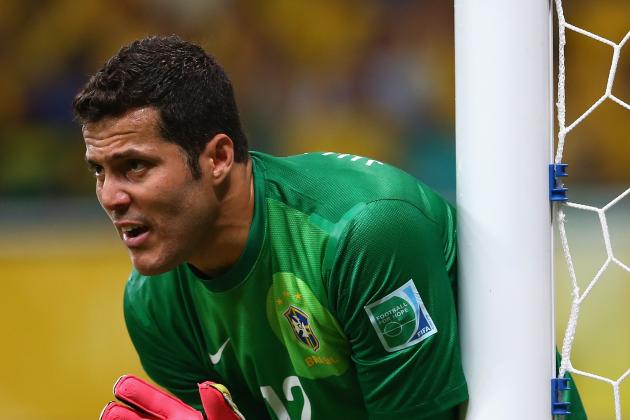 Robert Cianflone/Getty Images

Neither Argentina nor Brazil have the luxury of fielding one of the world's best players between the posts, but both Sergio Romero and Julio Cesar are competent performers more than capable of holding their defences together.
Romero, currently at Sampdoria, has somehow managed to keep his undisputed claim on the No. 1 jersey for four years, despite enduring a tough time at club level. Chiquito spent a prolonged spell on the bench for AZ and had to rebuild from Serie B, as he helped his current employers return to Italy's top flight.
Nobody can doubt his marvellous shot-stopping abilities, but he is sometimes lacking in confidence when it comes to claiming crosses and set pieces, something that has dogged his goalkeeping from the beginning.
That weakness means in the battle of the goalkeepers, Romero comes out a close second to Brazil custodian Julio Cesar. At the grand old age of 33, the QPR keeper is still a formidable presence in goal, and his all-round ability gives him the edge over his rival.
VERDICT: BRAZIL WIN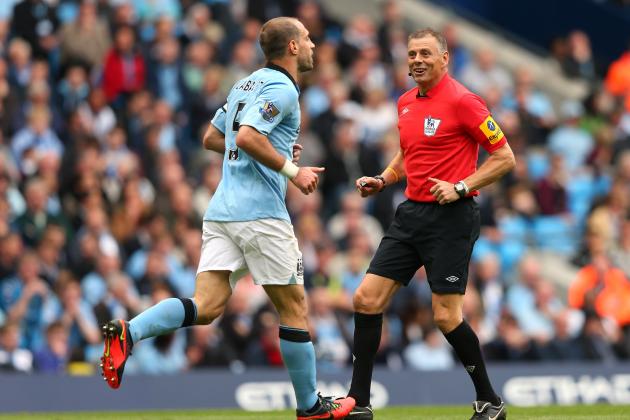 Alex Livesey/Getty Images

In front of the last line of defence, Brazil once more appear to have the advantage. A key facet of the Selecao's play is their ability to counter from deep, using the pace of Dani Alves and Marcelo out wide, who play almost more like wingers than full-backs.
For this to pay off, Scolari needs to count on two dependable faces in the centre. This is exactly what he has in the shape of Thiago Silva and David Luiz. Both men are veterans of the European game at the highest level, and although Luiz's cavalier attitude to defending sometimes induces panic, the presence of the Paris Saint-Germain star alongside him gives the back line a formidable look.
Compared to their neighbours, the Argentina back four is very much a work in progress. Out wide, Pablo Zabaleta is a steady figure on the right, albeit without a fraction of the attacking prowess possessed by Alves. Marcos Rojo gets forward with a little more authority, but the jury is very much still out on the youngster after some uneven performances for his nation.
In the middle, Sabella seems to have bet on the partnership between Ezequiel Garay and Federico Fernandez, playing them together in an attempt to bed in the pair prior to the World Cup. Argentina certainly look stronger in defence than in previous years, but few would pick the Benfica and Napoli men over their Brazilian counterparts.
VERDICT: BRAZIL WIN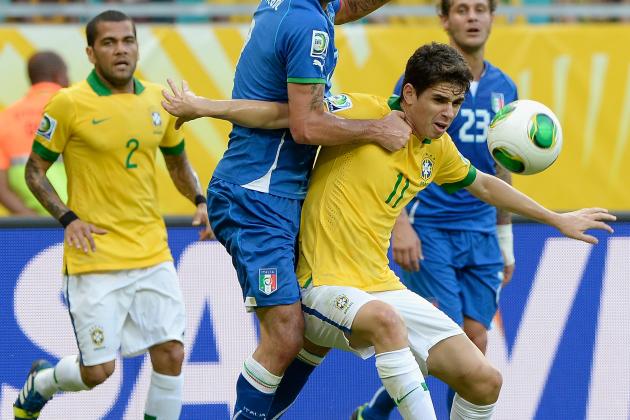 Claudio Villa/Getty Images

When all three are fully fit and in form, the Argentine middle trio is a well-oiled machine with three perfectly complementing parts. Javier Mascherano does what he excels at, anchoring the defence and making life miserable for those going forward before laying off to a colleague with the minimum of fuss.
Fernando Gago provides further cover in midfield with the added bonus of a much greater passing range and mobility, but Argentina's ace in the hole is Angel Di Maria. The Real Madrid winger has been transformed since coming under Sabella's tutelage, and his explosive bursts down the left have been the starting point for many of Argentina's goals.
In contrast, the Brazilian response appears to be still a work in progress. While the defence and attack have been recited from memory by Felipao over the Confederations Cup, Scolari still appears to be uncertain over which three men should plug the middle out of Oscar, Luis Gustavo, Paulinho, Hernanes and Lucas Moura.
Every player brings something different to the Selecao, but this uncertainty betrays the lack of a winning formula in the centre of the pitch. For that reason, Argentina's undisputed trio comes out on top.
VERDICT: ARGENTINA WIN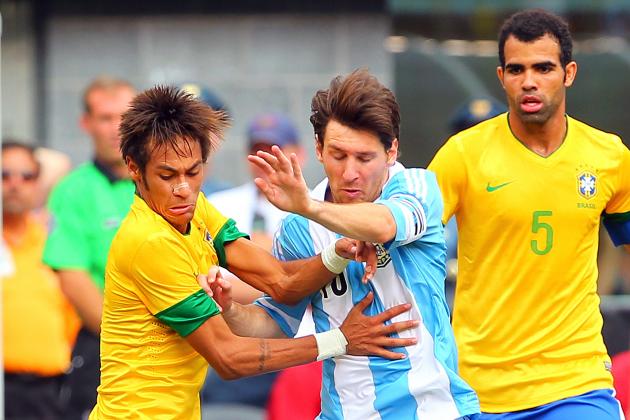 Rich Schultz/Getty Images

We have come to the faceoff everyone has been waiting patiently for: Which team possesses the greater firepower going forward, the attack featuring Lionel Messi or Neymar?
Argentina's Barcelona maestro suffered years of criticism in his home country, as many laboured under the impression that he gave less on international duty than for the Blaugrana. Since becoming captain, however, Lio has played like a man possessed, and several breathtaking performances in the last 24 months (not least a hat-trick turn against Brazil themselves) have helped him gain the respect of his home support.
Outside the little wizard, Gonzalo Higuain and Sergio Aguero provide Messi with two very different options when going forward, pace and power or subtlety and panache. Wherever it goes, the result is usually spectacular, and few would argue that in these three, Argentina boast one of the best forward lines in the world.
So where do Brazil enter into the argument? Neymar will soon be a teammate of Messi in Catalunya, and in the Confederations Cup he has been busy showing why, with three goals of the highest quality. Unfortunately for the ex-Santos youngster, the hard-working but uninspiring Fred and rather one-dimensional Hulk do not provide him with a trio of which La Pulga would be envious.
VERDICT: ARGENTINA WIN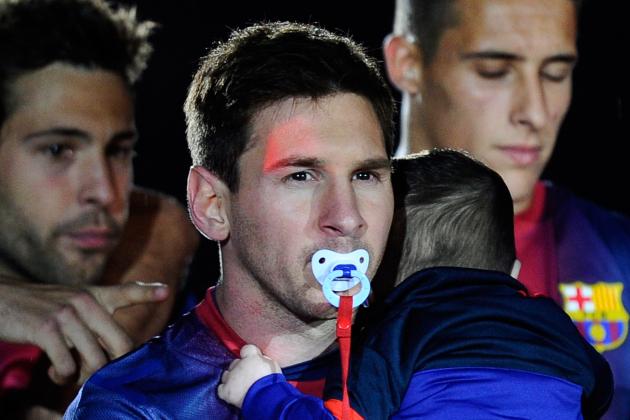 David Ramos/Getty Images

As you can see, rating who is in the best shape one year from the World Cup is no easy task. Brazil undoubtedly possess the greater quality at the back, while Argentina's fluid midfield and dazzling attacking talent help to even up the scores when breaking it down by possession.
In the end, it could all come down to experience. As individuals, Felipe Scolari's team of stars, containing Champions League, Copa Libertadores, Copa America and World Cup winners, should have no problem when it comes to the big games.
This masks the fact, however, that under the new coach, the Selecao have played to date a grand total of three competitive games, and that lack of practice means they need time to reach their peak.
Argentina, on the other hand, went straight from an unsuccessful tilt at the Copa America in 2011 to participating in the World Cup qualifying competition, a gruelling round robin that takes teams across the length and breadth of the South American continent.
Alejandro Sabella has had almost two years and 13 punishing qualifiers to mould his best team, and while work can still be done, that familiarity and knowledge of each other's play means that right now it is the Albiceleste who are the better team.
FINAL VERDICT: ARGENTINA WIN