Indiana Basketball: Breaking Down NBA Potential for Hoosiers' Stars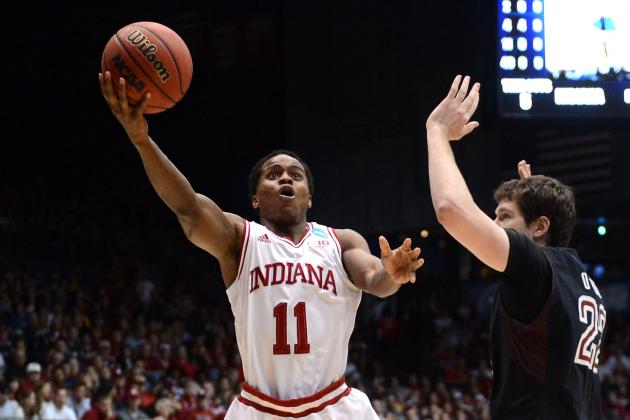 Jason Miller/Getty Images

Indiana basketball is known for producing plenty of NBA talent. Isiah Thomas, Calbert Cheaney, Alan Henderson and Eric Gordon are just a few of the many Hoosiers that have made it to the next level.
In this week's upcoming NBA Draft, two more Hoosiers, Victor Oladipo and Cody Zeller will make the leap to the NBA. This begs the question; which players on the current roster have the potential to follow suit when their IU careers are over?
This slideshow will look at the star players on Indiana's roster and explain whether they have what it takes to make it in the NBA.
Begin Slideshow

»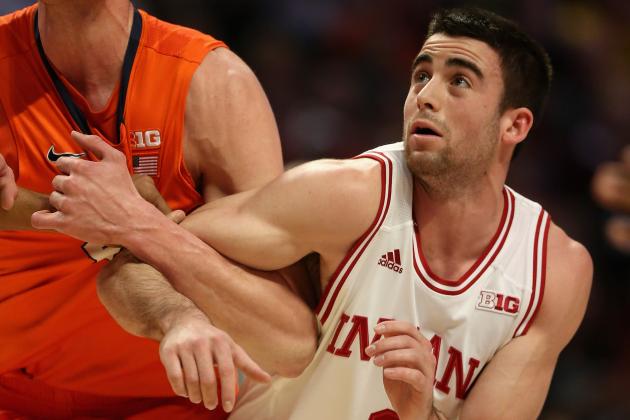 Jonathan Daniel/Getty Images

Will Sheehey has made it clear that he is a solid college basketball player. He is constantly a spark off the bench and was named last season''s Big Ten Sixth Man of the Year for his efforts. For his career, he has averaged 7.7 points and 2.9 rebounds per game, solid numbers for someone that has never been given the minutes of a starter.
Sheehey has good size at 6'7", can handle the ball and attack the rim. He is an above-average shooter, with mid-range jump shots being his specialty. Sheehey isn't afraid to crash the glass and can hold his own on defense.
Despite this, his chances of playing in the NBA are slim. First, his speed is an issue. Having to defend quicker, more athletic players than he's used to would pose a major problem.
Sheehey's shooting is also holding him back. He must develop an outside shot. He is a career 35 percent shooter from beyond the arc. This by no means makes him a slouch, but that percentage has to be better if he is going to play in the NBA.
Adding that dimension to his game would force defenses to be concerned with more than just his ability to drive. Currently, NBA defenders wouldn't respect his shot and would simply sag off of him. This would make it extremely difficult for him to do damage in the lane as he isn't fast enough to blow by an NBA defender giving him extra space.
Unless Sheehey dramatically elevates his game like Victor Oladipo did a season ago, his name won't get called on draft day. Playing on an NBA Summer League team and trying to make an NBA roster that way is a much more likely scenario for him.
NBA Potential: Low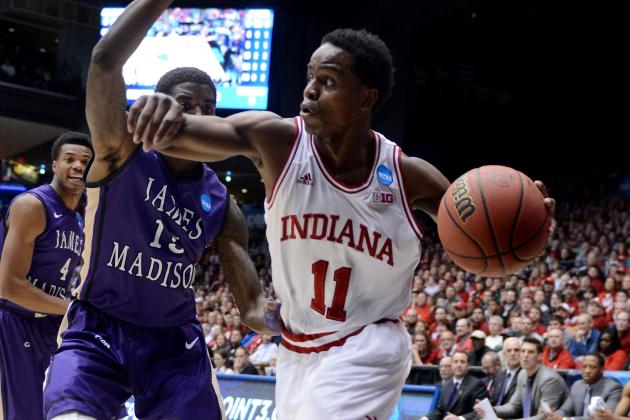 Jason Miller/Getty Images

Yogi Ferrell showed he has a wide array of skills during his freshman season (7.6 PPG, 2.78 RPG, 4.1 APG). He was at the helm of one of the best offenses in college basketball. He helped others make plays, but wasn't afraid to call his own number when the situation presented itself.
At times, his play was frustrating, but in other situations he looked as if he was ready for the NBA.
His Achilles' heel is his shooting. He only made about 40 percent of his attempts and only shot around 30 percent from the three-point line. Being an NBA point guard requires more than just passing, so Ferrell will have to become a much better jump shooter.
Still, Ferrell is a legitimate NBA prospect. He is an excellent ball-handler, insanely quick and makes good decisions (only 2.0 turnovers per game).

Ferrell showed a lot of promise in his first season and will only get better as time passes. His speed and ability to find teammates won't get overlooked by NBA teams. He will be in the NBA. The only question is will he declare after this season or the next?
NBA Potential: High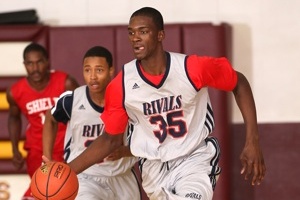 Credit: cbssports.com
Noah Vonleh has yet to play a single minute in a Hoosier uniform, but I'm buying into the hype. If he plays like he's capable of, he will easily be the star of next year's squad.
The 5-star recruit would likely hear his named called at this week's draft, if not for the NBA's age limit.
Vonleh is the complete package NBA teams want. He has great size at 6'9" and a massive wingspan of 7'4". His length allows him to cause havoc on defense. He's got the speed to defend guards, and can battle in the post because of his height.
In order to be a success in the NBA, players must be diverse on the offensive end. Vonleh fits that description perfectly.
He can score from anywhere. Finishing at the rim isn't a problem. He can step outside and drill three-pointers. Defenses struggle to contain him because of his speed, quickness and ability to handle the ball.
Look for Vonleh to have a monster year for the Hoosiers. When he does, NBA teams will be clamoring for his services.
NBA Potential: High