WWE Raw Preview: Mark Henry/John Cena, Bryan vs. Orton, Brock Lesnar and More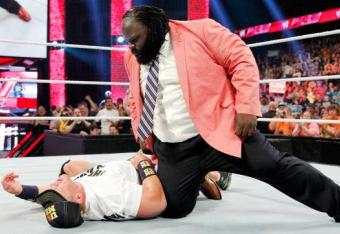 photo from wwe.com

As a new week is set to begin, WWE presents another new episode of Monday Night Raw!
Last week on the show, WWE really stepped up its game. With a number of surprises, twists and turns, the entertainment giant showed that it was gearing up for a big summer.
For this week's episode of its flagship show, WWE has gone over five points. Let's see what the company has in store for the WWE Universe this week!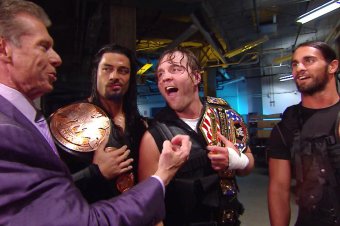 The Hounds of Justice: Will The Shield's Endorsement from Vince McMahon Lead to More Chaos?
Dean Ambrose, Seth Rollins and Roman Reigns have been wreaking havoc throughout the WWE since their debut last November at the Survivor Series pay-per-view. Targeting many of the company's top stars, The Shield were out to make a statement.
At the Extreme Rules event last month, the three Superstars made their biggest statement to date.
All three members of The Shield were set for championship matches, with Ambrose taking on Kofi Kingston for the United States Championship and Rollins and Reigns going for Team Hell No's Tag Team Championship. At the end of the night, The Shield had secured their first taste of WWE gold.
They have since successfully defended their belts in the rematches, as well as against Kane and the team of Daniel Bryan and Randy Orton. Now with title gold, the chaos from The Shield has intensified.
Last week on Raw, chief operating officer Triple H wanted them punished, but WWE chairman Vince McMahon praised their work. As a result, The Shield went on business as usual.
Will Mr. McMahon's liking of The Shield cause more carnage on Raw? Could Triple H go over his father-in-law's head and just punish them himself?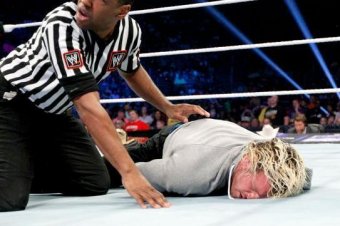 The Showoff: Will Dolph Ziggler Appear to Confront Alberto Del Rio?
At Payback, world heavyweight champion Dolph Ziggler was set to have his first match since suffering a concussion before the Extreme Rules event last month. He faced off against Alberto Del Rio, and the two had a hard-fought battle.
Del Rio took advantage of the previous injury, though, and targeted the head of the champion throughout the match. When it was all said and done, Del Rio was the new world heavyweight champion.
Last week on Raw, Ziggler didn't take too kindly to how Del Rio won the match. After the new champion walked out of a match against CM Punk, Ziggler came flying off the stage and went right after Del Rio. The attack was fierce, and The Showoff showed that he wasn't going to take losing the title lying down.
On SmackDown, Del Rio was back in action against six-time world heavyweight champion Chris Jericho, and Ziggler found it the perfect time to strike. He went after him during the match, which caused a disqualification loss for Y2J.
Ziggler may have gotten a little bit more vengeance, but he paid the price. Jericho would hit Ziggler with a Codebreaker, and the move brings Ziggler's health back into question since it targets the head and face.
Is The Showoff healthy enough to appear on Raw? If so, will he continue his attacks on Del Rio? If not, then what's next for him and the champion?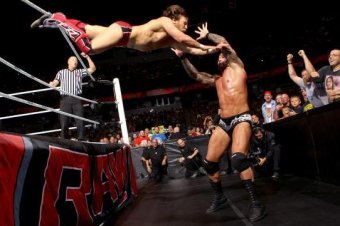 Daniel Bryan vs. Randy Orton
After Team Hell No lost the WWE Tag Team Championship to Seth Rollins and Roman Reigns of The Shield, Daniel Bryan began to think that he was the weak link of the team with Kane. Despite Kane reassuring him that he wasn't, Bryan has been very adamant about it.
Randy Orton soon rejoined the fight against The Shield, and it saw him team up with Bryan and Kane on multiple occasions. Like Kane, Orton would also try to convince Bryan that he wasn't the weak link, but he still wouldn't listen.
Team Hell No would ultimately break up, and that saw Bryan teaming up with Orton at Payback for the Tag Team Championship. On the SmackDown before the event, though, Bryan was riding high as he got the victory in a six-man tag match against The Shield. As a result, The Shield suffered their first loss as a unit.
At the PPV, Bryan would get pinned in the title match. Orton then called him the weak link, which led to a one-on-one match last week on Raw. WWE's Apex Predator picked up the victory after WWE doctors stopped the match, and on SmackDown, Bryan tied it up with a count-out victory.
He wasn't too happy about winning that way, though, so this week on Raw, Bryan and Orton will be going one-on-one once again. Who will win this match? Will it end in controversy like the other two, or can one finally pin the other?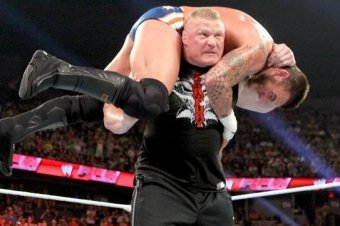 Paul Heyman Guys: Why Did Brock Lesnar Attack CM Punk?
At WrestleMania, Paul Heyman was involved in two of the big event's main events. First saw his client CM Punk try to break The Undertaker's legendary undefeated streak. While the "Best in the World" came close, the Deadman was standing tall at 21-0.
Next saw another of his clients, Brock Lesnar, take on Triple H in a No Holds Barred match. The contest was intense to say the least, and when the smoke cleared, it was The Game standing tall. Overall, it was not a good night for Heyman.
A week later, Punk would walk out of WWE while a steel cage match was set up between Lesnar and Triple H at Extreme Rules. Lesnar ultimately defeated WWE's COO, but the question remained, where was CM Punk?
Chris Jericho brought up that very question a few weeks before Payback. It resulted in a match between the two, and Punk made his return to WWE in his hometown of Chicago. The two Superstars had what was no doubt the match of the night at Payback, and the victor was the hometown hero.
During the match, though, Heyman almost cost Punk the win. Last week on Raw, Punk brought that up to him and declared that he didn't want the former head of ECW in his corner anymore.
In the main event, Punk defeated Alberto Del Rio by count-out, but his celebration was short-lived. Making his first appearance since Extreme Rules, Brock Lesnar made his return and went right for Punk. After a massive F-5, Lesnar was standing over an unconscious Punk.
Why did Lesnar attack him? Was it under the direction of Heyman? Did Lesnar act on his own in defense of his manager?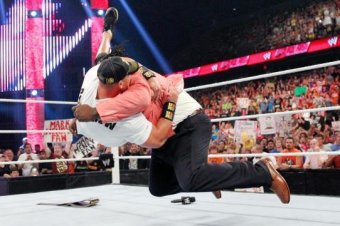 Retirement Postponed: How Will John Cena React to Mark Henry's Attack Last Week?
Mark Henry has been with WWE for 17 years now. He is one of the very few active wrestlers who has been with the company for that long. While he has only held three titles in that time, two of them are major belts.
He first held the WWF European Championship in 1999, but it would be nine years until he won another title. In 2008, he held the ECW Championship for two months and reigned supreme over WWE's version of Extreme Championship Wrestling.
In 2011, he finally reached the very top of the mountain when he defeated Randy Orton for the World Heavyweight Championship. That title he held for three months, but he has not won a championship since then.
It may not seem like he accomplished a lot, but Henry has had quite the career. Last week on Raw, he interrupted WWE champion John Cena to announce his retirement from professional wrestling. As the fans in attendance were getting behind him in support, he went in the other direction and delivered the World's Strongest Slam to the champion.
Henry wasn't retiring; he wanted the one major title he hasn't held in the company, the WWE Championship. How will the champion respond to being fooled? Will the World's Strongest Man get his title match at the Money in the Bank event?
After last week's episode of Raw, WWE will be working with quite a bit of momentum. Will it be able to keep it going this week? Tune in to find out!
This article is
What is the duplicate article?
Why is this article offensive?
Where is this article plagiarized from?
Why is this article poorly edited?