Which Shield Member Has the Brightest Future in WWE: Ambrose, Rollins or Reigns?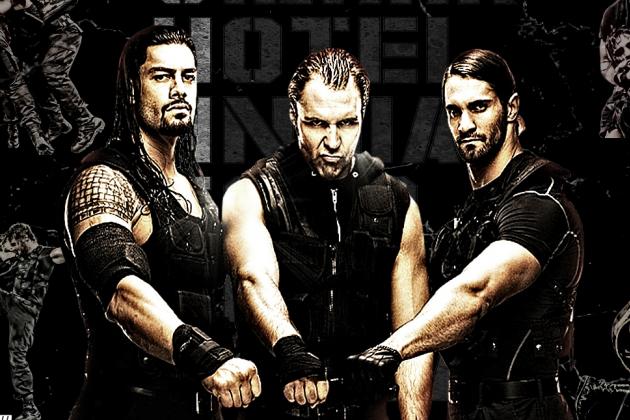 We've travelled a long way on the immutable wrestling timeline since The Shield burst onto the scene and satisfactorily power-bombed Ryback through a table. Since then, the groups has taken out top WWE Superstars and legends, interrupted generic promos and consequently established themselves as harbingers of happiness.
The Shield, just like everyone in this business, has it's share of detractors. However, the majority of the fans are in favor of this league of justice-seekers, and that has been a result of the unique styles of Dean Ambrose, Seth Rollins and Roman Reigns and how well they complement each other.
The Shield will break up at some point because nothing in WWE lasts forever (even a relevant Antonio Cesaro, depressingly). When the stable does implode, which Superstar will head toward greater glory and which one will be wrestling and losing to Kofi Kingston?
Begin Slideshow

»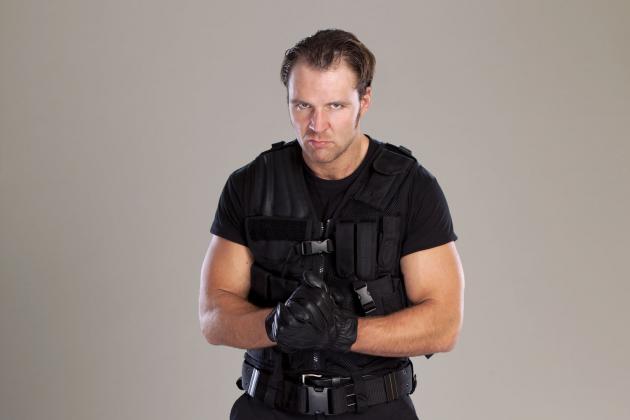 Dean Ambrose has garnered a tiny and outspoken cult of his own, one which existed much before he made a dramatic appearance on Survivor Series as a vicious mercenary. His ability to cut promos was well documented and widely talked about—even more than Jack Swagger's new attire.
It is no precious secret that to succeed in WWE, you need to able to cut a promo. Surprising it may be that a top wrestling promotion includes talking ability in its criteria for success, but that's how the wheel has spun for a long, long time.
WWE places an inordinate amount of emphasis on promo work because this is, after all, sports entertainment and the company is looking to make money off it. Which is why a Miz with good mic skills and average wrestling skills is granted the opportunities of a lifetime while an Antonio Cesaro is sent to NXT to lose to Sami Zayn.
This gives Dean Ambrose, who is the mouthpiece of The Shield of Justice despite WWE's attempts to give all three equal time during promos, the upper hand.
His wrestling style is unique and worth watching as well, which builds up a good overall package. Much like renowned stars CM Punk, Shawn Michaels and Undertaker, not only does his wrestling stand out, but it also tells a story. His moves complement his demented gimmick, and at times his style in the ring portrays a certain manic desperation that only enhances the drama in a match.
Expect Dean Ambrose to stay prominent after The Shield is over. Don't expect—believe that.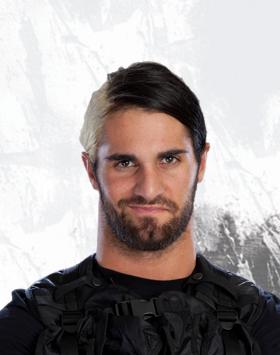 Seth Rollins, like Ambrose, has a cult of his own. Part of the reason why The Shield was well received by the WWE Universe is because passionate wrestling fans were familiar with Jon Moxley and Tyler Black from independent promotions and also familiar with their exceptional talents.
They already know Seth Rollins can produce stellar matches, and when he actually does produce them (TLC 2012, against Daniel Bryan a few weeks back), he solidifies their devoted belief in him.
Seth Rollins is a high-flying, high-risk specialist. Everything he does in WWE—right from falling through multiple tables from a considerable height to even entering the ringside area by jumping over the barricade—has a risk of fatal injury.
At times he resembles a Ghost of Jeff Hardy of the Christmas Past. His mic skills are nothing extraordinary, and they fall flatter because he speaks right after Dean Ambrose, so he needs to put in substantial effort in improving his promos or he might just end up leading the midcard for the indefinite future.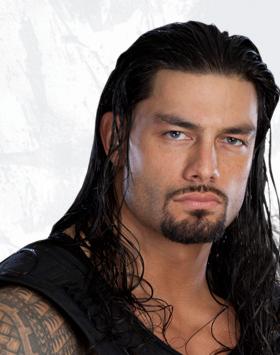 Roman Reigns is the powerhouse and aggressor of the team. He's the one who can turn the tide with just one move.
He's that guy.
When it comes to big guys, WWE tends to go lax on their stringent pre-requisites (like good wrestling, good mic skills) and seems content with the physique. Rumors fly around at sporadic intervals about Vince McMahon's unhealthy obsession with wrestlers with a good physique, and at times these rumors seem true. This is the same world where The Great Khali is a former champion and Ryback will become one soon.
As a result, Roman Reigns has an upper hand by default. He feeds on a rich wrestling heritage and builds on it in the ring. His display of aggression and intent is reflected by his moves and taunts and enhances the match he is a part of.
He hasn't said much on the mic, and it would be wrong to dismiss him based on minimal content. His mic skills are yet to be explored, but even despite that, he might do great in WWE if he just relies on brute force.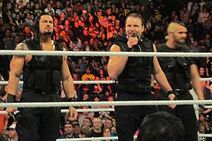 I might get a fair modicum of flak for stating this, but I believe Roman Reigns might actually sprint ahead of Ambrose in the kayfabe WWE hierarchy. Big guys often have it relatively easy, and while Roman Reigns isn't the biggest in the roster, he definitely is a powerful wrestler on his own and the strongest of the trio.
Seth Rollins could achieve great success in the midcard. You can almost foresee WWE toying with him by placing him in matches where he could execute some high-risk moves.
All in all, all three members of The Shield are heading toward a bright future. As long as they don't interrupt Stephanie McMahon, that is.
Thanks for the read, all.
Shalaj Lawania is known for his disappearing acts, because being there all the time is too mainstream. Do show him love, he needs it. For more love, you can follow him on Twitter if you have a good annoying tweets threshold. For the rest, use Wikipedia.