15 Current Sports Names That Make You Hungry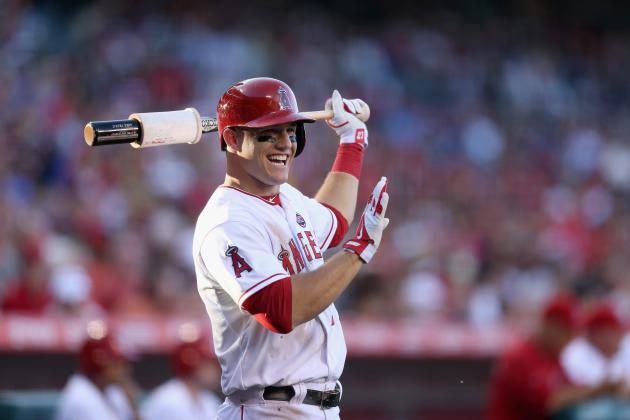 Jeff Gross/Getty Images

One thing that most fans love to pair up with watching sports is food.
All too often, we find ourselves scarfing down a giant pizza and slamming a cold six-pack of brews during a game, feeling about as manly (and American) as possible when finally finished.
But could there actually be an underlying message for what we want to eat based on some of the athletes' names we're watching on TV?
I'm not completely sure. But after seeing some of these names, I wouldn't be surprised if your mouth starts salivating for some grub because of them.
Begin Slideshow

»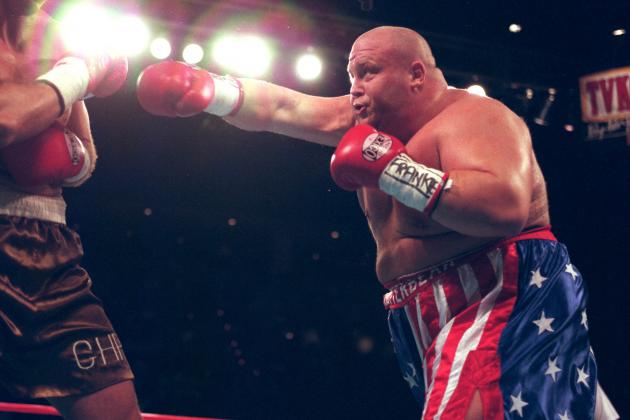 Al Bello/Getty Images

Weighing in at over 400 pounds, the first thing one might notice about boxing cult hero Eric "Butterbean" Esch is that he's definitely had his fair share of food.
Knowing that he could knock them out with a simple right jab though, it'd be safer to stop staring and start thinking about the shmorgishborg of food that his name entitles instead, because it makes me think of one hearty meal.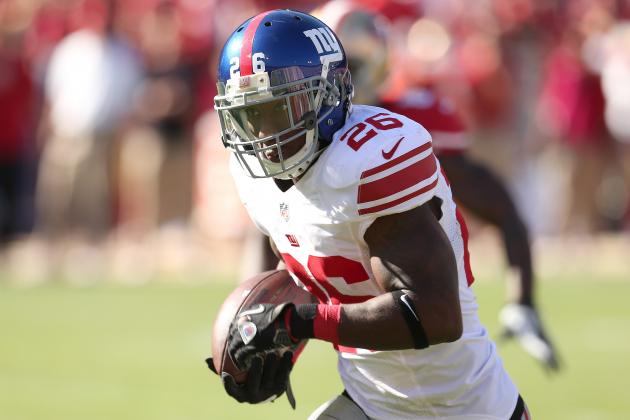 Stephen Dunn/Getty Images

Giants safety Antrel Rolle has proven over the course of his career that he's anything but soft—especially when it comes to the bone-crushing hits he delivers—but his last name might suggest something totally different.
In fact, the first thing one might want when hearing his name is a nice warm, soft, doughy dinner roll to eat while watching the Giants play.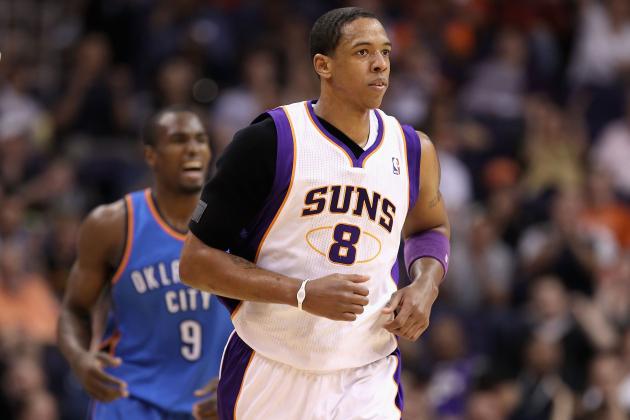 Christian Petersen/Getty Images

Is it just me, or does anyone else want to pile in the car and hit up McDonald's drive-thru right now for some greasy, salty french fries?
As Suns forward Channing Frye has proven over the course of his career, it doesn't matter what size or shape you are, it's still possible to be good.
You know, kind of like all those french fries at the bottom of the bag.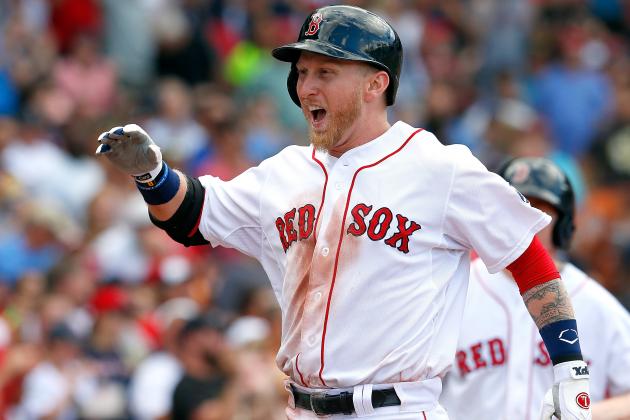 Jim Rogash/Getty Images

Red Sox utility man Mike Carp might not be a household name, but given his last name, it's enough for any family to feel hungry.
Matched with the fish with the same name, Carp might just have you wishing you were out snagging your dinner instead of watching him play baseball.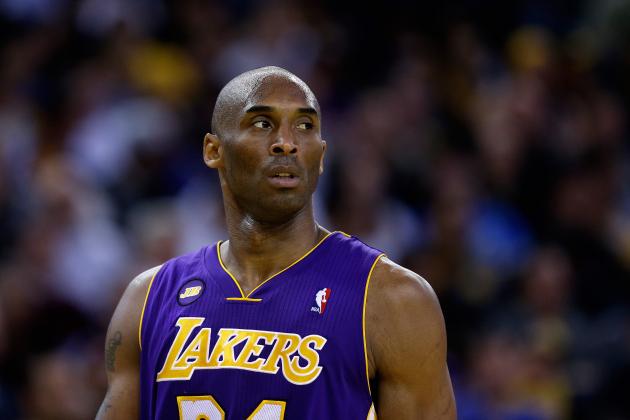 Ezra Shaw/Getty Images

Not only is Lakers guard Kobe Bryant one of the best basketball players in the world, tempting enough for even the most casual of fans to want to watch, his name is pretty mouth-watering too.
With a first name like Kobe, a delicious steak might be what one desires.
It's fitting, especially considering Bryant's game is as rare as filet mignon.
But when you consider his middle name is actually "Bean"—named after his dad Joe "Jellybean" Bryant—and it's enough for even the biggest foodie's head to explode.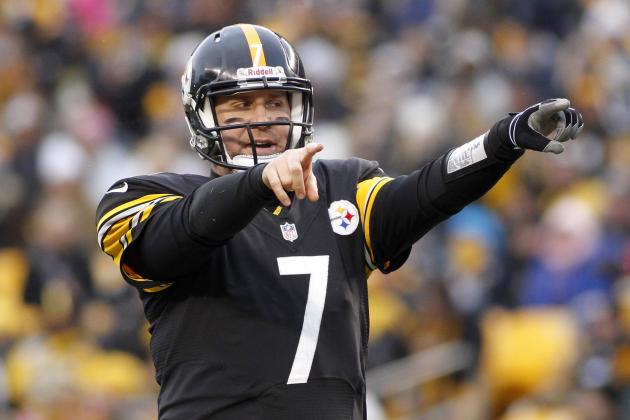 Justin K. Aller/Getty Images

Standing at 6'5" and weighing over 240 pounds, Steelers quarterback Ben Roethlisberger has definitely eaten right in his lifetime.
But it's the two-time Super Bowl-winning passer's last name that makes me want to grab some ground beef and roll up a thick, juicy burger.
In fact, that's what some Pittsburgh establishments did, naming a burger after their star signal-caller.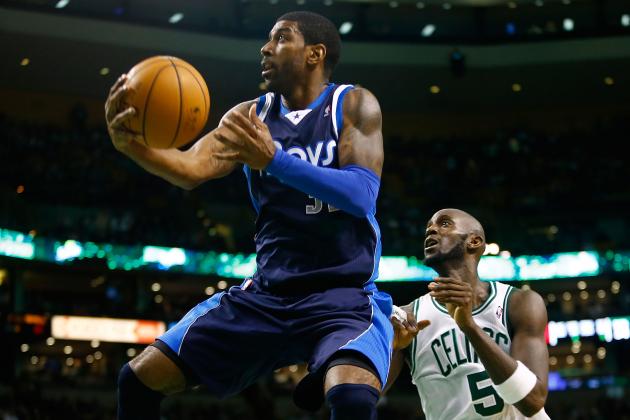 Jared Wickerham/Getty Images

Just like the unrelated Patriots linebacker Jerod Mayo, Mavericks shooting guard O.J. Mayo's last name is one that makes me want nothing more than a cold cut combo.
The two athletes might not be cold at all, but since nothing goes better on a sandwich than mayo, I just can't stop myself from ordering some Subway anytime I see them play.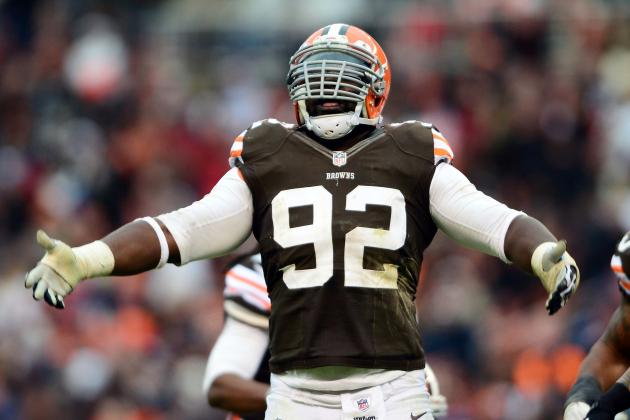 Andrew Weber-USA TODAY Sports

You know those tasty, sugary treats you see at every single gas station you stop at around the country?
Yeah, that's what I picture when I hear Arizona Cardinals defensive end Frostee Rucker's name.
Seriously, all I want right now is to mix together a cherry, blueberry and lime frosty and sip on it on this 90-degree day right now.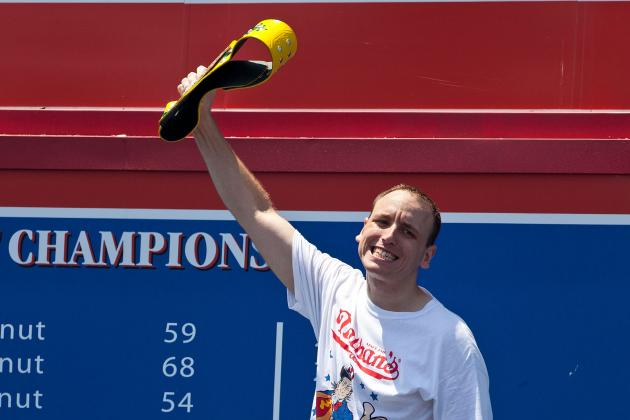 Andrew Burton/Getty Images

It's probably pretty difficult not to think of food when hearing competitive eater Joey Chestnut's name.
On top of owning anyone who crosses his path when it comes to scarfing down hot dogs—winning the annual Nathan's hot dog contest each of the past six years—his name sounds like a certain snack that is probably kept besides a fire at your Grandma's house during the holidays.
He might not look wholesome while stuffing his face with hot dogs, but at least his name makes him seem that he is.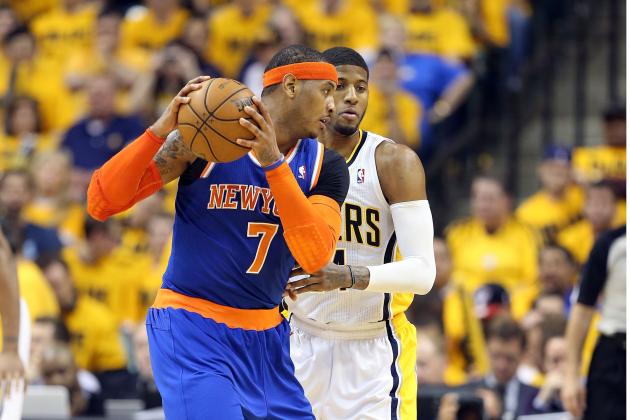 Andy Lyons/Getty Images

About the only thing smoother than Knicks forward Carmelo Anthony's game is his actual name.
After leading the NBA in scoring this past season, Carmelo again showed that he can be a sweet treat to New York fans on any given night.
But it's his name that makes me want to taste something sweet—say, a caramel candy bar to feed this sugary desire I've got right now.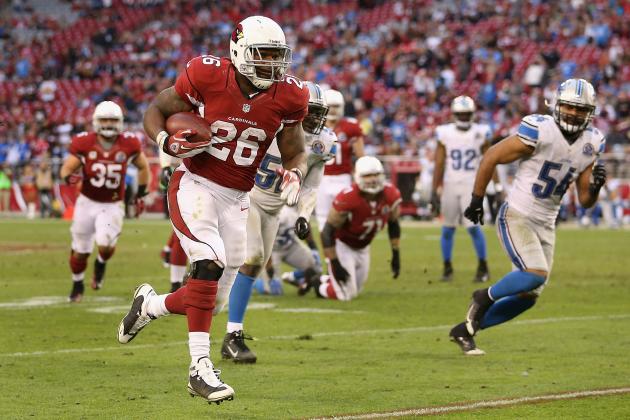 Christian Petersen/Getty Images

This is really where my fat kid sweet tooth is coming out, because NFL running back Beanie Wells' name makes me think of a giant box of jelly beans.
We love all the different flavors we can find at the bottom of our Easter basket—well, except for popcorn; that just tastes like crap to us.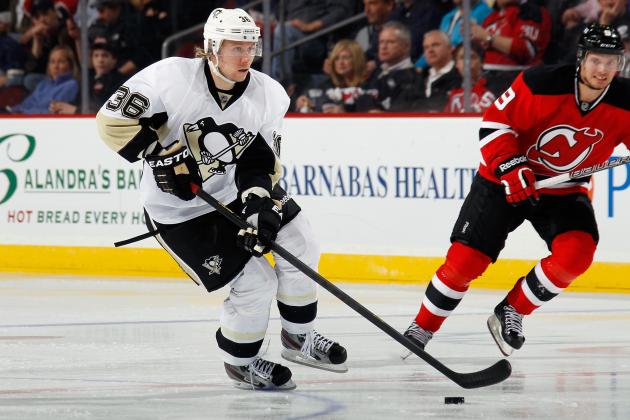 Bruce Bennett/Getty Images

Does anyone else feel parched right about now, or is it just me?
Every single time I hear Penguins winger Jussi Jokinen's name, all I can think about is either a tall, cold glass of Cran-Apple juice or a freshly-blended smoothie.
Regardless of what your taste buds tell you, his name sounds tasty, doesn't it?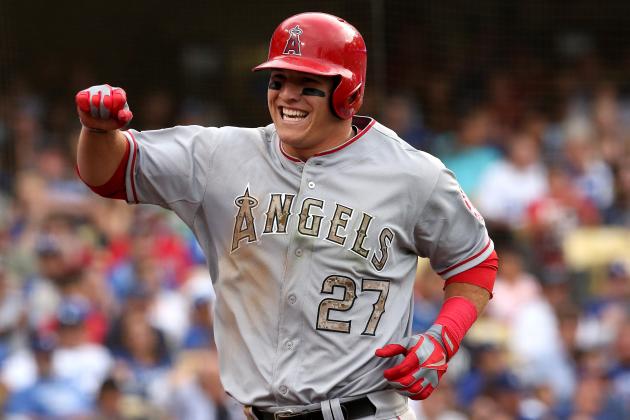 Stephen Dunn/Getty Images

Not only does the reigning AL Rookie of the Year make Angels fans drool with his play, but thanks to his last name, Mike Trout probably makes them crave a certain kind of fish.
If you've ever seen Trout hit the ball or leap to make a spectacular grab, it's pretty clear that this is one trout that is tough to hold on the line.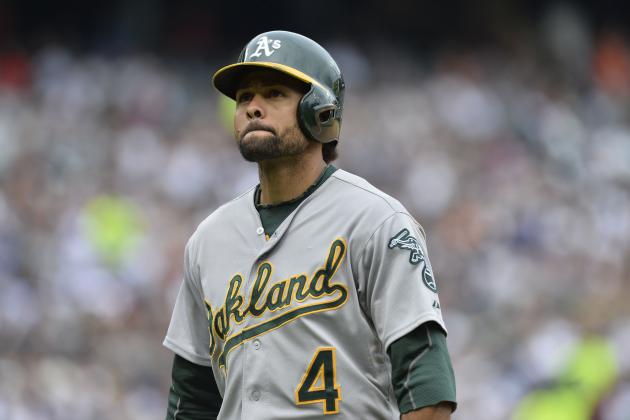 Brian Kersey/Getty Images

Normally, I wouldn't poke fun at a guy for getting a nickname from being bullied by siblings who said he looked like a cartoon character from a cereal box.
But in Coco Crisp's case, I'm actually happy the moniker stuck with him, because all I want right now is a giant bowl of chocolaty goodness.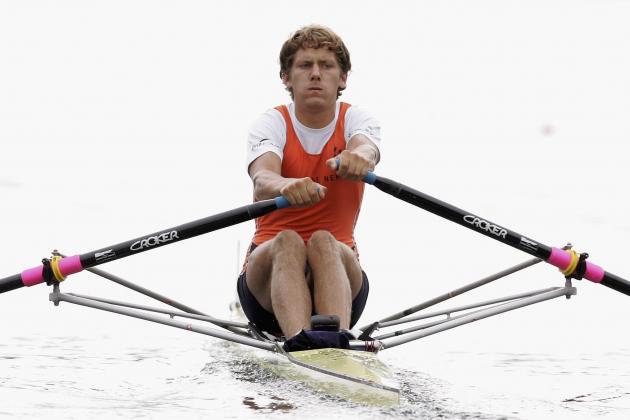 Christopher Lee/Getty Images

There probably aren't too many of you who know who Sjoerd Hamburger actually is, but after seeing him perform in the Olympics last year for his native Netherlands rowing team, I'm sure you couldn't help but think of one thing—food.
The dude's last name is hamburger; does it get anymore tempting to eat than that?