Barcelona superstar Lionel Messi and his father find themselves in an unfortunate situation, reports CNN Italian sports correspondent Tancredi Palmeri:
JUST IN: spanish court decided to charge Lionel Messi and his father for fiscal fraud

— Tancredi Palmeri (@tancredipalmeri) June 20, 2013
Palmeri added:
Lionel Messi is expected to be on court for tax fraud on September 17

— Tancredi Palmeri (@tancredipalmeri) June 20, 2013
The story originally grabbed headlines last week, when it was revealed that tax authorities in the country claimed Messi and his father, Jorge Messi, owed millions in unpaid taxes in connection with image rights.
Leo Messi and his father have reportedly been served by Spanish tax authorities who claim the duo owe millions of euros owed in taxes.

— ESPN FC (@ESPNFC) June 12, 2013
Dermot Corrigan of ESPN passed along a report from Spanish outlet El Periodico, which reported the amount could be as high as €13 million.
Authorities believed the duo purposely withheld revenue information for a four-year span, starting in 2006. They did so by "channelling the income through front companies in tax havens," reported Corrigan.
Messi quickly took to Facebook:
We communicate "We have just known through the media about the claim filed by the Spanish tax authorities. We are surprised about those news because we have never committed any infringement. We have always fulfilled all our tax obligations, following the advices of our Tax Consultants who will take care of clarifying this situation."
Spanish tax officials believe otherwise, and the mid-September court date would coincide with the early portion of Barcelona's season.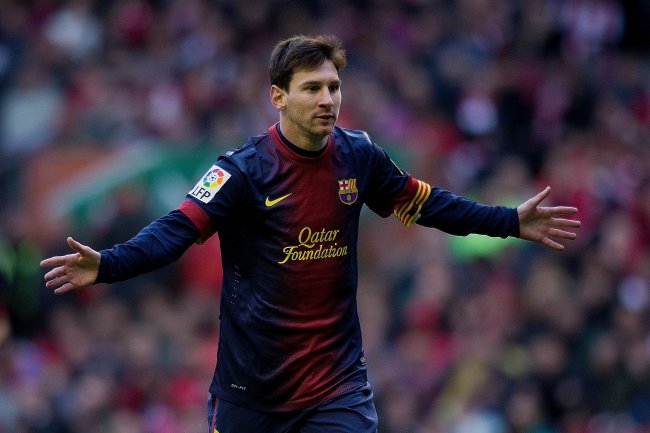 Gonzalo Arroyo Moreno/Getty Images
What remains unclear is the potential outcome if Messi is found guilty of tax fraud. More information about the possible punishment should become clear after the Sept. 17 court date, when Messi is reportedly expected to attend to face the charges.