After suffering a gut-wrenching loss to the Miami Heat in Game 6, the San Antonio Spurs must somehow regroup and gear up for a do-or-die Game 7 on Thursday night in Miami.
Which team will win Game 7 for the NBA title?
The way the Spurs lost on Tuesday night was more damaging, perhaps, than the fact that they lost.
Defensive breakdowns, a multitude of turnovers during the critical fourth quarter and a complete loss of any cohesion on offense led to one of the most devastating losses we've witnessed from a team just minutes from an NBA title.
At one point during the fourth quarter, the Heat went on a 22-9 run to go ahead by three points, as noted by the Miami Heat's official Twitter account, after being overrun between the beginning of the second quarter and the early part of the fourth quarter:
#HEATFinals: HEAT have outscored the Spurs 22-9 in the 4th and lead by 3 with just under 3 minutes remaining.

— Miami HEAT (@MiamiHEAT) June 19, 2013
San Antonio completely fell apart when the game was on the line.
Needless to say, the AmericanAirlines Arena will be an absolute madhouse on Thursday night.
No team has won two games in a row in this series thus far. That said, you can throw all the trends, stats and tendencies out the window for this contest.
Miami's players will have thousands of rabid fans feeding them extra energy, while San Antonio's players will have to find a way to somehow bounce back from Tuesday's debacle.
Here are the biggest keys for San Antonio as it attempts to rebound from that loss.
Manu Ginobili Must Show Up Big or Ride the Pine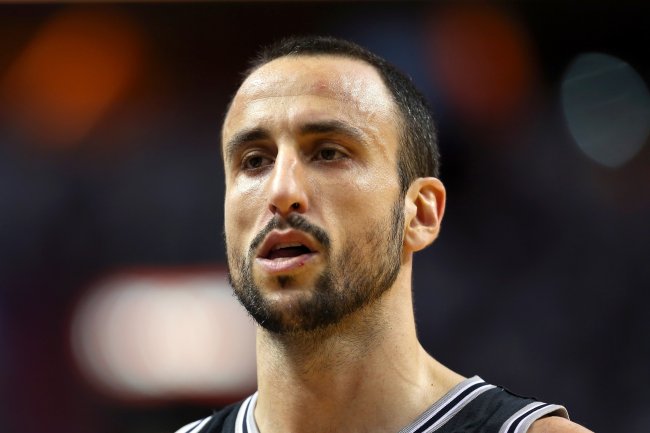 Mike Ehrmann/Getty Images
If you watched Game 6, then you don't need me to tell you just how bad Ginobili was. If you didn't watch Game 6, then you missed was a comedy of errors.
In Ginobili's 35 minutes on the court, San Antonio was outscored by Miami by 21 points.
The Spurs lost in overtime by three points.
Let that sink in for a moment.
He finished the game with nine points, four rebounds, three assists and eight turnovers—one of the worst games in his entire career, as noted by Alex Kennedy of of Hoopsworld:
Game 6 was one of the worst games of Manu Ginobili's career. Now, he must bounce back in Game 7. (@USATODAYSports): http://t.co/aom7kTq3U1

— Alex Kennedy (@AlexKennedyNBA) June 19, 2013
He had the ball in what should have been the final possession of overtime, but a wild drive to the basket in which he appeared to have traveled led to the game-clinching free throws by Ray Allen.
If Ginobili comes out flat again in Game 7, Gregg Popovich must not hesitate to pull him.
Danny Green Must Find His Shooting Touch Once Again
In the first five games of this series, Green was unconscious from behind the arc.
As noted by NBA.com/Stats, Green hit 25-of-38 three-point shots (65.8 percent):
Danny Green has an #NBAFinals record 25 threes made (25/38, 65.8%) for the series. Shot chart of just his 3's: http://t.co/k2NwdAMcby

— NBA.com/Stats (@nbastats) June 17, 2013
He was the team's leading scorer in those first five games, averaging 18 points per contest. The Heat had no answer for him, and he was able to play with a level of comfort and confidence we've never before seen.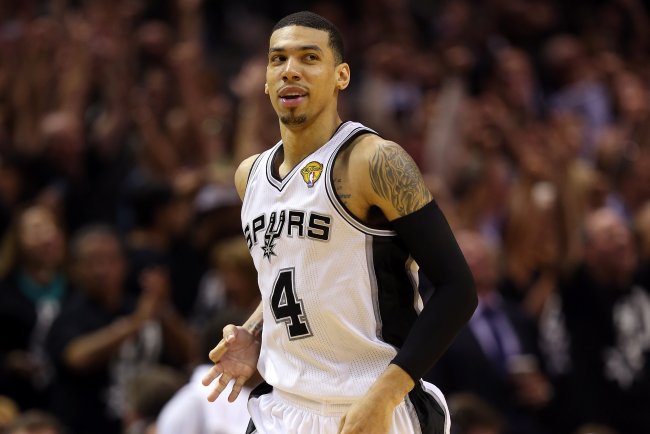 Mike Ehrmann/Getty Images
Green completely lost his mojo in Game 6, however. He had just three points on Tuesday night, hitting just 1-of-7 shots. Like Ginobili, Green's presence on the court in Game 6 was a detriment to his team, as the Spurs went negative-12 in the 41 minutes in which he played.
The biggest key for the Spurs in Game 7 is...
Another performance like this one from Green will doom San Antonio on Thursday in Miami. He must rediscover his shooting touch and contribute in a meaningful way on both ends of the court.
Free. Throws.
Free throws are supposed to be gimmes, but if not for some ill-timed misses late, San Antonio would have won Game 6 and claimed an NBA title.
For the game, the Spurs hit their seasonal average, making 75 percent of their free throws. But with the game on the line, San Antonio couldn't get the ball into the bucket, as noted by ESPN's Mike Hill:
Spurs missed some huge free throws late....Tim Duncan not in the game BUT give credit to LeBron for that HUGE 3

— Mike Hill (@MikeHillESPN) June 19, 2013
Looking back at the play-by-play of the fourth quarter, the Spurs missed three free throws out of eight attempts. Ginobili missed two in the middle of the fourth quarter while the Heat went on their huge run.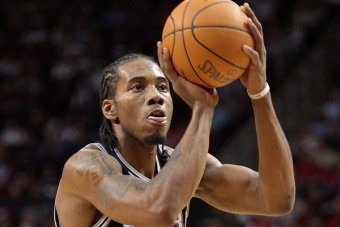 Troy Taormina-USA TODAY Sports
Then, Kawhi Leonard missed his first attempt when the team had a two-point lead with 19 seconds left on the clock. Leonard made the second shot, which turned out to be huge, considering Ray Allen's heroic three-pointer that sent the game into overtime, but the damage was already done.
Playing road games in the NBA Finals is hard enough without shooting yourself in the foot like this.
San Antonio must hit its free throws—especially in the fourth quarter—on Thursday night in Miami or suffer another heartbreaking loss.
Follow me on Twitter @JesseReed78