Ranking the 5 Biggest Fan Favorites in Tampa Bay Lightning History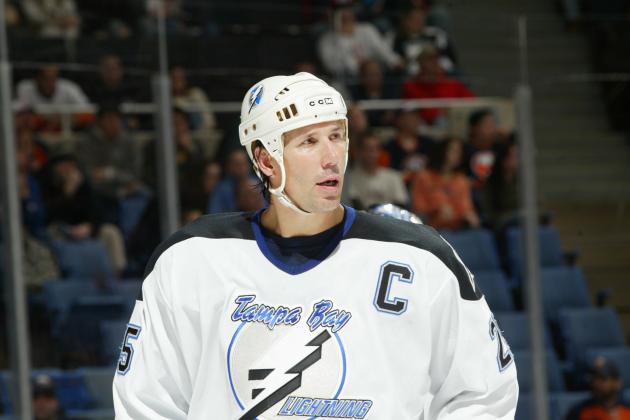 Andy Marlin/Getty Images
Dave Andreychuk is one of the many fan favorites to wear a Lightning sweater, but is he No. 1?
The Tampa Bay Lightning celebrated their 20th season in the NHL last year. The franchise has done it all in its short history. They have a Stanley Cup, Hall of Fame inductees and a big influence in the Tampa Bay community to their credit, and none of that would have been possible without these fan favorites.
The Lightning are a first-class organization from the ownership on down. They are more than just hockey players. They are members of the community, and that tight-knit bond has only strengthened the interest and support for the team.
The success on and off the ice can be attributed to a large group of players and front office members. Here are the five biggest on-ice fan favorites in Tampa Bay Lightning history.
Begin Slideshow

»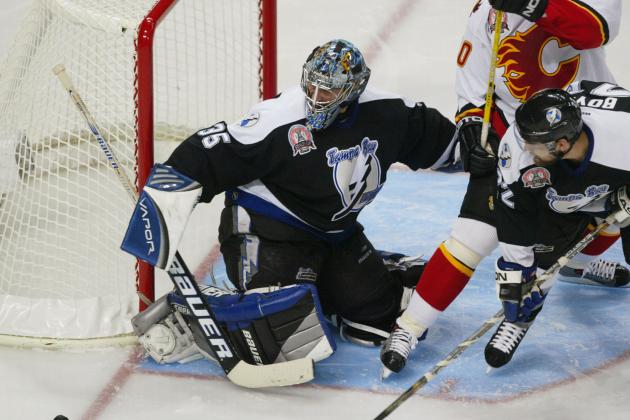 Elsa/Getty Images
A Stanley Cup winner, Nikolai Khabibulin is Lightning fans' favorite goaltender.
Nikolai Khabibulin spent four seasons with the Lightning from 2000-04. The most important season to the Lightning organization came in 2003-04 when they brought home the first—and only—Stanley Cup in franchise history.
Khabibulin was a two-time All-Star in a Tampa Bay sweater and went 28-19-7 with a 2.33 goals-against average during the Stanley Cup season. Despite his short tenure in Tampa Bay, Khabibulin has endeared himself to Lightning fans forever.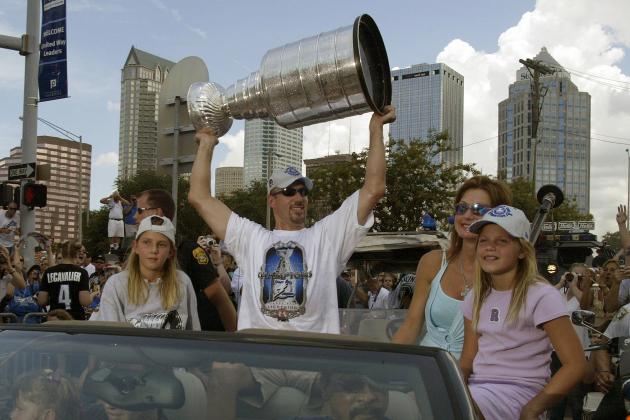 Chris Livingston/Getty Images
A former captain and Stanley Cup winner, Dave Andreychuk will never be forgotten among Lightning fans.
Dave Andreychuk is another former Bolt who cemented himself in Tampa Bay Lightning history in just four seasons. He was the captain of the Stanley Cup-winning team in 2004. Even though his career was coming to a close when he joined the Bolts, he still earned the respect of the community.
Andreychuk played in 1,639 regular-season games but only 278 for the Lightning. Regardless, the image of him hoisting the cup can bring a smile to any Tampa Bay fan's face. He continues to be a face of the Lightning with his broadcasting career on Fox Sports' Sun Sports.
The Dave Andreychuk Foundation is another bright aspect of his impact on the community. The foundation provides funds for youth hockey in both Hamilton, Ontario, Canada and Tampa, Florida.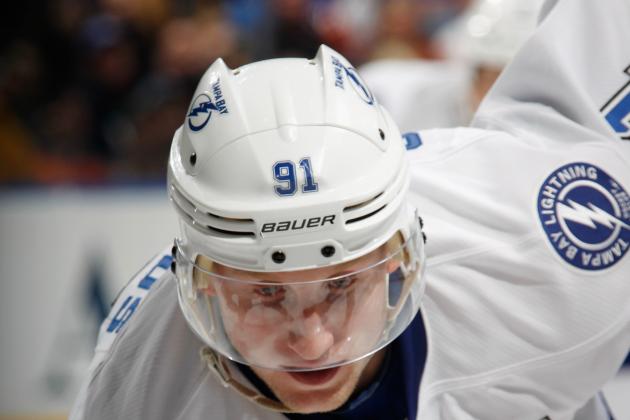 Bruce Bennett/Getty Images
The only thing keeping Steven Stamkos from all of the hearts in Tampa Bay is the absence of a Stanley Cup.
The newest face of the franchise, Steven Stamkos, wins fans over with every goal he scores—and that happens a lot. The 23-year-old superstar already has 208 goals in just five seasons. He is a hard worker and a leader on and off the ice.
His individual accolades brings international attention, but none more important than the affection of the young Lightning fans. As a big piece of the Kids Are Heroes Community Awards, Stamkos brightens the days of young fans in the Tampa Bay area.
The only thing keeping him from being made into a statue is that he hasn't brought home another Stanley Cup—yet.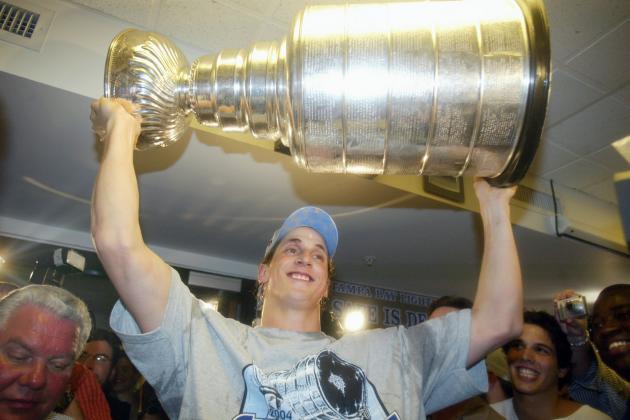 Elsa/Getty Images
Once a bright young star for the Lightning, Vincent Lecavalier has grown into a captain and a legend.
A few down seasons have caused Vincent Lecavalier to fall out of favor for some Lightning fans. However, what he has done for the franchise is irreplaceable. A first overall pick in 1998, Lecavalier has played in 1,037 regular-season games—all of them in a Lightning jersey.
The 2004 Stanley Cup remains the brightest spot in his career, but a 52-goal season in 2006-07 and 60 game-winning goals only add to his legacy. The only thing that eclipses his 874 career points is his Vinny4 Foundation, which helps fight pediatric cancer. His organization funds medical research and pediatric care in the Tampa and St. Petersburg area.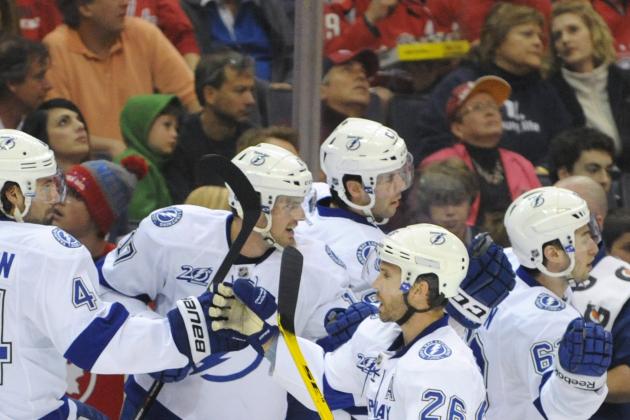 Mitchell Layton/Getty Images
Martin St. Louis is a legend in Tampa Bay and one day, a Hall of Famer.
Martin St. Louis is a world-class individual and the ultimate role model. Once undrafted, St. Louis continues to rewrite the record books by proving that age is just a number. Next season, he will reach the 1,000-game mark and should receive an ovation as great as Lecavalier's last season—if not louder.
St. Louis outworks, outplays and outperforms players half his age. He reports to work every day and puts up his best effort every day. With a 912-point career thus far, St. Louis will eventually become a well-deserving Hall of Famer.
When fans mention the Tampa Bay Lightning, it should be St. Louis who comes to mind first.