A Very Early Look at the St. Louis Cardinals' 2014 Free-Agent Targets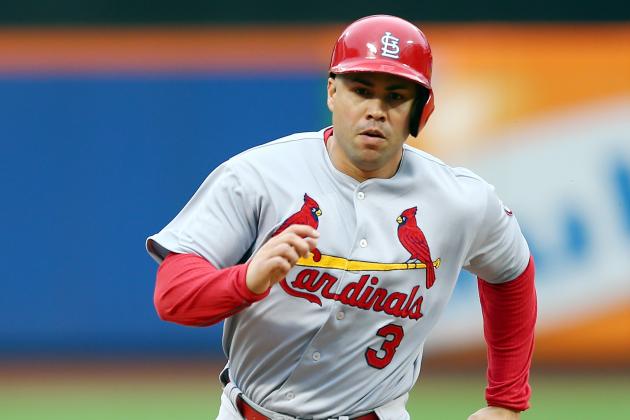 Elsa/Getty Images

When you have a farm system as deep as the St. Louis Cardinals organization does, the need to look for free agents to fill holes is minimal.
The Cardinals are set at first base, second base, third base, possibly all the outfield and catcher. They also have a very solid rotation for 2014 as well, pending everyone is healthy.
But that being said, the Cardinals may need to fill a few spots on the roster via free agency, although at the moment, there is not a glaring need at any position.
Here is a brief list of potential free-agent targets for the 2014 season.
Begin Slideshow

»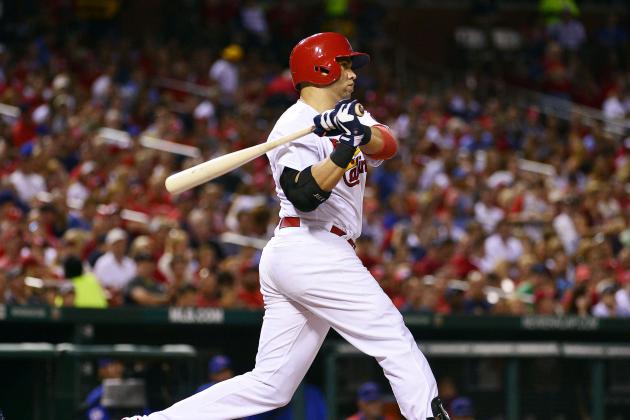 Scott Rovak-USA TODAY Sports

Carlos Beltran has seemingly figured a way to turn back the clock on his aging body.
Beltran is having another All-Star caliber season for the Cardinals. He is currently the leading vote-getter for outfielders in the NL.
Beltran has been an absolute gem for the Cardinals since they signed him before the 2012 season. He was an All-Star in 2012, and his bat more than adequately replaced the departed Albert Pujols.
In fact, Beltran has out-hit Pujols in almost every category since Pujols left for Anaheim.
So the question then becomes, how much does Beltran have left in the tank? He will be 37 next year and will probably require a multi-year deal based on his performance the last two years.
Add to that the development of Oscar Taveras who'll be competing for a spot next year, and the Cardinals will have to make some decisions.
My thought is the Cardinals should try and sign Beltran to a one-year deal with an option for a second year based on performance, give Taveras a chance to start and make Jon Jay the fourth outfielder.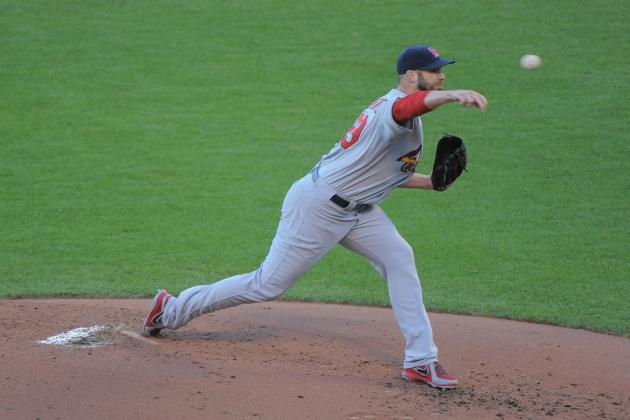 Kyle Terada-USA TODAY Sports

The mystery of Chris Carpenter still continues. While it looked like he would retire after his latest setback during spring training, Carpenter is on the comeback trail again.
Carp is certainly beloved by his teammates and Cardinal nation, but it remains to be seen what he will be able to contribute in 2013.
If he can come back and be helpful in the bullpen or even as a spot starter, I would think the Cardinals would look to perhaps bring him back for one more season. There would be no way he could command a two-year deal or greater, and that is assuming he can make it back in 2013.
So if Carp does make it back and proves he can still pitch, the Cardinals would do themselves a favor to kick the tires and see what Carpenter would be asking. He would not have a spot in the rotation, so he would have to be a bullpen guy, and that may not suit his fancy to finish his career.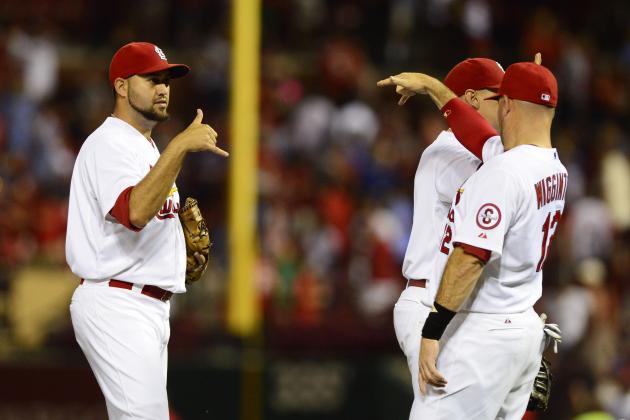 Jeff Curry-USA TODAY Sports

Edward Mujica is a must-keep for the Cardinals. He has been lights out for the Cardinals this season and has stepped in for injured closer Jason Motte without skipping a beat.
If Mujica keeps up his shutdown closer stuff, he could command a hefty, multi-year deal on the free-agent market. Motte is under contract in 2014 for $7.5 million, and the Cardinals can't afford two top-notch closers.
Motte's recovery from Tommy John surgery will determine how aggressively the Cardinals pursue Mujica. But right now, it is hard to imagine someone else closing games seeing as Mujica is 21-for-21 in save opportunities and has a sub-2.00 ERA.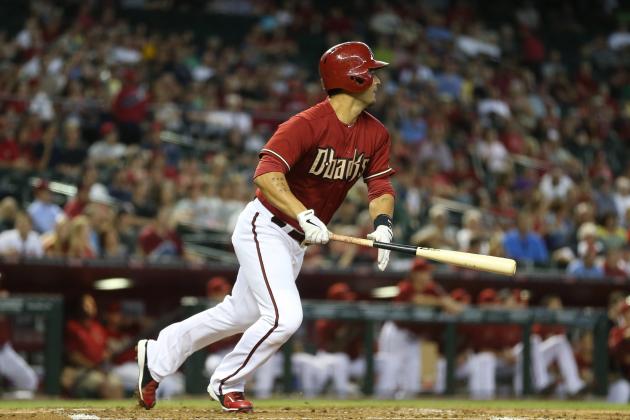 Mark J. Rebilas-USA TODAY Sports

The Cardinals need to take a serious look at Eric Chavez as their utility man in 2014. Ty Wigginton has been nothing short of worthless and looks as old as Moses.
Chavez can play third or first and still has some life left in his bat. He is batting .325 with seven home runs in 38 games and has shown a second wind in 2012 and 2013.
While Chavez is currently on the DL and has been a starter most of the season, I think the chance to play on a winner and get 300 at-bats has got to be appealing to Chavez.
The only issue is Chavez is making $3 million this season, and who knows if he'd be willing to take a pay cut in 2014.
But in my humble opinion, he would be an excellent utility man for the Cardinals in 2014.