How Does Floyd Mayweather Stack Up Against the All-Time Great Welterweights?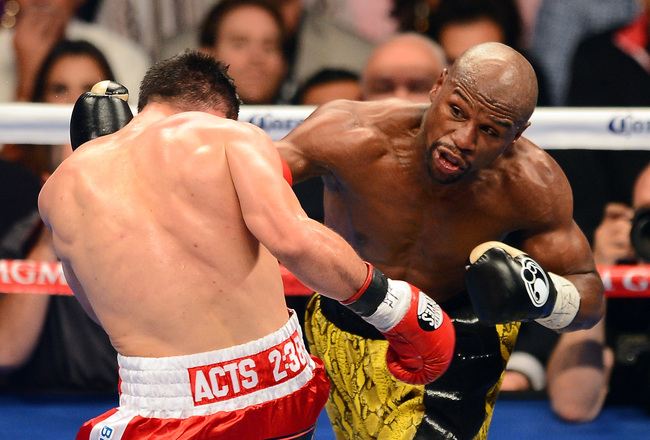 Mayweather easily thrashed Robert Guerrero, but how would he fare against all time great welters?
Ethan Miller/Getty Images
The illustrious boxing writers over at ESPN created quite the stir earlier this month when they provided their takes on a mythical matchup between this generation's best welterweight, Floyd Mayweather, and the consensus choice for any generation's best welterweight, "Sugar" Ray Robinson.
Of the seven writers, six chose Robinson. The lone dissenter, Michael Woods, called the fight a draw.
It's an interesting debate, but how about if we expand it to 10 of the all-time great welterweights instead of just one of them? How would Mayweather do fighting these stalwarts from the past (presented chronologically)?
Henry Armstrong (149-21-9, 100 KO)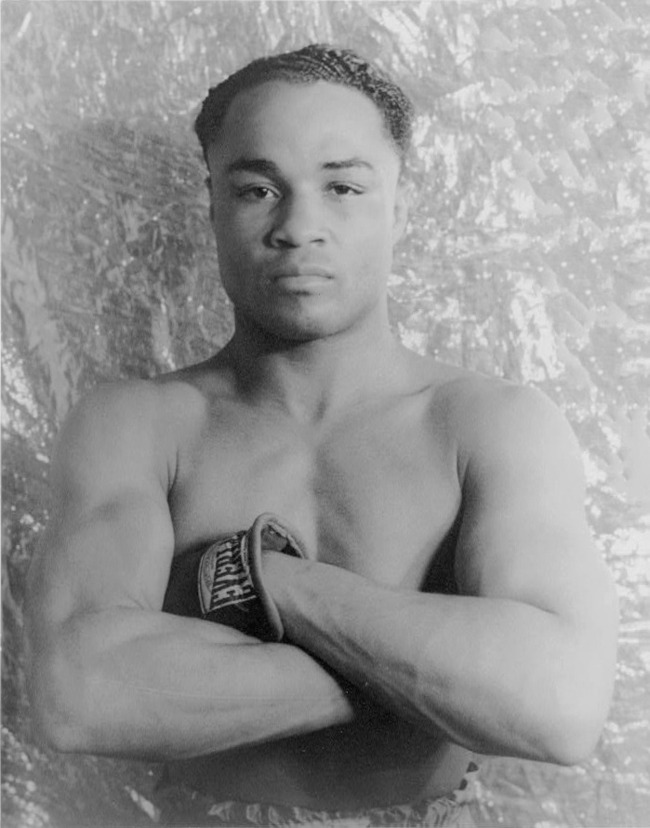 Henry Armstrong is one of the best ever.

Out of any other fight on the list, this one would probably be the most fun to watch.
"Homicide Hank" Armstrong was a punching machine. His ever-advancing style and undeterrable motor garnered him world championships in three of the eight weight classes that existed at the time—featherweight, lightweight and welterweight.
Still, Mayweather would stand almost three inches taller than the diminutive buzz saw, and his ability to counter Armstrong on his way inside would serve him quite well.
In the end, Mayweather would probably slide past Armstrong via a split decision, based primarily on his clean, effective punching over Armstrong's volume and aggression.
Result: Floyd Mayweather SD 12 Henry Armstrong
Ray Robinson (173-19-6, 108 KOs)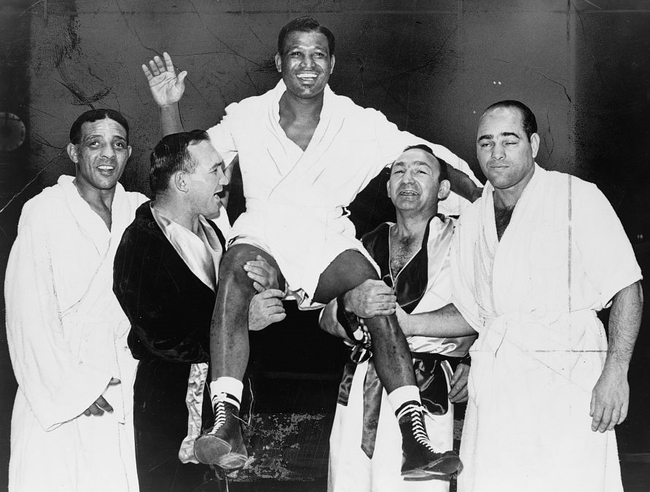 Robinson was head and shoulders above his peers.

With apologies to my friend Michael Woods, the other six ESPN writers had it right: Mayweather would be in the deepest of waters against "Sugar" Ray Robinson, the man most often hailed by historians as the greatest prizefighter who ever lived.
Not only could Robinson match Mayweather skill-wise, but he also had tremendous punching power in both hands. Moreover, Robinson is just plain larger than the diminutive Mayweather. To go along with being the greatest welterweight ever, Robinson might also be the best middleweight ever.
In short, any version of Robinson thrashes Mayweather.
Result: Ray Robinson TKO 11 Floyd Mayweather
Carmen Basilio (56-16-7, 27 KOs)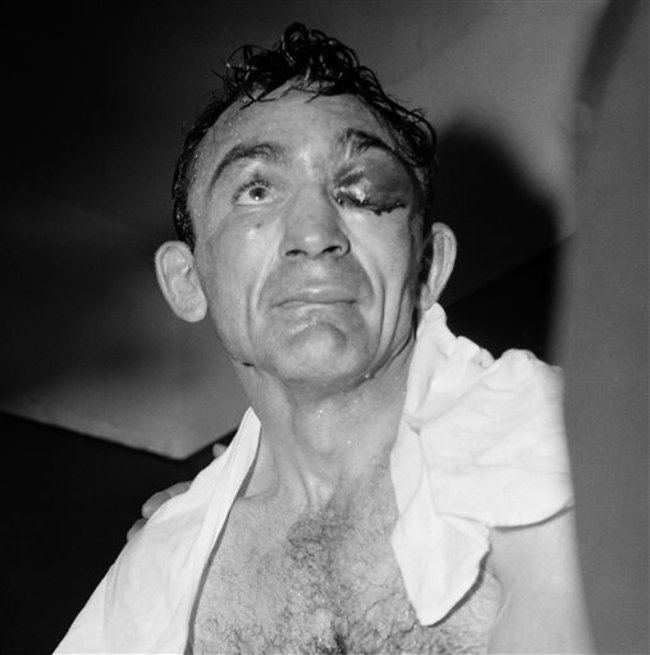 One tough dude.

Carmen "The Upstate Onion Farmer" Basilio was a relentless warrior who was tough as nails. He won both the welterweight and middleweight titles during his career, even going so far as to defeat a diminished-but-still-dangerous "Sugar" Ray Robinson along the way.
The savage warrior would try and go toe-to-toe with Mayweather, but the latter would make it a chess match. Frustrated, Basilio would probably try and press too much, leaving himself open to numerous potshots.
In the end, Mayweather would open gruesome cuts on the slugger. Basilio would never hit the canvas but be stopped anyways.
Result: Floyd Mayweather TKO 11 Carmen Basilio
Roberto Duran (103-16, 70 KOs)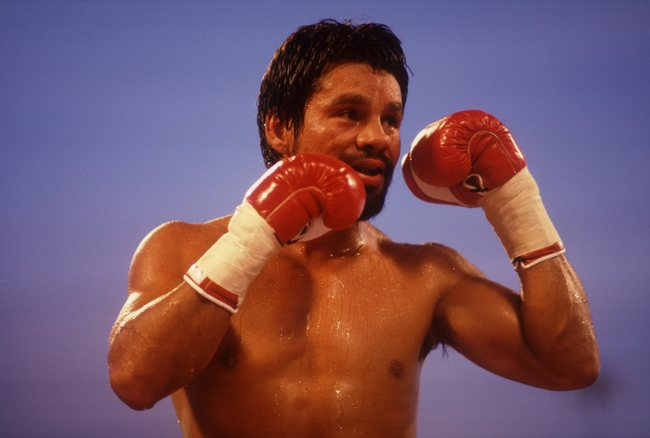 Meet Floyd Mayweather's worst nightmare.
Mike Powell/Getty Images
Plain and simple, Roberto "Hands of Stone" Duran is Mayweather's worst nightmare stylistically.
He's an intense pressure fighter with legitimate boxing skill. He's durable, destructive and has a mean streak.
Mayweather might be able to outbox him up on his toes at times, but Duran's speed would likely prevent that approach from working the entire fight. Slugging it out? That'd be suicide.
In the end, the most likely result is Duran outworking the cautious Mayweather while hurting him enough during the late rounds to get the nod by a fairly wide decision.
Result: Roberto Duran UD 12 Floyd Mayweather
Ray Leonard (36-3-1, 25 KOs)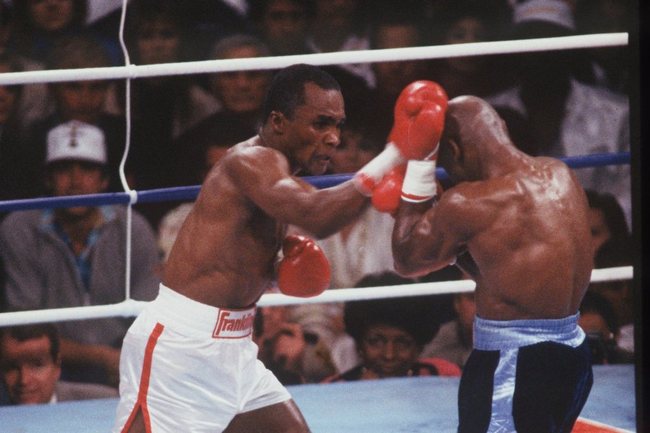 "Sugar" Ray Leonard (left) would be a stiff test for Mayweather.
Mike Powell/Getty Images
It'd be a great, great fight.
"Sugar" Ray Leonard is a bit bigger than Mayweather, having started his career three full weight classes above where Mayweather did at 130. Moreover, Leonard's wins over Thomas Hearns, Roberto Duran and Marvin Hagler rank above anything on Mayweather's resume.
Still, Mayweather's sly defense and slick punching would keep things very close. He'd make Leonard miss more than any fighter "Sugar" Ray faced in his career, but Leonard's fast hands and flashy style would impress the judges more.
In the end, it'd be Leonard who'd be resourceful enough to outwork Mayweather.
Result: Ray Leonard UD12 Floyd Mayweather
Thomas Hearns (61-5-1, 48 KOs)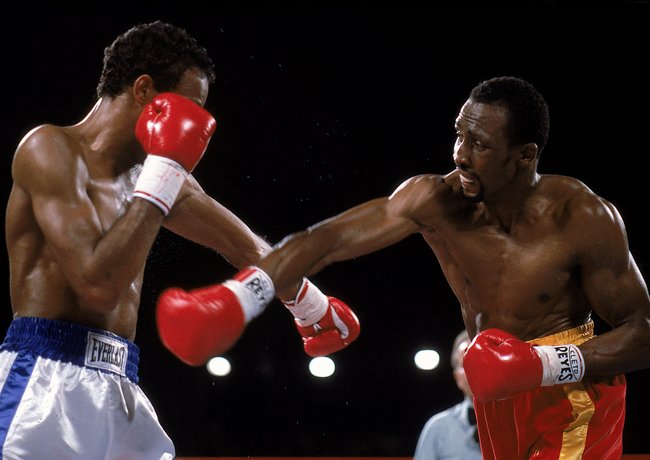 Thomas Hearns (right) had one of the best right hands in history.
Mike Powell/Getty Images
At 6'1", Thomas "The Hitman" Hearns would likely look like a giant next to the 5'8" Mayweather, and with his incredible power, he has the ability to score a quick KO over just about anyone.
Still, Hearns was fairly one-dimensional in that he absolutely had to land his lightning-quick straight right to be effective. A superb defender, Mayweather would be able take that punch away from him.
It'd be tense at times, but Mayweather would do enough to outlast Hearns over the distance in a competitive, but easy-to-score bout.
Result: Floyd Mayweather UD 12 Thomas Hearns
Pernell Whitaker (40-4-1, 17 KOs)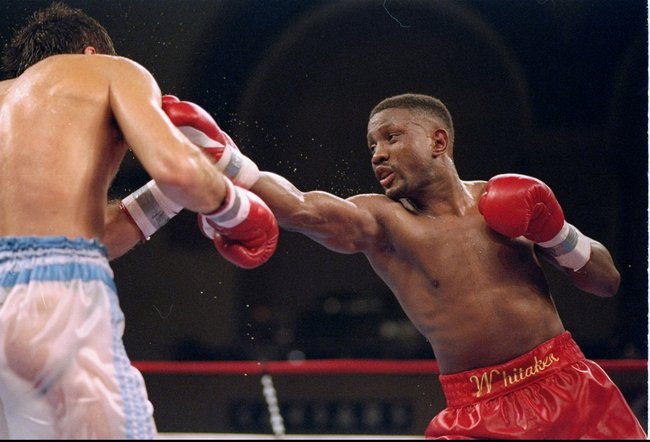 Whitaker would give Mayweather fits...and vice versa.
Simon Bruty/Getty Images
Purists would love a battle between all-star defenders Pernell "Sweet Pea" Whitaker and Floyd Mayweather. It'd be a real barnburner.
Whitaker's twisting torso and southpaw stance would give Mayweather fits early, but he'd adjust by the middle rounds like he always does.
Mayweather would likely find he can't out-speed the fleet-footed Whitaker, so he'd try and walk him down. Easier said than done, trying to catch the elusive Whitaker.
Both men would have their moments. At times, each would make each other the fool. In the end, the poor judges at ringside would have a tough time deciding on the winner.
Would anyone land a significant punch? Not likely.
Result: Draw
Felix Trinidad (42-3, 35 KOs)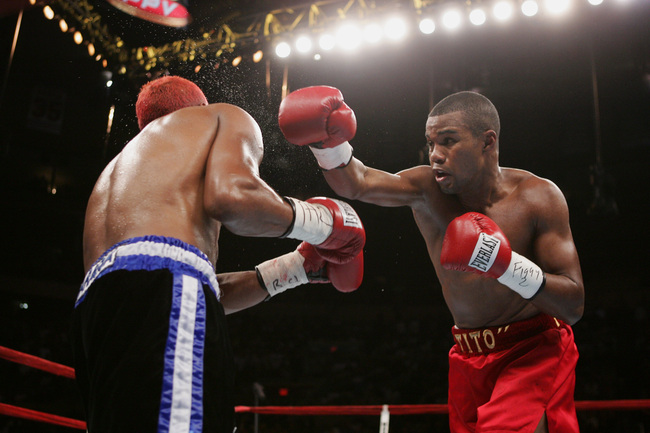 Felix Trinidad (right) could bang with the best of them.
Al Bello/Getty Images
Felix "Tito" Trinidad was undefeated at welterweight for his entire career. His three losses came at middleweight and above to legit future Hall of Famers Bernard Hopkins, Winky Wright and Roy Jones Jr.
A boxer-puncher with incredible pop in both hands, Trinidad could knock Mayweather into next week if he landed a punch flush to the jaw or temple.
But Mayweather wouldn't let that happen, and like Oscar De La Hoya did through half of his majority decision loss to Trinidad, Mayweather would easily outbox the powerhouse puncher over the entire set.
Result: Floyd Mayweather UD 12 Felix Trinidad
Shane Mosley (47-8-1, 39 KOs)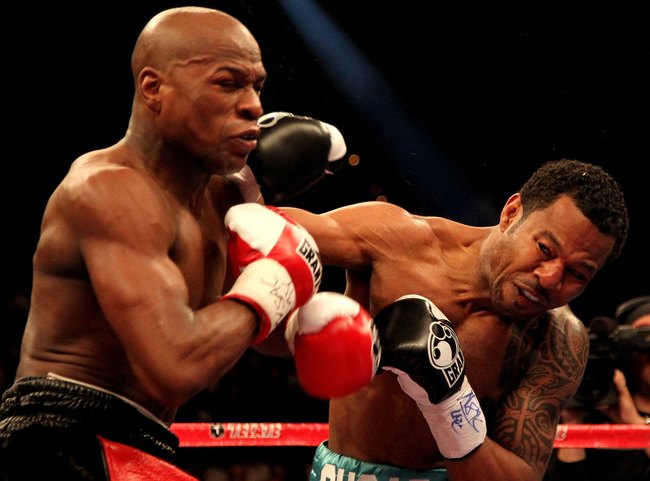 Mosley couldn't get to Mayweather enough during their 2010 tussle.
Jed Jacobsohn/Getty Images
A historically great lightweight, "Sugar" Shane Mosley was also a fantastic welterweight.
He outworked contemporary Oscar De La Hoya twice while both were at their peaks, and was consistently considered one of the elite pound-for-pounders in the sport.
Mayweather decisioned Mosley in 2010 by wide margins on the judges' scorecards. If the two were to meet at their peaks, Mayweather would likely enjoy similar success, though a younger and faster Mosley would've made it a lot tougher on him.
In the end, Mayweather's incomparable ability to adjust to what is in front on him would prevail in a clear decision win.
Result: Floyd Mayweather UD 12 Shane Mosley
Oscar De La Hoya (39-6, 30 KOs)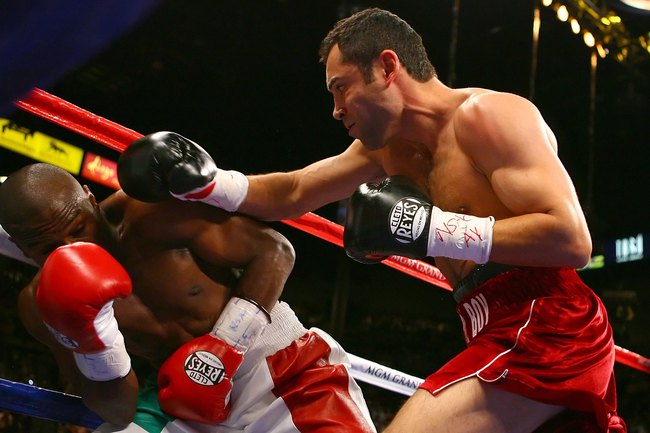 Would a welterweight De La Hoya fare better than he did in 2007 at junior middleweight?
Al Bello/Getty Images
De La Hoya was 35 years old when he lost a split decision to Mayweather back in 2007. It was a close, competitive fight that had most people wondering how the two would've stacked up against each other prime for prime.
The truth is, the result of any De La Hoya-Mayweather matchup would likely play out very similar to the 2007 bout. De La Hoya fought absolutely brilliantly that night, and being his first bout at such a high weight, Mayweather didn't quite offer the same.
Regardless, Mayweather won the decision, and that's exactly what would happen any other time of their careers. At welterweight and at their best, Mayweather would outbox De La Hoya more easily than he did in 2007.
Result: Floyd Mayweather UD Oscar De La Hoya
Keep Reading