Chelsea Stars Who Will Not Be Delighted by Jose Mourinho's Return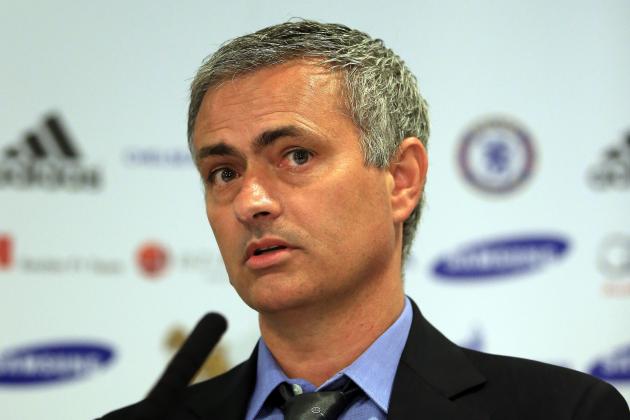 Richard Heathcote/Getty Images
The Special One is back at Stamford Bridge, but not everyone will be happy.
He's been back at Chelsea for just over a week and already Jose Mourinho is busy making headlines.
Blues fans may be ecstatic at Mourinho's return—after all, he is the man who gave them a first league title in 50 years during his first spell in charge, not to mention making the club one of the most feared across Europe—but some Chelsea players may feel differently.
Rumors of his intentions to take a hard line with Chelsea's star players next season (via Daily Mail) have emerged, but not only that, some of the club's leading players are now being linked with moves away from Stamford Bridge as the Portuguese begins to make his presence felt.
It's going to be an interesting summer in West London, as the Special One reshapes the Blues in his vision. So with that in mind, Bleacher Report looks at some Blues players who may not share the fans' happiness at Mourinho's return.
Begin Slideshow

»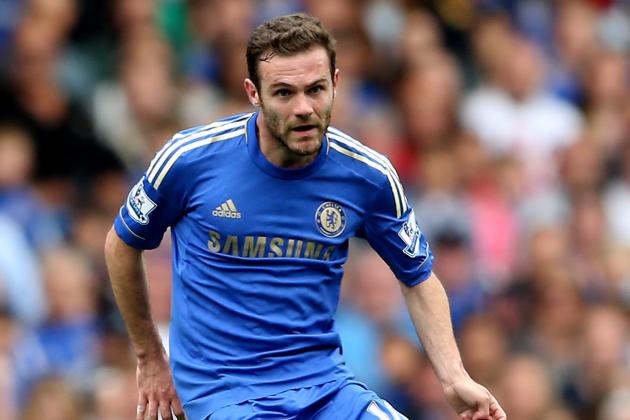 Scott Heavey/Getty Images

It's inevitable whenever a new manager takes over that there will be casualties with the playing staff. But the fact Juan Mata is being mentioned as one of those who could face the chop at Stamford Bridge this summer will come as a big shock to both fans and the player.
The Spaniard has been Chelsea's best player in the past two seasons since he joined for £23 million from Valencia, with two Player of the Year awards to show for his efforts.
Jose Mourinho reportedly doesn't think he fits his system though, so is willing to allow Mata to depart Stamford Bridge according to ESPN.
The Mirror is also reporting that a pay rise due to Mata has been denied by Mourinho, adding further weight to the rumors Mata will be on his way.
It doesn't make for a good situation and Mata will undoubtedly be disappointed the new manager holds him in such regard.
As for his thoughts, Chelsea's No.10 had this to say to Sky Sports: "Nobody at Chelsea has told me that Mourinho wants me out.
"When I finished the season I was told that they were very happy with my performances and with the two years I've spent with the club. I have three years left on my contract. I'm very happy with Chelsea.
"Mourinho? I'd prefer to wait until I meet him and work with him before I judge him. That's simple logic."
Scott Heavey/Getty Images

Every player likes to be loved by his manager, but it seems David Luiz isn't by Jose Mourinho.
Even before Mourinho was confirmed as Blues manager, reports of a potential move to Barcelona were circulating, with the Daily Mail reporting in early May that a £40 million bid was being prepared.
And since Mourinho's appointment, the Daily Star has reported the Portuguese is convinced he does not suit the team dynamic he is hoping to build at Chelsea.
Luiz has made no secret of his love for the Blues and life in London, but with quotes emerging this week that he is "interested" in the project at Paris Saint-Germain, it seems the Brazilian has accepted that Mourinho's arrival means his time at Chelsea is at an end.
"I speak about Paris Saint-Germain and its project with my Brazilian team-mates," ESPN is reporting the Brazilian as saying to a French TV channel.
"The club has done some good work in Ligue 1, and there are some very good players such as Lucas Moura, Thiago Motta, Maxwell, Thiago Silva."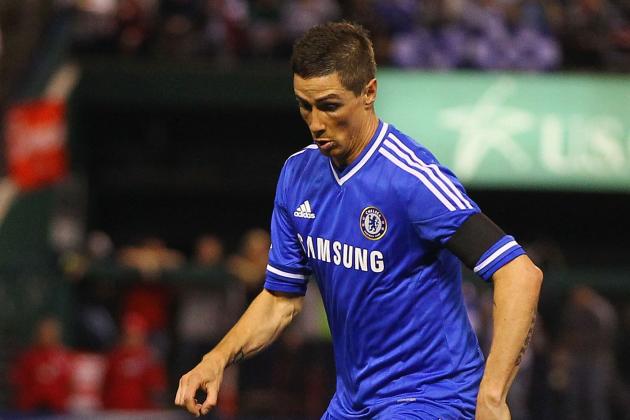 Dilip Vishwanat/Getty Images

Fernando Torres cannot get a break at Chelsea, it seems. Just as things are looking up for the 29-year-old, he has to deal with more rumors and speculation about his future.
The Spaniard's troubles have been well documented since joining the club in January 2011, but his 23 goals last term marked an improvement that suggests he is rediscovering the form that convinced the Blues to pay Liverpool £50 million for his services.
Jose Mourinho isn't convinced, though, with reports in the Express and Guardian suggesting he is eager to offload the striker.
Torres is a wise man, however, and is playing his cards close to his chest. If he appears worried or unhappy with Mourinho's return, he hasn't been giving much away of late.
"I look forward to talking with Mourinho and to know what plans he has for me," he recently told Fox Soccer.
"The first thing I am aware of is he will expect much more from me, I expect more from me. Now I have pressure Mourinho adds and that's a challenge for a player."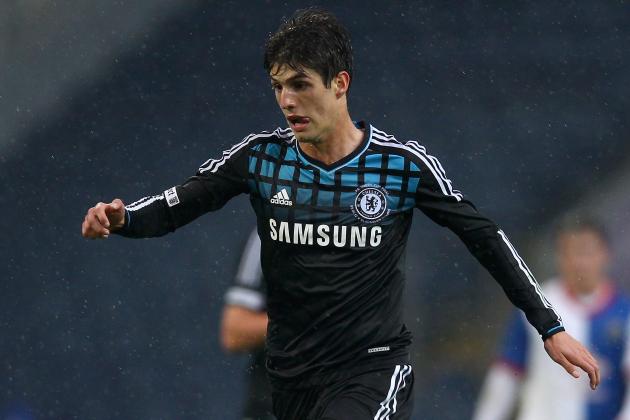 Clive Brunskill/Getty Images

It's difficult enough for any young player to break through at a major European club, but when the team is changing manager as frequently as Chelsea, it makes it even harder.
Lucas Piazon has long been tipped as the next Chelsea academy graduate to establish himself in the first team, but he is yet to be given an extended run to show what he can do.
With Jose Mourinho back as manager, expect that wait to continue a little longer.
Piazon spent six months on loan with Malaga last term, where he would have gained some experience, but he remains an unknown quantity on the big stage. And with a midfield already bursting with creative talent, Piazon is one of the fringe players at Chelsea who could be easily discarded now the Portuguese is back in town.
Mourinho likes his teams to have at least an equal amount of brawn to complement their flair and Piazon is well down the pecking order in that regard.
The Blues will add to the squad this summer, bringing in players to suit Mourinho's approach, which will probably leave the likes of Piazon and other academy hopefuls of his ilk sidelined.