A Very Early Look at Potential Atlanta Braves 2014 Free-Agent Targets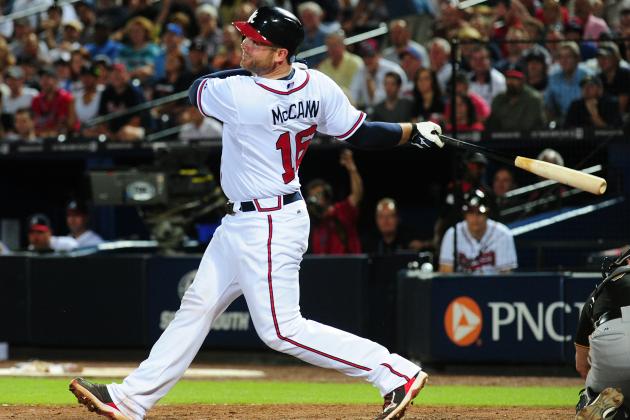 Scott Cunningham/Getty Images

Much can happen between now and the end of the season that will ultimately impact what the Atlanta Braves do this offseason.
Injuries and player performances over the next few months will play a factor in how the Braves attack free agency.
However, we do have a basic blueprint of what the Braves will be facing.
Brian McCann, Tim Hudson, Paul Maholm and Eric O'Flaherty will all be free agents freeing up about $30 million in payroll space.
We also know that Jason Heyward, B.J. Upton, Justin Upton, Freddie Freeman and Andrelton Simmons won't be going anywhere.
The Braves will likely use some of their payroll flexibility to work on contract extensions for Freddie Freeman, Craig Kimbrel and Mike Minor.
They will have a very big decision to make in regards to Hudson if he chooses to pitch in 2014.
With that said, here's a very early look at some potential free-agent targets for the Braves in the upcoming offseason.
Begin Slideshow

»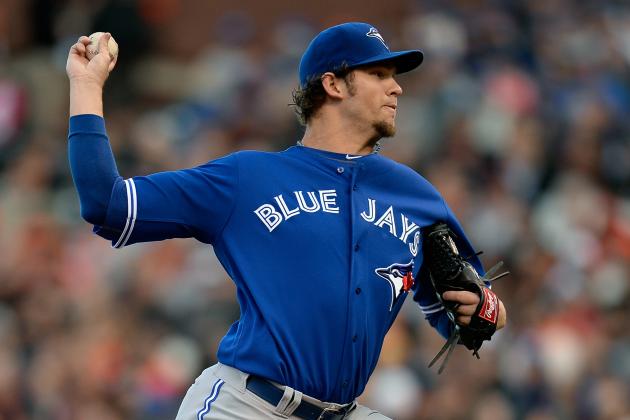 Thearon W. Henderson/Getty Images

It will be very interesting to see whether or not the Braves bring back Hudson, who is making $9 million this season.
Maholm is making $6.5 million, but the 32-year-old will likely command more on the free-agent market coming off effective seasons in Atlanta.
The Braves very well may be in the market for starting pitching, and Josh Johnson could be a high-risk high-reward signing for the team.
The rotation is set with young starters Mike Minor, Kris Medlen, Julio Teheran and Brandon Beachy, while the Braves have some impressive hurlers like Alex Wood and J.R. Graham, who are waiting in the wing.
A veteran ace would compliment the young core, and Johnson is just that when healthy.
The 29-year-old has struggled with a triceps injury in 2013, and these injuries could help the Braves enter the race for the right-hander.
Johnson features some powerful stuff when healthy, and with the Braves' pitching depth, management could decide to take a risk on him if the price stays right.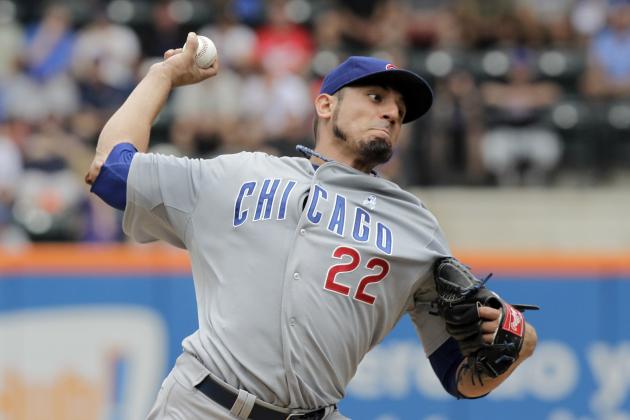 Jason Szenes/Getty Images

Another right-hander with excellent stuff the Braves could target is Matt Garza.
Like Johnson, he just returned from an injury in May but still possesses top-notch stuff.
Garza has been fairly solid in his return to the Chicago Cubs in posting a 1-1 record and 4.98 ERA in six starts. That ERA is slightly elevated after a start against the Cincinnati Reds in which he allowed nine earned runs.
Around this time last year, the Braves were linked to Garza as a possible suitor at the trade deadline.
Obviously that never happened, but the Braves could become more serious in the offseason—once again, if the price is right.
If Garza finishes 2013 in impressive fashion, he could command a very large contract in the open market.
If he struggles, he could become more affordable for the potential stuff he can offer.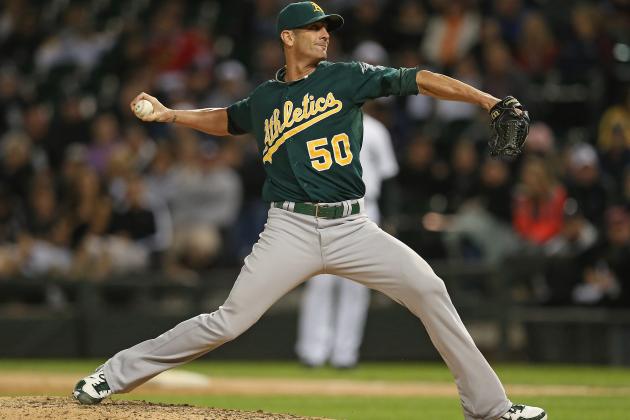 Jonathan Daniel/Getty Images

The Braves will likely consider adding depth to the bullpen with Jonny Venters returning from Tommy John surgery and Eric O'Flaherty a free agent.
I'm sure the Braves will want to bring back O'Flaherty, but he will be one of the youngest and most effective left-handed relievers on the market.
Keeping the back of the bullpen strong in front of closer Craig Kimbrel will remain a priority for general manager Frank Wren, and Grant Balfour would be a great addition.
The 35-year-old is serving as the closer for the Oakland Athletics in 2013 and has posted a 1.21 ERA while notching 17 saves.
Perhaps Balfour would prefer to remain a closer, but the right price would likely convince him that playing the role of setup man wouldn't be so bad.
Balfour has been an extremely effective pitcher at the back end of his career and would help to maintain the Braves' bullpen as one of the strongest in baseball.