5 Biggest Disappointments for the St. Louis Cardinals So Far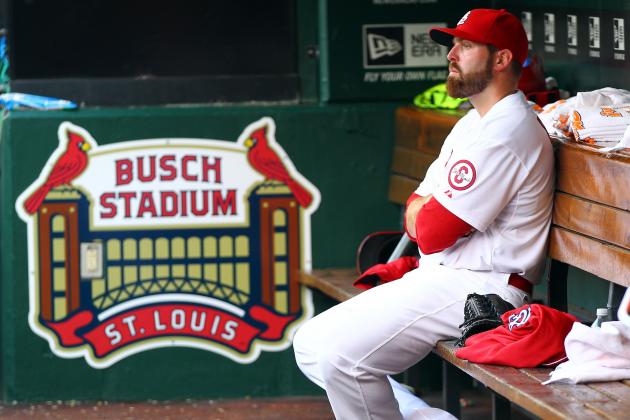 Dilip Vishwanat/Getty Images

We're a little over a third of the way through the baseball season. And as we approach the All-Star break, all teams will be doing some serious self-evaluation for the next stretch.
Yes, I mean all teams. Even 2013's St. Louis Cardinals have experienced some disappointment this year. The current best team in baseball isn't perfect, after all.
So what do Cardinals fans have to complain about?
I have compiled a list of what I believe to be the five biggest letdowns according to, well, the fact that I'm a fan who has watched most of the season from the safety of my couch. I've experienced every emotional up and down!
Read on to find out what issues have had me on the edge of my seat.
*All statistics are current on baseball-reference.com as of June 15, 2013*
Begin Slideshow

»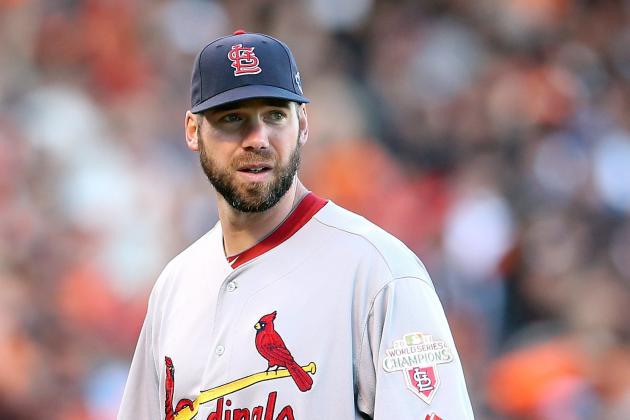 Christian Petersen/Getty Images

Many teams have been bitten by the injury bug this year and the Cardinals are no exception, although you wouldn't know it looking at their win total.
Some of the most devastating casualties include:
Chris Carpenter, Ace
Rafael Furcal, All-Star Shortstop
Jason Motte, Dominant Closer
Jaime Garcia, Solid Starter
Jake Westbrook, Solid Starter (Returned from DL on June 14)
John Gast, Promising Rookie Starter
With key parts of the Cardinals puzzle getting sidelined as early as spring training, things could have looked somewhat bleak. However, this just opened the door for the young talent occupying one of the best farm systems in baseball, resulting in what some have begun calling the Cards' "pitching factory."
Even so, it's never fun to see such great names on the bench. A season without Carpenter, Furcal, Motte and Garcia is not ideal.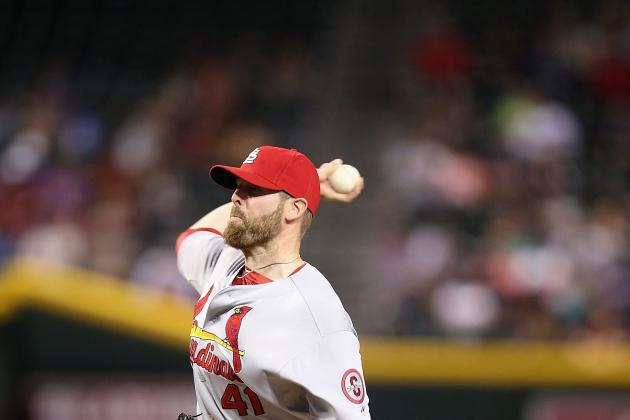 Christian Petersen/Getty Images

The Cardinals have had their share of bullpen struggles in 2013. In fact, I could have created a whole new slide for the complications Motte's Tommy John surgery has caused. But instead, I decided to boil it all down to our biggest frustration: Mitchell Boggs.
The reliever was an amazing setup man in 2012, but it appears as if the difference between the eighth and ninth inning is equal to the difference in a 2.21 and an 11.05 ERA.
It became clear that the closer role was not for him, but the damage to his psyche may have been done.
During his two stints with the Cardinals this year, it got to the point where fans would cringe every time he entered the game. And he's now back in Triple-A Memphis attempting to pull himself together for the second time this season.
Plenty of bullpen arms have been able to step up, most notably the new closer Edward Mujica, who has 20 saves since taking the position.
But the hope that Boggs will one day return to his previous form still remains.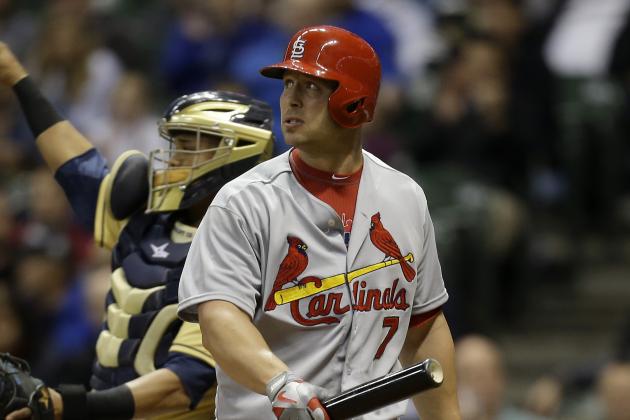 Mike McGinnis/Getty Images

The first of two Matts on this list...and a former MVP candidate.
Holliday is a marquee name who hasn't been living up to his billing in 2013. His line currently reads:
.271/10/38/.355/.800.
That being said, he's been hitting .370 with seven RBI in the past 14 games, so he's heating up.
If the power bat wants to truly earn the $17 million he's getting this year, he should continue at that rate. In a lineup that has been raking, one would expect Holliday to be a major contributor, and he has unfortunately fallen by the wayside.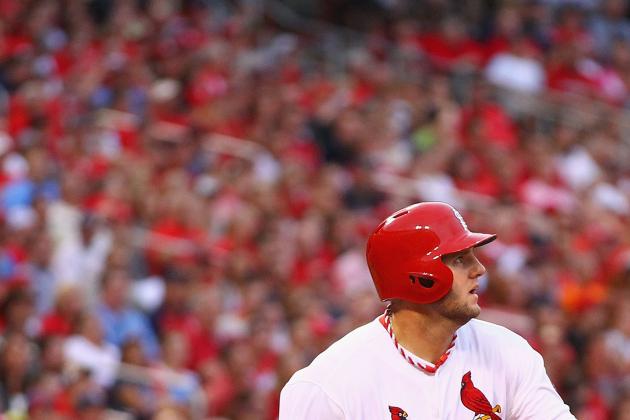 Dilip Vishwanat/Getty Images

You know things are going well when one of the year's disappointments is almost an abundance of talent.
The Cardinals have so many great options on the field that manager Mike Matheny has been searching for ways to get Adams' big bat in the lineup.
Adams' 2013 line is as follows:
.316/4/16/.349/.894.
And he only has 83 plate appearances. Granted, he did have a two-week stint on the DL and came back with a little less fire than he displayed at the beginning of the season.
He's an exciting and dynamic player who deserves to be more than a pinch hitter. I'm confident the Cardinals have big plans for his future. But at the moment, it's a shame we can't witness his power on a daily basis.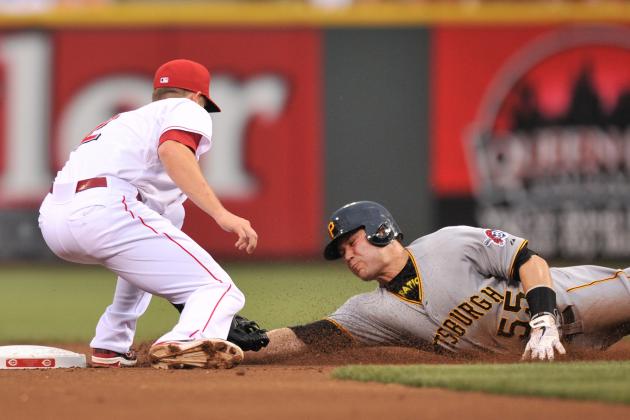 Jamie Sabau/Getty Images

Yes, the Cardinals currently have the best record in baseball (45-26). But that doesn't mean the pressure to stay ahead in the NL Central has let up.
The Central is giving us the best race right now:
It's difficult for the Cardinals to pull away from the pack, even at their most dominant, when the next two teams in the division are also having such epic seasons. Cardinals fans can enjoy watching their team sit atop the league, but they can't ever relax. I suppose that's the point of a 162-game season.
Of course, if we're still complaining about this in September, things are looking pretty good.