Travelers Championship 2013: Hottest, Coldest Golfers Heading into Tournament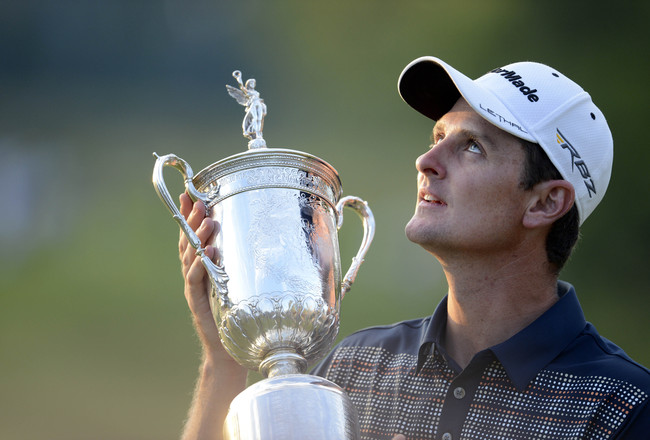 JD Mercer-USA TODAY Sports
The tournament following a major always feels like a bit of a letdown. However, the field for the Travelers Championship has plenty of talent.
That includes U.S. Open winner Justin Rose, who as you may have guessed, has played his way onto the hot list.
Like the U.S. Open at the Merion Golf Club last week, this event is on a par-70 course under 7,000 yards. However, birdies will be a tad easier to come by this week.
Here are three golfers who will look to maintain their current form and three who will look to reverse their current trend.
*All stats via PGATour.com.
Cold No. 3: Bubba Watson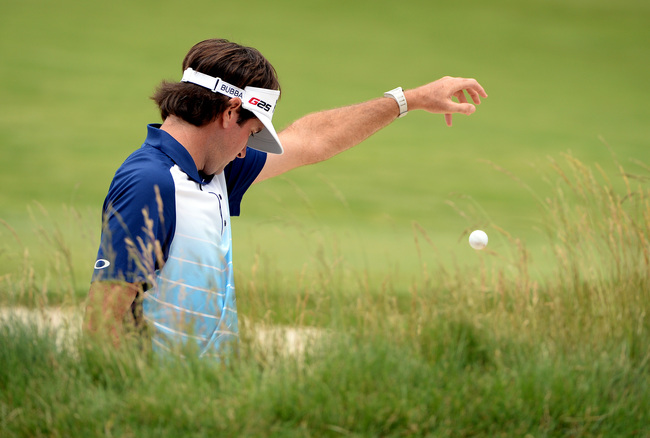 Ross Kinnaird/Getty Images
Bubba Watson went to Augusta to defend his Masters title, and his game fell apart. He was playing solid golf heading into the year's first major, and now he is struggling to make cuts.
He finished 50th at Augusta, and has played five tournaments since. Other than a 15th at the Zurich Classic, Watson hasn't finished higher than 29th, and he's missed a cut.
He was 32nd last week at Merion, which actually isn't terrible considering how poorly that course suits his game.
This week will be a nice barometer for Watson as this course does suit his game. He came in second here last year.
Hot No. 3: Harris English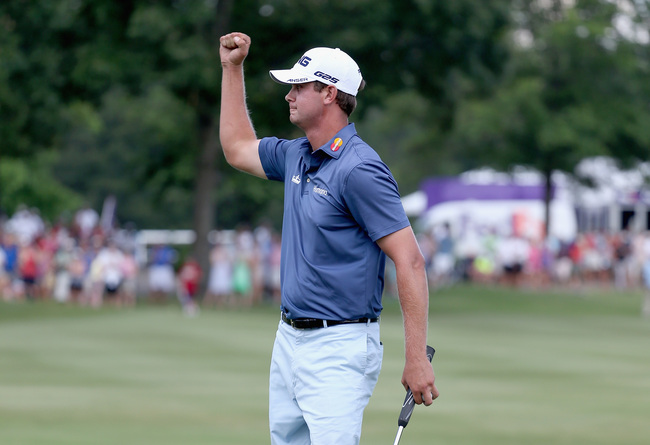 Andy Lyons/Getty Images
In just his second full year on the PGA, Harris English is coming into his own. He enters this tournament coming off his maiden win at the St. Jude Classic.
He missed the cut in his start prior to that, but was 17th at the Byron Nelson, 33rd at the Players and sixth at Zurich.
That runs his total to four top-10 finishes on the year. This is a nice showing for a player who had just three top 10s all of last year.
English has good distance off the tee and he is a solid putter. He should be factor on the PGA for years to come.
Cold No. 2: Stewart Cink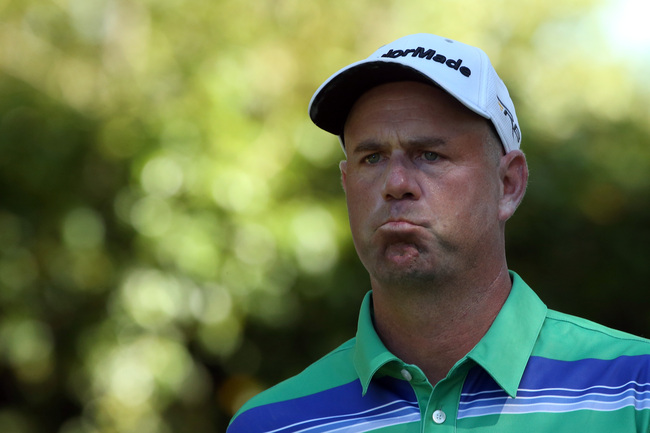 Andrew Redington/Getty Images
I'm not sure if Stewart Cink is in a rough patch, or if at age 40, his time as being a factor on the PGA has come to an end. One thing is for certain, he isn't playing well.
He has missed the cut in three of his past four starts, and he's missed six cuts on the year. He only missed seven cuts all of last year.
He is struggling with his putting stroke and he can't control his game off the tee.
I'm not ready to permanently write Cink off. He did follow up a sixth-place finish at the Houston Open with a solid 25th at the Masters just two months ago. However, I wouldn't expect him to turn things around this week.
Hot No. 2: Hunter Mahan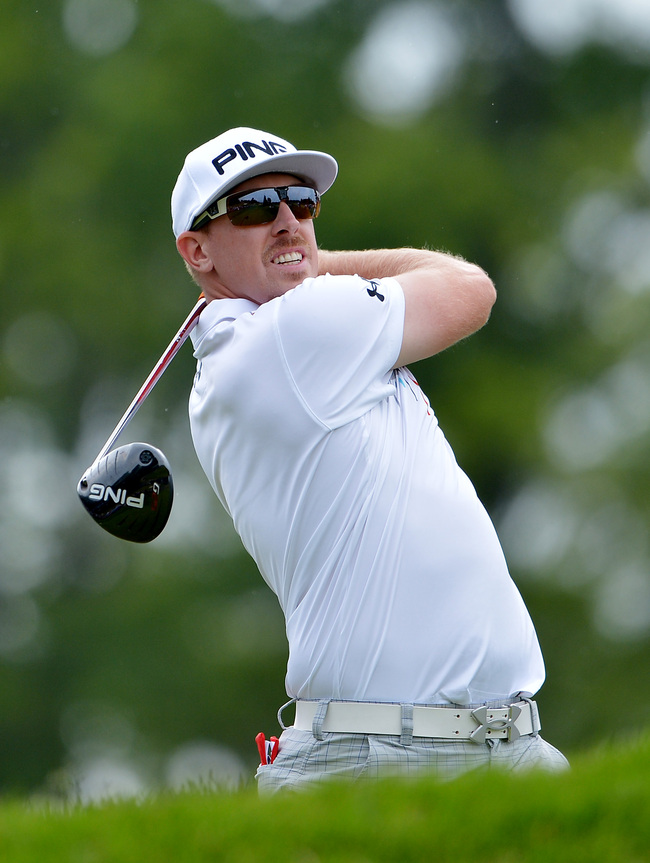 Drew Hallowell/Getty Images
Sunday at the U.S. Open didn't go the way Hunter Mahan had hoped. Playing in the final group, Mahan fired a 75 and wound up tied for fourth.
It wasn't a collapse. There was no shame in firing a 75 at Merion. Still, it has to at least left a bittersweet taste in his mouth. It will be interesting to see how he rebounds because he's been playing nice golf.
Mahan suffered a slump in March and the beginning of May, but he's played four events starting with the Players, and his worst finish in that stretch is a 26th at the Crowne Plaza Invitational.
Mahan has been striking the ball well and his putting has been solid. As long as he is able to keep his head in the right place following Merion, he should be a factor this week as well.
Cold No. 1: Keegan Bradley
Keegan Bradley is a streaky golfer, and there appears to be no changes he can make to his facial hair to change this.
At the end of March, Bradley finished 10th at the Houston Open. That was his fourth straight top-10 finish.
He's made six starts since, and while he has a second-place finish at the Byron Nelson, he hasn't finished in the top 50 in any of the other five. That includes missing three cuts, with one of those coming in the U.S. Open last week.
When Bradley is on, he is a tremendous ball striker. He's been anything but tremendous in his recent stretch. As you can see in the attached video, Bradley has a lot of movement in his swing.
It is a beautiful swing, but the lateral movement doesn't breed consistency.
Bradley will find his groove once again, it's simply a matter of when.
Hot No. 1: Justin Rose
The PGA's freshest major champion isn't going to take a single week off to enjoy his career-defining win, which means he'll probably play terrible.
With all the distractions and the satisfaction that comes with winning a major, no one would blame Rose if he lost a bit of his edge, and he's certainly had an edge this year.
Just two starts ago, Rose missed the cut at the Players, but that has been his only poor PGA start of the year. Rose has played nine PGA events this year, and he has five top-10 finishes.
He is first on the tour in total driving, second in scoring average and sand-save percentage and sixth in greens in regulation. Rose can struggle with his putter at times, but with the way he's been striking the ball this year, he will be a force in every tournament.
Keep Reading