Breaking Down the Future of Canadian International Basketball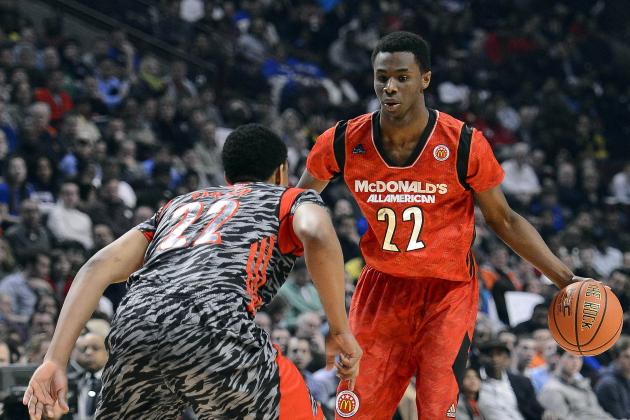 Mike DiNovo-USA TODAY Sports

On June 27, two Canadians could be called in the NBA Lottery—Anthony Bennett and Kelly Olynyk. In 2014, Canadian Andrew Wiggins is expected to be the first pick.
Once an afterthought in basketball, Canada is starting to produce some of the world's best talent, thanks in part to the NBA expanding to Canada in the mid-'90s and to relaxed immigration laws, which ESPN.com's Myron Metcalf wrote about last year.
The talent pool is getting so deep that Steve Nash, the national team's general manager, actually has real depth to work and mold a roster with.
As unreal as it would have been even 10 years ago, the Canadians could have an actual chance to medal in the 2016 Olympics for the first time since the first Olympics with basketball in 1936, when Canada lost to the United States in the gold-medal game. The Canadians have never finished better than sixth
place in the FIBA World Championships.
As you start to break down what Nash's roster could look like, the Canadians have a realistic shot next summer in Spain at making the world take notice.
Begin Slideshow

»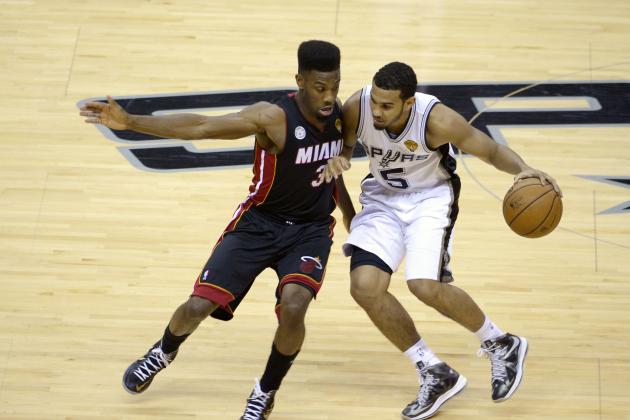 Brendan Maloney-USA TODAY Sports

Talent Pool: Cory Joseph, Tyler Ennis, Brady Heslip, Myck Kabongo, Kevin Pangos, Xavier Rathan-Mayes, Nik Stauskas
If Nash is looking for a facilitator to get everyone involved, San Antonio point guard Cory Joseph would be a good choice. Joseph, as most Spurs are, is just a solid all-around player. His basketball IQ should continue to improve the longer he's around Gregg Popovich.
Myck Kabongo, who followed Joseph at Texas, gives the Canadians a point guard with elite speed.
Other options down the road could be Tyler Ennis, who will be a freshman this year at Syracuse, or Gonzaga's Kevin Pangos. Pangos is the best shooter out of the point guard group.
At shooting guard, the Canadians have a couple of great shooters. Michigan's Nik Stauskas is the best and has good size at 6'6". Baylor's Brady Heslip is a spot-up shooter who could be kept on the bench and used in specialty situations.
The unknown of the group is Xavier Rathan-Mayes. Rathan-Mayes will be a freshman at Florida State this season. He's getting a good taste of international ball this summer playing for the U-19 team.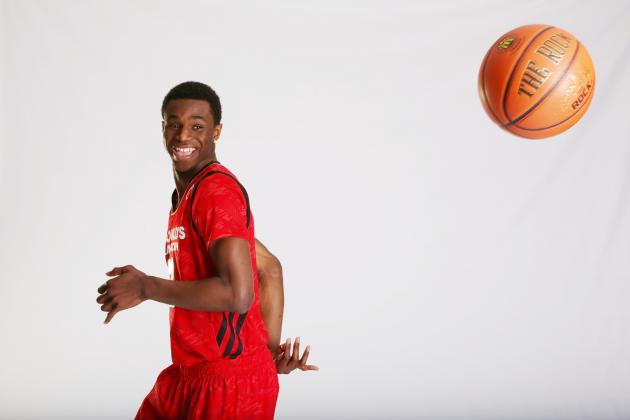 Brian Spurlock-USA TODAY Sports

Talent Pool: Andrew Wiggins, Kris Joseph, Melvin Ejim, Kyle Wiltjer
Go ahead and lock in Andrew Wiggins at the wing spot for the next 10 to 15 years for Canada.
As long as Wiggins is willing to play, he'll likely be the team's star. Wiggins decided not to play with the U-19 team this summer, but his dad told CBC Sports in Canada that he's still "committed to the Canadian national program."
The Canadians also have several role players that fit specific niches on the wing. If they want a defender/spot-up shooter, former Syracuse wing Kris Joseph is a good option. If they want a defender/rebounder, Iowa State's Melvin Ejim is the guy. And if they need a zone-buster, Kentucky's Kyle Wiltjer could provide that.
Kelley L Cox-USA TODAY Sports

Talent Pool: Joel Anthony, Anthony Bennett, Khem Birch, Andrew Nicholson, Kelly Olynyk, Robert Sacre, Tristan Thompson, Trey Lyles
Every player in this group is already in the NBA or is expected to one day play in the league.
Tristan Thompson and Anthony Bennett have the most potential and athleticism of the Canadian bigs. Andrew Nicholson and Kelly Olynyk are the most skilled, with the ability to stretch the floor and knock down the international three.
Joel Anthony, Robert Sacre and Khem Birch can provide defense and rebounding. Trey Lyles, who is entering his senior year of high school, is the wild card. Lyles is ranked as the fourth-best player in the 2014 class by Rivals.com.