The Spurs have two chances to close out the 2013 NBA Finals to earn the fifth title of the Gregg Popovich-Tim Duncan era. However, they shouldn't be content to let this series advance to a Game 7.
Even a team as talented and experienced as the Spurs doesn't want to play a Game 7 on the road against a team as talented as the Heat.
To avoid having to keep their talents in South Beach for another game, here is what San Antonio must do in Game 6.
Manu Must Maintain Hot Hand
Game 5 featured the rarest of 2013 occurrences: A Manu Ginobili sighting.
The 35-year-old scored a season-high 24 points and dished out 10 assists. This was a vast improvement over what the Spurs had been receiving from Manu. Check out his scoring chart in the finals: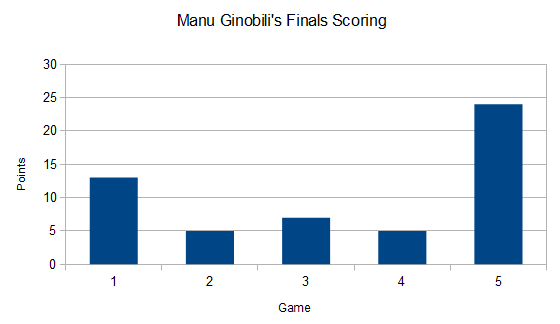 Also, it's not like Manu was forcing shots to get 24. He was 8-for-14 from the field. This isn't just a good performance for the Argentinian in terms of this year, but for his career. As SI.com's Ben Golliver points out, his 57.1 percent shooting tied his career-playoff best.
Manu doesn't need to be quite that efficient in this game, but he needs to remain aggressive. His 14 shots were the most he's taken in these finals. This just doesn't lead to his own scoring, but it sets up his whole team.
When Manu is hitting from the outside, it makes it easier for him to get into the lane, and that is when he can wreak havoc on the Heat defense and make things easier for his teammates.
Be Aggressive Getting Into the Lane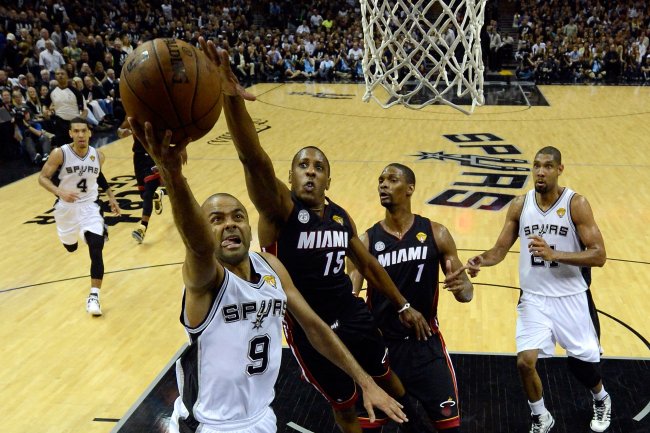 Pool/Getty Images
As we just discussed, Manu's penetration helps set up the Spurs' offense. He can't be the only one working to get into the lane, though. Tony Parker is the master of this, and his penetration is always key to the Spurs.
San Antonio is wonderful at making the right pass and setting backscreens once they infiltrate the lane. This leads to quality open looks.
This job doesn't solely fall on the guards, either. Tim Duncan must be aggressive in his post ups, and any screener must look to get into the lane on pick-and-rolls.
While this will allow for some easy looks around the rim, it will also create open shots from the perimeter, which leads us to my last key.
Hit From the Perimeter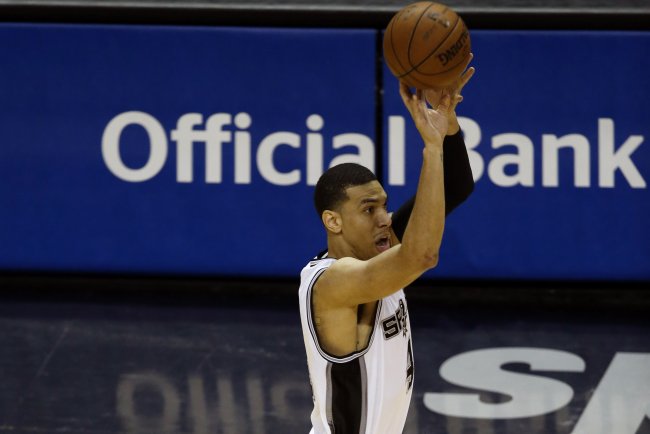 Derick E. Hingle-USA TODAY Sport
While Danny Green rightfully gets a ton of credit for the Spurs' Game 5 win by hitting 6-of-10 from beyond the arc, the real key for the Spurs was their performance in the paint.
Which player is the biggest key to San Antonio's Game 6 success?
According to CBS' Royce Young, in Game 5 San Antonio netted 50 points in the paint. Parker alone went 10-for-14, and again according to Young, each of Parker's buckets came within nine feet.
While this will again be key, I fully expect the Heat to make guarding the paint more of a priority. This likely means more minutes for interior defender Chris Andersen and increased attention from all Heat defenders.
I don't expect the Heat to do this at the expense of wandering off Green—at least not anymore than they already have. This means the rest of the Spurs must connect from the outside to not only make Miami pay for leaving them open, but to stretch out the Heat's defense.