The future home of the Phoenix Coyotes hinges on one upcoming meeting by the Glendale city council.
Renaissance Sports & Entertainment is attempting to buy the Coyotes from the NHL and keep them in Arizona. However, they need financial help and a nice arena lease deal to do so.
It is now up to the Glendale city council to vote whether they want to offer that, or not. According to the Phoenix Business Journal, this vote "appears to be June 25."
And while nothing definitive has been uttered, the writing on the wall is clear: either this deal is approved, or the Coyotes will be playing in Seattle next season and for the foreseeable future.
According to CBC's Hotstove report, an investment group led by Ray Bartoszek and Anthony Lanza are prepared to purchase the Coyotes for $220 million should the deal in Glendale fall through.
King 5 Seattle's Chris Daniels is reporting similar information and adds that this would be done to move the Coyotes to Seattle and that the NHL has already begun exploring the option:
NOW: I can also now confirm Lanza and Bartoszek are the two investors interested in bringing Coyotes to Seattle. #NHL

— Chris Daniels (@ChrisDaniels5) June 16, 2013
BREAKING: Seattle Mayor Mike McGinn acknowledges recent discussions with NHL Commissioner Gary Bettman

— Chris Daniels (@ChrisDaniels5) June 16, 2013
BREAKING: McGinn "We believe we can support the NHL in Key Arena".

— Chris Daniels (@ChrisDaniels5) June 16, 2013
The outdated Key Arena is not an ideal home for the NHL. However, plans for a new arena in Seattle were put in place as Chris Hansen led a group that tried to land the NBA's Sacramento Kings.
The plans for the arena were made to house both the NBA and NHL.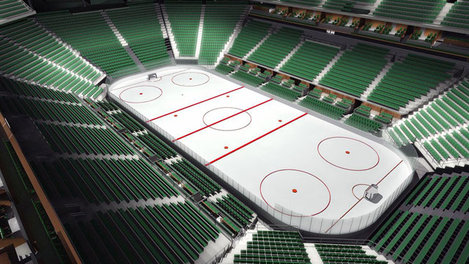 This is an enticing option for the NHL. Seattle is a nice market, and it would instantly set up for a fun rivalry with the Vancouver Canucks.
Which potential home for the Coyotes is better for the NHL?
If the Glendale city council denies the deal, the sale to the Seattle group will likely happen quickly.
While relocation is never an ideal scenario for a professional sports league, it is certainly one that the NHL is no stranger to, and this one is a nice fit.
This move would provide the Coyotes with the long-term certainty it needs. It would also delight Seattle fans who are hungry for some big time winter sports.
Seattle is a big enough market to house both the NBA and NHL should that scenario occur.
It appears that the only thing standing in the way of the NHL featuring the Seattle Coyotes next year is the upcoming vote by the suddenly spotlighted Glendale city council.